Detroit Red Wings: Power Ranking the Top 10 Goaltenders in Franchise History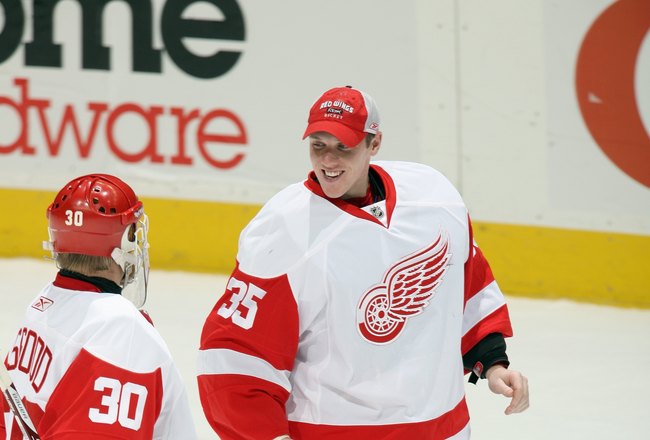 Dale MacMillan/Getty Images
If you play sports professionally in Detroit, there are three positions that are more difficult and more highly scrutinized than any other positions: Detroit Lions quarterback, Detroit Tigers closing pitcher, and Detroit Red Wings goaltender.
As far as being a Red Wings fan goes, I have seen my share of good and bad goaltenders in Detroit history.
I know how hard the fans rate the goalies in Motown.
Most fans consider anything less than a top five regular season performance and anything less than a Stanley Cup (or close to it) to be a failure.
Being an original six franchise, Detroit has had it's fair share of goaltenders.
My knowledge of all of these goalies may be limited due to other people being older and having seen more Red Wings' games than myself, but after a fair bit of research, I think I have a top ten list.
Ladies and Gentlemen: the top ten best (and some honorable mentions) goaltenders to ever step in between the pipes for the Red Wings.
Honorable Mention: Johnny Mowers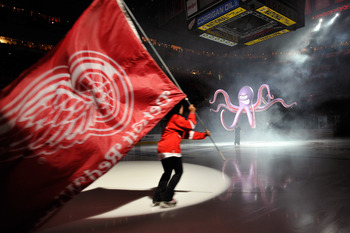 Jamie Sabau/Getty Images
Johnny Mowers only really had one memorable year with the Red Wings.
The 1942-43 season saw Mowers lead the NHL in games played, wins, shutouts goals against average, playoff games played, playoff wins, and playoff goals against average.
With a 25-14-11 record, and a 2.47 GAA, Mowers numbers were not special by any means by today's standards, but his playoff GAA of 1.94 and first all-star team nomination, Vezina Trophy, and Stanley Cup ring are truly something to behold for one season.
Alas, Mowers success was short lived, and he went overseas to serve his country in World War II.
He did not have the same success when he returned to the Red Wings a few years later.
Honorable Mention: John Ross Roach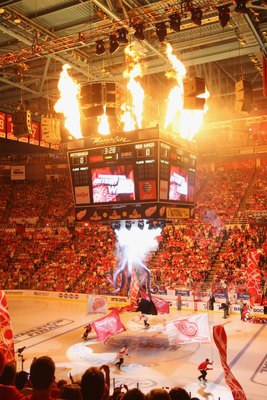 Bruce Bennett/Getty Images
John Ross Roach would not be NHL stature today.
In fact, Roach was named "Little Napoleon".
Roach despite being 5'5" and a mere 130 pounds, still put up impressive numbers in his first season with the Red Wings.
His league-leading 25 wins in 48 games and 1.88 GAA in the 1932-33 season were enough to get him an honorable mention.
Honorable Mention: Roger Crozier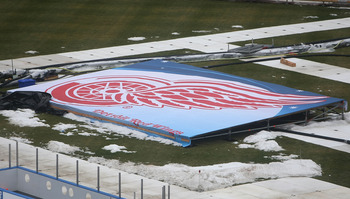 Jonathan Daniel/Getty Images
Crozier's rookie season was stellar to say the least.
I mean how many goalies do you know that go and start 70 games in their rookie season, and then win 40 of them?
Apparently others thought those numbers were pretty good as well, because Crozier walked away with the Calder Memorial Trophy (best rookie) for the season 1964-65.
Crozier walked away the next season with the Conn Smythe Memorial Trophy as the MVP of the playoffs that year, but never really had success after that with Detroit.
He never won a Stanley Cup, so he only gets an honorable mention.
10. Wilf Cude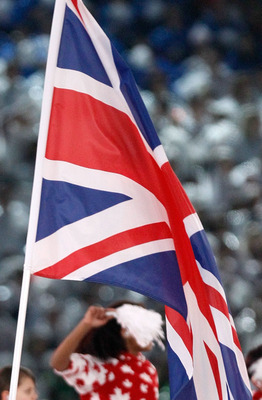 Kevin C. Cox/Getty Images
Wilf Cude, a 5'9" 146 pound, British goalie came over on rental from the Montreal Canadiens in the 1933-34 season in exchange for cash.
Although he only played 29 games in a Detroit uniform, he has the franchise record for lowest career GAA and lowest season GAA.
Along with the low GAA, Cude also had a 15-6-8 record with four shutouts.
He makes an appearance on this list at number ten.
9. Jimmy Howard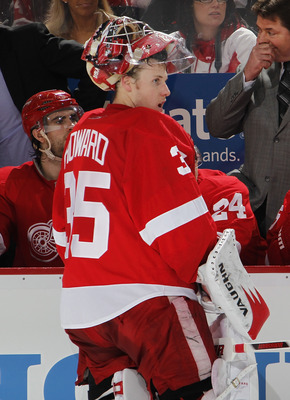 Gregory Shamus/Getty Images
Jimmy Howard makes an appearance at number nine on this list.
The former Maine Black Bear, and current starting goalie for the Red Wings has boasted two impressive 37 win seasons with Detroit.
He has not had playoff success yet, but his impressive rookie year was capped off by a 2.26 GAA and a Calder trophy runner up.
In that season of 2009-10 he also made the franchise record for highest regular season save percentage.
His future is bright, but can he get past the second round of the playoffs?
8. Mike Vernon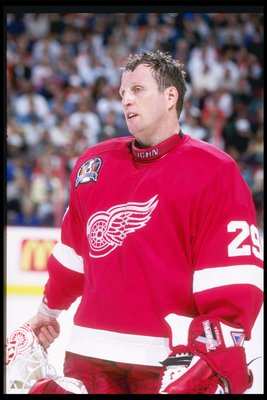 Robert Laberge/Getty Images
Some people might question Vernon's position at number eight on this list.
But let me assure you, he deserves every bit of it.
Vernon played stellar regular seasons in 1994-95, 1995-96, but ended up on the short end of a Red Wings playoff choke in both years.
1996-97 was a different season however, as Vernon seemed to lose his groove in the regular season.
Vernon finished the season with a 13-11-8 record and a 2.43 GAA.
But he wasn't content, and showed it in the playoffs, taking the Red Wings and their fans to the promise land with their first Stanley Cup in 42 years.
Vernon also collected the Conn Smythe Trophy in 1997 as playoff MVP.
7. Glenn Hall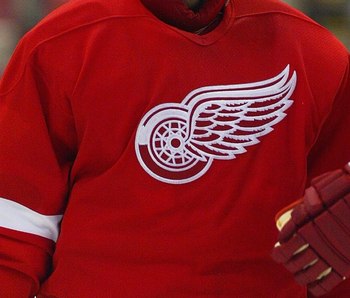 Claus Andersen/Getty Images
Glenn Hall never won a Cup with Detroit, but he did have quite a substantial amount of success during the regular season.
In his first full season, Hall went 30-24-16 with a 2.10 GAA and twelve shutouts.
Needless to say, Hall won the Calder Trophy as rookie of the year.
Hall's career numbers with Detroit were good as well: 74-45-29 with a 2.12 GAA with the Red Wings, to go along with 17 shutouts.
Good enough for number seven on my list.
6. Dominik Hasek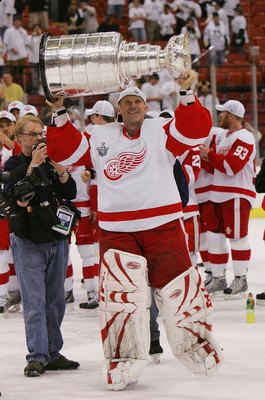 Bruce Bennett/Getty Images
Dominik Hasek, a.k.a. "The Dominator", was a Red Wings' fan favorite.
He came over seeking a Stanley Cup, after being unable to get one in Buffalo.
His numbers with the Red Wings look something like this:
114 wins, 39 losses, and 19 ties/overtime losses, 20 shutouts, a 2.13 GAA, 91.1 save percentage.
Oh yeah, the two Stanley Cups he has don't hurt my case for him as the number six goalie in Red Wings history.
5. Manny Legace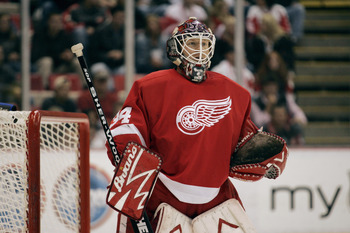 Gregory Shamus/Getty Images
Many people might wonder why Manny Legace deserves a higher spot on this list than Dominik Hasek.
Well, the only reason I gave him the number five spot is because he has the highest career save percentage of any goalie during their time as a Red Wing at 91.8 percent.
Legace's numbers with Detroit are pretty good to say the least:
112 wins, 34 losses, 19 ties, 13 shutouts, and a 2.18 GAA during his time as a Red Wing.
He also shares in that 2002 Stanley Cup with Dominik Hasek.
Number five? Sure, why not?
4. Harry Lumley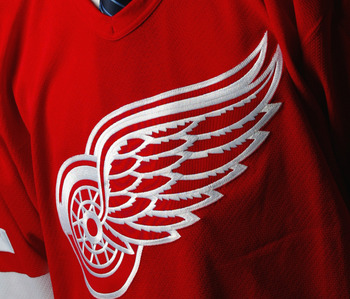 Robert Laberge/Getty Images
Harry Lumley is just not a name that rang any bells for me.
After doing some research however, I found out that although his numbers as a Red Wing weren't the greatest in the world (163 wins, 105 losses, 56 ties) he did have 27 shutouts during his time as a Red Wing.
Still not convinced?
That's okay, I was going to forget about Lumley until I found out that he took the Red Wings to a Stanley Cup championship in his rookie season.
During those playoffs, Lumley had three shutouts and a 1.85 GAA.
Clutch performance.
Lumely's performance wasn't as great after that so he only gets the number four spot on my list.
3. Normie Smith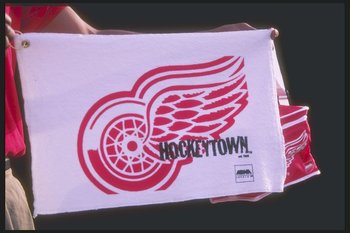 Al Bello/Getty Images
Normie Smith is not really a name that inspires confidence, but for the 1935-36 and 1936-37 seasons he was with the Red Wings, Smith put up unreal numbers in the playoffs.
Smith's regular season numbers weren't great (look them up here on your own time if you want) but his playoff numbers were something to truly behold.
This guy just didn't quit in the playoffs over two seasons, going 9-2 (back when it was only 8 wins to get a Cup) and holding a 1.32 GAA over those two seasons.
Needless to say, Smith holds the franchise's lowest mark for GAA in the playoffs over a career or a single season.
Smith cleaned up on the awards, winning the 1937 Vezina Trophy, the 1936 and 1937 Stanley Cups, and a nomination to the All Star team in 1937.
Smith also played and won the longest Stanley Cup playoffs game ever played.
The game lasted 176 minutes of game time, and Smith made 92 saves!
Unbelievable.
Number three for sure.
2. Chris Osgood
Doug Pensinger/Getty Images
Chris Osgood retired this summer after 18 seasons in the NHL.
His numbers are among the best ever.
All-time, Osgood ranks tenth among goalies with 401 wins.
317 of them were with Detroit.
He has been a part of three Detroit Stanley Cup championships.
He is one of a select number of goalies to score a goal.
He has a career 2.02 GAA in the playoffs with Detroit.
All of his numbers with Detroit can be found here.
He is simply one of the best, but he is not the greatest Red Wing goalie ever.
1. Terry Sawchuk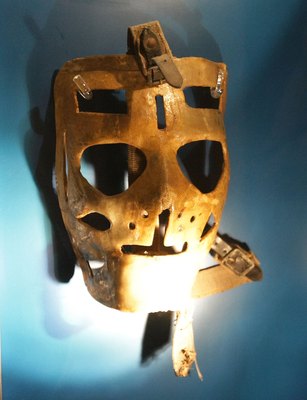 Bruce Bennett/Getty Images
Terry Sawchuk wasn't just one of the all-time greats.
He was the greatest until the days of Patrick Roy and Martin Brodeur.
Sawchuk's marks of 351 wins with Detroit and 85 shutouts with Detroit will probably never be broken.
Sawchuk's five consecutive regular seasons of under 2.00 GAA are almost too amazing to comprehend.
The 11-time all-star also won four Vezina Trophies, a Calder Trophy, and three Stanley Cups with Detroit.
He is, bar none, the best in the Detroit Red Wings' storied history.
Follow Isaac on Twitter for updates on new articles.
Keep Reading

Detroit Red Wings: Like this team?