New Jersey Devils: Top 5 Head Coaches in History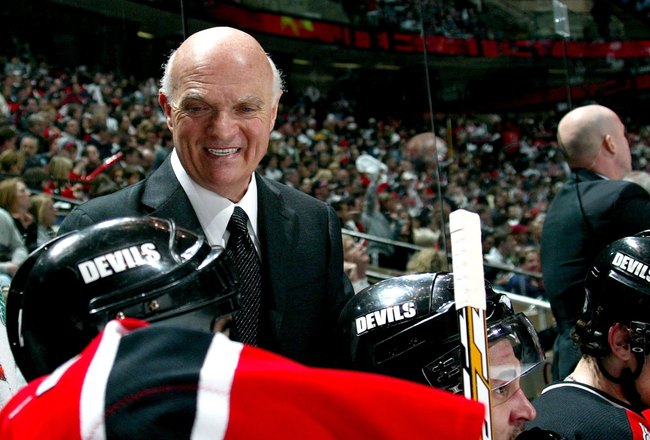 Bruce Bennett/Getty Images
It's been a bit of a joke of sorts in recent years, as the New Jersey Devils recently hired their ninth head coach in what will be the last seven seasons, when Peter DeBoer takes the reigns this October. Included during all those changes are dual-stints by both Lou Lamoriello and Jacques Lemaire. Peter DeBoer goes into his new job knowing the position hasn't had the greatest job security attached to it in recent years. However, that does not mean there is any kind of void in quality coaches the team has had in its 30 years of existence.
After all, it's a group that includes three Stanley Cup winners and an Adams trophy winner. Nine coaches have posted at least 50 regular season wins and a few are or will be in the Hockey Hall of Fame. Who are the five best the devils have had? Let's take a look....
WANT TO DISCUSS THIS ARTICLE OR THE DEVILS IN GENERAL? FOLLOW ME ON TWITTER @ LEVINAKL AND/OR COMMENT BELOW
Keep Reading

New Jersey Devils: Like this team?