Philadelphia Flyers' Potential 2012 Winter Classic Jerseys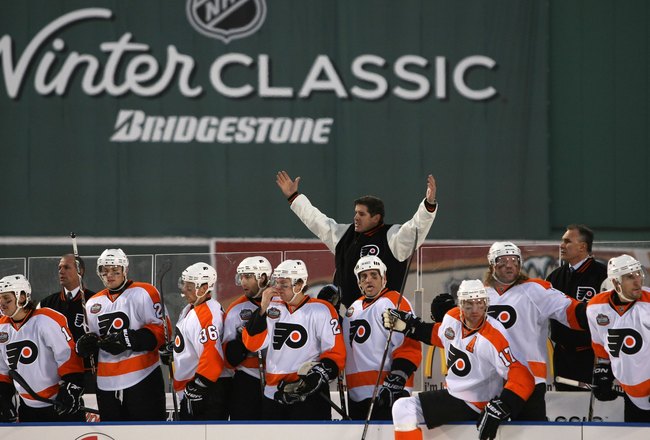 Elsa/Getty Images
One of Bleacher Report's Featured New York Rangers Columnists, Tom Urtz Jr, recently published a potential design for the team's 2012 Winter Classic uniform.
New York's opponent for the annual outdoor game will be the Atlantic Division rival Philadelphia Flyers. While everything is speculation at this point, here are a few options which the Flyers may find themselves wearing on the ice during the game.
Authentic Vintage Style: The 1970's Uniform
The Flyers' current home uniform is based on the 1970's uniforms. The differences are subtle but still noticeable for dedicated followers of the team. The arm stripes taper towards the neck, and the orange is a darker shade.
It is a more intimidating orange than the bright construction-sign-colored uniforms worn today.
Recent Retro: The 1982-2001 Orange Jersey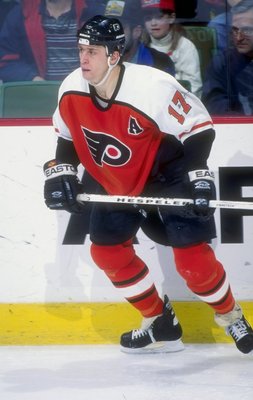 Ian Tomlinson/Getty Images
It's peculiar when going retro means modernizing the look of the uniform, but the Flyers would be doing just that if they chose to wear this jersey, which has already become a look of the past.
Back in Black?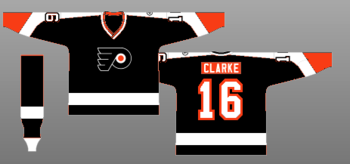 When the Flyers adopted their 2010 Winter Classic uniform as the full-time road jersey prior to the beginning of this season, the black alternate was dropped.
Perhaps the Winter Classic will debut a matching black version of the current uniform set.
Direct Quakers Knock-off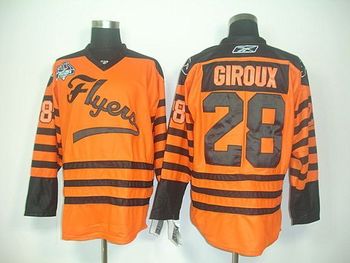 The Flyers were not the first NHL team in Philadelphia.
According to The Hockey Uniform Database, the Pittsburgh Pirates NHL team wore black and yellow since the team's creation in 1925 until switching to orange and black in 1929 for the team's final season.
The Pirates then moved to Philadelphia and became the Quakers, wearing uniforms similar to the ones pictured here.
This design is actually being sold by a knockoff website.
Redesigned Version of Quakers Uniform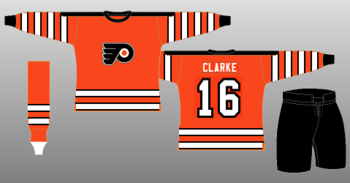 Certain home uniforms of the Winter Classic have been reincarnations of past jerseys with minor alterations: the Chicago Blackhawks, Boston Bruins and Pittsburgh Penguins have taken this route.
If the Flyers attempt to do the same with the Quakers uniform, this is what it could look like.
Redesigned Version of Blazers Uniform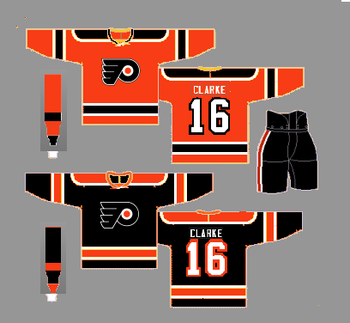 Though unlikely, the Flyers could look to the WHA franchise that once called the city home, the Philadelphia Blazers.
The Blazers wore yellow and orange uniforms with this layout. Some recoloring of the uniform, along with the Flying "P" could turn the defunct team's threads into the newest Philadelphia uniform.
Keep Reading

Philadelphia Flyers: Like this team?