Top 10 Penguins Draft Picks of the Last 30 Years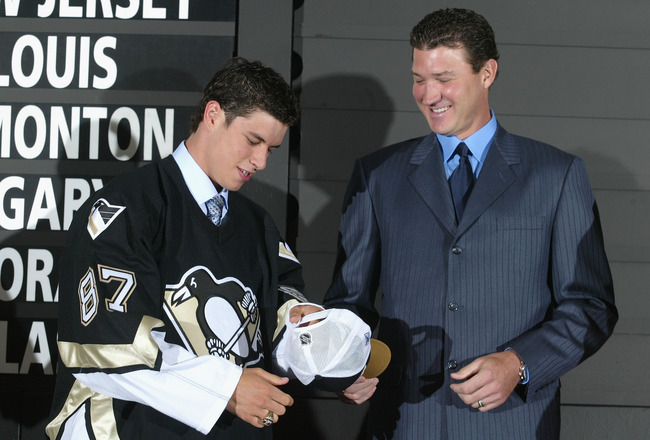 From one great to the next: Mario Lemieux passes the torch to Sidney Crosby on draft day.
Andre Ringuette/Getty Images
A draft pick is an investment. Some tank right from the get-go, some flourish right out of the gate. Some give back a big pay off over a short period of time, others give back in small, consistent increments over many years. The best reciprocate a large reward at a steady rate. That's what the two guys at the top of this list were able to do.
This slideshow will cover the Penguins' 10 most successful draft picks over the last 30 years. Not all were superstars, but one thing is for certain: they were all sound investments.
Keep Reading

Pittsburgh Penguins: Like this team?