NHL 2011-2012: Northeast Division Prediction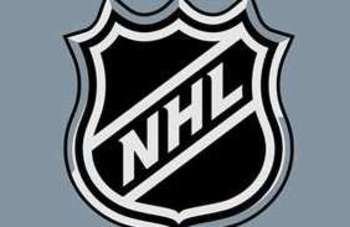 Now it is time to predict the Northeast Division. With all the offseason moves and the defending Stanley Cup Champions, this will be a difficult division to win. Much like the Atlantic, we have seen a team in this division go out and sign some bigger free agent names.
With multiple offseason x-factors, unrestricted free agency, arbitration, trades and regular-season injuries, this has the potential to be flipped on its head, much like the Flyers roster.
Ottawa Senators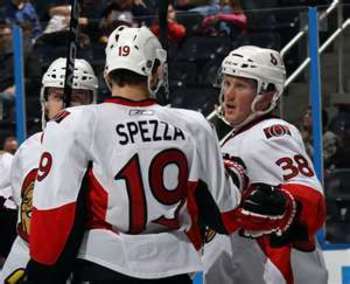 The Ottawa Senators are in an obvious rebuilding period.
The Senators do have some offensive talent. Jason Spezza and Daniel Alfredsson can find the back of the net and continue to develop the younger talent of this team.
On the defensive end, Sergei Gonchar can still produce offensively. Ottawa still lacks a shut down defensive line, which will the opposing team many scoring opportunities.
Craig Anderson came into form in Ottawa, posting a 2.05 GAA and a .940 save percentage. Ottawa is hoping he continues his stellar play this year.
Prediction: 29-43-10 68 points (They will miss the playoffs.)
Montreal Canadiens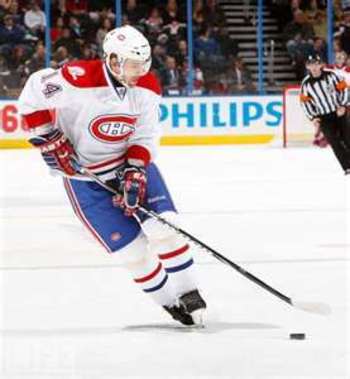 The Montreal Canadiens' big offseason pick up was Erik Cole. Although Erik Cole is a talent player and can be productive on the right team, that team seems to be Carolina.
Tomas Plekanec, Micheal Cammalleri and Brian Gionta will provide the Canadiens with some solid scoring. But the Canadiens lack scoring depth. Scott Gomez hasn't produced the numbers he has been expected to put up.
P. K. Subban has taken the league by storm. He is talented offensively and can take the body very well. The Canadiens will welcome back Andrei Markov once again. This year, if Montreal wants to compete, they will need him to remain healthy.
Carey Price continues to put up solid numbers and carry his team. He will have the majority of the work load this year as well. If he plays anything like last year, the Canadiens will be in the hunt come playoff time.
Prediction: 40-35-7 87 points (They too miss the playoffs.)
Toronto Maple Leafs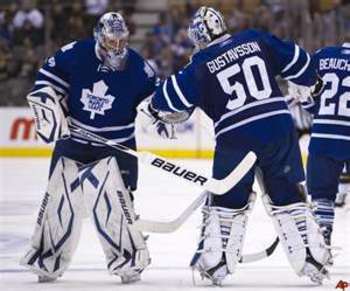 The Toronto Maple Leafs made a few moves and improved their team. The Maple Leafs picked up Tim Connolly, agruably the second best center in free agency. To add depth to their roster, they dealt Brett Lebda and Robert Slaney for Matthew Lombardi and Cody Franson.
Phil Kessel was missing a center to set him up. Now he has two. Expect the Maple Leafs offensive to take flight. In addition to Kessel, Lombardi, Connolly and Clarke MacArthur, will provide the Leafs with a potent offensive. Mikhail Grabovski and Nikolai Kulemin will chip in with secondary scoring.
Toronto lost Tomas Kaberle but has Dion Phaneuf and Mike Komisarek to anchor their defensive unit. Both guys can score and play a solid defensive game, helping the Leafs young goaltenders. The Leafs have some young defenders still developing but are very promising. If these players step up, the Leafs could see themselves in the playoffs.
James Reimer has posted very respectable numbers last year. With the improvement of the rest of the team, his numbers should only improve as well. Jonas Gustavsson will see some good time as well this year. He struggled last year but has shown some brilliance in his short career.
Prediction: 42-32-8 92 points (eighth seed)
Buffalo Sabres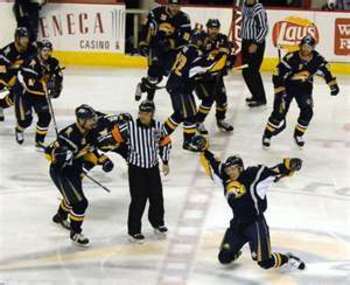 The Sabres are shaping to be a team to beat in the East. Buffalo showed they were going to be aggressive at the end of last year and backed it up this offseason by picking up Ville Leino ad Robyn Regehr.
Thomas Vanek, Drew Stafford and Tyler Ennis should provide some solid primary scoring. Brad Boyes, Tyler Myers, Jason Pominville and Ville Leino round out the secondary scoring. The forwards have good depth and each line could play in any situation.
Christian Ehrhoff instantly became big news coming to Buffalo. He improves the Sabres on the blue line offensively. The defense has improved. Between Regehr, Ehrhoff and Jordan Leopold, this team now has complete depth.
Ryan Miller has proven time and time again that he is an elite goaltender. Robyn Regehr and Jordan Leopold will solidify the Sabres' defensive, and Miller's stats with reflect that.
Prediction: 44-29-9 97 points (seventh seed)
Boston Bruins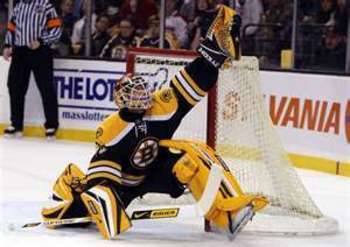 Once again, the Bruins will claim the top spot in the Northeast division.
This team might have the best goaltending duo in the league with the reigning Vezina champion. Tim Thomas put up some incredible numbers, but this year, I see him coming back down to earth and maybe struggling a bit. By struggling, I see his goals against around 2.28. His back up, Tukka Rask, has shown he could put up some mind blowing numbers.
Defensively, they still have the hardest shot from the point in Zdeno Chara. The addition of Joe Corvo only adds depth to an already solid defensive unit.
Offensively, this team is full of grinders. They count on everyone to score. Expect David Krejci, Milan Lucic and Nathan Horton to lead the team in scoring. Patrice Bergeron and Brad Marchand should be close behind in the scoring race, but due to Boston's balance, everyone will be close in the team's scoring race.
Prediction: 46-27-9 101 points (third seed)
Keep Reading