Sweater Wars: The Top 10 NHL Jerseys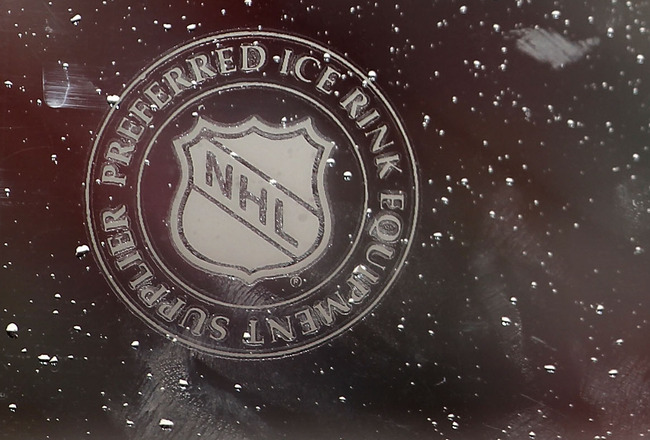 Christian Petersen/Getty Images
As the hockey season comes to an incredible conclusion yet again, I thought it'd be a nice change of pace to write about something not related to the exciting playoff race. The Jersey.
Some teams got it right, and this list is dedicated to them. I'm ranking based on the entire uniform, and all two or three jerseys a team may have.
Check out Icethetics.info for jersey news and updates.
10. Vancouver Canucks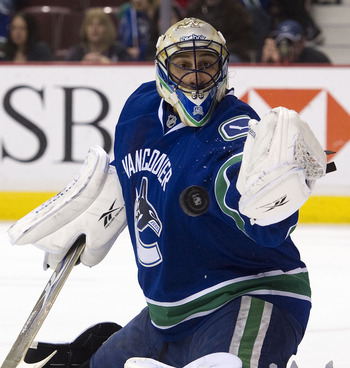 Rich Lam/Getty Images
Whether it's the surprisingly bright colors or the color combination, this jersey works.
For so long, Vancouver had gone without an actual identity, but now, with this jersey, they're hoping to win their first cup to cement a true identity.
9. Chicago Blackhawks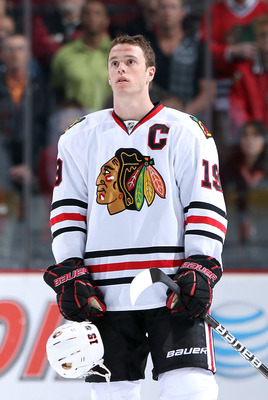 Christian Petersen/Getty Images
The Chicago Blackhawks have one of the most recognizable uniforms in all of sports. It's iconic, and has earned a great deal of respect these last few years.
It also pulls off the most important part of a jersey: It isn't cheesy or campy in any way. Overall, they have three excellent jerseys.
8. Buffalo Sabres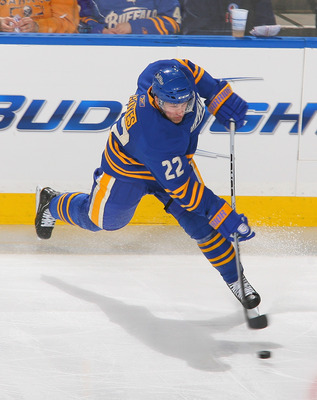 Rick Stewart/Getty Images
The Buffalo Sabres would've finished last on this list two years ago. But not now. After ditching the "slug" logo, the Sabres have put together one of the best jersey combinations in the league, particularly their third jersey, shown above.
Hopefully they stick with this "retro" identity—it works.
7. Boston Bruins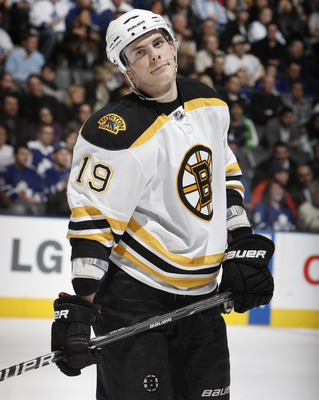 Abelimages/Getty Images
The Boston Bruins, the second Original Six team on this list, have had a great jersey since their inception. However, it wasn't until the RBK Edge era until they officially had one of the best. After fine tuning all the things they've done right over the years, the Bruins look like champs, at least in their wardrobe.
Their Winter Classic jersey was also a hit, and could stay that way as long as it doesn't become overused.
6. Detroit Red Wings
Claus Andersen/Getty Images
The Red Wings, another Original Six team, have an awesome jersey. They are one of the only teams who use a two-color combination, and they use it perfectly.
Also, perhaps because of their recent dominance, it's respected, and feared. No one wants to see this jersey in their building.
A truly fantastic uniform.
5. Philadelphia Flyers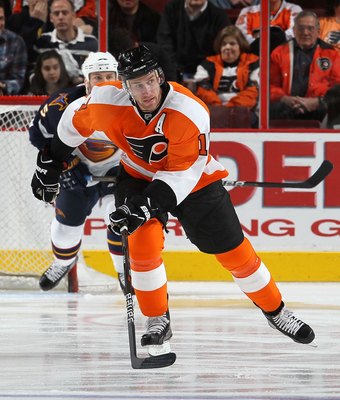 Jim McIsaac/Getty Images
The top five begins with the Philadelphia Flyers. The only team to use orange as their main color, they stand out, in a good way.
The Flyers look like no one else on the ice, and they like it that way. After going "retro" last season, the Flyers have been universally praised for their design, and look to win their third Stanley Cup in these uniforms.
4. Montreal Canadiens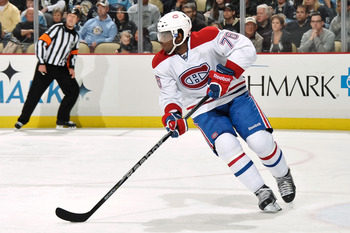 Jamie Sabau/Getty Images
Another Original Six team, the Canadiens haven't changed their design in many, many years. They haven't needed to tweak it, they got it right the first time.
No jersey in hockey is more recognizable or revered than the blue, white and red of the Montreal Canadiens.
3. Toronto Maple Leafs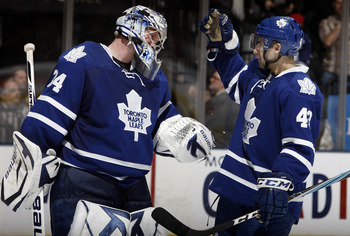 Abelimages/Getty Images
The Toronto Maple Leafs' simple blue and white color system works. With impeccable striping and a dynamite logo, the Maple Leafs have a great uniform. They're the last Original Six team on this list, meaning they have the best jersey of all six.
The Leafs hope to take this jersey into the playoffs this season, and have a tough few weeks ahead of them if that's gonna happen.
2. St. Louis Blues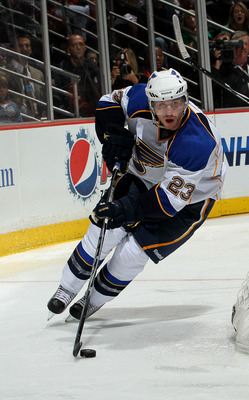 Stephen Dunn/Getty Images
The St. Louis Blues easily have the best jerseys in the West. With the best logo in the league, and a great color combination, the Blues have it made, jersey-wise at least.
Their third jersey is also one of the more impressive there is in the league today.
1. New Jersey Devils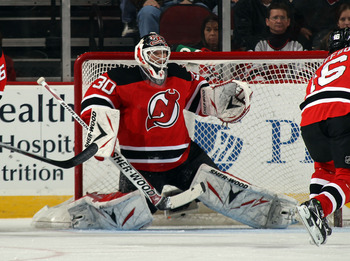 Bruce Bennett/Getty Images
The New Jersey Devils—bet you didn't see this one coming, did you?
The Devils jersey has all the components of an impressive uniform. Great colors in red, black and white. An absolutely fantastic logo. And it's intimidating.
The red and black take this jersey to the next level to make it easily the best in the league.
Keep Reading