NHL Trade Rumors: Jarome Iginla And The 10 Biggest Names That Could Be Moved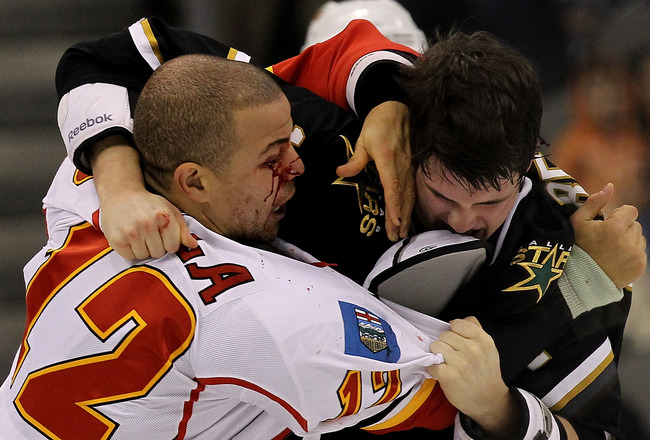 Ronald Martinez/Getty Images
As the NHL trade deadline looms on the horizon, we are forced to think about the big-time stars of the game that could be in a new market soon.
A lot of teams are fighting for a small number of playoff spots and they will be looking to make a move to secure their spot.
It will be interesting to see who starts selling the team off as the deadline approaches and who will make a concerted effort to get into the big dance.
This slideshow is of the 10 biggest names that could change locations.
10. Tim Connolly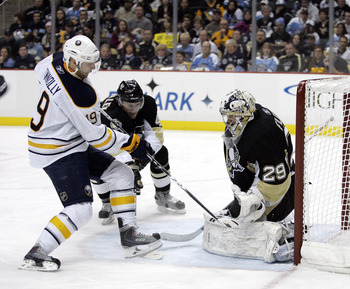 Justin K. Aller/Getty Images
It will have to be seen what happens to the Buffalo Sabres, but they very well might be sellers for first time in years.
Tim Connolly might be one of the casualties of these moves.
He has only played in 39 games this season because of injuries, and he has been plagued with injuries his whole career.
If a team wants to take a risk on Connolly, he is a good facilitator and will help the team when he is on the ice.
9. Craig Anderson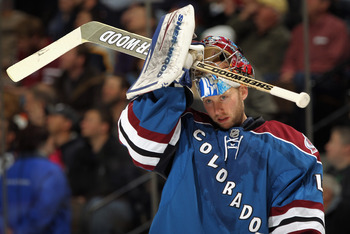 Doug Pensinger/Getty Images
Craig Anderson has been a major disappointment for the Avalanche this season, and it may be time for Colorado to pull the plug.
My idea would be to package Anderson with some picks and prospects in return for Tomas Vokoun from the Florida Panthers.
Vokoun is an unrestricted free agent at the end of this season so there is a good chance that he would only be a rental.
Colorado needs to do something in net and make a deal to keep themselves in contention.
8. Ales Hemsky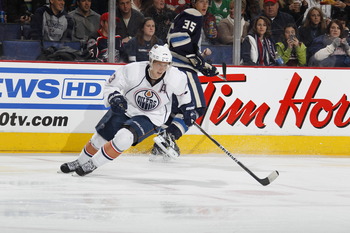 Gregory Shamus/Getty Images
Ales Hemsky has been solid for the Edmonton Oilers for years, but it may be time for a scenery change.
The move would allow Edmonton to dump Hemsky's contract and it would give Hemsky a fresh start in a new town.
In only 38 games this season, Hemsky has 33 points and is still a legitimate offensive threat and a defensive presence.
7. Alexei Kovalev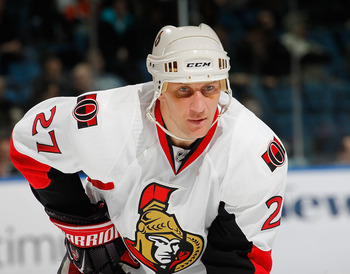 Paul Bereswill/Getty Images
The Ottawa Senators are falling fast, and it looks like the team will start selling people off for next season.
One of the players most likely to be dealt will be the veteran winger Alexei Kovalev.
Kovalev adds experience and scoring and could be a big addition to a team on the brink of a playoff berth.
6. Tomas Kaberle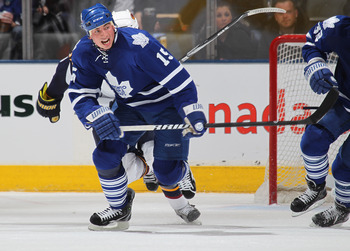 Claus Andersen/Getty Images
The Toronto Maple Leafs are one of the worst teams in the league, and it is about time they pull the trigger on a Tomas Kaberle deal.
Kaberle would be an amazing acquisition for a team that needs a strong presence on the point, and the Maple Leafs could try to get back some of the picks they sent away in the Kessel trade.
If Toronto doesn't move Kaberle now, he is going to leave through free agency at the end of the season, so they better get what they can.
5. Phil Kessel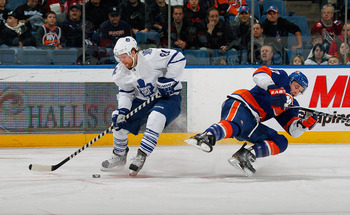 Lou Capozzola/Getty Images
The Toronto Maple Leafs were involved in one of the WORST trades in the history of the National Hockey League.
The Leafs dealt away two first-round draft picks and other pieces to acquire Phil Kessel.
Kessel has been a royal bust in Toronto, and it may be time for the Maple Leafs to cut bait and see what they can get in return.
I don't know what the market holds for Kessel, but if they can get back a pick or two, it wouldn't be bad.

4. Martin Havlat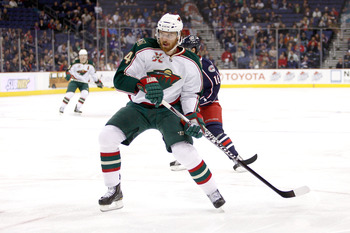 John Grieshop/Getty Images
The Minnesota Wild keep sliding down in the standings, and as the organization tries to go in a new direction, Martin Havlat may be the odd man out.
The truth is that Havlat hasn't really fit in Minnesota since he came to the Wild.
In 54 games this year for the Wild, Havlat has 48 points and would demand a high price tag on the trade block for the rebuilding process.
3. Thomas Vokoun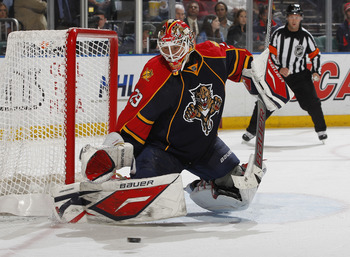 Joel Auerbach/Getty Images
The Florida Panthers are falling out of contention and they might be selling off contracts that will be expiring this offseason.
Thomas Vokoun has one of those contracts, so don't be shocked if he will be moving before the deadline.
A team with a solid defense and a good offense with a lack of goaltending could find solace in Vokoun.
Colorado could send Anderson and some other pieces and really make a push this season for a Cup. Foppa and Vokoun, intriguing.
2. Sergei Gonchar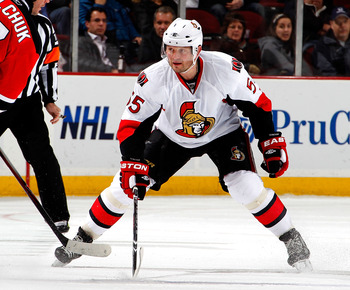 Paul Bereswill/Getty Images
The Ottawa Senators have become evident sellers at this point and they may be contemplating a trade that would send Sergei Gonchar elsewhere.
Gonchar was their big offseason move on the blue line that hasn't played in the way the team has wanted.
Whether it be the system or the lame-duck coaching staff, Gonchar doesn't seem to fit in the scheme of the Senators moving into the future.
1. Jarome Iginla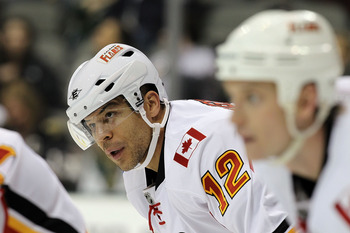 Ronald Martinez/Getty Images
As the Calgary Flames flutter and falter, the trade scenarios involving Jarome Iginla become more probable.
Iginla is an aging forward who could be part of a deal that involves big-time prospects, picks and bona fide NHL talent.
If Calgary is rebuilding or plans to start rebuilding, sending Iginla to a team on the cusp of a Cup would not only alleviate cap space, but bring in some great pieces for the future.
Keep Reading