Gerard Pique and Shakira: Are They Crazy About Each Other?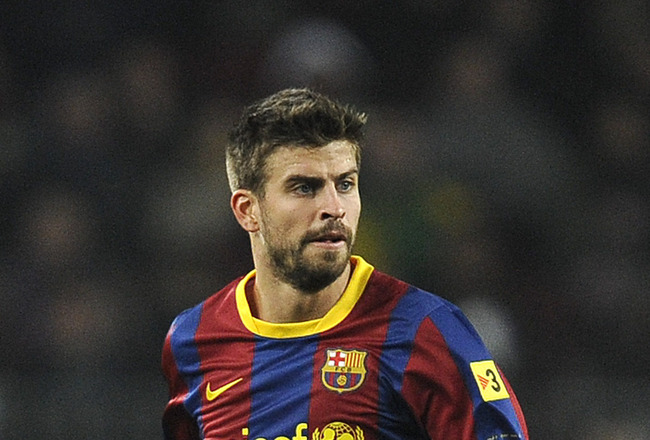 Gerard Pique
David Ramos/Getty Images
Introduction
I usually write about sports but since this is news in Miami, Fla., I have decided to share it with the world. I received inspiration from many sources and from other articles concerning this news that mixes sports with celebrities.
The Story
The people of Miami, Fla. as well as the world have been following the latest news involving Gerard Pique and Shakira. Gerard Pique is a defender for FC Barcelona and participated in the 2010 FIFA World Cup.
Shakira is the international singer from Colombia who sang "Waka Waka" during the 2010 FIFA World Cup. According to certain WAG Magzines and gossip columnists, they have been seen together.
The news becomes more attractive to the press in Miami with the ending (by mutual agreement) of the more than a decade-long relationship between Antonio De La Rua and Shakira.
Univision (the US Latin Station) even reported that Shakira and Gerard Pique exchanged kisses in a restaurant in a Spanish town and revealed details about what happened.
I will not write the details since it is my interest to keep everything family oriented and to the point.
Shakira and Gerard Pique have denied that they are in a relationship. They insist that they are only friends.
Shakira
Clive Rose/Getty Images
While the news still reverberates around the world, I will say the following
It Is Not My Business
While I wrote this article as a newsworthy source (to prove how sports and celebrity status can be easily mixed), I could care less what Shakira and Gerard Pique do with their lives.
Gerard Pique is one of the greatest footballers in the history of Spain, La Liga, and FC Barcelona. He is a talent in his own right.
Shakira is one of the greatest singers in the world and has come a long way from her beginnings as a rock and roll star in Colombia.
What both of them do in their private lives should be their business. They are both adults and do not need the prying eyes of certain journalists and writers who write about relationships.
If they are in a relationship, my congratulations to both of them. We should be dealing with sports figures (including football/soccer) and other figures on the basis of their profession.
Conclusion
I extend an invitation to the world to write their opinion of what transpired. I will return within the next time.
This article is
What is the duplicate article?
Why is this article offensive?
Where is this article plagiarized from?
Why is this article poorly edited?