NHL All-Star Game 2011: The Top 10 Players Who Got Snubbed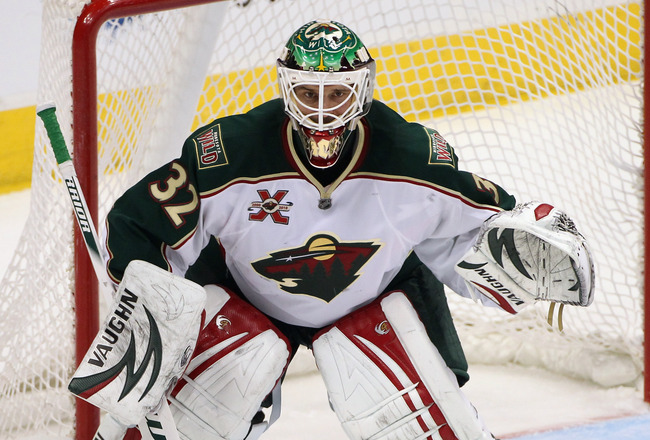 Doug Pensinger/Getty Images
NHL All-Star rosters have been announced today, and as usual, there are some serious snubs.
All-Star rosters just aren't big enough to house the amount of stellar season performances put forth by all players, without skipping some fan favorites experiencing average years.
With this in mind, here are 2011's All-Star snubs, and why they deserve the honor as much, if not more, than the rest of them that received their bid.
10. Ryan Suter, D, Nashville Predators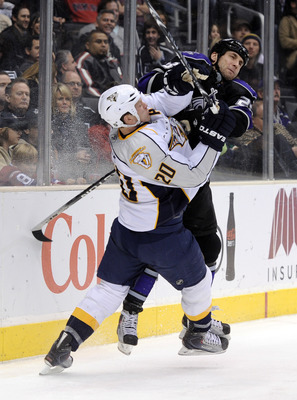 Harry How/Getty Images
While Nashville teammate and fellow defenceman Shea Weber got the All-Star nod, word off the wires from Predator fans say Suter has been playing better this season.
He has chipped in 18 assists and boasts a +/- of 15.
9. Ondrej Pavelec, G, Atlanta Thrashers
Ondrej Pavelec boasts a .930 save percentage, but has only 15 wins and nine losses.
Pavelec has split time this season with the Thrashers and their affiliates, and Atlanta is hanging on to the seventh seed in the Eastern Conference, benefiting from a few extra games played more than their competitors.
Marc-Andre Fleury made it in, despite having similar numbers with one less shutout, but more wins.
8. Alex Goligoski, D, Pittsburgh Penguins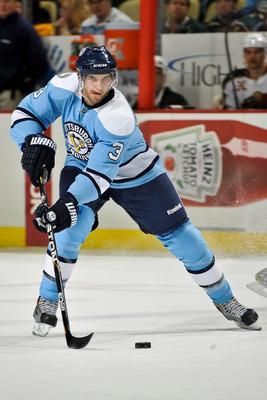 Jamie Sabau/Getty Images
The Penguins defenceman has 23 points and a +/- of 20 this season, but missed the cut in favor of teammate Kris Letang.
Letang has 37 points, 30 of them coming on assists. His +/- is the same, but he is performing slightly better this season.
Shea Weber of the Predators has only one more point and is -16 in +/- compared to Goligoski, but somehow still made it in.
7. Pavel Datsyuk, F, Detroit Red Wings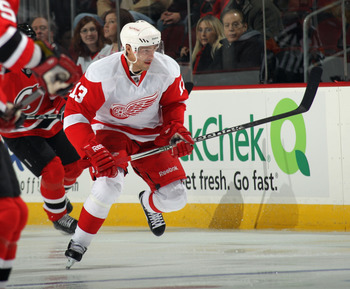 Bruce Bennett/Getty Images
Another Red Wing that surprisingly missed the cut is Pavel Datsyuk. He has 39 points including 27 assists.
Making the team was Patrick Kane of Chicago, and he only has 33 points, and his +/- is -7, far below the +8 of Datsyuk.
6. Niklas Backstrom, G, Minnesota Wild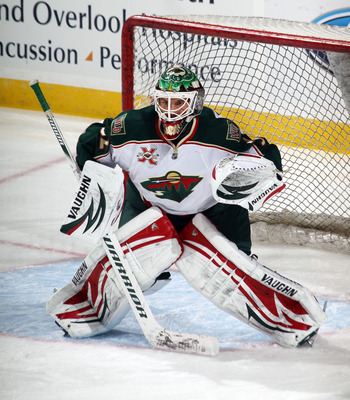 Bruce Bennett/Getty Images
Backstrom is a stellar goalie that puts up solid numbers year after year.
However, he has only played in 26 games this season, and likely missed the cut because he wasn't noticed. He has a .919 save percentage this year, and a shutout.
His 2.58 goals against average is relative compared to All-Stars for this year, and he will be back to original form in no time.
5. Paul Stastny, F, Colorado Avalanche
Stastny is a perennial scorer, and this season doesn't seem to be much different. He already has 16 goals and 37 points, far better than St. Louis Blues' David Backes.
Backes only has 12 goals and 33 total points, but got the All-Star nod.
4. Lubomir Visnovsky, D, Anaheim Ducks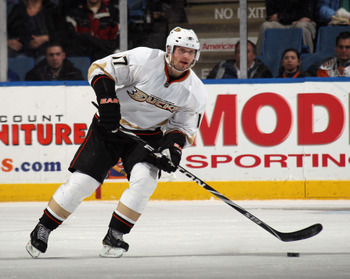 Bruce Bennett/Getty Images
Visnovsky has been an excellent force for the Ducks this season, and his numbers don't begin to explain the importance he represents for Anaheim's defense.
For a defenceman, Visnovsky can score points as well.
He has 33 points with 26 assists. His +6 is way better than the -11 of Ottawa's Erik Karlsson.
3. John-Michael Liles, D, Colorado Avalanche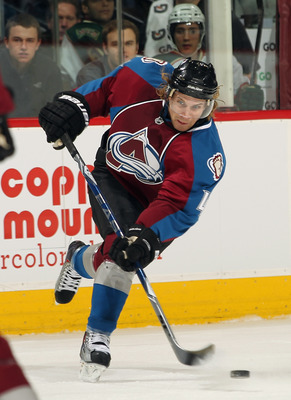 Doug Pensinger/Getty Images
Liles has been a spark for the Avalanche all season, providing sound defence and 25 assists on his way to a +13 and 30 total points.
The Avalanche, Flyers and Red Wings seem to be the three teams deserving of more All-Star bids.
If Cam Fowler of Anaheim can make it in as a rookie with a +/- of -7, Liles deserves a spot as well.
2. Thomas Vokoun, G, Florida Panthers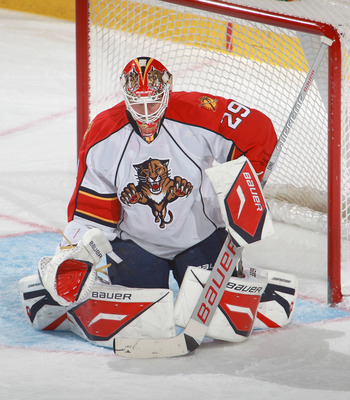 Rick Stewart/Getty Images
Vokoun is perhaps the best goalie to play for the worst team. Vokoun has recorded five shutouts, a .922 save percentage, and a 2.55 goals against average.
He likely got the snub because he has just 15 wins and 15 losses. Another reason why these All-Star ballots are so difficult to fill out.
1. Henrik Zetterberg, F, Detroit Red Wings
How in the world is this guy not in the All-Star game?
All of the top 15 points leaders at the forward position made it in, except for the Detroit Red Wing point machine, Zetterberg, who ranks seventh in the league in points.
Zetterberg has 49 points this season in 43 games, and is one of a small handful of Red Wings that got skipped.
Keep Reading