NHL Rumors: The Top 10 Free Agent-To-Be Goalies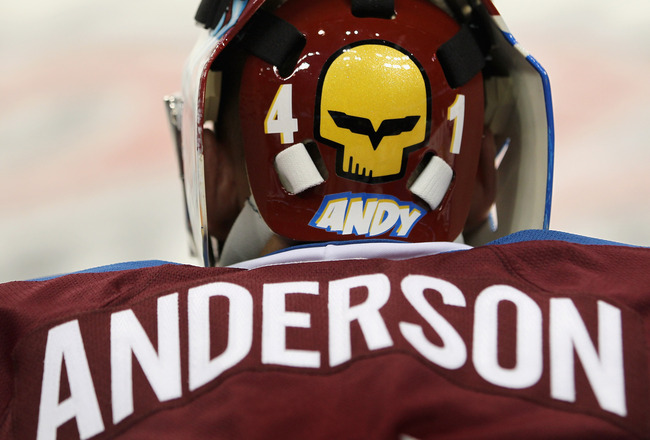 Doug Pensinger/Getty Images
The goaltending position has taken an interesting turn over the last year in the NHL. Gone are the days of large and lengthy contracts. Now general managers are looking for the best bang for your buck.
As a consequence, goalies heading into free agency must be asking themselves what to expect. After this season there are going to be a number of high-profile netminders available and other second-tier guys who might be more appealing due to their price.
Let's take a look at who the top 10 free-agent-to-be goalies are...
10: Ty Conklin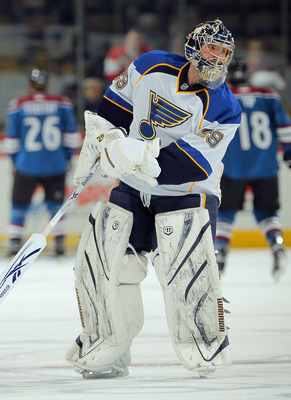 Doug Pensinger/Getty Images
Many people might not even know what team Ty Conklin plays for, but he has been one of the most reliable backup goaltenders in the NHL over the last four seasons.
He hasn't had a save percentage below .900 since the 2006 season. For me this is the most critical statistic for a goalie I'm not sure why they even bother with a goals against average, because if he isn't stopping nine out of 10 shots, then he's not going to last long in the league.
Conklin does seem to bounce around the league a lot, but St. Louis is thankful to have him just in case Jaroslav Halak goes down with an injury.
9: Mathieu Garon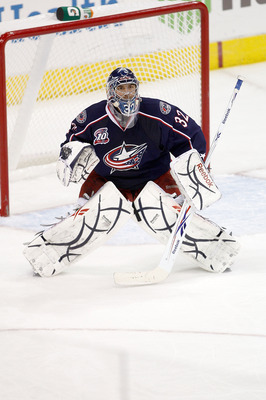 John Grieshop/Getty Images
Another quality backup goalie that teams will want to take a long look at is Mathieu Garon. He is still only 32 years old and has many solid years left in him, and this year he is proving he has the potential to play at a starting level.
Garon always seems to get on a hot streak and play out of his mind for stretches. When this happened as a member of the Oilers, they thought they might have had a starting goalie on their hands, but he proved once again that consistency is not his game.
However, for the price he's not a bad guy to have on the bench and is more likely to exceed his contract at some point in the season.
8: Marty Turco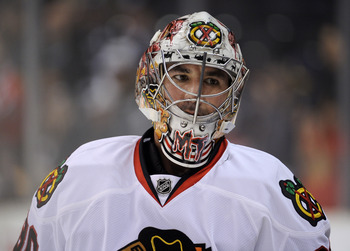 Harry How/Getty Images
The jury is still out on the move to sign Marty Turco this year, but there is no denying his ability. He can shut down opponents at any moment and is capable of carrying a team on his back.
The playoffs will go a long way in determining Turco's value next summer, but he will be a guy that teams take a long, hard look at as long as he doesn't crash and burn.
7: Antti Niemi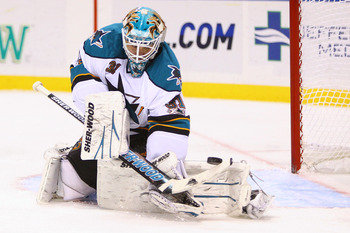 Dilip Vishwanat/Getty Images
It's hard to talk about Marty Turco and the Chicago Blackhawks without thinking of Antti Niemi. Did any player in the NHL get a rawer deal this past summer?
It hasn't been the greatest start to the year for this Stanley Cup champion, but this shouldn't reflect on his overall value.
Unlike Turco, he has already proved he can step up his game in the playoffs and do well enough to win a Cup. This will make him appealing to general managers next season if the Sharks decide to go a different direction.
6: Jean-Sebastien Giguere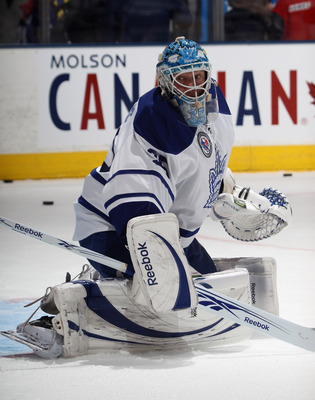 Bruce Bennett/Getty Images
I have to admit that I was a little surprised when the Leafs named Giguere the starting goalie before the season because I would have thought Jonas Gustavsson would get a fair shot at the job. This doesn't mean that I don't believe in Giguere, but I would rather go with the young guy in a rebuilding situation
Next summer Gigeure's price will be much more reasonable than the current numbers that he's making, and a smart GM will add him to his lineup.
Like Niemi, Giguere has won a Cup in this league, and teams do not forget this. You can be sure that whoever signs him next year will be putting extra emphasis on the fact that they are adding a "winner."
5: Semyon Varlamov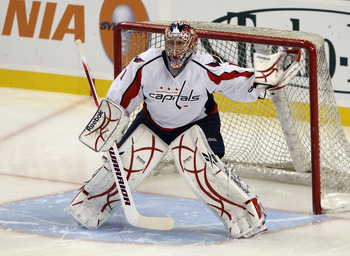 Bruce Bennett/Getty Images
I am adding Semyon Varlamov to the list even though he is a restricted free agent next season. The reason is I think he is on his way out of Washington.
He is a very good goalie and could be Russia's goalie of the future, but the bottom line is that he can't seem to stay healthy. Meanwhile, Michal Neuvirth has taken advantage of the situation and is running away with it.
Of course, this could all change a month from now, but if the Caps had to make a decision, I wouldn't be surprised if Varly grabs the short straw.
4: Jimmy Howard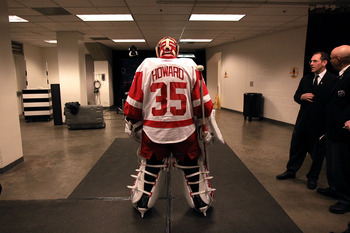 Ezra Shaw/Getty Images
I could include a full write-up for this slide and tell you all about the places Jimmy Howard might wind up, but I won't. The Wings know a good player when they see one, and I'd be shocked if Howard was available come July 1st.
I still need to include him just in case, but he should get an extension before the season is over.
3: Tomas Vokoun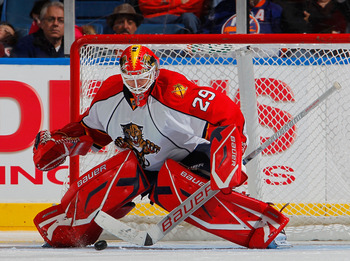 Paul Bereswill/Getty Images
Tomas Vokoun is an interesting player. In my books, he is the most underrated and under-appreciated player in the NHL, and when people talk about the best in the game he never gets mentioned.
Why is this? Is it because he plays for the most irrelevant franchise in the league? Is it because he is not a media star? I'm sure it's a combination of things, but go back and look at his save percentages over the course of his career. They rank near the best playing on a very bad team.
Does this sound familiar? Well, it should, because Roberto Luongo went through the same thing in Florida.
The Panthers are likely to deal Vokoun or let him walk next year because they have the best goaltender not playing in the NHL right now in Jacob Markstrom. If Vokoun signs with a higher-profile team, he will become a star in this league.
2: Craig Anderson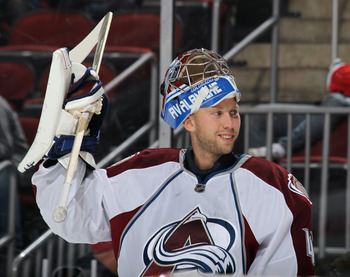 Bruce Bennett/Getty Images
Much like Jimmy Howard, I do not think the Colorado Avalanche are going to let Craig Anderson go. He has meant more to that team than most other goalies in the NHL over the last year, and he was missed when he went down with an injury earlier this season.
It's nice to see him enjoy this kind of success after toiling away as a backup for so many years.
He ranks No. 2 on my list, but he won't make it to free agency unless his agent's name is Drew Rosenhaus.
1: Ilya Bryzgalov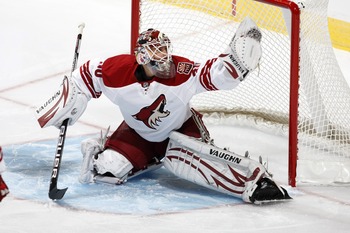 Dale MacMillan/Getty Images
Last season, when Wayne Gretzky said that Ilya Bryzgalov should win the most valuable player award, a lot of people laughed. On the surface it looked like blatant favoritism, but was it such an outlandish statement?
Bryzgalov played stellar last year and continues to be a rock in net for the Coyotes this year. He plays an enormous number of minutes and consistently keeps his save percentage high. That is no small feat for a goaltender. Usually when someone plays as many games as he does, his numbers will eventually suffer.
Consistency is king when we talk about greatness between the pipes, and Bryzgalov has that in spades.
Keep Reading