New Jersey Devils' Cap Situation: Devils That May Go Through An Exorcism Soon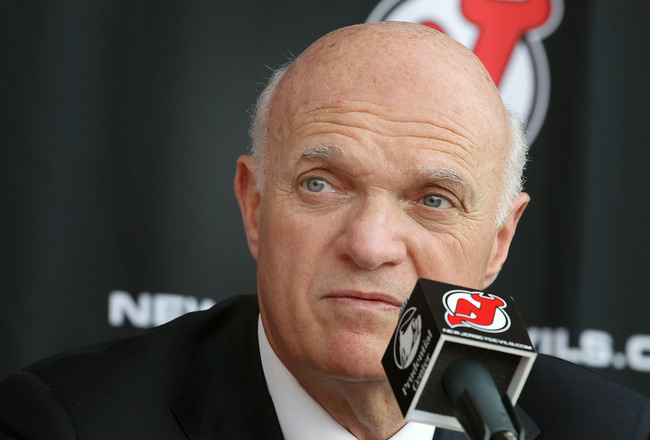 Lou will be making a few tough decisions soon.
Andy Marlin/Getty Images
Today I will look further into the Devils' current cap situation. GM Lou Lamoriello must move $3M+ cap space before the season commences to be under the cap. Who can he trade/waive? Everyone is a candidate. However, there are a few players that have been in trade rumors as of late. Are these rumors products of the hype machine or do they actually hold truth? Let's see.
Brian Rolston

For an old timer, his slapshot is unmatched.

Brian Rolston—An aging winger, and seems like a likely candidate to be moved at this point. However, he cannot be buried in the minors due to his NMC (no movement clause).


Bryce Salvador

He adds toughness and steady defense to the lineup

Bryce Salvador—a steady defenseman, seems to be a more likely candidate as he has no NMC/NTC and can be buried in the minors if a trading partner cannot be found.
Dainius Zubrus

He brings tenacity, leadership, and some secondary scoring.

Dainius Zubrus—another aging winger, is in the same situation as Salvador although his skillset is much more attractive to teams than those of the above mentioned.
Travis Zajac

These young guys never quit and teams love that.

Travis Zajac, a young center with potential, carries a cap hit of $3.9M and is a very unlikely candidate. However, anything is possible. Devils management may not want to pay for anyone's salaries in the minors. If that's the case, the Devils may have to trade away one of their core.
Do These Rumors Hold Any Truth?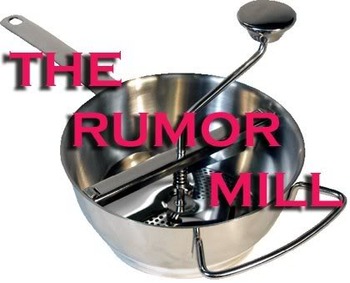 Should we trust it?
To move Rolston, Salvador, and/or Zubrus requires some maneuvering, something Lamoriello might not be willing to do. Teams see these three guys as "salary dumps" and won't take on their contracts unless something is added to sweeten the pot. (draft picks, prospects, etc.) it is highly unlikely Lamoriello takes that route at this point. If anything, he could bury Salvador and/or Zubrus in the minors.
The Devils will most likely be dealing with quite a few teams that are under the league minimum of $43.4M.
Colorado Avalanche
New York Islanders
Atlanta Thrashers
St. Louis Blues
Carolina Hurricanes
Phoenix Coyotes
Florida Panthers
Tampa Bay Lightning
Dallas Stars
Anaheim Ducks
Nashville Predators
Los Angeles Kings
These teams have $9M+ of free cap space and adding some depth with the likes of Zubrus and/or Salvador would not be a bad idea for a few of these teams. If no one takes a flyer on them, to Lowell they go!
Keep Reading

New Jersey Devils: Like this team?