Toronto Maple Leafs: Answering some of the "Questions Marks"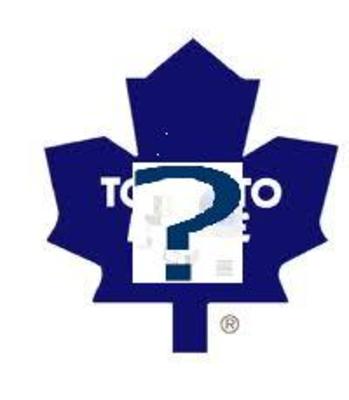 Heading into the '10-'11 season there many question marks for the latest edition of the Maple Leafs. As we approach the start of a new season, many Leafs fans are wondering if any of these questions will be answered.
Questions like, Will Dion Phaneuf return to his Norris candidate form? Will Tyler Bozak be able to handle a full season and continue to contribute at the same pace he was able to last season? Will Nazem Kadri be a Calder candidate or will he be starting his pro career off in the minors and also can the monster carry his late season success into next season?.
All These questions and more will ultimately decide if this latest Leafs team earns a playoff berth or another spring of golfing.
In this article I will try and give my answer to some of those questions with the best and worst case scenario for some of the questions out there in Leaf land. Now saying all that, let me get right to what I hope to expect and what I hope not to expect from next year Toronto Maple leafs.
Question Number One: Will Tyler Bozak be able to continue to build on the success he had from last season?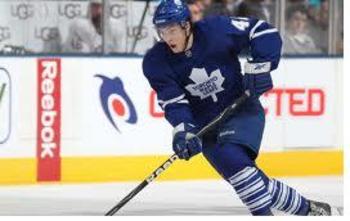 If he isn't able to, it won't be for the lack of ice time. Bozak will be counted on to be the Leafs first line centre next season, pairing him up with Phil Kessel and either Kulemin or a player from the Kaberle trade.
If Phil "the thrill" fulfills his part the question mark then I can see Bozak racking up some easy assist next season.
Best case scenario: 17-20 goals, 35 assists
Worst case scenario: Has a terrible start to the season and is sent back to the AHL for further development.
Question Number Two: Speaking of Phil "the thrill", will Phil Kessel become the 40-45 goal scorer we all think he can be?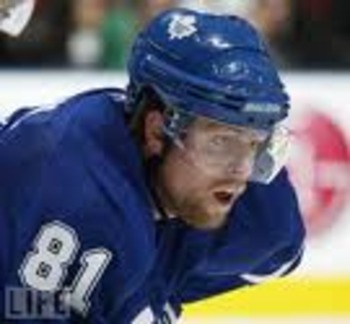 After scoring 36 and 30 goals in two shorten season, Phil Kessel will finally have a chance to show all the Maple leafs fan what he can do in a full 82 game schedule.
I think with a full training camp and preseason, Kessel can score forty goals with ease, considering he scored 36 in 70 games in 08-09.
Now I know some people will say he did that because he had Savard as his center but I think he has proven enough last year that he can score goals with or without Savard.
Best case scenario: 45-50 goals, 30 assists
Worst case scenario: Not improving on last season output or a lengthy injury.
Question Number Three: Will Jonas Gustavsson be able to continue his late season success of last year?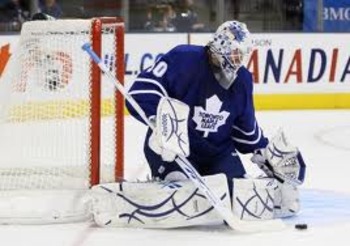 Last season was quite a roller coaster ride for Jonas Gustavsson with the Maple Leafs. He didn't even play a regular season game before finding out he needed to have heart surgery. Needless to say the first half of the season was a bumpy one for Gustavsson.
He struggle at time to find consistency and what role he had with the team. Sometimes even Leafs fans didn't know who the starter or backup was, with Toskala injuries, poor play and his unwillingness to take Gustavsson under his wing; the monster looked lost at times during the first half of the season.
As the season progress and after the trade of Toskala to the Ducks, Leafs fans began to see a more relax and confident Gustavsson. Gustavsson was starting to show Leafs fan a glimpse of what they could expect from him as the goaltender of the future.
In March Gustavsson won seven consecutive games and only allowed 24 goals during that span. The Monster finished his rookie season with a respectable .902 SV% and a 2.68 G.A.A. All of this despite having to adjust to living in Canada, learning the NHL game from a reluctant Vesa Toskala to start the season, having to deal with emotional issues due to the death of his mother and two heart surgeries.
This season Jonas Gustavsson will get his opportunity to prove he can be a bona fide number one goaltender in the NHL. Now that he has a season of NHL experience under his belt and a goalie partner willing to show him the ropes, we should see the best in The Monster this season.
Gustavsson should be able to improve his numbers from last season and become the number one goaltender the Leafs have been missing since the pre-lockout era.
Best case scenario: 42 GP, 26-W, 14-L, 2-OTL (comparable to Jaroslav Halak last season)
Worst case scenario: Another rocky first half that result in J.S.G starting the majority of the games next season.
Question Number Four: Was Luke Schenn second NHL season, just a sophomore slump or a sign of the future?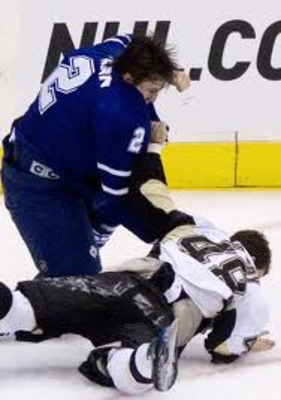 '09-'10 was a learning curve for the second year blue- liner, he was benched for a couple games, he often struggle defensively in his own zone and eventually it all lead to his demotion to the third defensive pairing.
Schenn minutes went from over 20 minutes per game as a rookie to just over 16 minutes in '09-'10. Offensively he improved by three points, adding three extra goals to his rookie totals.
Next season will be a big year for the big blue-liner, although I am not going to say it will be a make it or break it season for him as he is still quit young. However I do think that Brian Burke will no doubt consider trading him if he goes back to the way he played during the first half of last year.
In my opinion, I think big Luke will have a big season for the Leafs this coming year and along the way proving all the naysayer wrong for wanting to give him the boot this off season.
Best case scenario: 5-7 G, 15-20 assist, while playing with a high plus/minus.
Worst case scenario: A repeat of last season first half but multiply it by two and getting benched more than ten games.
Question Number Five: Is Nikolai Kulemin really a top six player?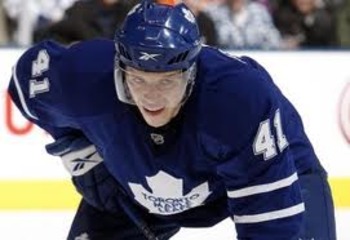 The argument out there is that Kulemin is a top six player on this Leafs squad out of necessity not by choice.
Many non-leaf fans and leaf fans will say that he is not a top line player and he has reached his offensive peak.
Some say he is soft, other say he can't score and they will back the statement up by saying how many front line players in the NHL scores 16 goals and have only 36 points in a season.
I agree that yes he will have to put up more goals and points this season but I disagree that he has reached his full potential.
During the second half of the season, there was no forward other than Phil Kessel that was playing as well as Kulemin. He was the best two way forward for the Leafs after the big trade with Calgary and he showed it with his hitting, his willingness to go into the corners and also his ability to put up some decent points. He also created much needed room on the ice for guys like Kessel and Bozak and all the while still being defensively sound in his own end.
Now I don't expect Kulemin to be the next coming of Pavel Datsyuk like some have suggested but a 20 goal, 55 point season is not out of the question.
Best case scenario: 25-30 Goals, 25-30 assist
Worst case scenario: Not improving on last season second half success and returning back to his first half form.
Question Number Six: Can Carl Gunnarsson be the replacement for when or if Burke trades Kaberle?
Once he was called up there was no looking back for Gunnarsson last season. He step in right away and replaced Schenn in the Leafs top four defensive pairing.
Gunnarsson showed Leafs fans how very poised he was with the puck and that he was capable of putting up some offense with his passing ability and big shot.
As a rookie last season Gunnarsson impressed Leafs managements and fans with his hockey smarts and his ability to stay calm under pressure. Gunnarsson finished the season leading the Leafs in plus/minus and also logged over 20 minutes of ice time a game. He managed to score 15 points in only 43 games played as well.
Heading into this season he will be counted on to bring offense from the back end, especially if the Kaberle trade goes as expected. While I don't think he will replace Kaberle numbers next season. I do see him avoiding the sophomore slump and contributing considerably from the back end for the Maple Leafs.
Best case scenario: 10 goals, 25 assist, while playing a lot minutes on the first power play unit.
Worst case scenario: Struggles like Schenn did his second season, but instead of just being bench, I see him being sent back down to the AHL. Non -first round players are easier to justify sending down then first rounder.
Question Number Seven: Will Kadri be able to live up to the hype bestowed on him?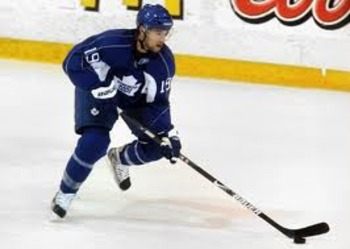 Like many others have written about him, the 2009 seventh overall draft pick had a great season in the OHL despite a slow start after his disappointment from being sent back to juniors by the big club. He finished the year with 93 points and added 27 more in the playoffs.
Kadri is a feisty play-maker, he isn't afraid to hit despite his small frame and very creative with the puck.
The knock on Kadri is the risky play he takes that often leads to turnovers and the amount of time he spends holding on to the puck.
Kadri for now is penciled in as one of the top six forwards heading into this season. Both Burke and Wilson has stated it is up to him to keep his name there.
With all the success from last year rookie crop, I believe Kadri will be more then able to step in and contribute right away for the Maple Leafs.
If he can't, well then there is no harm in letting him learn in the AHL. Many high draft picks have gone through that rout and have gone on to have very successful career.
Although, I am one who hopes he sticks with the big club and challenges for the Calder trophy this season.
Best case scenario: A Matt Duchene type rookie season.
Worst case scenario: Struggle out of the gate and is sent down to the AHL. Like I said I don't think it is necessarily a bad thing but with all the big expectation Leafs fan has for this kid, it would be a disappointment if he finished the season in the AHL.
Question Number Eight: Was Kris Versteeg really a top line player playing on the third line?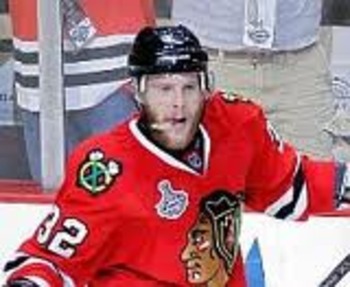 In his first two seasons in the NHL, Kris Versteeg scored 22 goals, 31 assist and 20 goals, 22 assists respectfully.
His second year saw a dip in production because of his decreased in ice time. While some like to point out that last year dip in scoring production was from playing on the third line, others would say he was playing against lesser foes. So the 20 goals and 44 points he scored was still inflated numbers because of it.
I like to point out that during his first year in the NHL he was predominately on the second line and still manage to score fifty plus points. Then again people will say it was because he had line mates name Sharp, Brouwer and Havlat helping him obtain those fifty plus points. Any way you cut it, neither side will be satisfied so I will leave at that.
This season Versteeg will be called upon to play a bigger role then he did the previous two years in Chicago. He will be logging twenty plus minutes a game with time on the power play and the penalty killing department.
With all this increase in ice time it wouldn't be quit a reach to say that he will probably set new career highs next season. Now what those new career highs will be is what I would like project, will it be as a goal scorer or a set-up man, we will find out soon enough.
Best case scenario: 30-35 goals, 30-35 assists, the big jump here will be in the goal scoring department as he has already reached the 30 assist mark before, so I don't think it will be that much of a problem for Versteeg to do it again.
Worst case scenario: Another dip in production even with the added ice time.
Question Number Nine: Can Captain Dion play like the Dion Phaneuf of old?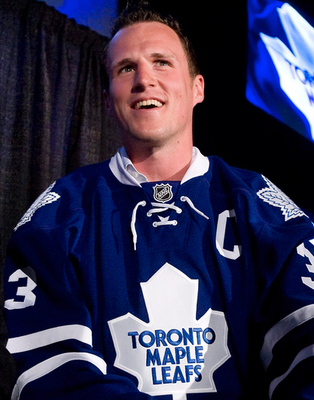 Last year was not a very good statistical season for the newly appointed Leafs captain Dion Phaneuf. Phaneuf finished the season with the lowest point total of his career.
While Phaneuf was struggling in Calgary, Brian Burke saw it as the best opportune time to pick up a young stud defenseman to add to his young Leafs squad.
It was all in the timing, Calgary needed offense and the Leafs needed a change in the locker room. All the stars had to align and when it did, Burke was able make the blockbuster trade that brought Phaneuf to Toronto. What made the trade even better was the players going back to Calgary were no longer considered a part of the Maple Leafs future.
In Toronto, Phaneuf showed the leadership that Leafs management was looking for since the departure of Mats Sundin.
He made other players accountable for their action on the ice and changed the attitude of the dressing room.
His attitude and vocal presence eventually lead him to being named the 18th captain of the Toronto Maple leafs team history this summer.
Dion Phaneuf will be the most important question that needs to be answered this coming season. If the Leafs want to have any chance in making the playoffs this season, they will need the Dion Phaneuf of old as captain of the Leafs next season.
Best case scenario: 18-20 goals, 35-40 assists, returning to his Norris trophy form of the '07-'08 season.
Worst case scenario: Offensive production worst then last season.
So what does all these questions add up to?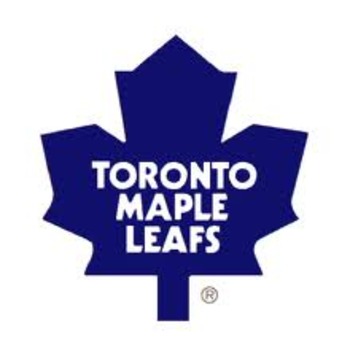 I think we all knew that there are a lot of question marks that this Leafs team has to answer this season.
A lot of the questions I have asked will have to turn into reality before the Leafs can challenge for a playoff spot this season.
Not to mention there are more questions that still needs to be answered from guys like Komisarek, Giguere and Beauchemin. All of these veteran players have to find their old forms if this team wants to be better next year.
The thing is I don't think any of the "questions marks" needed to be answered are impossible to reach for any of these players.
Guys like Bozak collecting 50 points in a full season, Kulemin adding 14-20 points to last year totals, Kadri having a Calder nominee season, Gustavsson having a Halak type year and Phaneuf returning back to his form of past years are all attainable.
There is no delusion on my part that they should be challenging for the Hart trophy or any of them lead the league in scoring. I just think these are numbers that each player could be able to reach if they play up to their expectations.
Now on to the last and most important question I have to ask, if all the players I have mentioned are able to answer these questions with flying colors, will the Toronto Maple Leafs be in the playoff this season? My answer is yes, so what does everyone else think?
Keep Reading

Toronto Maple Leafs: Like this team?