NHL Expansion: What a New Pro Team in Each Prospective City Could Be Named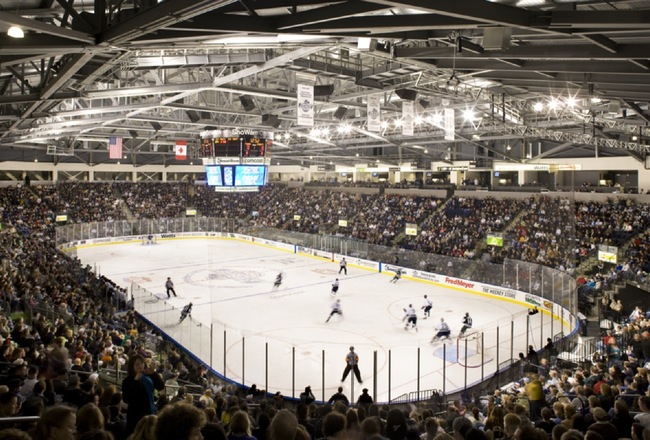 Seattle's junior hockey team plays in front of a sellout crowd. (Photo Courtesy of CultureMob.com)

The prospect of expansion has arrived on the NHL's horizon.
Late last month, reports emerged that league commissioner Gary Bettman is interested in exploring expansion, rather than relocation, to bring hockey to the Pacific Northwest in particular.
Increasing the league's franchise total to 32 teams would make a lot of sense, especially in the new, uneven four-division format. Suddenly, NHL expansion has become immediately viable—and to more cities than merely Seattle.
For the time being, however, the hockey universe can only speculate about where a pair of new clubs would be located and what their names would be.
Existing minor- and junior-league team titles often provide a few hints. Now-defunct franchise titles are good bets for revival. Regional heritage and industry can be in play, too.
What could the next NHL teams be named? We point out a few possibilities for each prospective city on the coming slides.
Seattle, Washington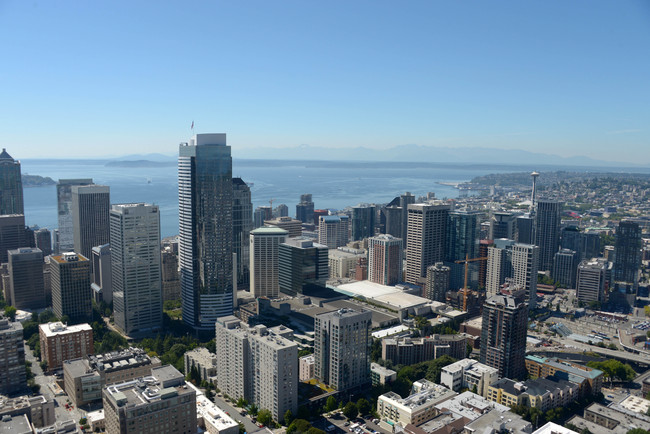 Kirby Lee-USA TODAY Sports
Potential Name: Metropolitans
Obviously, the name of the first U.S. team to win the Stanley Cup would be a front-runner for a new Seattle-based NHL franchise. Inevitable confusion with the identically named division aside, the Metros could soon return after 89 years of inexistence.
Potential Name: Thunderbirds
The title of Seattle's WHL junior team, the Thunderbirds, fits in well with theme established by the NFL's Seahawks. The name could be shortened to the "Thunder" for ease of typing (and for a not-so-subtle dig at Oklahoma City's NBA club that relocated from Seattle).
Portland, Oregon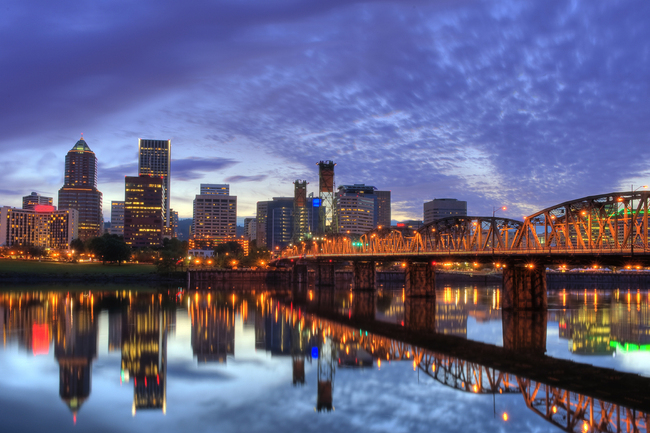 Photo Courtesy of webranking.com.
Matthew Emmons-USA TODAY Sports
Potential Name: Winterhawks
Sporting top NHL prospects Seth Jones and Ty Rattie, the WHL's Portland Winterhawks won the WHL championship and ranked fourth in the 22-team league in attendance in 2012-13. With the city pushing hard for a professional hockey franchise, the NHL could soon have a second 'Hawks within its ranks.
Potential Name: Mountaineers
Many junior teams model themselves after NHL franchises, and the Winterhawks are no different—their logo is nearly identical to that of the Chicago Blackhawks' symbol. If Portland wishes to create a more unique identity, expect them to pick a name similar to the NBA's Trail Blazers and MLS's Timbers.
Quebec City, Quebec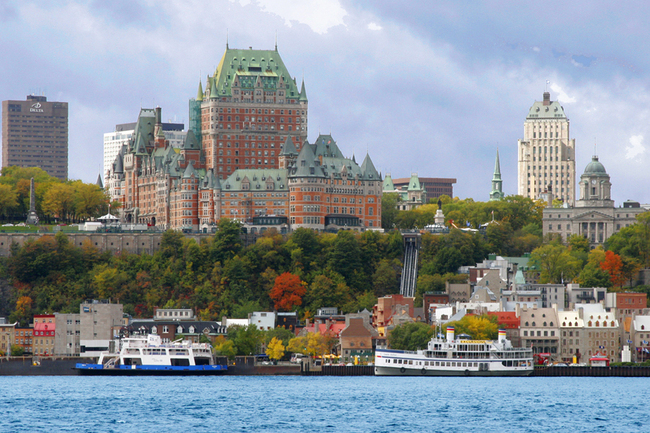 Photo Courtesy of darylsphoto.ca.

Potential Name: Nordiques
Much like Winnipeg two years ago, it's extremely likely that a new NHL franchise in Quebec City would take on the name of the area's former club.
Potential Name: Voyageurs
The "Nordiques" title is technically still copyrighted to the Colorado Avalanche, who moved to Denver from Quebec City in 1995. If the two sides couldn't settle that legal issue, a name such as the "Voyaguers" would still be distinctly French Canadian and represent the region's heritage.
Hartford, Connecticut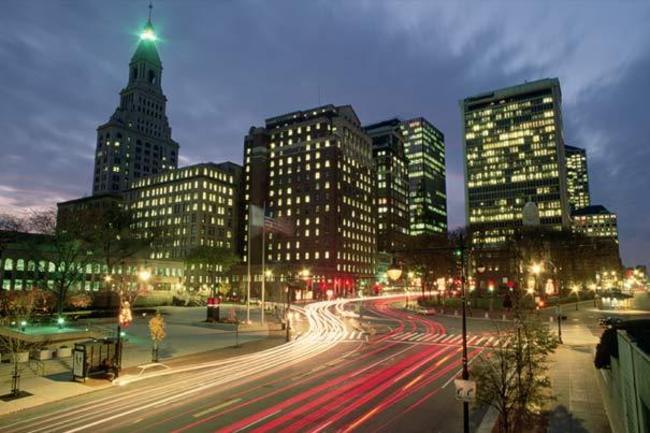 Photo Courtesy of history.com.

Potential Name: Whalers
The old Whalers moved to North Carolina in 1997, but the city of Hartford has never felt like the team was taken rightfully. They've been arguing desperately for years to bring the NHL back; if that dream ever comes true, Hartford fans would like nothing better than to restore the old title.
Potential Name: Wolf Pack
Two issues could stand in the way of that, though—the Carolina Hurricanes still hold the "Whalers" copyright and actually sell some apparel under the same color scheme, and whaling as an industry is illegal almost globally.
Hartford's AHL club went by the "Wolf Pack" from 1997 to 2010 and recently announced a return to the title after three years as the "Whale." It's a decidedly uncontroversial name that wouldn't draw too many complaints.
Greater Toronto, Ontario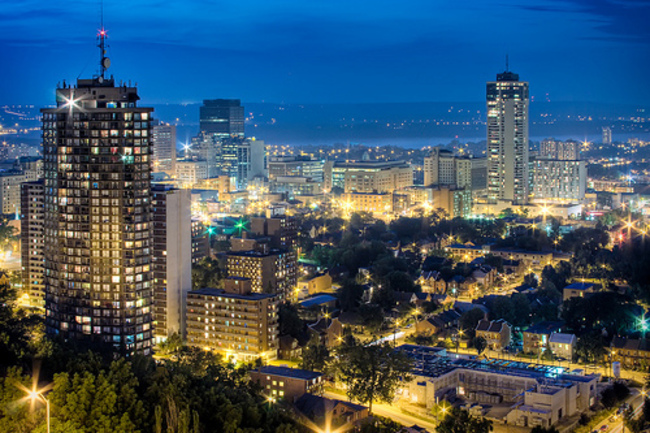 Downtown Hamilton, Ontario. (Photo Courtesy of tumblr.com.)

Potential Name: Bulldogs (Hamilton)
The "Bulldogs" may sound more like an underperforming high school football team than a professional hockey franchise, but—since it's the title the local AHL team uses—it would be the most likely name for a Hamilton, Ontario team.
Potential Name: Blizzards (Markham)
The Toronto suburb of Markham has drawn a lot of NHL expansion intrigue in the past year, as plans for a new $325 million arena have been debated.
One popular Markham sports bar has voted the "Pandas" as the new team moniker (more than half of the town's residents have Chinese heritage), but we expect a more intimidating, climate-based nickname.
Kansas City, Missouri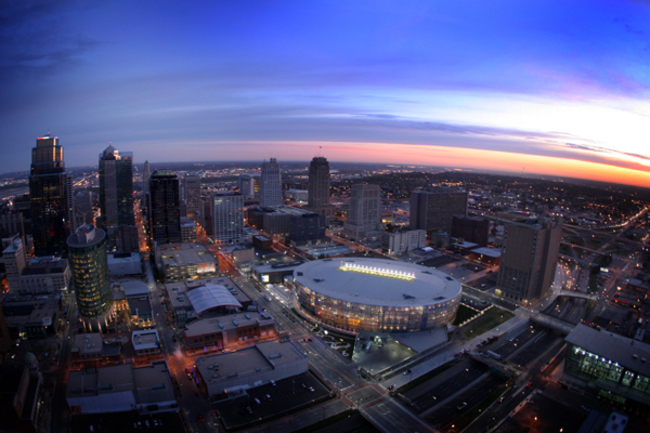 Photo Courtesy of isaacolongi.com.

Potential Name: Scouts
The current New Jersey Devils franchise began 39 years ago as the Kansas City Scouts, where they drew less than 50 percent capacity and finished last in the Smythe Division for two seasons before relocating. The city's population and hockey interests have grown exponentially since those days, though.
Potential Name: Bombers
Considering the recent controversy over Native American team titles like the "Redskins" (Kansas City's own "Chiefs" are officially named after a former mayor), a new franchise sporting a "Scouts" moniker might not get off the ground.
Yahoo!'s William Browning pointed out in 2011 that the nearby Whiteman Air Force Base could be solid inspiration for a name like the "Bombers."
Keep Reading