Latest Buzz on the NHL's Top Unsigned Players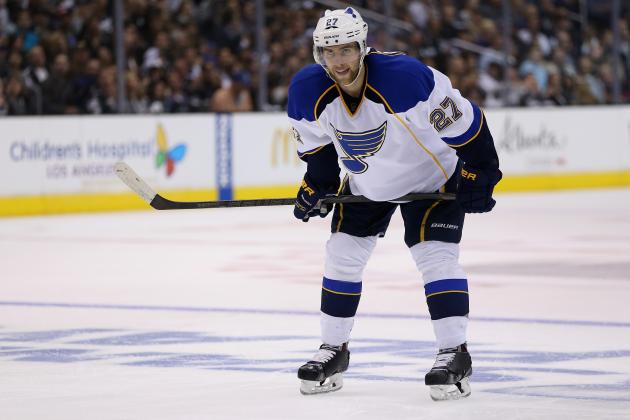 Jeff Gross/Getty Images

NHL training camps are only a few weeks away, but there are still several notable restricted and unrestricted free agents still without jobs as the end of the offseason nears.
The biggest concern for general managers at this stage of the summer is getting important RFAs re-signed as soon as possible. A prolonged negotiation, which sometimes results in a holdout, has the potential to damage the relationship between a star player and a team.
As for teams looking to acquire more depth, there are plenty of veterans (particularly among forwards) still available. But with the salary cap ceiling set at about $6 million less than last season, many of the veterans who remain unsigned might have to take a less expensive contract to extend their careers.
Let's look at the latest buzz surrounding the top free agents (both RFA and UFAs).
Note: All team and player salary information via CapGeek
Begin Slideshow

»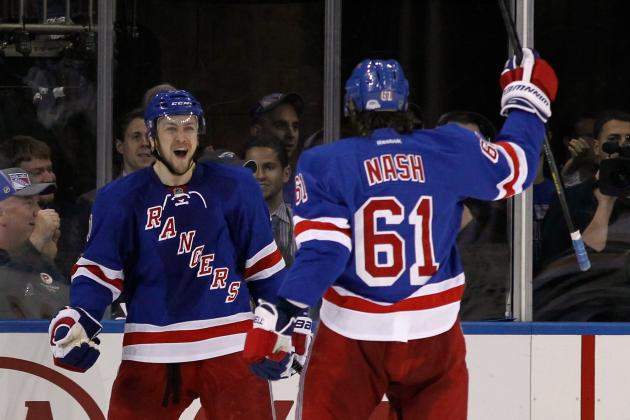 Bruce Bennett/Getty Images

New York Rangers first-line center Derek Stepan is one of the best restricted free agents still unsigned as training camps near.
After leading the Rangers in scoring (44 points in 48 games) and assists (26) last season, Stepan is due for a substantial raise with a contract worth at least $3 million per year.
On Thursday, Andrew Gross of the Bergen Record tweeted that "[Rangers assistant general manager Jeff] Gorton sounded confident on getting deals done with both Stepan and Lundqvist."
But the issue for New York is that it has only $2,180,833 in salary cap space with 24 players signed for next year. To clear cap space, making a trade or two is the Rangers' best option. A couple candidates to be moved include veteran forwards Brian Boyle ($1.7 million cap hit) and Taylor Pyatt ($1.5 million cap hit).
Rangers fans shouldn't be worried about losing Stepan. There is no report of a possible offer sheet and the player himself has not publicly commented on any desire to leave the team. He handles the pressure of playing in New York extraordinarily well and should be a major part of the franchise's future success.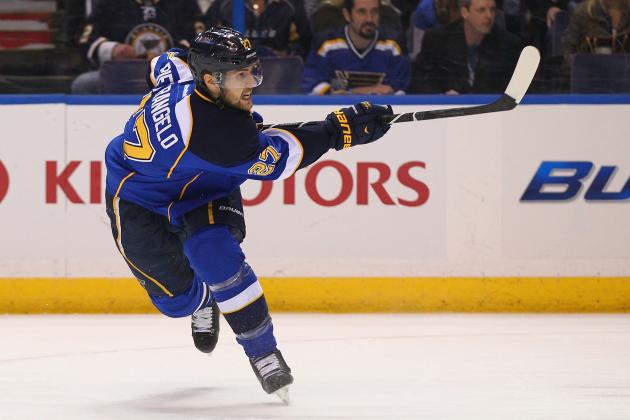 Dilip Vishwanat/Getty Images

Alex Pietrangelo is the most notable restricted free agent left unsigned.
According to Jeremy Rutherford of the St. Louis Post-Dispatch, there aren't many reasons, at the moment, for Blues fans to be optimistic about a deal being reached soon.
...adding to the anxiety among fans is that despite dialogue between Armstrong and Pietrangelo's agent, Don Meehan of Newport Sports Management, no agreement is imminent.

A breakthrough in negotiations is always possible, but with time slipping away, the potential of a holdout is also plausible. The last two NHL players to miss part of the regular season—Montreal's P.K. Subban and Colorado's Ryan O'Reilly—are represented by Newport.
After finishing fourth in the Norris Trophy voting in 2011-12, Pietrangelo took a small step back last by tallying 24 points in 47 games, while also seeing his plus/minus rating drop by 16 from the year prior.
With that said, he's still the kind of franchise defenseman that championship-caliber blue lines are built around. If the Blues want to achieve long-term success and take the next step as a playoff contender by reaching the Western Conference Final, re-signing Pietrangelo to a long-term deal, even if it's expensive, is the best option for the team.
Players of his caliber don't come around too often.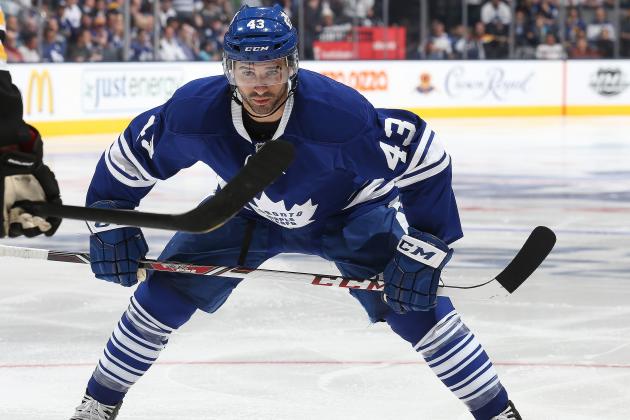 Claus Andersen/Getty Images

The contract situation of restricted free agent forward Nazem Kadri is an interesting one. Before a breakout 2013 season in which he finished second on the team in scoring with 44 points in 48 games, the former seventh overall pick was being labelled by some fans as a draft bust.
Those criticisms are gone, but it's important that the Toronto Maple Leafs don't overpay to re-sign a player with only one stellar season at the NHL level.
With that said, Kadri provides the Leafs with the star skill level at center that the team has lacked for several years. He's already capable of producing at a top-six level, but there's so much room for improvement in his game, especially on faceoffs and in the defensive zone.
Toronto has $4,895,833 in salary cap space remaining, but in addition to Kadri, general manager Dave Nonis also has to re-sign 26-year-old RFA defenseman Cody Franson. The perfect situation is to keep both, but that may not be possible with both players deserving a nice raise.
Unless the Leafs are comfortable with losing one of these players, more moves will probably have to be made for additional cap space.
Toronto Sun columnist Steve Simmons tweeted on July 30 that "[Nonis] plans to sign Cody Franson and Nazem Kadri and stay under the cap. If he can't do that, he'll go to camp over cap and deal with it then."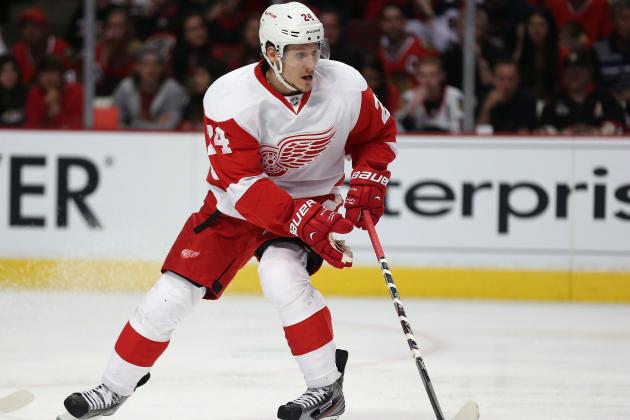 Jonathan Daniel/Getty Images

Damien Brunner being unsigned at this point in the offseason is becoming a mystery. Unless he's asking for a salary far beyond what he's worth, there's no reason for him to still be on the market.
The 27-year-old forward is capable of providing great versatility to an offense as a center or a winger, additional power-play skill, the ability to score goals in shootouts and consistent playoff production.
There are still plenty of teams that need to add scoring depth to contend for a playoff spot or the Stanley Cup next season. Here's a list of clubs that fit this description.
| | | |
| --- | --- | --- |
| Team | 2013 Scoring Rank | Salary Cap Space |
| Nashville | 29th | $4,672,024 |
| New Jersey | 28th | $7,879,166 |
| Colorado | 26th | $10,289,167 |
| Phoenix | 21st | $6,123,333 |
Surprisingly, there haven't been any recent rumors or reports involving Brunner's free-agent status. The most recent one was in July involving the Devils, but New Jersey probably isn't a fit for him anymore after signing veteran winger Jaromir Jagr.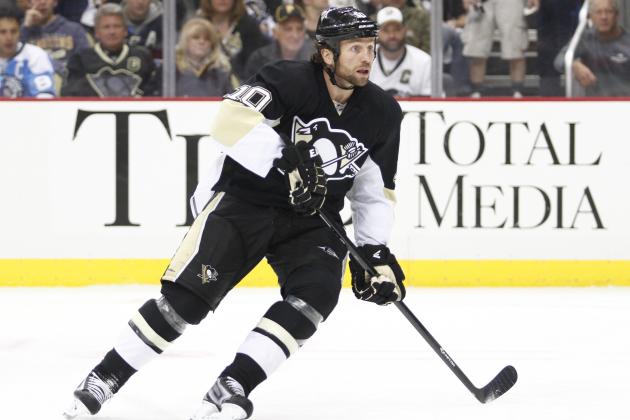 Justin K. Aller/Getty Images

Brenden Morrow is no longer the explosive power forward capable of scoring 50-65 points in a full season that he was for many years in Dallas, but the 34-year-old forward would still be a great addition as a third-line player for a championship contender.
Despite losing some quickness and speed because of injuries over the last few years, Morrow is still a quality winger who plays physical and will establish a net-front presence on the power play. He brings great energy to the ice and would be able to serve as a veteran leader and mentor for younger players.
There are plenty of playoff contenders that could use additional truculence and scoring depth for the playoffs, including the Detroit Red Wings and Montreal Canadiens. Both of these teams would be wise to pursue Morrow before the start of training camps in September.
There are no recent reports of Morrow being close to a deal with any team, but it would be shocking if he remained unsigned when the regular season starts.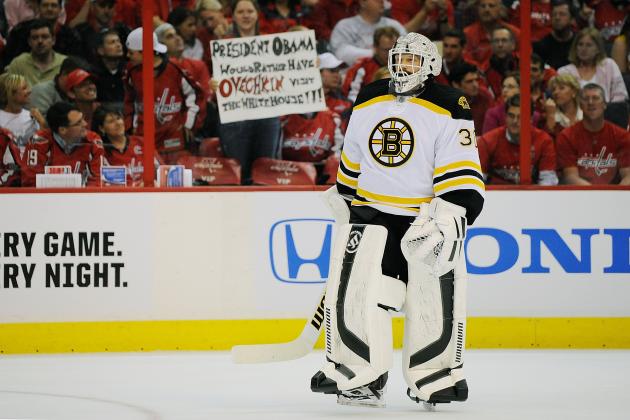 Patrick McDermott/Getty Images

Tim Thomas is still the best goaltender on the free-agent market, but it would be surprising if he signed with a team before training camps begin.
At this point, the best-case scenario for Thomas is to receive a training camp invite and play well enough in September to earn a spot on that team, or impress general managers around the league to the point where he receives other offers.
At 39 years old, there are concerns about Thomas' ability to step back into the NHL and succeed after taking an entire year off. He hasn't played in an NHL game since April of 2012 and getting back into "game shape" won't be easy for someone his age.
According to the Calgary Sun, Thomas' journey back to the NHL has been a failure to this point:
Tim Thomas is ready to return to the NHL. Just one problem—general managers don't seem to care.

It's now three weeks into free agency and Thomas hasn't made much, if any, progress.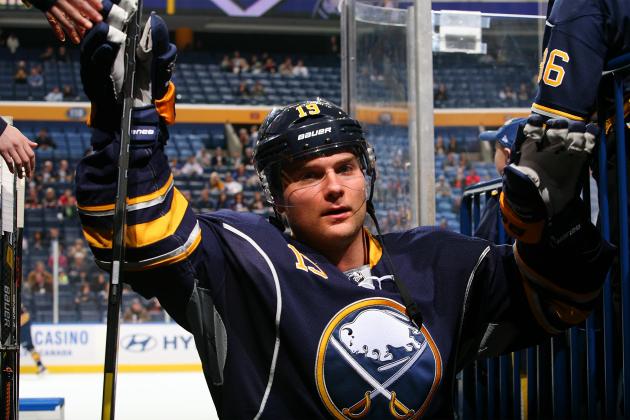 Jen Fuller/Getty Images

Much like the Nazem Kadri situation in Toronto, the Buffalo Sabres have to decide if young forward Cody Hodgson is worth top-six salary after just one impressive season with the team (34 points in 48 games last year).
As the Sabres go through the next steps of their rebuild, it's important for the team to hold on to young talents such as Hodgson, who's already the best center on the roster. He's a tremendous offensive player with his goal scoring, playmaking and power-play skills.
Buffalo does have $10,504,643 in salary cap space, so there's plenty of room for general manager Darcy Regier to re-sign the 23-year-old forward. But it's important for the Sabres to show some financial discipline over the next few years after handing out some poor contracts to players (including Ville Leino and Christian Ehrhoff) since owner Terry Pegula took over the team in 2011.
With that said, re-signing Hodgson won't be an easy task, according to Paul Hamilton of WGR 550 in Buffalo:
Hodgson could become a big problem. He's represented by one of the sleaziest agents in pro sports, Rich Winter...I'm not saying this will happen, but it wouldn't surprise me at all if the Sabres are pushed to a point where the have to trade the centerman because of Winter.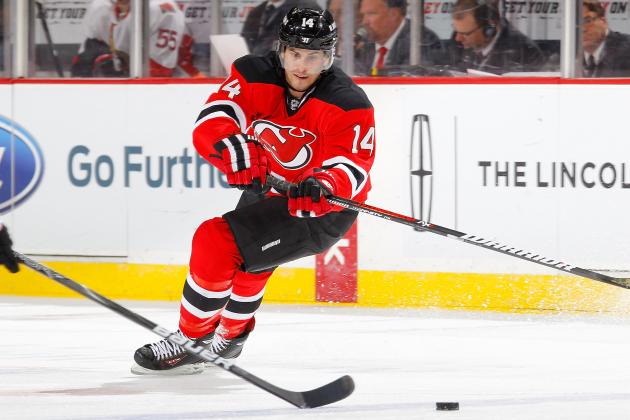 Jim McIsaac/Getty Images

Adam Henrique's contract negotiations became a lot more complicated when he failed to meet expectations last season following a stellar rookie campaign in 2011-12. He tallied 51 points in 74 games as a rookie, but only managed 16 points in 42 games last year.
This lack of consistency makes it difficult for the New Jersey Devils to determine what Henrique is worth long-term. Is he the star center that impressed during the team's unexpected run to the 2012 Stanley Cup Final, or a young player not yet worth a top-six salary?
The best option for the team and player would be a short-term deal to figure out what kind of player Henrique is going to become.
The 23-year-old spoke to Tom Gulitti of The Record about his contract: "Hopefully it will get done soon," [Henrique] said. "There's no real deadline or anything."
Nicholas Goss is an NHL Lead Writer at Bleacher Report. He was a credentialed writer at the 2011 and 2013 Stanley Cup Final, as well as the 2013 NHL draft.