Buying or Selling Each NHL Playoff Rookie Standout as a Future Superstar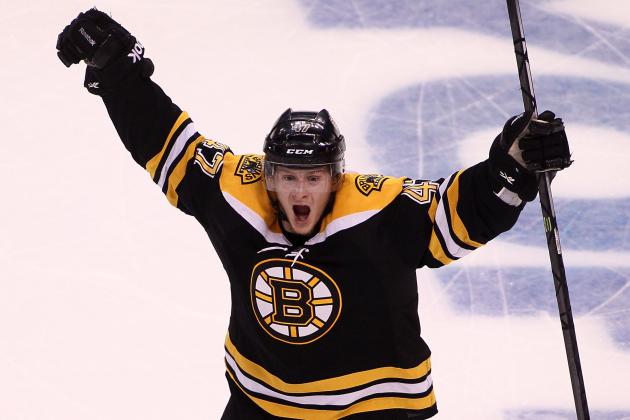 Alex Trautwig/Getty Images

Veterans shoulder the load this time of year but NHL newcomers have made their mark in these Stanley Cup playoffs. Rookie performers across the league stepped up to the challenge this postseason, providing their teams with an unlikely lift in the game's most glaring spotlight.
These youngsters made an impact in their first playoff foray, but not all are destined for headline-grabbing careers. Projecting the future of any athlete is never an easy task, but we take a peek in our crystal ball to predict which 2013 postseason standouts will spend years among hockey's elite.
Begin Slideshow

»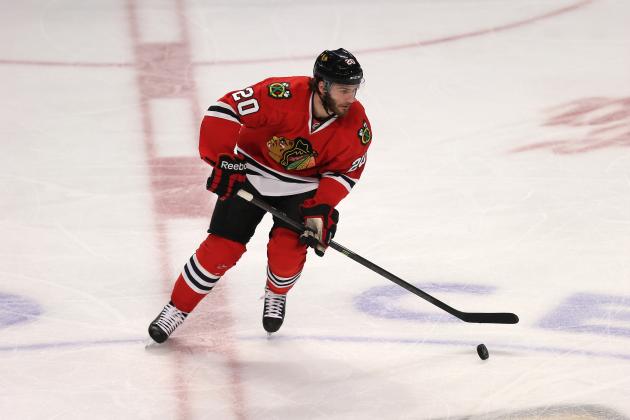 Jonathan Daniel/Getty Images

The 20-year-old left wing was largely quiet during the playoffs until punctuating an excellent rookie campaign with a goal in Game 1 of the Stanley Cup Final. Saad, selected by Chicago in the second round of the 2011 draft, averages about two shots on goal per game while playing 15:36 per contest in the postseason.
Playing alongside established stars has allowed the Pittsburgh native to take a relaxed approach on the offensive end. Saad owns a plus-15 rating through 63 total contests, compiling 11 goals and 21 assists.
The Calder Trophy finalist continues to gain confidence and this experience makes him better suited for future challenges. The fact that he's been able to break through an accomplished veteran-laden lineup and provide an impact speaks volumes about his maturity at this stage.
- BUY -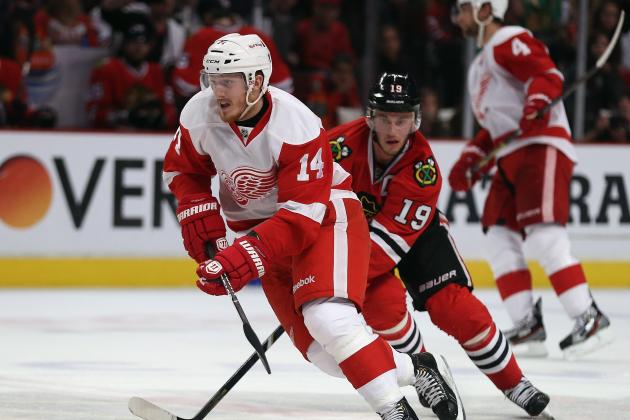 Jonathan Daniel/Getty Images

The 23-year-old center enjoyed the best stretch of his professional career during Detroit's 14-game playoff run. Nyquist netted a pair of goals and matched his regular-season total by dishing out three assists.
The Swede's efforts included a game-winning goal against Anaheim in Game 2 of the Western Conference quarterfinals. Nyquist's number of minutes on the ice fluctuated during the playoffs but he looked sharp when called upon.
It's an important development for the Red Wings, who could use an injection of youth. Still, with just 13 total points in 40 career NHL games, it's hard to envision the former fourth-round pick becoming more than a supplemental piece.
- SELL -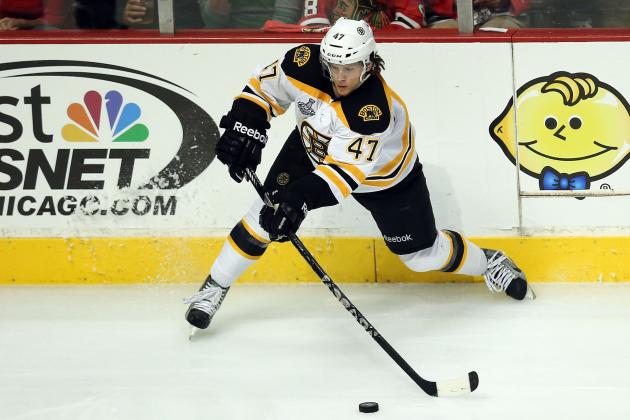 Jonathan Daniel/Getty Images

Krug commands plenty of respect for his performance in the postseason. The former Michigan State captain is an intriguing defenseman who has become an overnight revelation for Boston en route to its second Eastern Conference title in three years.
He absolutely demolished the New York Rangers in conference semifinal action, scoring four goals in a five-game series victory. Krug enters the Stanley Cup Final with six points in just nine postseason games.
The Bruins have dealt with a rash of injuries to blueliners, but the 22-year-old has filled the void in heroic fashion. His puck-handling and decisiveness against top-seeded Pittsburgh were extremely impressive for an unseasoned player.
Krug hasn't surrendered his spot in the rotation since stepping up in the second round. Don't expect that to change in the near future, as he has carved out a substantial role in one of the league's most impressive rotations.
- BUY -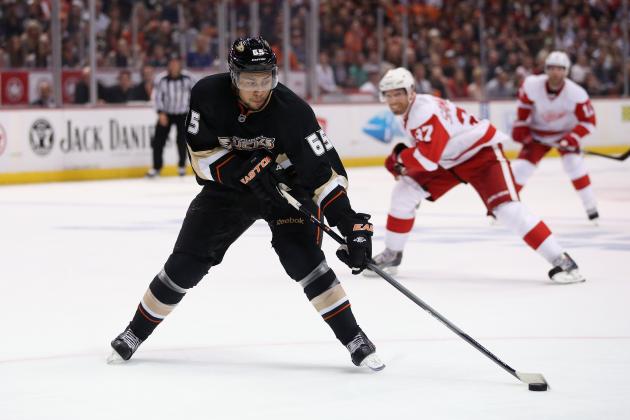 Jeff Gross/Getty Images

Anaheim failed to close out Detroit on home ice in Game 7 of the Western Conference quarterfinals, leading to a bitter conclusion to the season. However, the Ducks' brass had to enjoy the determined effort it saw from Etem throughout the matchup.
The 20-year-old, who was born in Southern California, took significant strides toward cementing himself as a hometown hero with three goals and a pair of assists against the Red Wings.
Etem scored two of the team's five total goals in Games 6 and 7, which each ended in favor of Detroit. The 2010 first-round pick's postseason scoring output matched his regular-season total and he used the forecheck like a vet, providing a glimpse of the raw right wing's talents.
A lack of confidence appeared to plague Etem at times this year, but he should be feeling tremendous after torching Detroit. Expect big things from Etem early and often next season.
- BUY -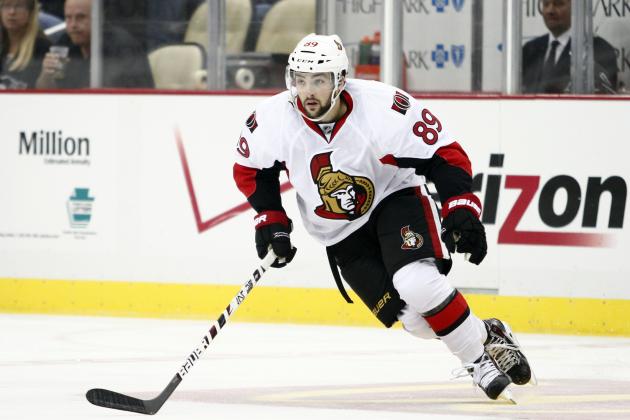 Justin K. Aller/Getty Images

The diminutive center opened his rookie season as a member of the Tampa Bay Lightning. His opening NHL campaign closed with him entrenched as a valuable contributor in Ottawa.
The Senators acquired Conacher from Tampa Bay in April and he's paid immediate dividends. The 5'8" scrapper scored three goals during the playoffs, tied for second among all rookies.
After finishing the regular season ranked second in assists (18) and third in points (29) among league newcomers, Conacher continued to work on his craft in the playoffs.
His puck-handling ability has blossomed and he's clearly grown considerably more comfortable on the ice since first arriving in Ottawa. The Senators have a surefire offensive contributor in Conacher.
- BUY -
Paul Bereswill/Getty Images

Cizikas slid under the radar during the postseason for a number of factors. First off, people are overwhelming unfamiliar with Islanders players since the organization has suffered so many lean years. He is also playing next to one of the NHL's great young superstars in John Tavares.
The 22-year-old center asserted himself throughout an opening-round series against top-seeded Pittsburgh. New York, a major underdog, took the Penguins to six games due in large part to his eye-opening play.
Cizikas provided a physical presence against established Pittsburgh veterans and starred in a Game 4 victory on home ice. He scored a goal and tacked on two assists in a 6-4 win that ultimately chased away Penguins goalie Marc-Andre Fleury for the remainder of the postseason.
Although it was hard not to be impressed by the Toronto native's wherewithal, the jury is still out on Cizikas. He simply didn't show enough consistency through 45 regular-season games (one shot on goal per contest) to warrant a ton of trust just yet.
If he can carry over a strong playoff debut into next season, the Islanders may have Tavares' second fiddle for years to come. At the very least, it appears Cizikas can fill the role of a highly capable rotational piece.
- SELL -