5 NHL Teams Most Likely to Land a Superstar This Offseason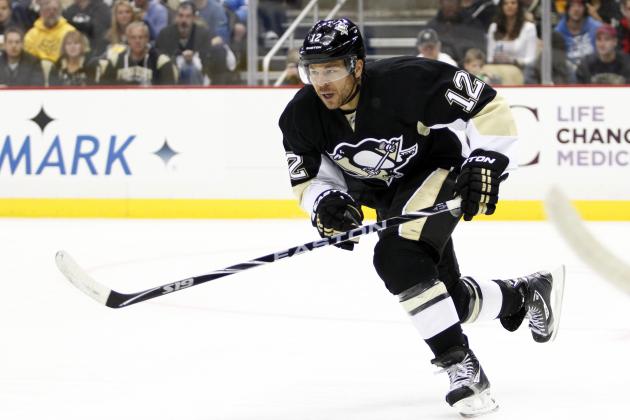 Justin K. Aller/Getty Images

The sprint toward a Stanley Cup title currently consumes the attention of hockey fans. However, the moment a champion is crowned there will quickly be a change of focus toward offseason moves.
Not every squad is in a position to make a true splash move this summer but there are a number of organizations primed to invest a substantial amount of money into improving the roster. Cap room doesn't always translate to big signings (sorry Phoenix fans) and it's up to each front office to determine how to approach the offseason.
Here's a look at five teams who could be on the verge of making vast improvements via free agents.
Begin Slideshow

»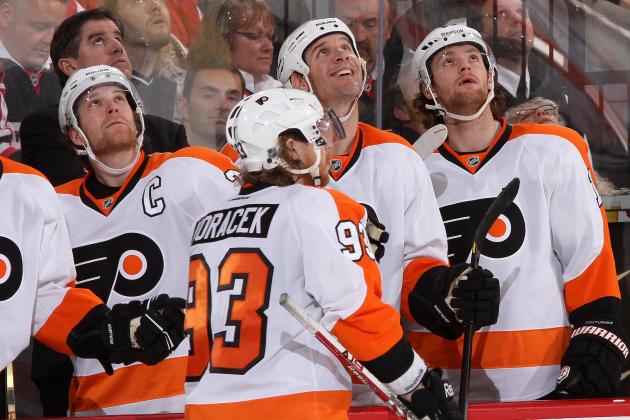 Jana Chytilova/Freestyle Photo/Getty Images

The Flyers underwhelmed in 2013 after a young squad made an impressive postseason run last spring. Claude Giroux is among the game's greatest players and his supporting cast is nothing to sneeze at.
Last summer, Philadelphia attempted to acquire a superstar but came up empty. The Flyers made a significant offer to Zach Parise, who eventually signed with Minnesota.
Philadelphia inked star defenseman Shea Weber to a contract in 2012 but the restricted free agent couldn't escape Nashville. The Predators broke the bank to match the deal.
Left standing at the alter last summer, expect Philadelphia to make a major push at hauling in a headliner this time around.
Jeff Gross/Getty Images

The Ducks have done an outstanding job of locking up their own standouts. Corey Perry, a right winger who would've undoubtedly ranked among the top 2013 free agents, signed an eight-year extension with Anaheim during the regular season.
After coming up short in a seven-game series against Detroit in the opening round, the Ducks need to bolster the roster by adding supplemental pieces. Anaheim already has an impressive group of players built mainly from within but it can afford to replace some aging veterans.
Boston playmaker Nathan Horton could be an attractive free agent for Anaheim to seriously pursue. The Ducks are a move or two away from challenging the Western Conference's elite.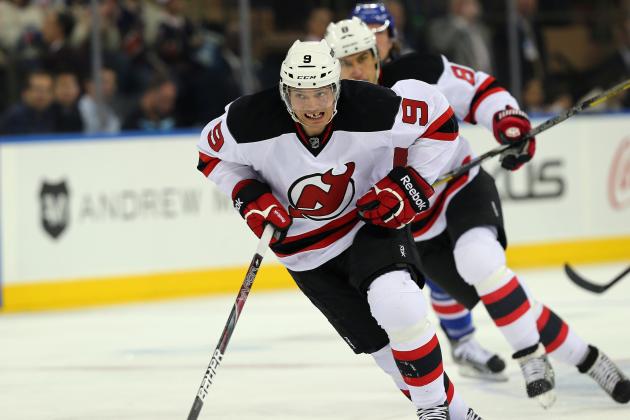 Bruce Bennett/Getty Images

New Jersey ended the regular season in a tailspin, leaving a proud organization on the doorstep of the playoffs. Devils standout Zach Parise departed last summer just as he was entering the prime of his career and the squad struggled to pick up offensive slack throughout the season.
New Jersey needs to concentrate on locking up David Clarkson, an unrestricted free agent who has thrived in a Devils uniform. The team has enough cap space (more than $10 million according to CapGeek.com) to retain his services and make a run at another impact player.
The Devils could look to add Capitals center Mike Ribeiro, who would provide the team with another veteran presence and elite scorer while weakening a conference rival.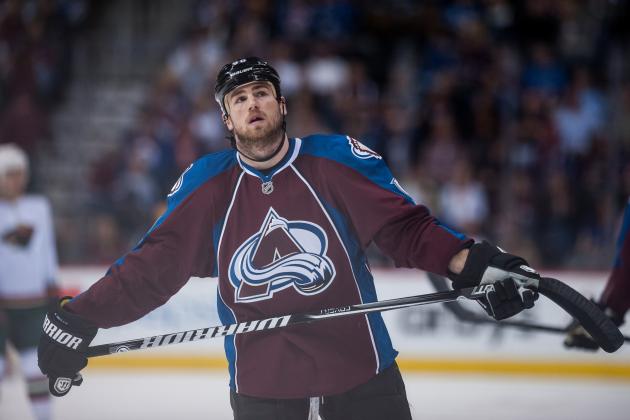 Dustin Bradford/Getty Images

Colorado has dealt with lean years recently but a hungry fanbase is hoping a blast from the past helps result in a culture change. The Avalanche hired Stanley Cup hero Patrick Roy as head coach and already has former franchise cornerstone Joe Sakic stepping into a large role in the front office.
The duo has already drawn comparisons to fellow Denver star John Elway. The Broncos Hall of Fame quarterback has become the face of a new Broncos regime and brought swift changes.
After one season at the helm, Elway signed Peyton Manning, one of the most high-profile free agents to ever hit the market. There isn't a player of that caliber available in the NHL this offseason, but expect the Avalanche to make serious inroads toward signing a star.
Colorado also holds the No. 1 pick in the NHL draft so a swift turnaround could be in the cards for this team.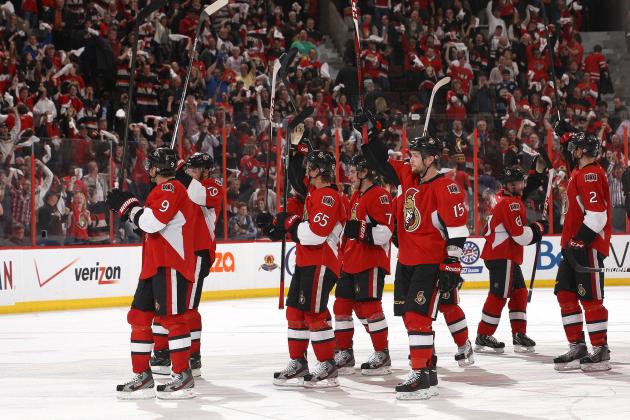 Jana Chytilova/Freestyle Photo/Getty Images

Ottawa is loaded with young talent. The Senators have a plethora of youngsters who could either become franchise building blocks or valuable trade assets.
After watching this team grow up in the playoffs with a five-game series win over Montreal and a well-fought matchup with top-seeded Pittsburgh, the front office should buy in. Ottawa would make significant strides with a veteran star, particularly if it could persuade Jarome Iginla to return to Canada.
The Senators have enough cap room to extend serious offers to multiple free agent talents. Adding a pair of top-level line performers would arguably vault Ottawa into the Eastern Conference's top four teams entering the 2013-14 season.