5 NHL Players Who Have Made the Most of Their Stanley Cup Playoffs Debuts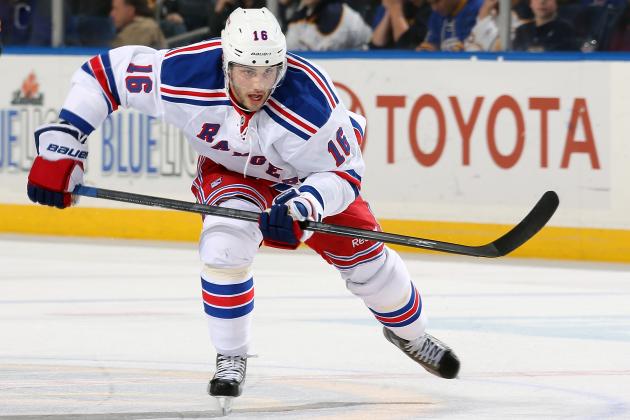 Jen Fuller/Getty Images
After failing to make the playoffs in six full- or part-time seasons with Columbus, Derick Brassard appears to be making up for lost time during the current playoffs with the New York Rangers, with two goals and a whopping eight assists for 10 total points.
As we continue progressing through the NHL's Eastern and Western Conference semifinals, a number of players are making some big names for themselves.

That's especially true for players who are competing in the first playoff action of their NHL careers.

We've broken down each first-round series, as well as how the second-round slate has gone, and have come up with five players (in no particular order) that stand out among their first-time peers.

Granted, there were some players like Chicago's Brandon Saad, who is a finalist for the Calder Trophy as top rookie of the year, who probably should be on this list.

But Saad played in two playoff games last season, making him ineligible for this list.

Ditto for Ottawa's Jakob Silfverberg, who played in two playoff games last season, and Detroit's Gustav Nyquist, who played in four playoff games last season.

Surprisingly, three of the five positions on this list are occupied by teammates from a surprising team helped by the surprising play of the players themselves.

Granted, there are several other players who are playing well in their first postseason action, but up to this point just haven't had quite the playoffs that the five players we have picked here have been having.
Begin Slideshow

»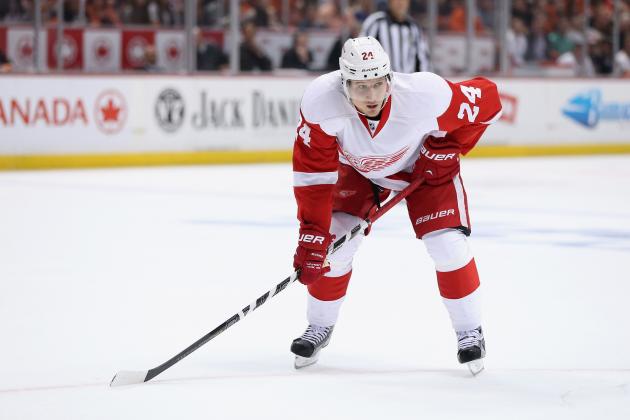 Jeff Gross/Getty Images
Damien Brunner
Detroit center Damien Brunner scored 12 goals, 14 assists and 26 points in 44 regular-season games.

He's picked up in the playoffs where he left off in the regular season with three goals (including one game-winner), three assists and six points in eight games.

He was a key part of the Red Wings' comeback against Anaheim in the opening round.

And even though Detroit is down 1-0 vs. Chicago in the semifinals, look for Brunner to become a significant factor in the remainder of this series.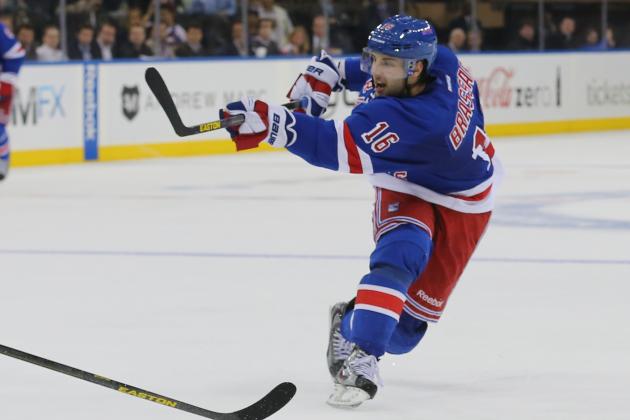 Bruce Bennett/Getty Images
Derick Brassard
Rangers center Derick Brassard never made it to the playoffs during three full-time and three other part-time seasons with the Columbus Blue Jackets.

But since coming to the Rangers this season, he's played a key role and helped bring New York to this point during the playoffs, with two goals, a whopping eight assists and 10 points in eight games thus far.

On the one hand, Brassard's play is a pleasure to watch, as he's making the most of his first ever playoff time.

But on the other hand, it's not really all that surprising, as he scored 12 goals, 17 assists and 29 points in 47 regular-season games for the Rangers and Blue Jackets combined.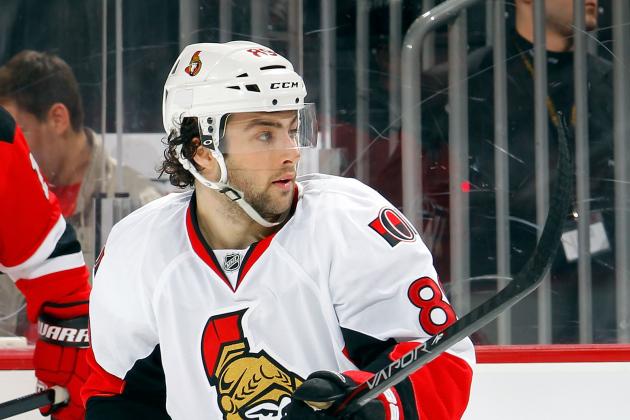 Jim McIsaac/Getty Images
Cory Conacher
Left wing Cory Conacher was a late-season acquisition from Tampa Bay, yet managed to combine his play with both teams for a strong overall performance of 11 goals (including three game-winners), 18 assists and 29 points in 47 regular-season games.

Conacher has been one of several Senators players that have caught fire in the playoffs, with three goals in five games, including one game-winning tally.

What makes those numbers even more interesting is that Conacher has taken only seven shots on goal during the playoffs to date.

That means he's scoring at nearly a 50 percent clip. There's just one word for that: outstanding!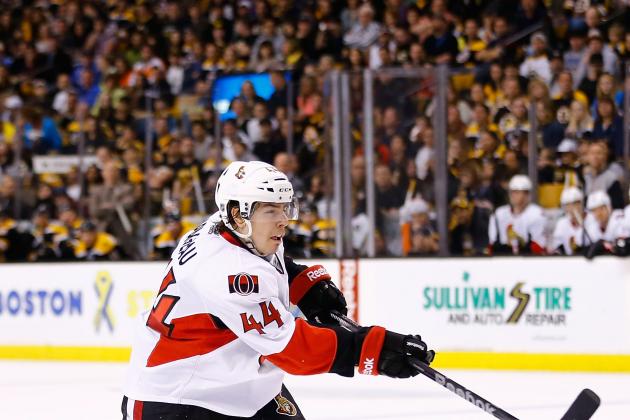 Jared Wickerham/Getty Images
Jean-Gabriel Pagneau
Senators center Jean-Gabriel Pageau has been one of the biggest surprises thus far during the playoffs.

He played in just nine regular-season games for the Senators, scoring two goals (both game-winners) and two assists for four total points on just 14 shots on goal.

But in just six games during the playoffs, Pageau has already exceeded his regular-season total and has definitely taken his game up several notches, scoring three goals (including one game-winner) and two assists for five points on just 13 shots on goal.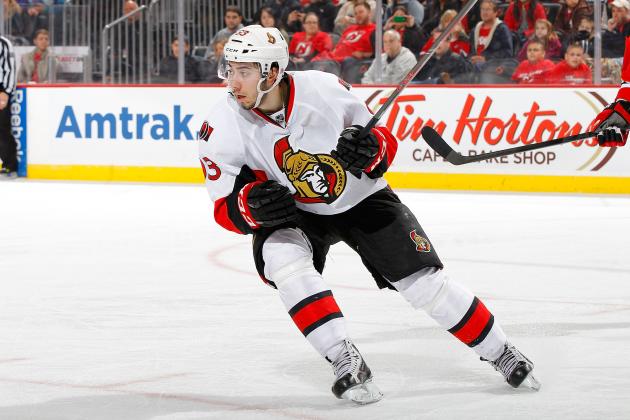 Jim McIsaac/Getty Images
Mika Zibanejad
Senators center Mika Zibanejad has shifted from a shooter to more of a passer during much of the playoffs thus far.

After scoring seven goals, 13 assists and 20 points on 90 shots on goal in 42 games during the regular season, Zibanejad has been dishing out some outstanding passes to teammates during the playoffs.

In six postseason games to date this season, he has three assists and one goal for four points on 16 shots on goal.

He's definitely complementing the line that Pageau leads, but with the added flexibility of passing more if he needs to and spreading the scoring around to his linemates.

Follow me on Twitter @JerryBonkowski