5 Biggest Questions Surrounding the Edmonton Oilers This Offseason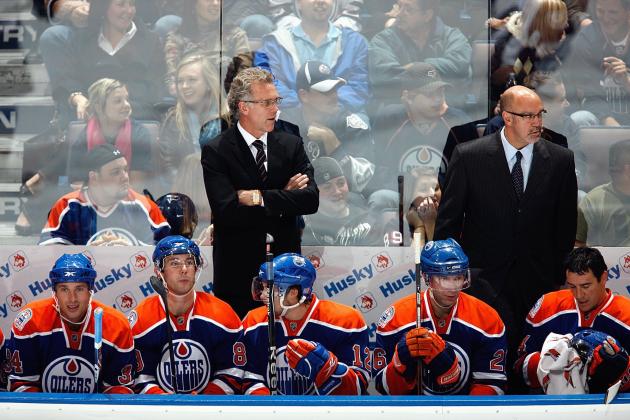 Dale MacMillan/Getty Images

With Craig MacTavish at the helm of the Edmonton Oilers as the team's new general manager, fans can expect quite a bit of change to occur during the 2013 offseason.
MacTavish only had a couple of weeks to evaluate his team in his new role, but he has already said all of the right things through the media.
While change is certain to be made, their are some big questions that must be answered in order for the Edmonton Oilers to finally start yielding results from their long rebuilding process.
Here are the five biggest questions facing the Edmonton Oilers this offseason.
Begin Slideshow

»
The downtown arena debate continues to rage on in Edmonton as Mayor Stephen Mandel and the Edmonton city council decided to delay deliberations on May 8 in order to try and secure the remaining $55 million needed in the $480 million arena.
This has been a long and arduous process for both the City of Edmonton and the Edmonton Oilers hockey team, as the team's future in the city could very well hang in the balance.
While it's yet to be seen where the remaining money will come from, or if it will come at all, this is a question that will hopefully be answered sooner rather than later.
The Oilers play in one of the oldest rinks in the NHL and a new arena in the city's downtown core would help revitalize a stagnant core district within the city, but their has been strong vocal opposition against the amount of taxpayer money going into the arena.
Though the arena wouldn't be finished for a couple of seasons, all parties involved would like to get ground broken sometime this fall.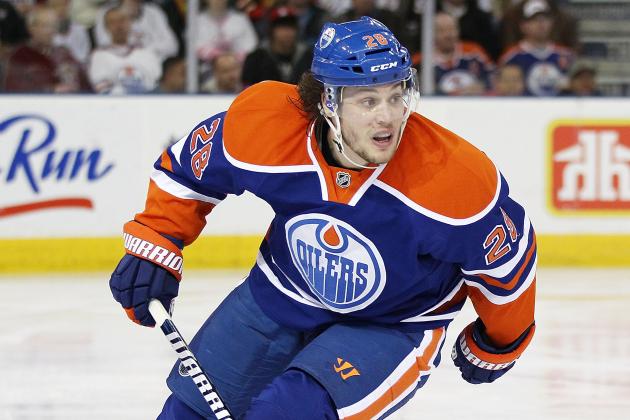 Perry Nelson/Getty Images
Fan favorite Ryan Jones could be on his way out of Edmonton this offseason.
Craig MacTavish let it be known that their could very well be up to eight new members on the Edmonton Oilers heading into the 2013-2014 season, fueling speculation as to who on the current team will remain and who will ultimately depart.
MacTavish has also stated that it will take bold moves to get the team to where he believes it should be.
It is safe to assume that a bold move would mean moving one of the following young stars: Taylor Hall, Jordan Eberle, Ryan-Nugent Hopkins, Sam Gagner or Nail Yakupov.
Hall has emerged as probably the best out of the group and it's unlikely that the speedy left-winger will be dealt. But after Hall, it is anyone's guess who MacTavish could look to move.
Players such as Ryan Jones, Eric Belanger and Theo Peckham, amongst a host of others, are likely on their way out of Oil Country thanks to a lack of production and failure to provide the Oilers with depth and scoring on the team's bottom lines.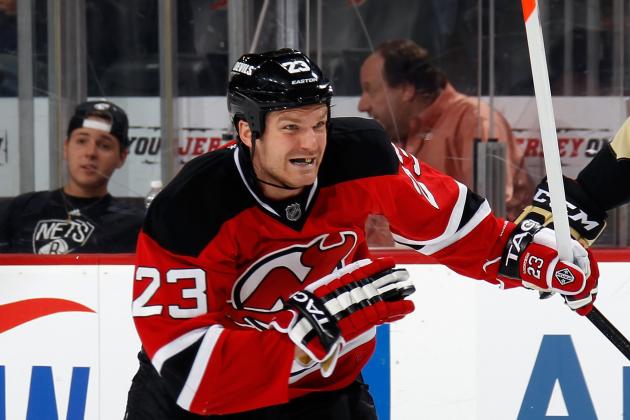 Bruce Bennett/Getty Images
Will the Oilers look to add a gritty forward like David Clarkson in the offseason?
It is clear that the Edmonton Oilers need a change of culture and a more diverse offensive attack. The question that remains is, who will the team target to bring in to help find that right balance?
Names like David Clarkson and Nathan Horton headline the free-agent class this offseason, and both players will certainly get a long look from MacTavish and the Oilers as the team looks to address a lack of size and physicality.
Edmonton will also look to acquire a prominent defenseman (or two if possible) to help reinforce a marginal defensive core from 2012-2013.
Though their is a distinct lack of talented defensemen available through free agency this year, Edmonton is fortunate to have enough movable assets to help fill the void.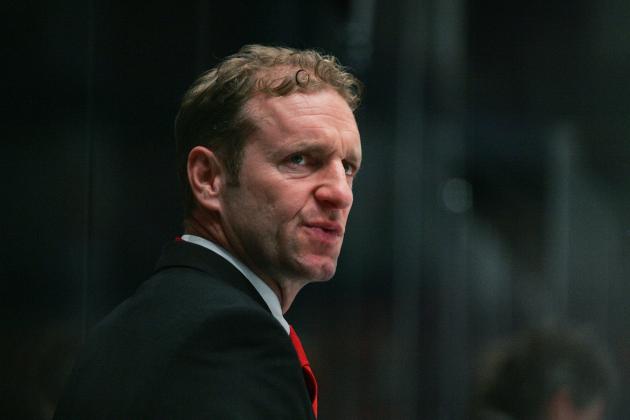 Harry How/Getty Images
Ralph Krueger's Oilers didn't have the season anyone would have hoped for in 2013.
Ralph Krueger was a relatively unheralded choice as the Edmonton Oilers head coach after Tom Renney was released from the team, and after another lackluster season, questions will be surrounding his future with the club.
While it is unfair to judge a coach after one shortened season, Edmonton had high aspirations heading into 2013 and ultimately underperformed all season.
There are plenty of noteworthy names currently looking for work behind an NHL bench, and men like Lindy Ruff, Marc Crawford and potentially Alain Vigneault (if he is let go from Vancouver) could be interesting candidates should Edmonton look to make a move with their coach.
At times it appeared that Krueger wasn't engaged with his squad enough, and perhaps a new voice is needed to help the young stars on the Oilers take the next step into superstardom.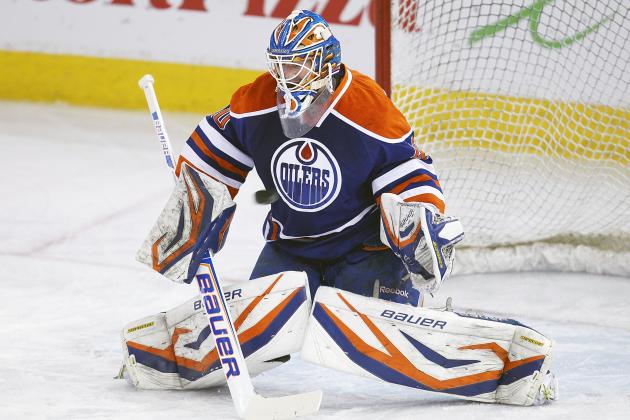 Perry Nelson/Getty Images
Are the Oilers confident that Devan Dubnyk is the answer?
Devan Dubnyk has taken pretty significant strides in his quest to cement himself as a legitimate No. 1 goaltender in the NHL, but the Oilers will need to take a long hard look in the offseason and decide whether they look to pursue a new option or roll with Dubnyk.
The Oilers will need to find a backup goaltender anyways with Nikolai Khabibulin's contract expiring at the end of this season, so the question really should be whether or not the Oilers bring in a backup or a potential starter to compete for the No.1 position.
There aren't a lot of options through free agency this season, but one name stands out as a potential option for the Oilers should they look to make a change.
Mike Smith, 31, would represent a significant upgrade in net over Dubnyk and is a free agent entering the offseason.
The Oilers could look to extend an offer to the free agent, relegating Dubnyk to a backup position.
Smith's current play in the IIHF has been rock solid for Team Canada, while at times Dubnyk has looked shaky, furthering the conversation of whether or not the latter is indeed the netminder of the future for Edmonton.