5 Factors That Help Make Jimmie Johnson the Best in NASCAR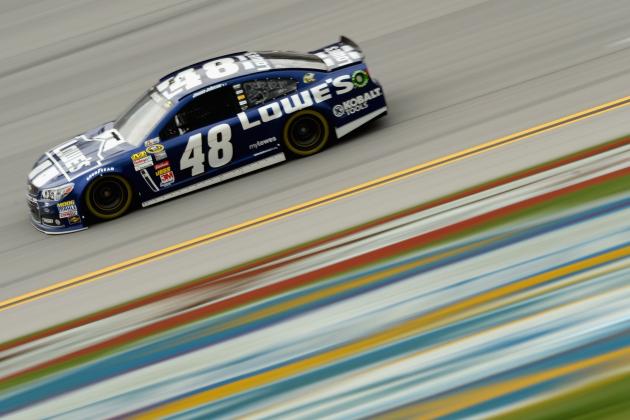 Patrick Smith/Getty Images
The familiar 48 car driven by Jimmie Johnson
Jimmie Johnson is the best driver in NASCAR today. There really is no debate. He has won five Sprint Cup Championships, two Daytona 500s (including this year), four Brickyard 400s and 62 races since he started in 2002. He has had at least two wins in every season—including this one—which is only nine races old.
Begin Slideshow

»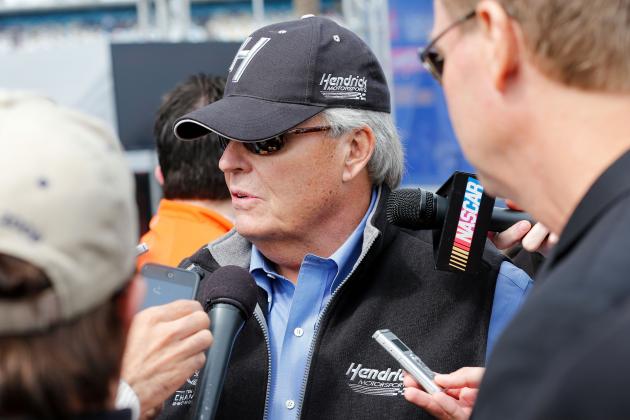 Sam Greenwood/Getty Images
48 team owner Rick Hendrick
It cannot not be overstated as to how much being in the right organization means in any sport, but especially NASCAR. You can't win the Daytona 500 in a dump truck.
Hendrick has won championships with Jeff Gordon (4), Terry Labonte (1) and Johnson (5). Darrell Waltrip, Geoff Bodine, Gordon (3) and Johnson (2) have won Daytona 500s in Hendrick cars. Hendrick's cars are almost always near the front of the pack.
If you want to win races in Sprint Cup, there is no better owner to drive for.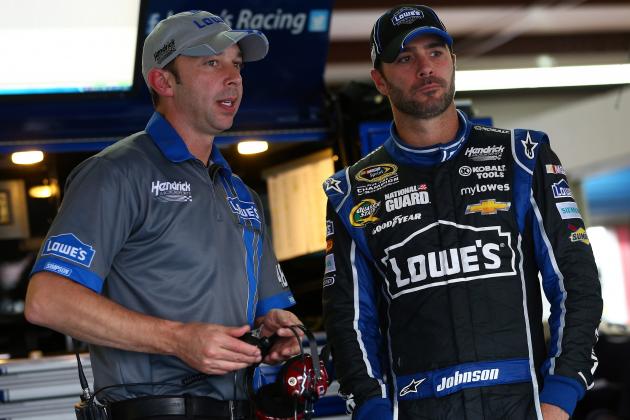 Tom Pennington/Getty Images
Chad Knaus and Johnson talking shop.
Chad Knaus and Jimmie Johnson have one of those relationships where they are both always on the same page. Jeff Gordon and Ray Evernham had that. Luckily for Johnson, Knaus is content with being his crew chief.
Evernham wanted bigger and better things. He and Gordon have never been as good apart as they were together. Maybe Knaus realizes that is a probability, so he has stayed with Johnson.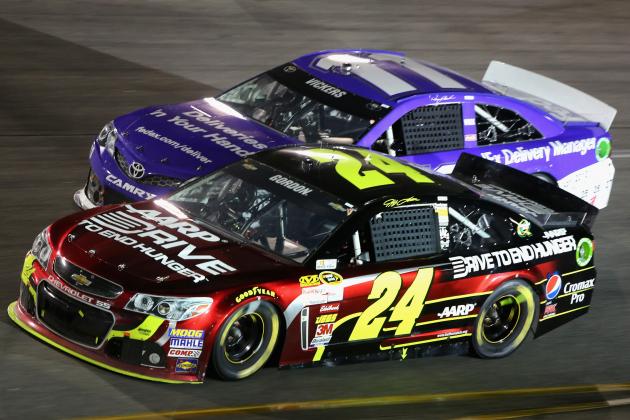 Jerry Markland/Getty Images
Jeff Gordon was the main giuy in the Hendrick stable prior to Johnson
If you are going to have a mentor/half-owner of your team, Jeff Gordon is a great one to have. If you want a driver to learn from and emulate, you can hardly do better than the four-time Sprint Cup champion. It really helps when that driver has incentive to help you because he owns half the team.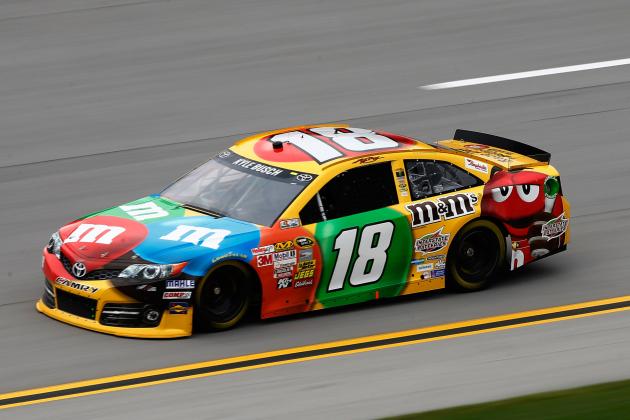 Jared Wickerham/Getty Images
Kyle Busch is poised to take over after Johnson.
It is a good thing to have a rival. You need someone to give you competition to keep you motivated and focused. Kyle Busch is that for Jimmie Johnson. If not for Johnson, Busch would be the top dog in the Sprint Cup Series. Both are extremely talented and will be rivals for a long time to come.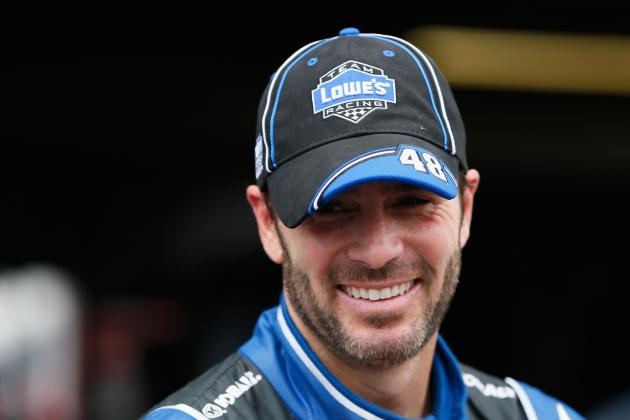 Kevin C. Cox/Getty Images
Johnson is on top of his game in 2013.
It cannot be disputed that Jimmie Johnson has what it takes to be the best. He does not do it alone, but he has that special something that champions have.
He has won five championships in a row. Jeff Gordon, Dale Earnhardt Jr, Kasey Kahne, Mark Martin, Kyle Busch, Terry Labonte and others have all drove Hendrick cars with great crew chiefs, but did not win as much as Johnson has—and undoubtedly will continue to do.
To minimize Johnson's accomplishments because he has been surrounded by greatness all around him is not fair. He is the one who, at the end of the day, has to put the car in Victory Lane. He does a better job of it than anyone else.