5 NHL Stars Who Will Likely Be on the Move with a Poor Postseason Performance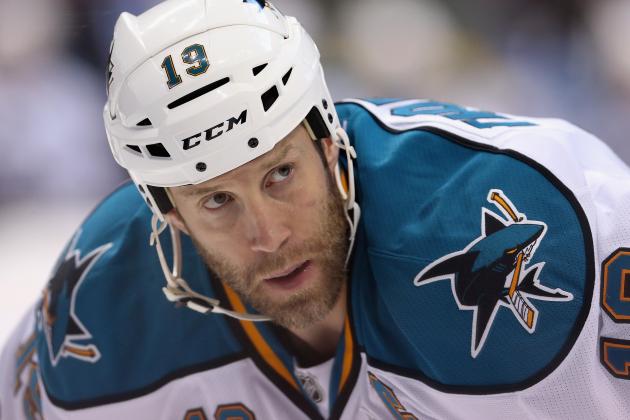 Ronald Martinez/Getty Images

With the 2013 NHL playoffs underway, the pressure around the league has certainly ratcheted up a notch—it's during the games that players don't get paid for where they actually earn their money. Some are just better at earning their keep than others.
One or two poor playoff performances might be permissible, depending on the size of the team's "championship window." However, some squads and players are just running out of time.
There are a handful of players in the postseason right now that just can't afford to put up forgettable performances for various reasons. Some guys have had question marks by their names for a while, while others were brought to their team on a tryout basis.
It takes a special kind of team to bring a player back after vanishing during a playoff series when they were brought in to make a difference during the postseason, after all.
Begin Slideshow

»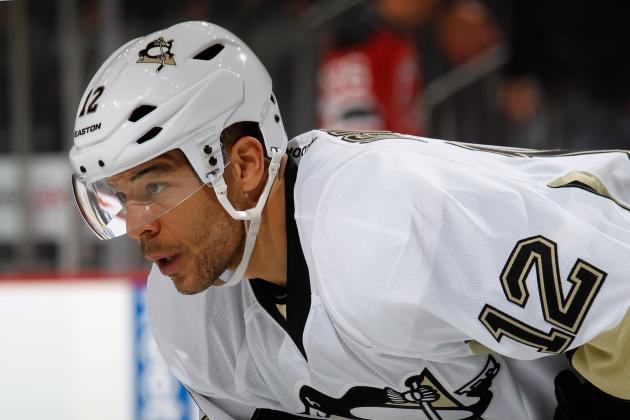 Bruce Bennett/Getty Images

Calgary Flames fans can forget about reuniting with their longtime captain Jarome Iginla after the postseason ends. While he went to the Pittsburgh Penguins to win a Stanley Cup, it appears that he has no intentions of returning to Calgary, as he recently managed to sell his home for $3.9 million (per cbc.ca).
While Iggy might not be back in a Flames jersey, he might not be back with the Penguins either.
Pittsburgh is looking for some big things out of the 35-year-old. They didn't go out and get him at the trade deadline for nothing. While Iginla doesn't have a history of disappearing in the playoffs, the Pens might not be able to afford to keep him on board regardless of performance.
They don't have many tough choices to make during the offseason this year, but Evgeni Malkin becomes a free agent after the 2014 season. Retaining one of the best players in the league will take precedent over bringing Iginla back.
That choice would be made all the easier if he manages to put up nothing but goose eggs in the postseason.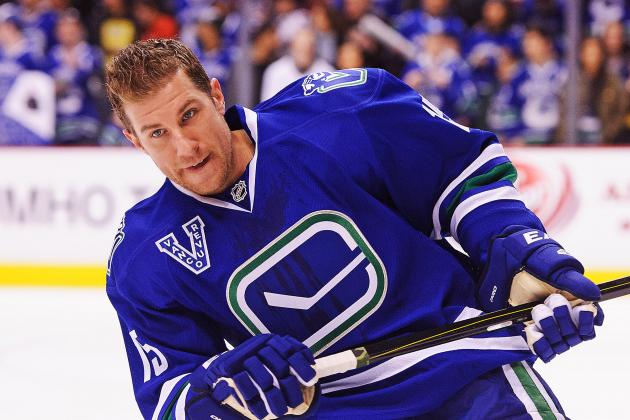 Derek Leung/Getty Images

What are the Vancouver Canucks willing to pay for an insurance policy for Ryan Kesler, and would they still be willing to pay it if said insurance policy went dry during the postseason?
Derek Roy could play himself into a spot on Vancouver's roster permanently. He is currently making $4 million, and if he doesn't go looking for a raise and the Canucks manage to deal one of their netminders during the offseason, the talented pivot could be back in the fold.
Kesler has wrestled with injuries all season long, and Vancouver just isn't the same team without him around. While Roy doesn't have the same presence on the power play as Kesler, he can at least step in and provide coverage as a sound No. 2 center.
Great teams are built down the middle of the ice anyway. The San Jose Sharks are having a lot of success with Joe Pavelski on the third line, the Pittsburgh Penguins won a Stanley Cup with three outstanding centers and the Detroit Red Wings have always been strong down the middle.
The Canucks could take that road as well, but only if Roy proves that he can bring it during the postseason. Management in Vancouver is likely fed up with magicians vanishing when it matters the most, so it's up to Roy to make himself a solution and not a problem for a team that has few of the former and plenty of the latter.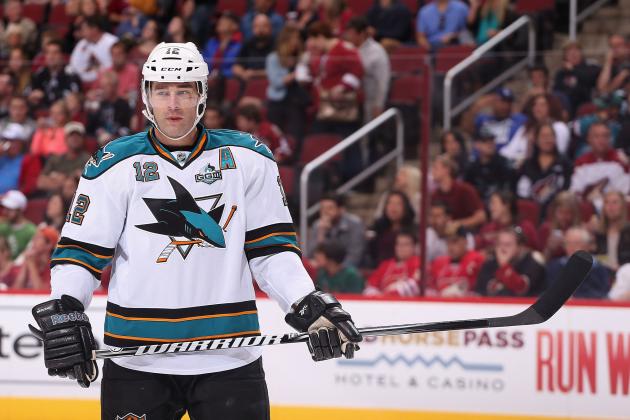 Christian Petersen/Getty Images

Big changes could be on the horizon for the San Jose Sharks if they fail to make any noise in the playoffs in 2013. This is a team that has been selected as Cup favorites time and time again since the 2005 lockout and currently has the second-longest consecutive playoff appearance streak with nine.
The result has not been pleasing, as the Sharks have yet to win the Western Conference, much less the Stanley Cup.
Patrick Marleau has been there through it all and his $7 million contract is up after the 2014 season. If the longtime Shark fails to deliver any sort of postseason hardware again, then San Jose could look to kick-start an identity shift by trading Marleau.
The speedy skater could fetch quite the return on the market if the Sharks shopped him over the summer, at the draft and heading up to the deadline. He's a good hockey player, but one could argue that this team has never managed to get much done in the postseason under his watch.
Sometimes moving a centerpiece is what it takes to get a team rolling. The Columbus Blue Jackets and New York Rangers are prime examples of this, and both teams received solid returns for their top players because they traded them while there was still some time left on their deals.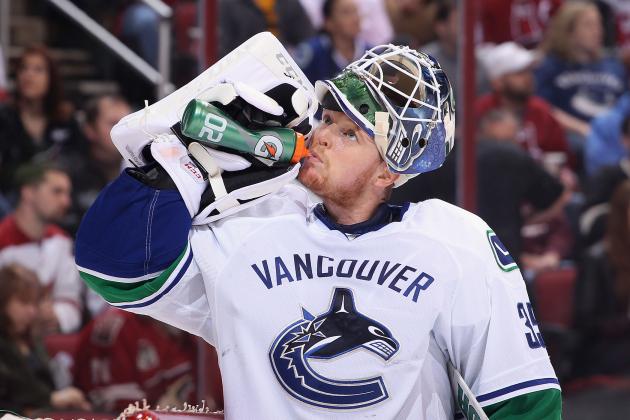 Christian Petersen/Getty Images

Cory Schneider is and continues to be the goaltender of the future for the Vancouver Canucks. No one is disputing that and no one can or should dispute that.
That isn't the reason that a bad postseason showing by Schneider could get him moved—Roberto Luongo and his massive, apparently un-tradeable contract is.
The Vancouver Canucks have tried for the better part of a year to move Luongo and his deal that runs until 2022 but to no avail. The salary-cap ceiling is coming down next season, and the 'Nucks just don't appear to have room for both netminders from a monetary standpoint.
Mostly because tying up just shy of $10 million on two goaltenders is silly.
If Luongo can't be traded, that really only leaves one option for Vancouver.
A strong postseason by Luongo or a poor showing by Schneider might be the only two things capable of injecting a little more patience into Vancouver's faithful fanbase. A bad showing by the goaltender of the future might make trading him at least sell-able to the public.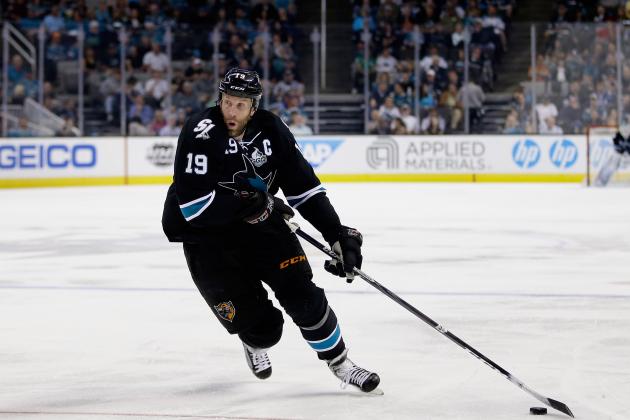 Ezra Shaw/Getty Images

If the San Jose Sharks decided to move ahead with a rebuild of sorts by trading Joe Thronton, odds are they'd get a lot more back for him than they gave up in the first place.
The 33-year-old still has plenty of gas left in the tank and while his days of 90-plus points are behind him, this is still a rangy center that can put up 70 points a season. Guys like that don't come on the market too often, and if the Sharks were even remotely interested in dealing him, they'd be wise to do it before he becomes a rental.
His contract is up at the end of the 2014 season—like Patrick Marleau—and if this core group of guys fails to deliver yet again, then some big shakeups could be coming down the pipe for San Jose.
Thornton has never deserved his reputation as a guy that isn't as good in the playoffs as he is in the regular season, but he hasn't exactly performed yeoman's work in the postseason either. Another weak showing by this group of players and enough will be enough in San Jose, where the Sharks are now the only team in California without a Stanley Cup banner.