Ranking the 12 Most Unheralded Stars in the NHL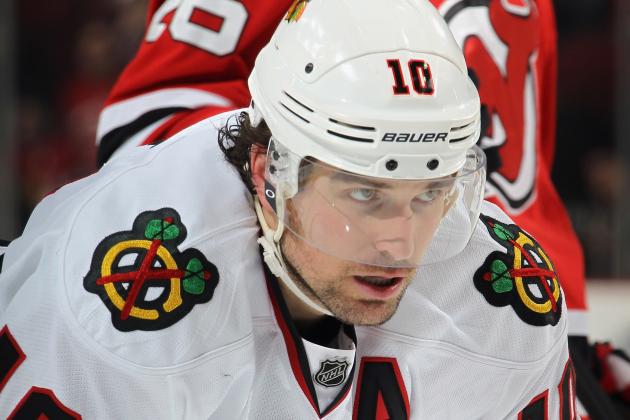 Bruce Bennett/Getty Images

Only by watching an NHL team on a nightly basis do you uncover the gems—the unglorified guys who could be stars, but for whatever reason shine a little less bright than players like Alex Ovechkin or Sidney Crosby.
It isn't their lack of talent. No, they have plenty of that. There's just an unidentifiable factor that gives some players the destiny of underrated star.
You might not tune in to a particular game to watch them, but once they hit the ice you know they're there.
You might not know their number offhand, but they jump out at you on particular shifts, showing off their top-end skills and talent. They are they unheralded stars of the NHL.
Like all lists, this is purely subjective. Share your favorite underrated players in the comments below. Let us all know why he's great, and what we're missing out on.
Begin Slideshow

»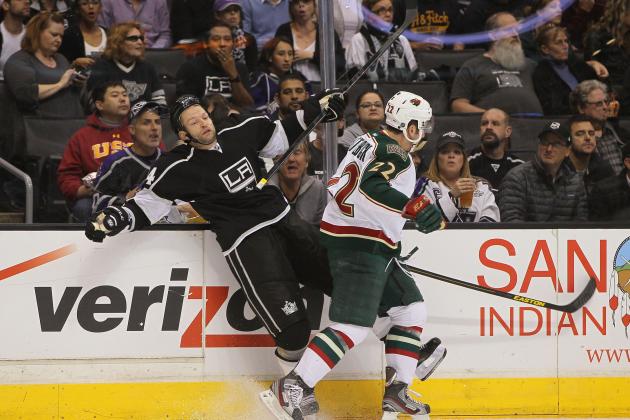 Victor Decolongon/Getty Images

Cal Clutterbuck is a body checking robot. If it moves and is wearing the wrong colors, he hits it.
The outstanding thing about Clutterbuck—aside from his occasional super villain mustache/combover combo—is that he hits hard and clean. In a league where all the attention goes to blindside headshots.
The only time he's ever had his name attached to a conversation about suspensions was when Taylor "kinda' dirty" Hall hit him with a knee-on-knee check. Not the other way around.
Fans of the Minnesota Wild love him, even if you don't because he just flattened your team's second-line winger. Again.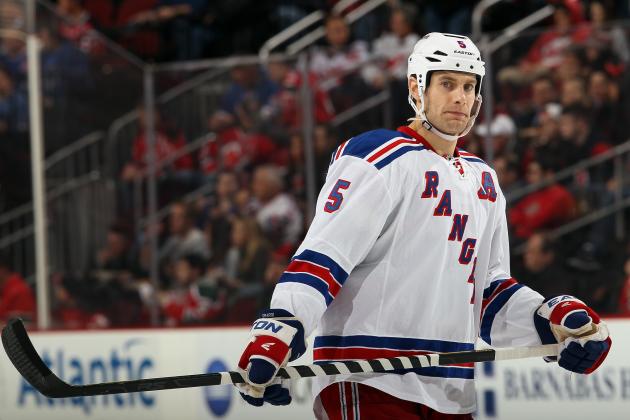 Elsa/Getty Images

Is there a better defensive defenseman in the NHL than Dan Girardi?
Maybe, but the New York Rangers loved Girard's win at all costs, always put your body on the line play-style so much that they made it their mission statement. He valiantly attempts to block any shot that comes his way, is very good with his stick and isn't afraid to engage in the rough stuff.
Girardi isn't one dimensional by any means, as he generally flirts with 30 points over an 82-game season.
No flash and all results.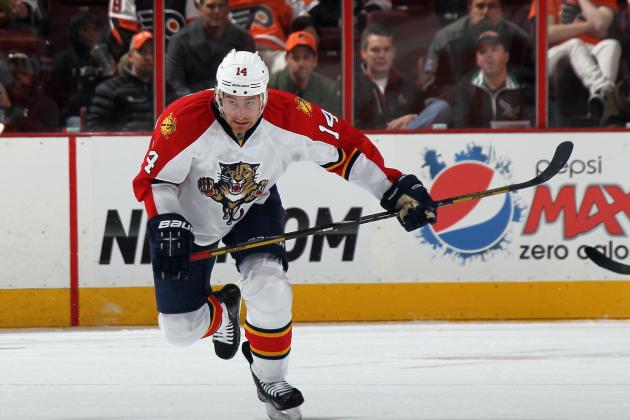 Bruce Bennett/Getty Images

NHL fans who don't subscribe to any Center Ice or Gamecenter-esque packages might get to see the Florida Panthers once or twice a year. They are a small-market team (news to no one), so the best players don't get a whole lot of attention.
If Tomas Fleischmann played in Toronto or Boston would he be the face of the league? By no means, but more fans would know that he is very good and an exciting player to watch.
He sports 28 points through 40 games this season on a banged up and AHL-worthy Panthers squad, and while Fleischmann won't ever win a Selke, he is a blast to watch on the power play.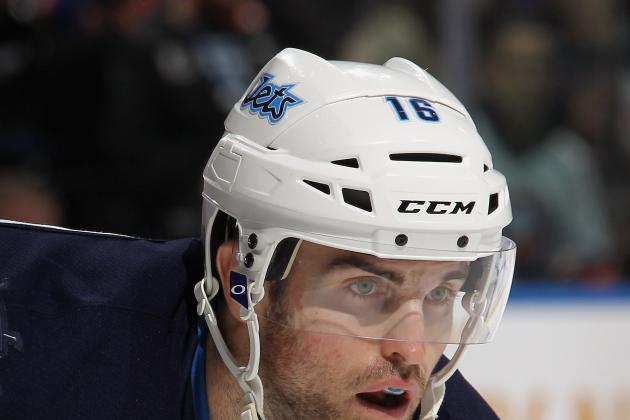 Bruce Bennett/Getty Images

The time of Andrew Ladd being underrated may be drawing to a close. If he had played out his career in Atlanta with the Thrashers, Ladd would have toiled as an underrated star for years. Instead, he is now the talented young captain on the reinvigorated Winnipeg Jets.
Not exactly a recipe for living life in the shadows while also playing outstanding puck.
The former first-round selection and two-time Stanley Cup champion is hanging on as an unheralded star, but another season or two like his 2013 campaign and Ladd will be lopped off the list for good.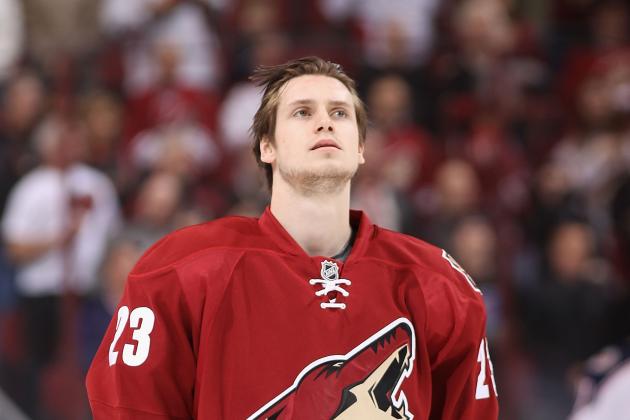 Christian Petersen/Getty Images

Keith Yandle may grab all the headlines as the Phoenix Coyotes top defenseman and rising young star, but he could eventually be surpassed by Oliver Ekman-Larsson in every way. One of the greatest hockey minds of all time in Scotty Bowman sees Norris Trophy written all over the kid.
Endorsements don't get much better than that, folks.
Successful teams are always one or two deep when it comes to ace puck movers on the blue line. While the future of the 'Yotes may be bleak off the ice, things are coming together nicely on it.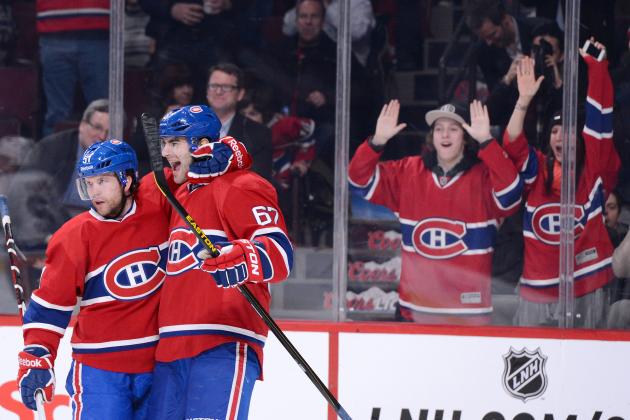 Richard Wolowicz/Getty Images

First making national headlines as the victim of Zdeno Chara's vertebrate-displacing hit in 2011, Max Pacioretty now garners attention for his awesome offensive skills on the ice.
One of the best young wingers in the game, he may receive plenty of attention in Canada but isn't a household name like he should be in the United States. Fans of Northeast Division teams like the Buffalo Sabres are plenty aware of the skill Pacioretty brings to the ice while viewers on the West Coast may not be as aware.
Should the Anaheim Ducks meet the Montreal Canadiens in the Stanley Cup Final (not a prediction) they'll be made aware soon enough.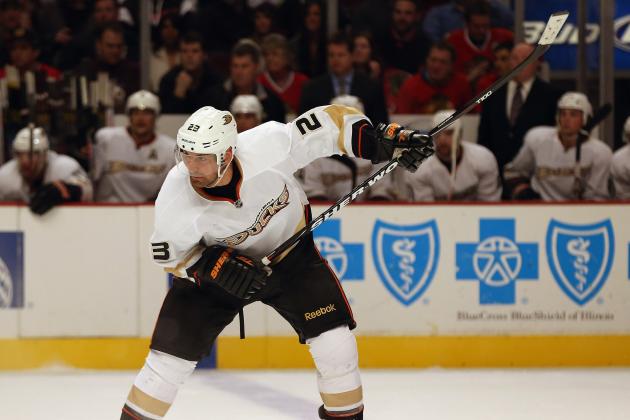 Jonathan Daniel/Getty Images

Francois Beauchemin is a Norris-quality defenseman who plays in the hockey hotbed of Anaheim, Calif. Ducks fans (along with L.A. Kings fans and San Jose fans) show incredible amounts of support for their local teams, but it takes a pretty special player to break through mainstream media's "East Coast bias."
Perhaps that's exactly how Beauchemin likes it, however, as he's having arguably his best season yet as an NHLer in 2013.
His play at both ends of the ice has been superb, and he's the motor that drives the attack in Anaheim.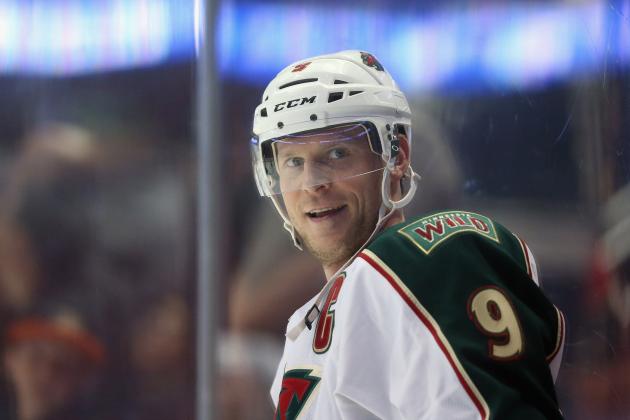 Jeff Gross/Getty Images

Any of the final five players could be the poster boy for unheralded players, but Mikko Koivu has been fulfilling the role longer than any of the other guys who were selected.
When the Minnesota Wild selected Koivu with the sixth overall selection in 2001, they may not have known that they were adding the face of their young franchise and the center around which they'd build for the next decade.
Yet that's exactly what they got.
While Minnesota is considered the "State of Hockey," the quiet Finn has managed to play most of his career outside of the spotlight despite posting nearly 400 points across 528 games played.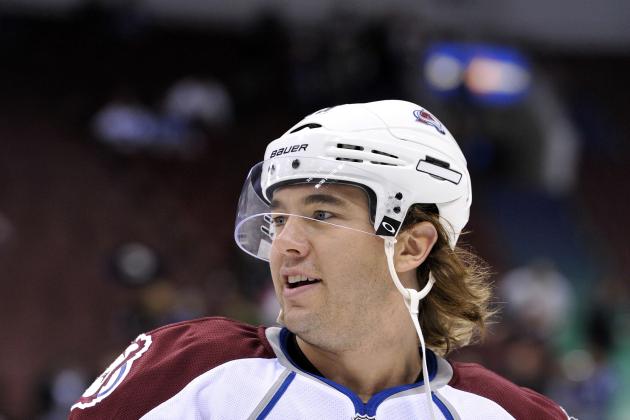 Rich Lam/Getty Images

Do you know how many points PA Parenteau has currently, off the top of your head?
If you do know, there could be only two possible explanations. Either you're a Colorado Avalanche fan or you own Parenteau in a fantasy league.
He has 38 points and is the scoring leader on a team that includes the likes of Matt Duchene, Gabriel Landeskog and Ryan O'Reilly. While it took a while for the former 264th(!) overall draft pick to finally crack the NHL, he now has broken the 50-point barrier twice and would have again in 2013 had the lockout not ruined everything for everyone.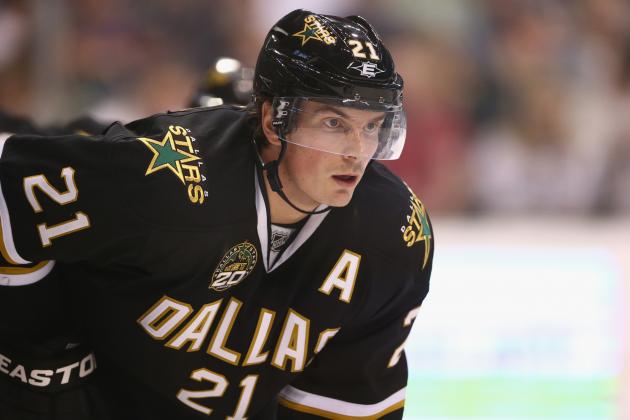 Ronald Martinez/Getty Images

Since the 2008-09 season, Loui Eriksson has posted at least 60 points, breaking the 70-point barrier in each of his last three seasons. That is comparable to a guy like Corey Perry (not counting the mutant finish that Perry had in 2010-11, which gave him almost 100).
While Eriksson is clearly on the same tier of talent as players like Perry, he receives nowhere near the same amount of publicity and coverage. Playing hockey in the heart of Texas could be part of the reasoning, but that's no excuse for hockey fans to miss out on one of the better players in the NHL.
Not underrated players. Better players, period.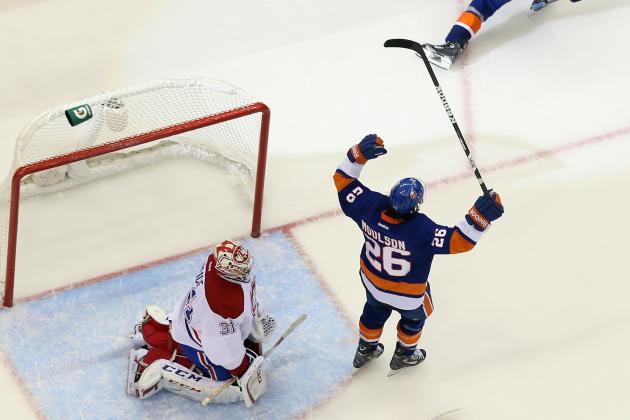 Bruce Bennett/Getty Images

Playing in the shadows is nothing new to Matt Moulson. After all, he was a member of the Quill and Dagger when he was attending Cornell University. He was also drafted higher as a lacrosse player (fourth round) than he was as a hockey player (263rd overall).
Not exactly the usual road taken to the NHL by guys like teammate John Tavares. And perhaps Moulson's route to the NHL is why fans tend to forget that he's been one of the most consistent goal scorers in the league over the last four years.
He's posted three straight 30-goal seasons and would be close to putting up another one in 2013 if the full 82-game schedule had been played.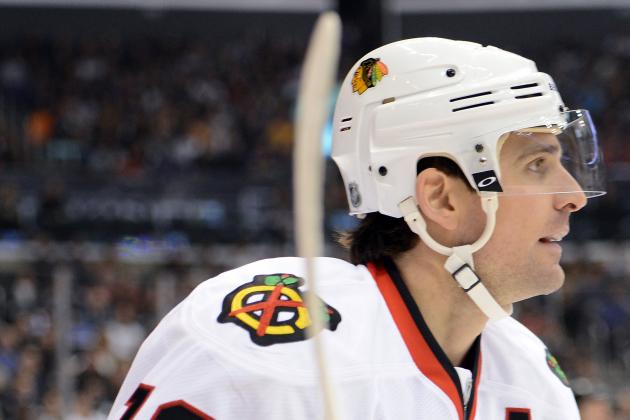 Harry How/Getty Images

You'd be very hard pressed to find a casual hockey fan who turns on a Chicago Blackhawks national broadcast thinking "I've really got to keep an eye out for that Patrick Sharp guy... I hear he's awesome."
Those thoughts are most likely reserved for Patrick Kane, Jonathan Toews, Duncan Keith and maybe even Corey Crawford/Ray Emery at this point. No one is thinking about Sharp. That's what happens when you play on one of the more loaded teams in the NHL.
Still, Sharp is one of the most important players for the 'Hawks. He does a little bit of everything, and he does it very well. He's a quietly consistent 70-point player (much like Loui Eriksson) on a team that has been a legitimate Stanley Cup contender for several seasons running now.