Ranking the Top 10 NHL Prospects at the NCAA Hockey Regionals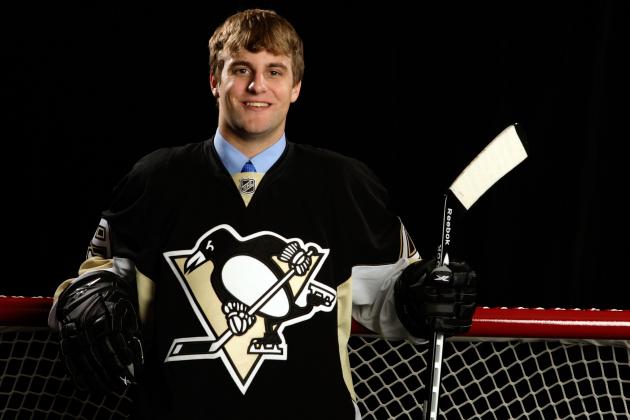 Jamie Squire/Getty Images

There were a total of 90 rostered players who have been drafted by an
NHL
team on one of the 16 teams playing in this past weekend's NCAA Men's Hockey regional action. Precisely one-sixth of those NHL draftees are bound for the Frozen Four at Pittsburgh's Consol Energy Center a week from Thursday.
Quinnipiac, St. Cloud State, UMass-Lowell and Yale each garnered a passport to the Penguins' domain with the jutting help of at least one player currently filed under an NHL prospects scroll. One player bound for the national semifinals remains a farmhand for the host professional franchise while two more were Pittsburgh property until they were
involved in a noteworthy deal
shortly prior to the regionals.
For the moment, though, these aspirants are among those successfully multi-tasking between making an impression on their hopeful employers and boosting their schools to new positions on the Division I hockey landscape. In addition, one need not forget those who stand out as members of a regional runner-up who, by their individual effort, deserved a better fate.
With the Frozen Four "bye week" barely underway and a little time to slow down and pick up the ice chips, here is a recap of the NCAA tournament's 10 best first- and second-round performances by NHL draft choices.
Unless otherwise indicated, all statistics and player information for this report were found via collegehockeystats.net
Begin Slideshow

»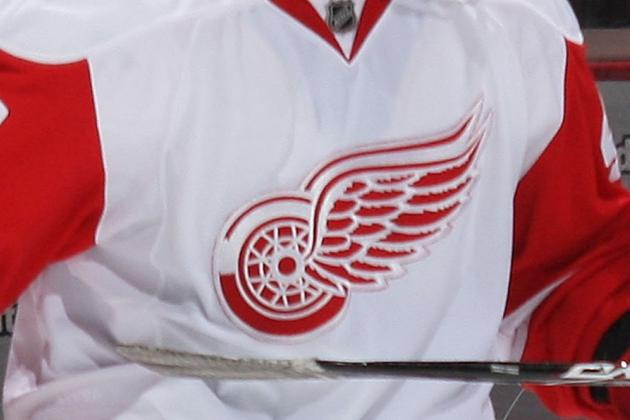 Bruce Bennett/Getty Images

Granted, the Huskies did allow a pair of special teams goals over the weekend, both of which defenseman Nick Jensen was partially liable for. He was on the ice for Notre Dame's shorthanded tally on Saturday and in the penalty box for Miami's power-play conversion on Sunday.
But both goals, particularly the Irish goal that came after St. Cloud had already lit the lamp four times, were altogether meaningless. Furthermore, the top-unit junior blueliner was as impeccable as any of his colleagues at even strength, for which Jensen was rewarded with a cumulative plus-three rating.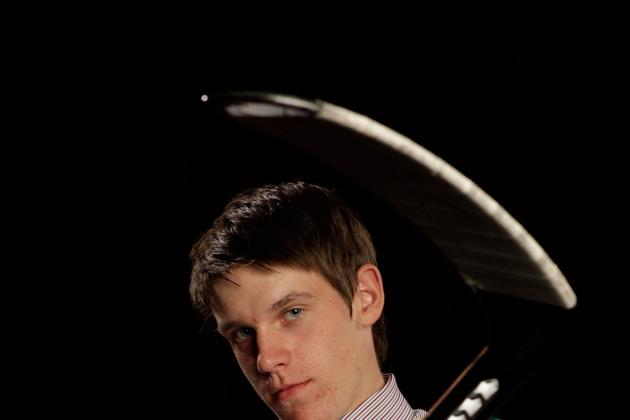 Jamie Squire/Getty Images

The comeback was for naught, but Erik Haula's valiance came into clear view as he set up each part of the Gophers' two-goal, third-period rally against Yale. The junior playmaker's first helper of the day made him only the seventh Division I player to reach the 50-point plateau in the 2012-13 season.

With the addition his second setup, which he spooned out of a corner to Zach Budish in a crowd on the porch of the Yale cage, he finished his campaign with a nightly average of 1.38 points, trailing only Johnny Gaudreau of Boston College.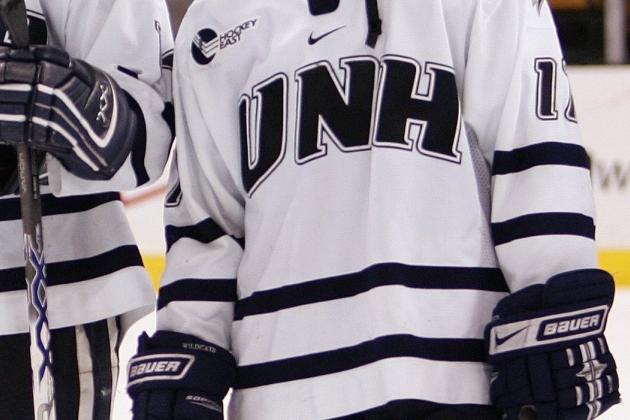 Elsa/Getty Images

On the first day of the Northeast Regional, Eric Knodel played a part in fellow point patrolman Trevor van Riemsdyk's power-play conversion at 14:34 of the second period. That goal stood as New Hampshire's second equalizer of the day and the first of four unanswered tallies en route to a come-from-behind 5-2 pasting of the Denver Pioneers.

With no more trouble from the Denver offense as he did his day job on the home front, Knodel was also able to preserve a plus-one rating on the night.

In the 2-0 loss to Lowell on Saturday, Knodel retained an even rating and tied John Henrion for the team lead with four registered stabs at the otherworldly Hellebuyck.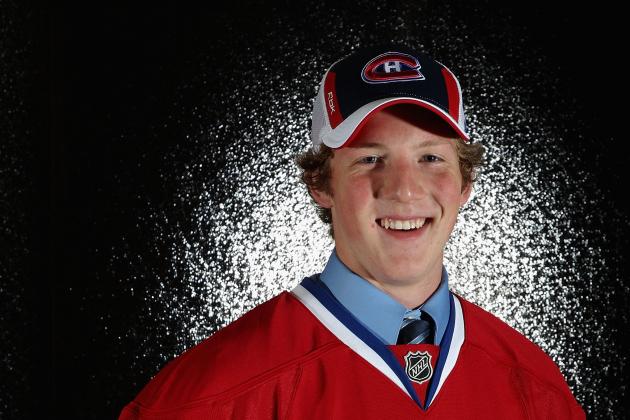 Andre Ringuette/Getty Images

Even as his collegiate career came to an end at the hands of the surprisingly surging Yale Bulldogs, Danny Kristo stood out with his efficiency. He was one of only eight North Dakota skaters to finish Saturday's outing with an even plus/minus rating.

The day prior, he accrued a plus-two rating amidst a 2-1 victory over Niagara. He was on the ice for the equalizer at the 1:56 mark of the third period and then buried the go-ahead strike himself a mere 57 seconds later as one of his seven shots on goal.

Going 1-of-7 in the shooting gallery might not sound particularly impressive by Kristo's standards, at least not until you are reminded that he was testing Carsen Chubak, one of his fellow Hobey Baker finalists.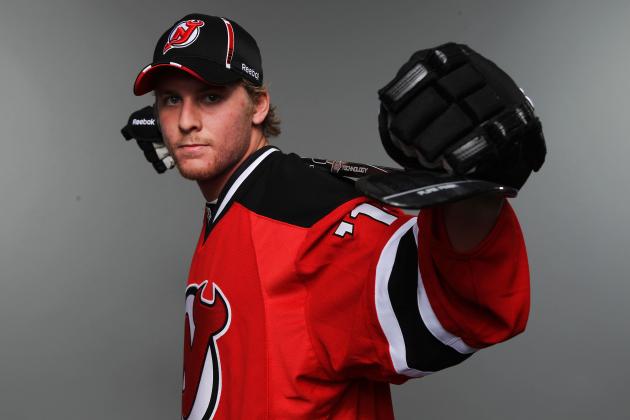 Nick Laham/Getty Images

The only RedHawk to notch a point in each of his team's tournament games, Blake Coleman accrued a plus-three rating on Saturday, owing in part to his assists on back-to-back goals in the third period. Those two tallies granted Miami a timely double-dose of breathing room as they went into boa constrictor mode on Minnesota State, pacing themselves to a 4-0 shutout.
Coleman's power-play conversion in Sunday's losing effort was the only thing that kept St. Cloud State from blanking the RedHawks. The team briefly had life when he cut a 2-0 deficit in half at 7:50 of the second period, although he was on the ice when the opposing Huskies renewed their two-goal lead less than two-and-a-half minutes later.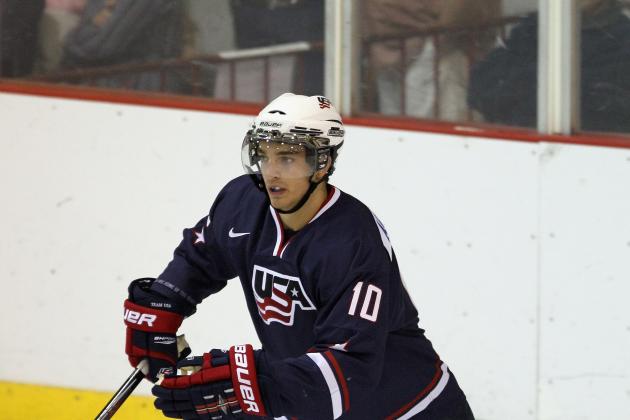 Bruce Bennett/Getty Images

Within days of having his rights traded as part of the Jarome Iginla deal, Kenny Agostino made headlines in his own right at the West Regional in Grand Rapids, Mich.

Agostino had a hand in bookending the scoring of the first game and in the regional as a whole. One Friday, he delivered the first of two unanswered goals for an initial 2-0 lead over the favored Minnesota Gophers and then made a beautiful diagonal feed to Jesse Root for the overtime winner.

After the Bulldogs broke away in the third period of Saturday's regional final, Agostino inserted an empty netter to finalize Saturday's 4-1 victory over North Dakota.
Penguins' draftee Scott Wilson earned the right to play for a title in the home of his hopeful future employer by notching three important points at the Northeast Regional. He assisted on Christian Folin's goal that stood as the game-clincher against Wisconsin and had a hand in each goal of the second-round bout with New Hampshire.

With a scoreless tie still at hand in the final minute of the middle frame, Wilson deposited what can be considered a psychological back-breaker by putting the Riverhawks up, 1-0, with only 30 seconds left until intermission. That advantage held up until there was 6:02 to spare in regulation, at which point Adam Chapie converted his setup for a dose of insurance that proved to finalize the 2-0 upshot.
The other new Flames farmhand
acquired in the Iginla swap
, Ben Hanowski pushed off his transition from the collegiate to professional ranks by at least two weeks with his forceful role in the Huskies' Midwest Regional victory.
His contributions varied from tangible tone-setters to intangible daggers. He started the regional with the opening goal of Saturday afternoon's tilt with Notre Dame, then collaborated with Nick Jensen to set up Joey Benik on the second strike, which proved the decider in a 5-1 final.
In the fifth minute of Sunday's third period, with SCSU safeguarding a 3-1 lead over Miami, Hanowski hindered the opposition's comeback effort by drawing a holding penalty on Coleman. The Huskies proceeded to land two power-play shots on three attempts and melt two valuable minutes off the clock en route to a 4-1 victory.
Connor Hellebuyck allowed all of one goal on a combined 60 shots faced as his RiverHawks took the Northeast Regional with a 6-1 romp of Wisconsin and 2-0 shutout of New Hampshire.

The impeccable 28-save effort against UNH elevated the freshman phenom to a tie with the aforementioned Chuback for the lead in the nation with six goose-eggs on the year. In addition, it either restored or swelled up his sole possession of the top Division I winning percentage (.909), save percentage (.953) and goals-against average (1.31).

Although Wisconsin took credit for Hellebuyck's only blemish on the weekend, he set a vitally stingy tone in the opening frame of the opening game. The Badgers led the shooting gallery, 11-3, at the 16:11 mark with their latest stab being a penalty shot awarded to Jefferson Dahl.

But when Hellebucyk brushed that bid aside, Wisconsin still trailed where it mattered most, 1-0, and were still down, 3-1, after they finally beat him on a power-play strike at 8:19 of the third.
By the weekend's final horn, Matthew Peca had cultivated a 4-1-5 scoring log on seven shots with a plus-five rating from the Dunkin Donuts Center ice, pulling out a Frozen Four ticket for his team along with it.
Peca sparked a dramatic rally for the Bobcats in the first round when his goal sawed a 3-1 deficit in half at the 8:02 mark of Saturday's third period.
His rejuvenated teammates took a mere 88 seconds thereafter to draw a power play and another 72 ticks to capitalize for the equalizer. By 14:28, only six minutes and 26 seconds after Peca had tuned the mesh, the Bobcats restored the lead they had relinquished the preceding period for a 4-3 win over Canisius.
In the regional final versus Union, Peca started and single-handedly stoked an even quicker three-goal outburst with a natural hat trick. His constant craft came in installments at the 9:46, 10:59 and 12:58 mark of the opening frame, sculpting a 3-0 lead that lasted through intermission.
Peca, who had tallied two of his goals unassisted, reversed his role in the middle frame with the secondary helper on Quinnipiac's fifth unanswered strike, pacing them to a 5-1 victory.