NHL Stock Projection for March: Who to Bet on Who to Avoid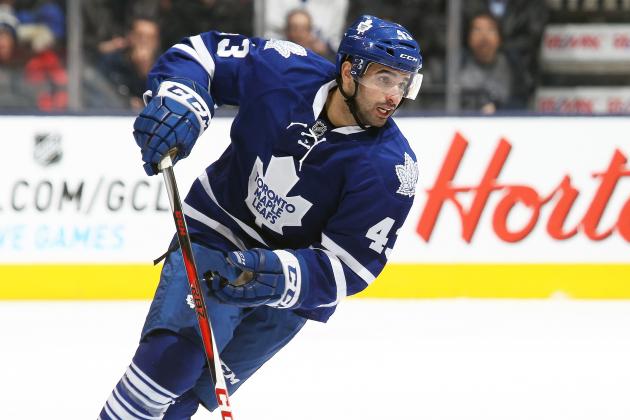 Claus Andersen/Getty Images

In February we took a look at a stock up and stock down projection for the NHL's top 20 scorers, but who are some players to bet on and avoid in March?
This time the league's top 20 scorers won't be looked at, but some players that have stood out for good or bad reasons will go under the microscope.
There are tons of fans who play fantasy hockey and topics like these are always monitored because players can have up and down swings.
This list will feature some players from the past list, and it will incorporate some new names that are starting to play solid hockey.
Here is a look at some players that you could bet on to do well, or should avoid because of a down swing.
Obvious choices like Steven Stamkos, Sidney Crosby, Evgeni Malkin the Sedins etc will be excluded.
Begin Slideshow

»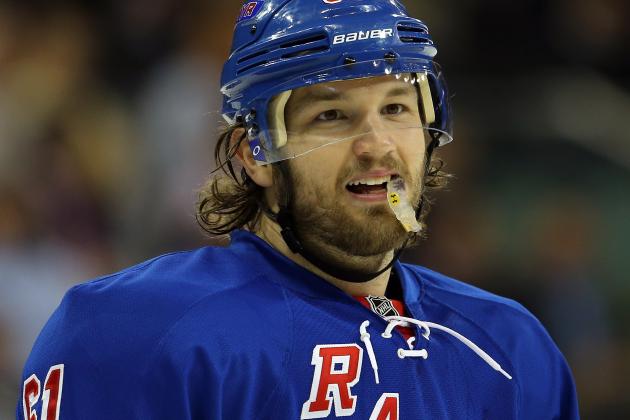 Elsa/Getty Images

Status: Bet On
Rick Nash is really starting to take off for the New York Rangers and he has been on a tear as of late.
Many fantasy hockey players were disappointed in February because not only did Nash have limited production, he spent some time sidelined.
In the month of March you can bet on Nash having a great month.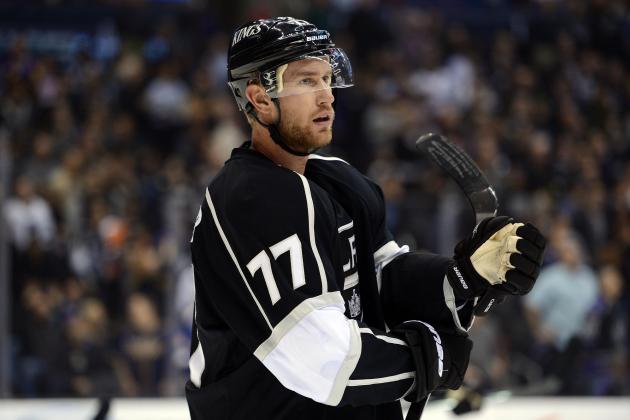 Harry How/Getty Images

Status: Bet On
Jeff Carter has really been on a tear as of late for the Los Angeles Kings and many fantasy hockey players made the poor decision to drop him too soon.
Carter is really hot right now, and there is no sign of him cooling off any time soon.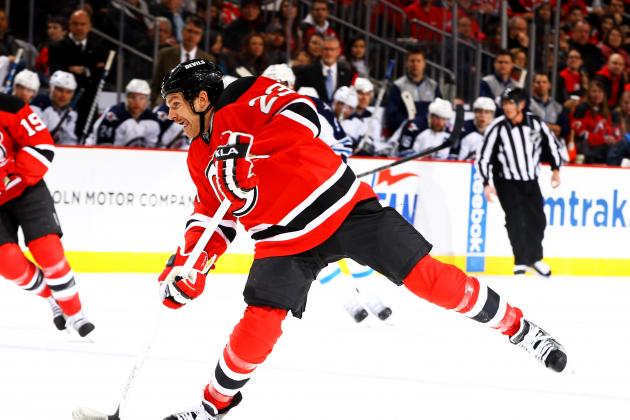 Al Bello/Getty Images

Status: Avoid
After getting off to a hot start, David Clarkson has cooled off tremendously. Although many felt that Clarkson would continue to produce at an amazing point-per-game pace, it was only a matter of time before his production would start to drop off.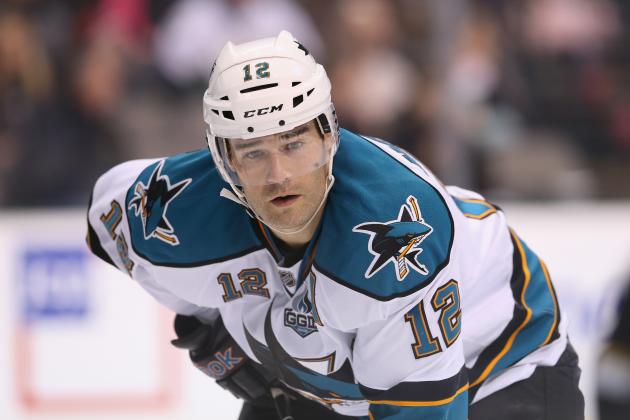 Ronald Martinez/Getty Images

Status: Avoid
Patrick Marleau is another player who got off to a hot start and then proceeded to cool off. Marleau has not yet registered a point in the month of March, and he is a player who should be avoided when you consider the San Jose Sharks' struggles of late.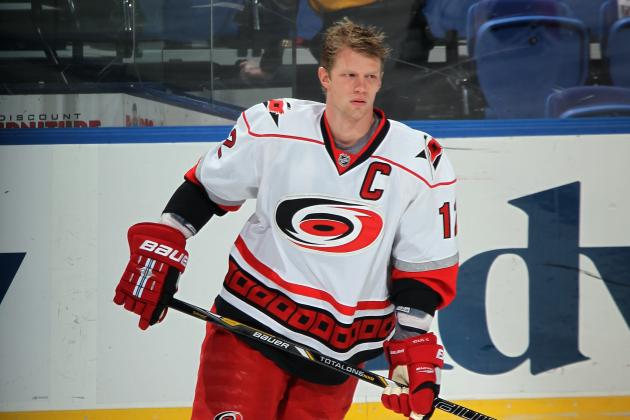 Bruce Bennett/Getty Images

Status: Bet On
Eric Staal has entered the top five for league scoring, and the Carolina Hurricanes have been playing some good hockey.
Staal has really meshed well with new linemates Jiri Tlusty and Alexander Semin, and the trio has the potential to do some great things going forward.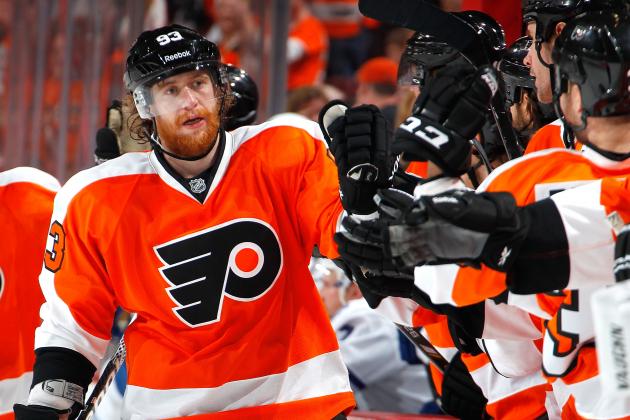 Paul Bereswill/Getty Images

Status: Bet On
Jakub Voracek has emerged in a huge way for the Philadelphia Flyers, and it is something that the team wanted after the departure of Jaromir Jagr.
The Flyers were impacted by injuries earlier on in the season, and Voracek's play has been a huge plus.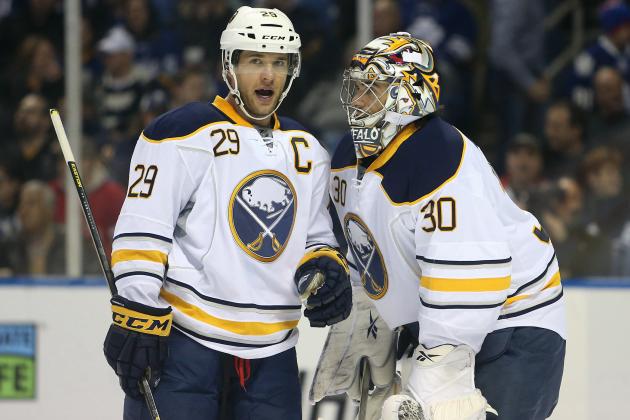 Tom Szczerbowski/Getty Images

Status: Avoid
Jason Pominville was off to a solid start, and he has slowly dipped away from a point-per-game pace.
Pominville will produce for the Buffalo Sabres, but not at the pace he did earlier in the season.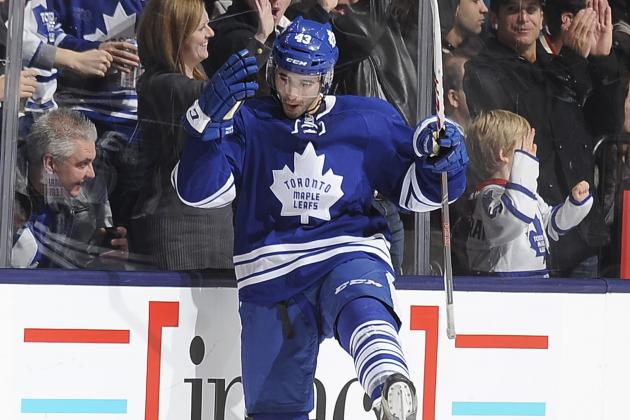 Abelimages/Getty Images

Status: Bet On
Nazem Kadri has been thriving with his new ice time in Toronto, and this youngster has been one of the biggest surprises of the season to date. With him oozing confidence and clicking with his linemates, Kadri should have a huge month,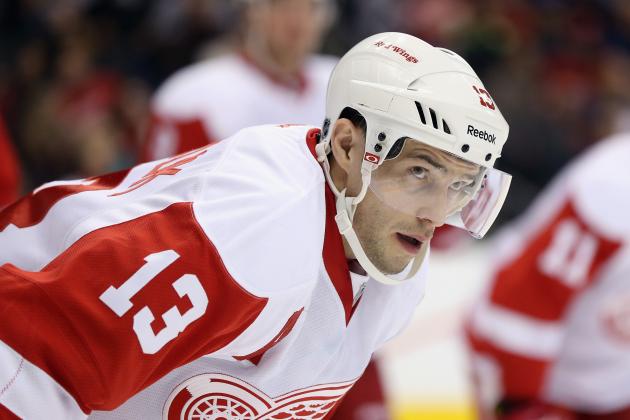 Jeff Gross/Getty Images

Status: Bet On
Pavel Datsyuk is maintaining a point-per-game pace for the Detroit Red Wings, and he has been one of their best players thus far.
Datsyuk's exceptional two-way play has been a huge plus for Detroit this season.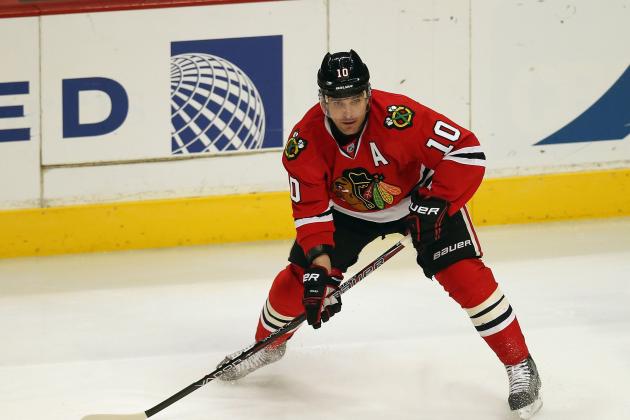 Jonathan Daniel/Getty Images

Status: Avoid
Patrick Sharp has been a solid secondary producer for the regulation-perfect Chicago Blackhawks, but an injury will force Sharp out of the lineup.
It is a shame that his progress will be interrupted, and it will be interesting to see how Chicago responds.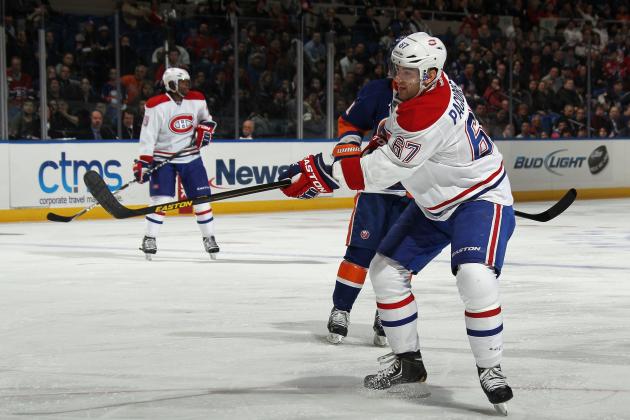 Bruce Bennett/Getty Images

Status: Bet On
Max Pacioretty had a slow start to the season, but he has really turned it on as of late.
The Montreal Canadiens winger has eight goals and is averaging a point-per-game, and he is a huge reason why Montreal has had a ton of success thus far.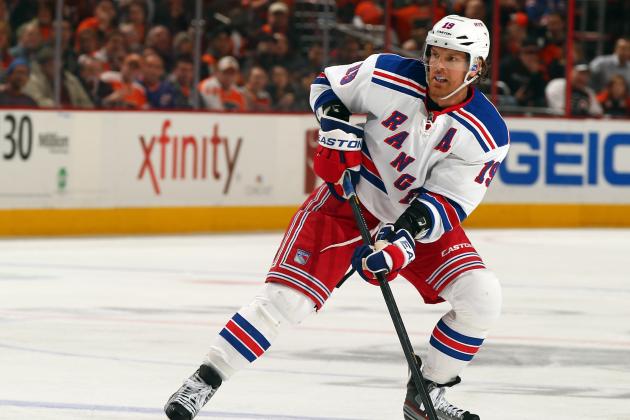 Elsa/Getty Images

Status: Avoid
Despite his injury that could force the New York Rangers center to miss a few games, Brad Richards has had a tough season to date.
Richards has looked unsure of himself when he has the puck, and his over-thinking has negatively impacted his game.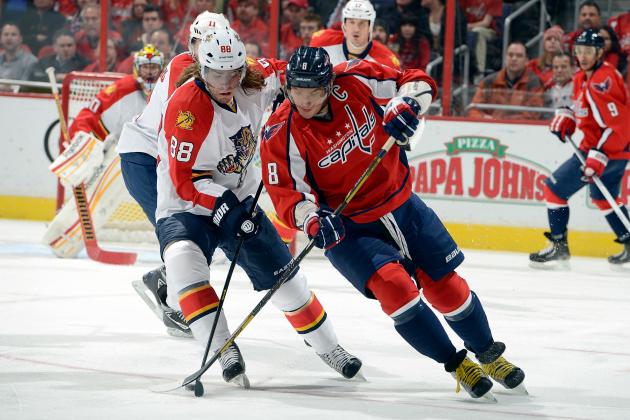 Greg Fiume/Getty Images

Status: Bet On
Alex Ovechkin was off to a terrible start of the season, and he was publicly ripped by analysts like Mike Milbury for poor play.
As of late Ovechkin and the Washington Capitals have stepped up their game, and it looks like the team may be able to get its season back on track.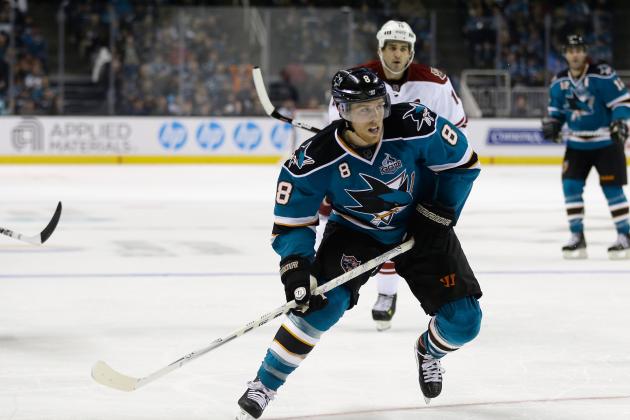 Ezra Shaw/Getty Images

Status: Avoid
Joe Pavelski was off to a hot start to the season and was in the top 20 for scoring at one point. He has now fallen to the 60s in terms of league scoring and he has cooled off a bit.
Pavelski is a solid forward, but he isn't going to produce at the rate he was earlier in the season.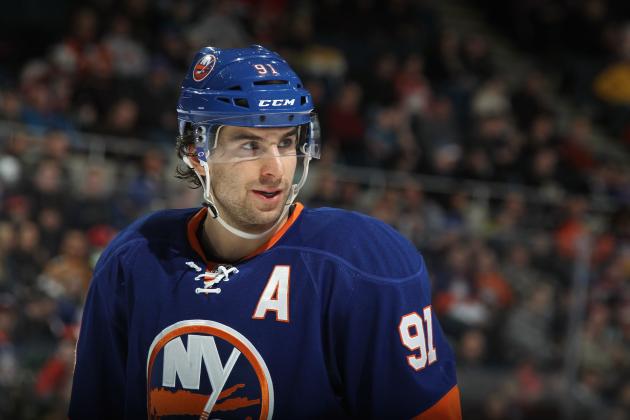 Bruce Bennett/Getty Images

Stock: Bet On
John Tavares is an emerging star in the NHL, and it is no surprise that he is producing well above a point-per-game pace.
Tavares has been described by fans as the quietest superstar in the league because he plays for the New York Islanders.
One could argue that if he was on a major market team, he would have a lot more recognition than he has now.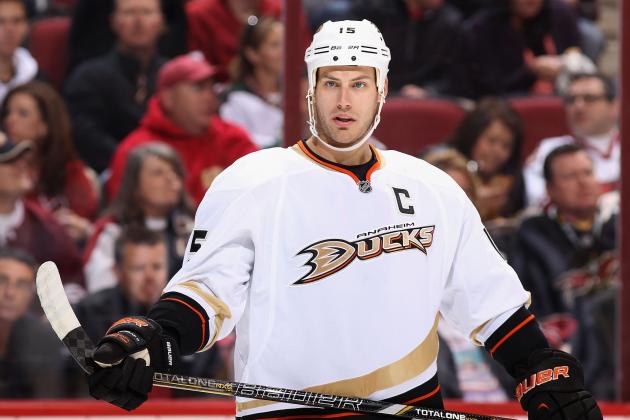 Christian Petersen/Getty Images

Status: Bet On
Ryan Getzlaf has really rebounded in a nice way for the Anaheim Ducks in 2013, and he is doing a good job showcasing himself for free agency.
Even if the Ducks' top pivot does not test free-agent waters, he is proving that he is a top-end center who should be paid as such.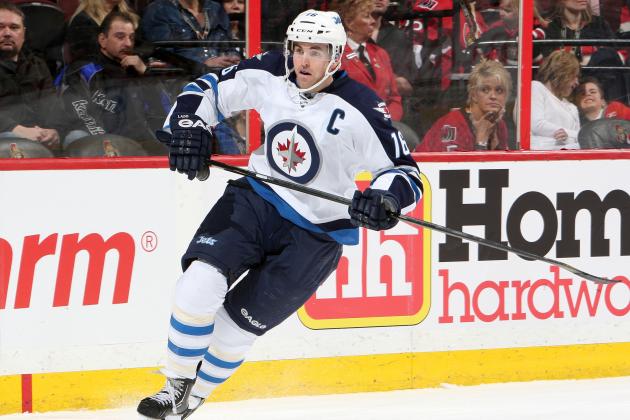 Francois Laplante/FreestylePhoto/Getty Images

Status: Bet On
Andrew Ladd is a talented forward who is having a great year for the Winnipeg Jets. As the team captain, Ladd has to lead by example, and he has been a workhorse for the team so far this season.
In this truncated season, Ladd is picking up the points and he is playing some of the best hockey in his career to date.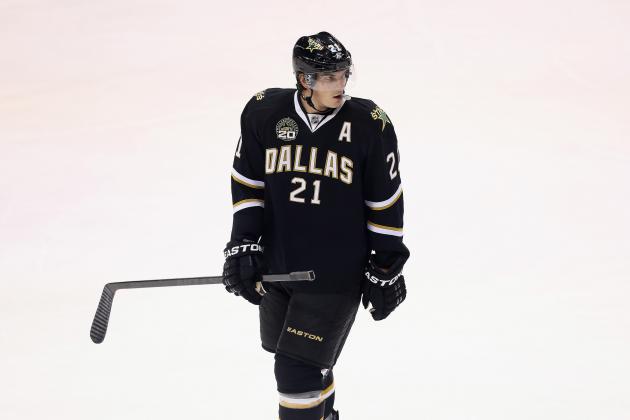 Ronald Martinez/Getty Images

Status: Avoid
Loui Eriksson is a talented forward for the Dallas Stars, but he isn't having one of his best seasons to date. The Stars' winger is very talented, but he isn't scoring at the rate he is used to.
Eriksson has time to turn it around, but he is definitely missing former linemate Mike Ribeiro.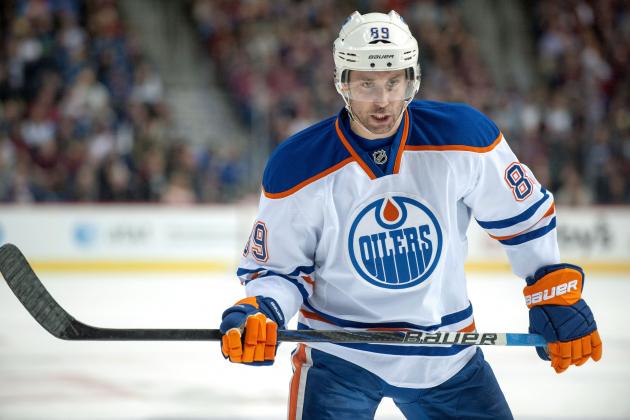 Dustin Bradford/Getty Images

Status: Bet On
Of all the youngsters on the Edmonton Oilers, Sam Gagner was probably the last person fans would think about in terms of being the team's leading scorer.
Gagner has been in the league for a few years now and his experience and skill is really paying off. If he can keep this up, and some other Oilers can step up, then the team could make a run for the playoffs.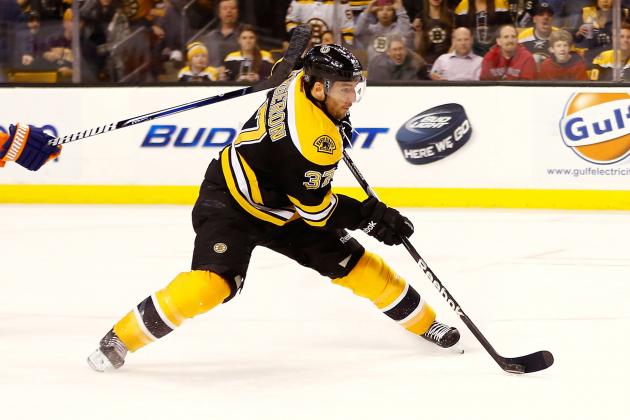 Jared Wickerham/Getty Images

Status: Bet On
Patrice Bergeron is one of the game's top two-way centers and he has been a solid offensive forward for the Boston Bruins in 2013.
This surge of offense has been solid for the team, and Bergeron has established himself as one of the league's premier defensive forwards.