2013 NHL Season: 10 Players Guaranteed to Get Hot as the Season Progresses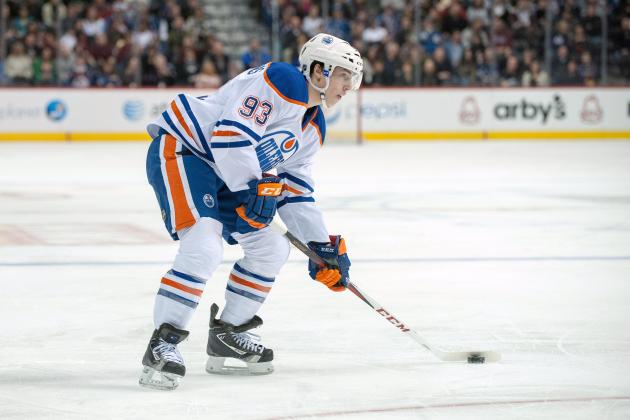 Dustin Bradford/Getty Images

With the halfway milestone of this shortened 2013 NHL season approaching, a few stars around the league are still finding it difficult to regain their touch.
Despite plenty of opportunities, the rust from the extended autumn lockout just won't wear off for this scattered collection of scorers.
As the season moves along and fortunes begin to change, however, it seems like a pretty sure bet that some of the league's best snipers will eventually start to light the lamp regularly again.
We break down 10 players sure to get hot as the year progresses on the coming slides.
Begin Slideshow

»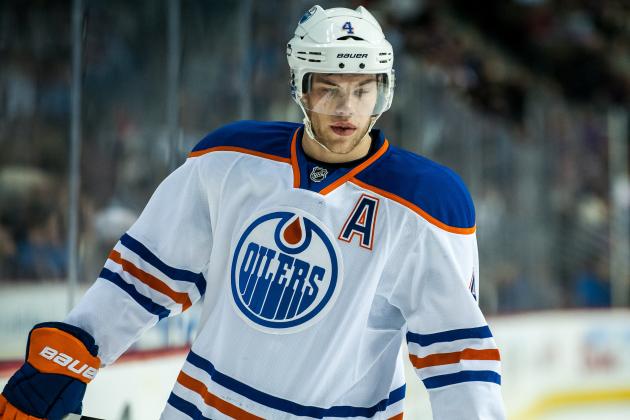 Dustin Bradford/Getty Images

Goals to Date: 4
Despite a deep and unheralded young offensive unit, the Edmonton Oilers rank 25th in the NHL in scoring through the end of February.
A lot of that stems from the misfortunes of Taylor Hall and a few of his high-profile teammates.
The former first overall pick scored 22 and 27 goals with shooting percentages of 11.8 and 13.0 in his first two seasons, respectively. This year, however, Hall is producing more shots-per-game than ever, yet scoring on a mere 6 percent (4 out of 67) of his on-goal attempts.
As he continues to accumulate confidence and experience, the 21-year-old is bound to hit a hot streak sometime in the coming months.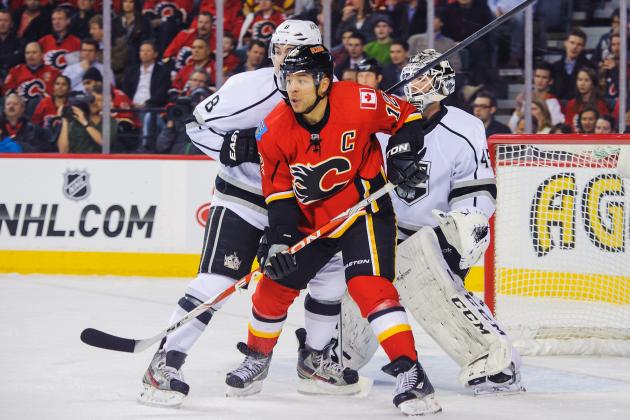 Derek Leung/Getty Images

Goals to Date: 5
After struggling to find the net for his first 18 games of 2013, Jarome Iginla finally caught fire Thursday night, scoring twice in a 5-4 Calgary loss to Colorado.
The burst nearly doubled Iginla's season goal total (from three to five) and increased his shooting percentage up to a more reasonable 7.1 percent.
The 35-year-old can still produce a lot more, though, and his 70 shots in 19 games indicate that he's only a few lucky breaks away from stepping up to that level. With his 17-year career for the Flames potentially in jeopardy as the trade rumors continue to swirl, Iginla needs to have the spring of his life.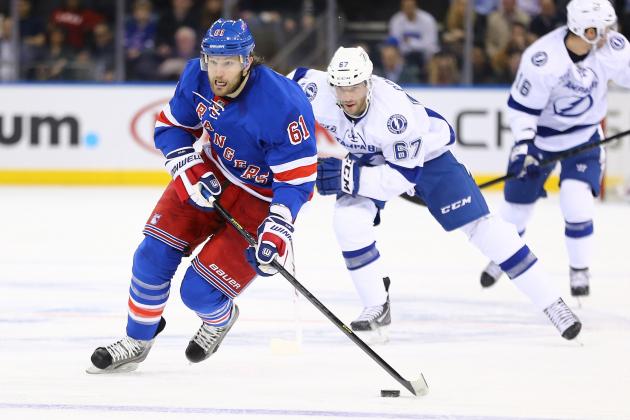 Al Bello/Getty Images

Goals to Date: 4
The entire New York Rangers team is struggling to beat opposing goaltenders—the Blueshirts rank seventh in shots-per-game but 23rd in goals-per-game.
A lot of that disparity can be traced to the top line, where consecutive-year big additions Brad Richards and Rick Nash can't get their plethora of shots all the way to the twine.
There's more on Richards in a couple slides, but Nash—who scored on 12.7 of his 2,278 shots in Columbus prior to last summer—is arguably the biggest enigma, having lit the lamp with just four of his 69 shots (5.8 percent) in 2013.
As Nash becomes more settled with his new teammates and surroundings, his added comfort and confidence will likely translate into smarter, less-forced shots and a higher conversion rate.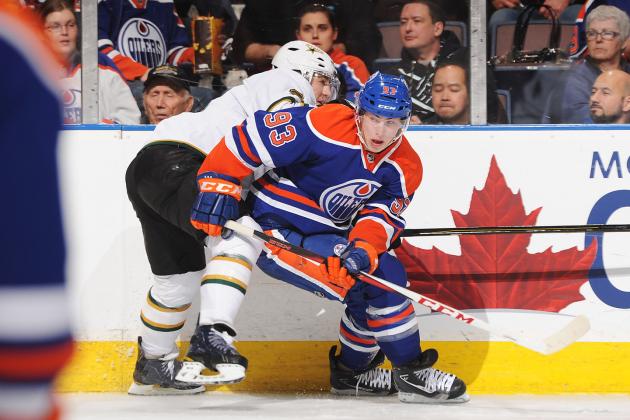 Derek Leung/Getty Images

Goals to Date: 1
Ryan Nugent-Hopkins, the Edmonton Oilers' first overall pick one year after Taylor Hall, has been even more confusing on the box score.
His 18-goal, 52-point rookie campaign in 2011-12 featured a more-than-respectable 13.4 shooting percentage, but Nugent-Hopkins' production has fallen drastically in this lockout-shortened season.
The 19-year-old has just one goal and seven points in 19 games, behind six others on the Oilers alone, and he's seen 43 of his 44 shots so far stopped by the opposing netminder. Amazingly, he still leads all Edmonton forwards and ranks 16th among all NHL forwards in ice time per game.
Experience can be a magical thing, though, and—once Nugent-Hopkins accumulates a bit more of it—he should be due to heat up as the season progresses.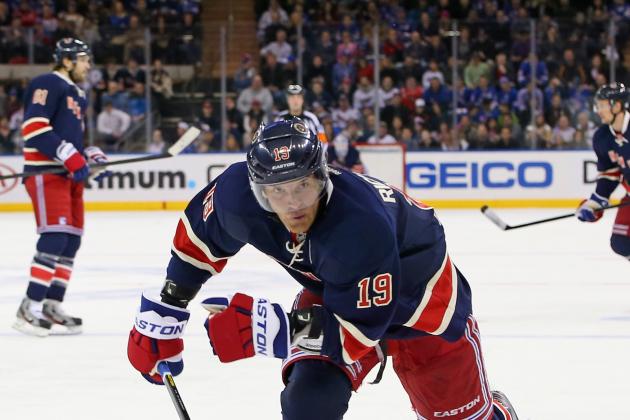 Bruce Bennett/Getty Images

Goals to Date: 2
Brad Richards has registered at least one shot on goal for 13 consecutive games (and accumulated seven assists over that span), but hasn't hit the back of the net since January 26.
Richards has never been much of a money-in-the-bank shooter—few players with nearly 800 points have career shooting percentages worse than his 8.9 percent mark—but a 4.9 percent rate this season is still well below the 32-year-old's usual pace.
The Rangers are in desperate need of stability in their top six. When that comes, they'll likely feel an improvement both in the standings (they currently rank 10th in the East at 9-8-2) and in the productivity of Nash and Richards.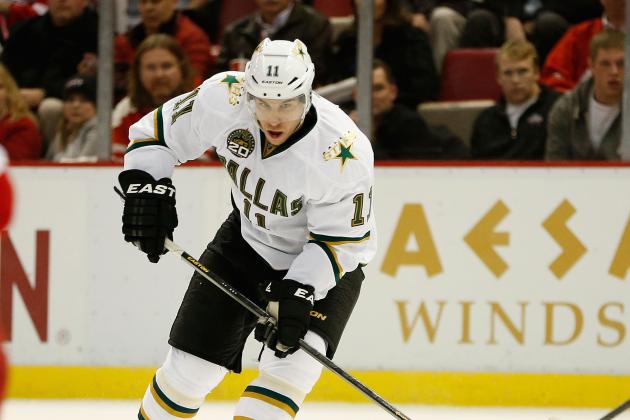 Gregory Shamus/Getty Images

Goals to Date: 2
When Derek Roy tallied a goal, two points and six shots in Dallas's 5-4 win in Columbus Tuesday, it seemed like the longtime Sabres stud had finally found his groove down south.
Roy was held to goose eggs in all three of those departments Thursday, however, capping his current season totals at a mere two goals and 11 points on 42 shots. That dismal 4.8 shooting percentage doesn't come anywhere close his 12.4 career mark, which was accumulated largely in three 25-plus goal campaigns with Buffalo.
As with the aforementioned Rick Nash, Roy may find his scoring start to return once he becomes fully comfortable with his still-new Stars linemates.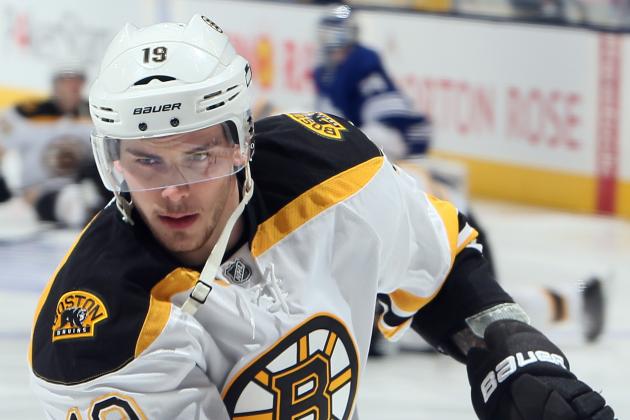 Abelimages/Getty Images

Goals to Date: 3
Tyler Seguin exploded last season with 29 goals, 67 points and a whopping plus-34 rating.
This time around, it's been a different story.
So far in 2013, Seguin has taken more than twice as many shots per goal than he did last year and ranks fourth, rather than first, on the Boston Bruins' list of scoring leaders.
Nonetheless, the 21-year-old has tallied at least two shots on goal in, unbelievably, all 17 appearances this year. He's also starting to catch on in the offensive zone, with four points (all helpers) in his last four games.
Seguin's luck will change eventually.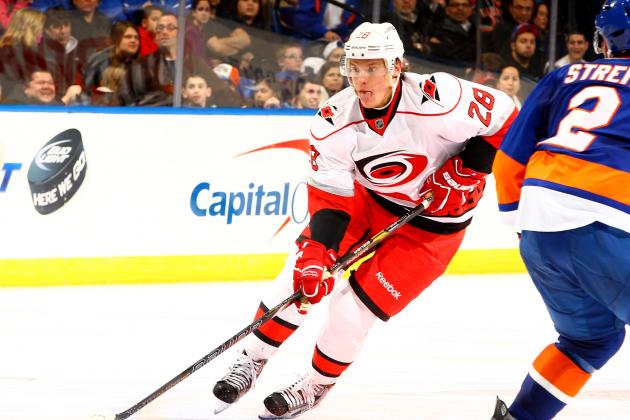 Al Bello/Getty Images

Goals to Date: 4
Semin's post-hitting aptitude has skyrocketed in his first month with Carolina, but—as his line with Eric Staal and Jiri Tlusty continues to be one of the most dangerous in hockey—it's amazing he hasn't scored more than four goals.
Semin's 66 shots rank 18th in the league, and he's already accumulated 12 assists and a plus-11 rating through 19 games. Nonetheless, he's scoring on just 6.1 percent of his shots on goal, a far cry from his career 13.7 career shooting percentage.
As the year winds on and the controversial Russian continues to find a stable home in Raleigh, karma, if nothing else, will eventually change his goal-scoring fortunes.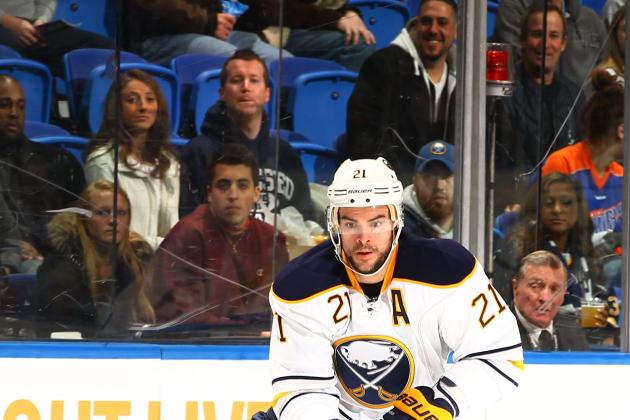 Al Bello/Getty Images

Goals to Date: 1
Only one forward has a worse shooting percentage than Drew Stafford's 1.8 percent mark this season.
Along with his entire team, Stafford has struggled mightily throughout the winter. He's already taken 55 shots, good enough for 46th in the league, but has scored on just one of them and, meanwhile, posted a minus-eight rating for the 8-12-1 Sabres.
Stafford is perennially one of the NHL's streakiest scorers, though—he's had three nine-game streaks over the last two years with nine, nine and seven goals, respectively, yet scored only 27 goals in 136 games otherwise.
Once Stafford hits his latest hot streak, that goal total should increase rapidly—to say the least.
Jeff Gross/Getty Images

Goals to Date: 1
The one forward ranking lower than Stafford in shooting percentage is Los Angeles' Justin Williams.
Williams also has just one goal, but his additional five shots (a season total of 60) tick his shooting percentage down to 1.7.
The 31-year-old's shots tend to come in bunches—he has three games with only one shot on goal but also three games with more than seven, including nine at Anaheim on Feb. 2—although the Kings play him more than many would expect (his 16:18 average TOI actually ranks ahead of Teemu Selanne, Erik Cole and Nazem Kadri, to name a few).
There's little explanation other than pure luck to explain why Williams, a career 9.2 percent shooter, has suddenly fallen off a cliff.
He's bound to get hot sometime.