Early Look at Top Candidates for Team Canada at the Sochi Olympics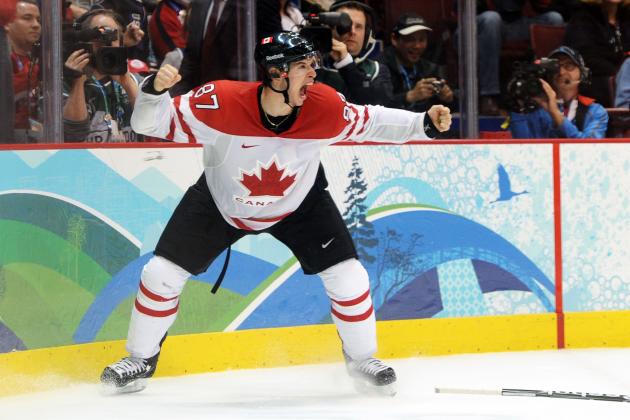 Harry How/Getty Images
Sidney Crosby was really... really excited when he scored the "Golden Goal."
The time has come to take an early look at who could end up making the Canadian men's ice hockey roster in 2014. Sochi will play host, and the Maple Leaf-crested players will attempt to defend the gold that they won four years ago.
It seems like just yesterday that I was sitting in a room with six or seven of my closest friends, watching Canada and the United States battle for the gold medal in what is still the best hockey game I've ever seen.
The US went down 2-0 and clawed their way back. Zach Parise tied the score with the goalie pulled and only 24 seconds left in regulation. Then came Sidney Crosby's heartbreaking (or ulcer-relieving, depending on which side of the border you're on) goal to end the tourney.
The conversation about who will represent which countries this time around is starting to heat up despite the fact that NHL players still may not take part in the 2014 Winter Olympics. Obviously this slideshow entirely depends on the league making the (correct) choice to send players to participate next season.
Over the last few years, several of the old guard that was available for that goal medal-winning team have faded into the proverbial sunset. Chris Pronger won't be around this time to anchor the back end. Ditto for the captain of that team, Scott Niedermayer.
That leaves some room for some new blood, especially if the choice is made to move away from mainstays like Joe Thornton, Brenden Morrow and Jarome Iginla.
Team builders Steve Yzerman, Doug Armstrong, Ken Holland and Kevin Lowe are already meeting on occasion and kicking some ideas around. Here are a few locks for the Canadians heading into 2014.
As always, your polite disagreements are always welcome in the comments. Make your case and make it well.
Begin Slideshow

»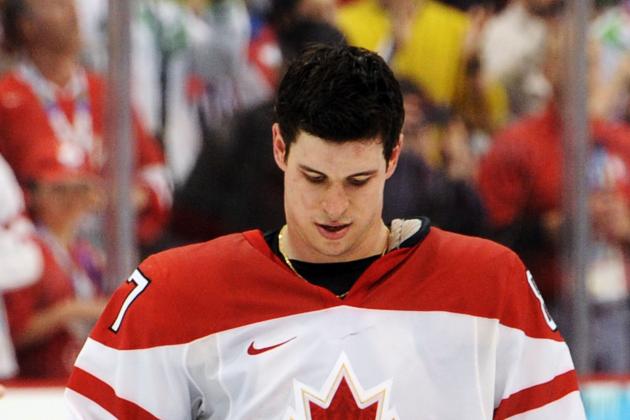 Harry How/Getty Images

There are several no-brainers for Steve Yzerman and Co. when it comes to building this team, the biggest of which may be Sidney Crosby.
He's the best player around when he isn't battling concussions, and so far in 2013 the Kid seems to be healthy and dominate. I can't imagine a scenario where Crosby doesn't make this squad, and he could very well end up wearing a letter for the Canadians.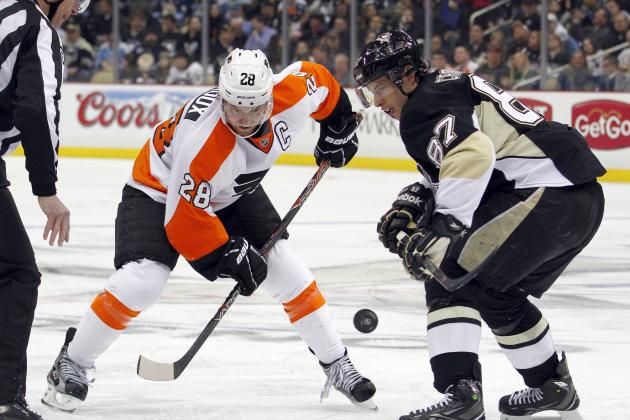 Justin K. Aller/Getty Images

The coaches for Canada could have a Jack O'Callahan/Rob McClanahan-type situation on their hands with Sidney Crosby and Claude Giroux. In one of the more played-out storylines from the playoffs last year, Giroux claimed that Crosby slashed him on the wrists during faceoffs so often that they required surgery.
The captain of the Philadelphia Flyers made no bones about who he thought was responsible either, and Crosby responded by saying that if he did do that then he wasn't sorry.
What are the chances that Sid and Claude end up sitting in stalls next to each other in the locker room?
The two will need to figure a middle ground pretty quick as they'll be two of the most important, creative players to suit up for the Canadians.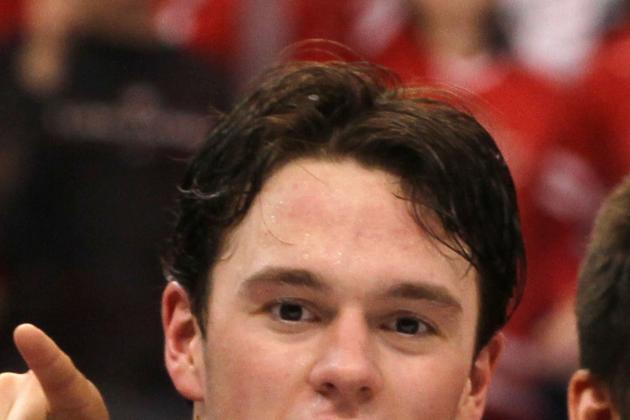 Bruce Bennett/Getty Images
There's kind of an almost-smile here for Jonathan Toews if you look closely enough.
The Canadians clearly don't have any issues at center.
Jonathan Toews, who was the squad's best player and the best forward in the tourney in 2010, could end up playing on the third line behind the one-two punch of Crosby and Giroux. You could have worse problems than icing Captain Serious in your bottom-six though—like trying to figure out which of your centers is going to cover the guy if you're the opposistion.
Good luck with that.
He seems to have found another level in 2013 (along with the rest of the Chicago Blackhawks), and continuing that level of play will only be a boon for the defending champions.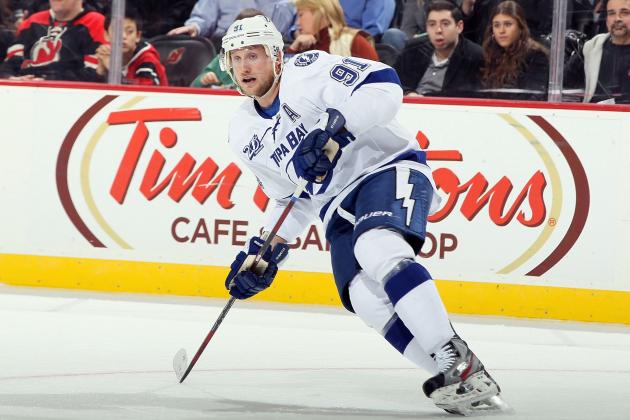 Jim McIsaac/Getty Images

I really dread seeing what kind of carnage Steven Stamkos is going to be able to create with Sidney Crosby as his center.
Is there a pair of shutdown forwards on the face of the planet (hell, living or dead) that could slow down that top line? I'm honestly hard-pressed to think of one.
With a little bit of sandpaper on the other side (Milan Lucic anyone? Ahhhhh!) they could become one of the World's Wonders—or at least one of the biggest attractions of the 2014 Winter Olympics (Sean White's current girlfriend aside, of course).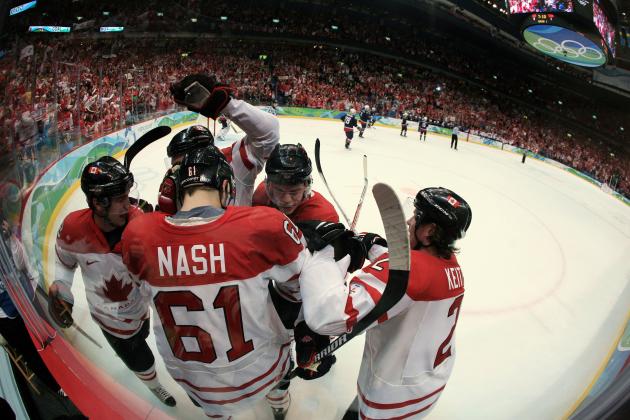 Bruce Bennett/Getty Images

There was a time when one of the more interesting parts of watching any variation of Team Canada play (Worlds or Olympics) was witnessing what Rick Nash could do with a talented center. Or a talented offensive defender to get him the puck. Or a coach that knew what to do with him. Or...
I could go on, but that time has come and gone for Nasher now that he's settled in with the New York Rangers.
He'll hold down a spot on the second or third line, and could end up creating one of the most offensively devastating third lines in the history of the tourney if he ends up with Toews on that line...and if they don't use Toews as a wing elsewhere.
The variables are endless, but you get the idea. If NHL players go to the Olympics, Nash will be there.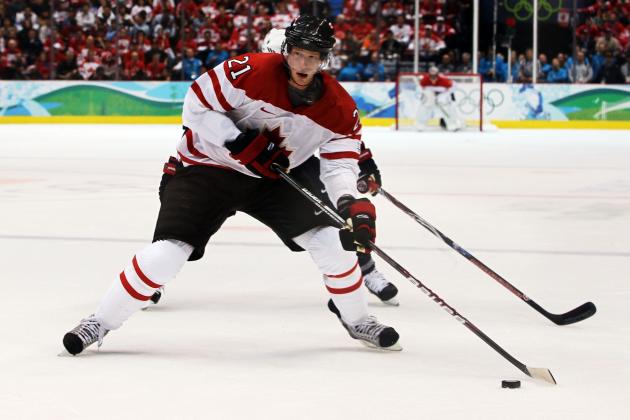 Bruce Bennett/Getty Images

Eric Staal's spot should be safe on Team Canada. He's rediscovered his offensive touch in 2013 and seems to be spurred by playing with his brother.
Speaking of Jordan, what are the odds that he makes the team in 2014? I know the Canadians are thick down the middle, but if they decide to include a ridiculously well-rounded player, they could look his way.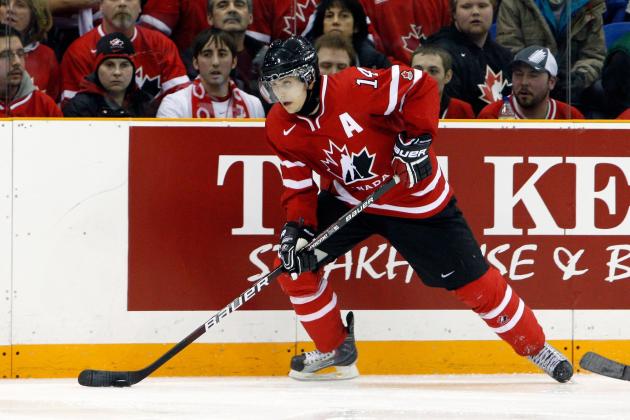 Richard Wolowicz/Getty Images

If the game is on the line and the puck can't end up on the stick of Sidney Crosby, the Canadian team and their fans are probably hoping that it goes to Jordan "the ax-murderer" Eberle.
I could do a whole separate slideshow counting down the monster goals that this kid has scored in international play. Steve Yzerman would be remiss if he left this dynamic young player off the roster in 2014.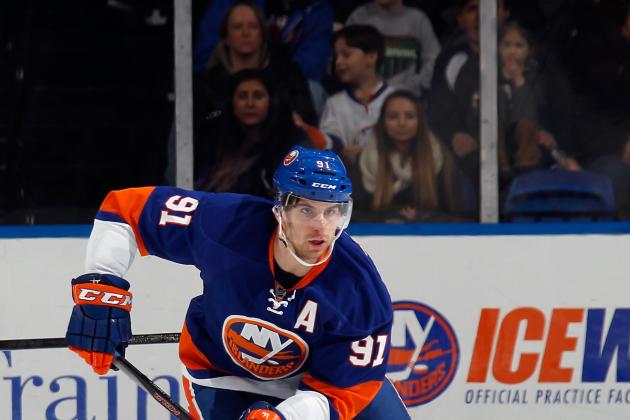 Bruce Bennett/Getty Images

John Tavares is one of the best "makes the players around him better" centers around, and the damage he could do with anyone that makes Canada's roster would be noticeable. Again, I know that the Canadians are deep down the middle, but Tavares is just too talented to leave off of the squad.
A few old-timers are going to be watching from home in 2014, and Tavares will be one of the new guys taking their spots.
What do you think about removing Joe Thornton and adding the young New York Islander?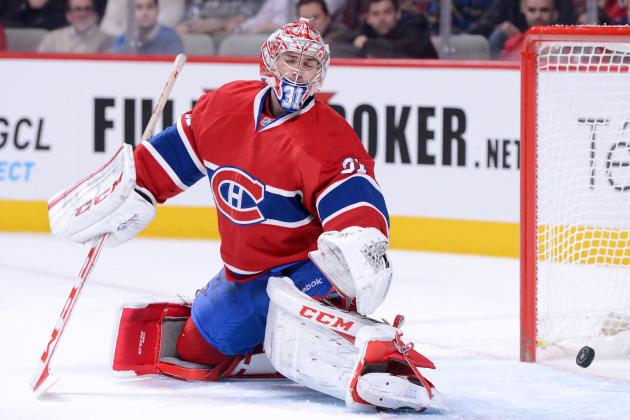 Richard Wolowicz/Getty Images

Carey Price wasn't at the 2010 Olympics thanks to the trio of Martin Brodeur, Cam Ward and Marc-Andre Fleury. 2014 should be a bit different for the Montreal Canadiens backstop.
If I had to put money down on a starting netminder for the Canadian squad, I'd put it down on Price.
You'd rather have Roberto Luongo going into the big game for you? I think not. MAF has come down over the last few years, becoming somewhat of an average goalie on an above-average team, and Cam Ward won't garner much attention at camp.
Not with Price there to stonewall all comers.
Except for Stamkos/Crosby. You'll need a fleet of Mac trucks to stop them.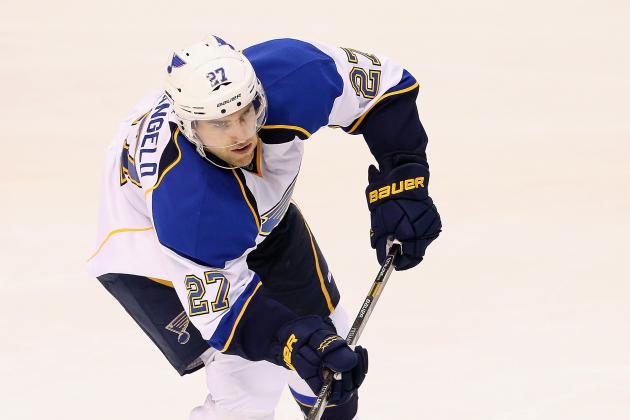 Ronald Martinez/Getty Images

There will be some bigger names on the blue line for the Canadians in 2014, but there is a good chance that newcomer Alex Pietrangelo will be the best among them.
He's a seasoned international player and has a nose for the big games. Drew Doughty and Shea Weber may be pulling down all the big bucks, but so far both of those guys have looked lost in 2013 while Pietrangelo continues to evolve and branch his game out.
There's even a chance he could be the reigning Norris Trophy winner.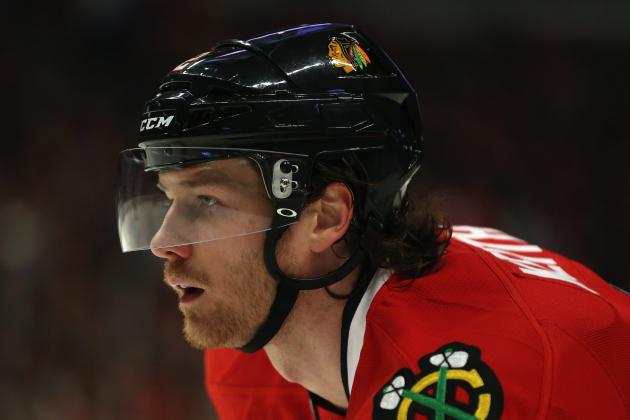 Jonathan Daniel/Getty Images

Team Canada will be looking for a new defenseman to anchor their top pairing with Chris Pronger and Scott Niedermayer falling by the wayside.
Look no further than Duncan Keith.
The guy can do a little bit of everything, and he does it well. Keith is an excellent skater and can play in all three zones. He could form quite the formidable pairing with the aforementioned Pietrangelo.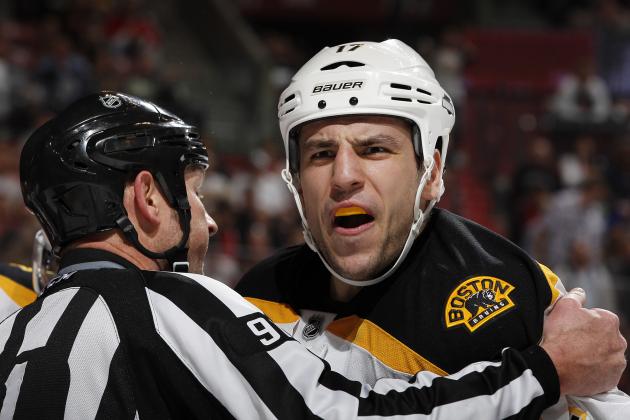 Joel Auerbach/Getty Images

There is going to be a lot of pretty on the ice at any given time for the Canadians, so they'd be doing themselves a large favor by adding Milan Lucic and his sandpaper ways to the lineup.
Would he be taking the roster spot away from a purely more talented forward? Perhaps. But the intangibles (mean streak) that Lucic carries should be too good to pass up for Yzerman. They've lost the snarl of a guy like Pronger and will need to replace that somehow.