Power Ranking the Most Outspoken Figures in the NHL Today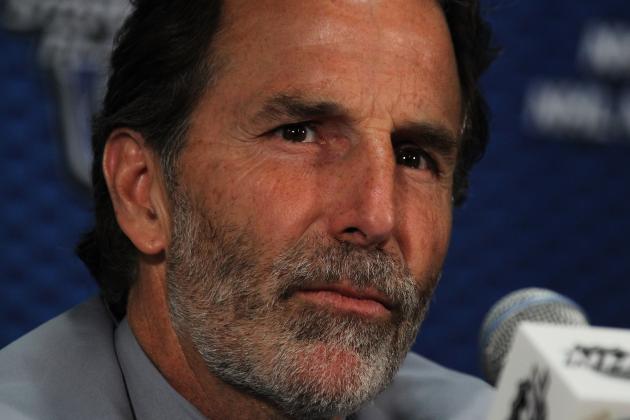 Bruce Bennett/Getty Images
John Tortorella's dark side often comes out in postgame interviews.
Thank goodness the NHL is not the NFL.
While pro football may be the most popular sport in North America by miles, the leaders in the sport are not true to their heritage.
While they may play and coach with creativity and courage, they speak as if they are afraid they might let out nuclear secrets.
Nobody in that league may have been more boring than recently fired Chicago Bears head coach Lovie Smith.
The NHL coaches and players tend to speak their minds. While they hesitate when it comes to injury information—"upper-body" and "lower-body injuries" serve as detailed information—they will speak their minds when it comes to opponents, teammates, coaches and the state of refereeing.
Here's a look at how outspoken NHL players, coaches and broadcasters can be.
Begin Slideshow

»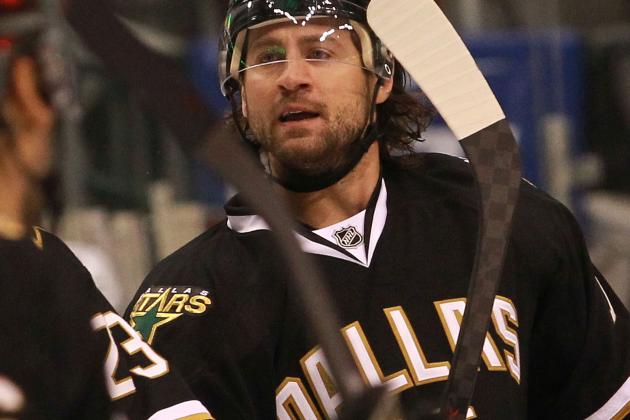 Ronald Martinez/Getty Images

Adam Burish is a gritty role player with the San Jose Sharks. He had previously played with the Chicago Blackhawks and Dallas Stars.
During his time with the Blackhawks, he was once asked about the team's upcoming game against Sidney Crosby and the Penguins.
The cheeky Burish told reporter Sarah Spain he "didn't know who Sidney Crosby was."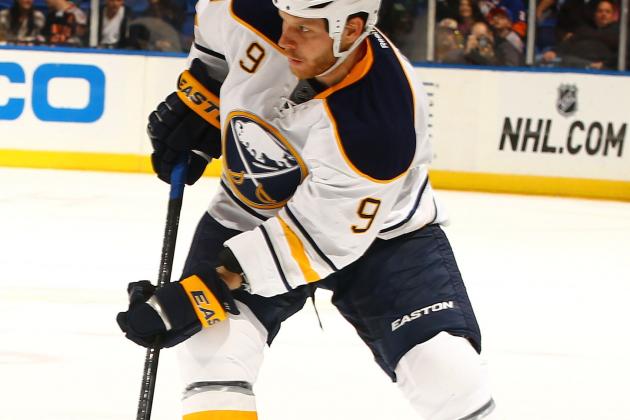 Al Bello/Getty Images

Steve Ott is not afraid to rub people the wrong way.
He is loaded with rough comments and likes nothing better than to get under the skin of his opponents.
The Sabres were missing this element last year and that's why they acquired him from the Dallas Stars during the last offseason (source: SI.com).
While playing for Dallas in 2011-12, he called out Philadelphia Flyers coach Peter Laviolette for the disrespect he thought the coach showed his team and his teammates.
It's one thing for a player to take on an opponent or an official. It's quite noteworthy when a player takes on an opposing coach.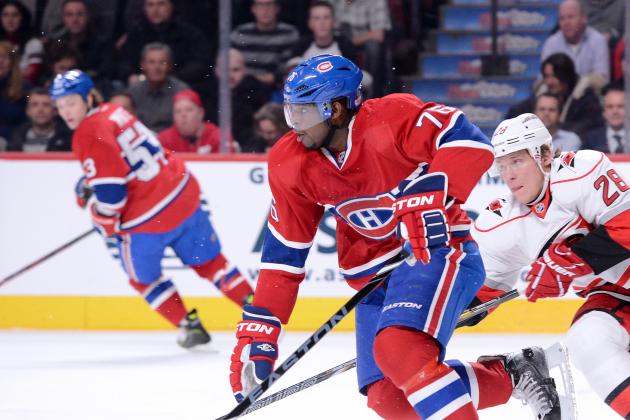 Richard Wolowicz/Getty Images

A player usually has to earn his spurs before he starts trash talking and taking liberties with opponents.
This was not the case for the young P.K. Subban of the Montreal Canadiens. He is a big-play performer with a huge shot from the point.
He's also not afraid to open his mouth and get under the skin of his opponents.
However, when Mike Richards was with the Philadelphia Flyers, he could not stand that Subban had the temerity to start yakking at opponents even though he was just an unproven youngster.
Richards let Subban have it with both barrels for his trash talking.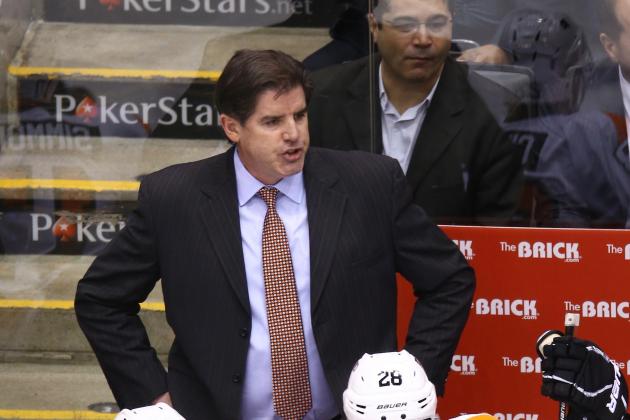 Tom Szczerbowski-USA TODAY Sports

Part of the head coach's job in the NHL is to work with the officials to make sure his team does not get the short end of the stick when it comes to decisions and handing out penalties.
Few coaches are as outspoken as Philadelphia Flyers' head coach Peter Laviolette in this area. When the Flyers were preparing for the 2012 Winter Classic against the New York Rangers, HBO's film crew followed Laviolette and the Flyers around so fans could get a better idea of who was about to participate in the NHL's biggest regular-season event.
When Laviolette and the Flyers went into Montreal for an early-season road game, Laviolette grew incensed that officials refused to call a penalty on the Canadiens for tripping and minutes later turned around and called the same penalty against the Flyers.
As Laviolette read the officials the riot act, his "typical Montreal" criticism became part of NHL folklore.
Mike Milbury was a truculent defenseman on Don Cherry's Lunchpail A.C. Boston Bruins of the late 1970s.
Milbury was not afraid to mix it up as a player and he's certainly not afraid to mix it up as a commentator.
In the video above, he told Jeremy Roenick to get off the set when he went off on a pointless diatribe and tried to say that Milbury was getting soft.
Milbury never agrees to make peace. He speaks his mind and doesn't care if he gets criticized.
Brad Marchand is one of the top trash talkers in the league.
In the video above, he engages in a pushing and shoving match with Steve Ott of the Buffalo Sabres. Throughout the video, Marchand can be seen yapping at his rival.
After an earlier Bruins-Sabres game, Marchand ripped Buffalo head coach Lindy Ruff for his end-of-game tactics and claimed that Ruff wanted to be a "big shot."
Marchand is famous for throwing jabs and taunting at Daniel Sedin in the 2011 Stanley Cup Finals.
Most people know Don Cherry as the cantankerous, know-it-all on Hockey Night in Canada broadcasts.
Cherry is paid to pontificate and give opinions and he does it with impunity.
He's not afraid to go after players, coaches or officials.
In the video above, Cherry went after former Toronto Maple Leaf general manager Brian Burke, who was a frequent target.
He also criticized Sidney Crosby, when he thought the NHL's best player was doing too much whining.
Cherry parlayed a successful coaching career with the Boston Bruins—albeit one that did not include a Stanley Cup—into a legendary career as a windy HNIC commentator.
John Tortorella is not afraid to speak his mind.
Whether he is going after Sidney Crosby, Larry Brooks of the New York Post or his own team, Tortorella likes to let his Gatling Gun spew bullets.
Tortorella is coaching in the league's biggest city and is under pressure to bring the New York Rangers their first Stanley Cup since 1994.
Since the Rangers were favored by many at the start of the season, he knows that expectations are high. That increases the scrutiny and makes it more likely that Tortorella will explode verbally any time he does not like what he sees from his team.