Each NHL Team's Most Surprising Player at the Quarter Point of the 2013 Season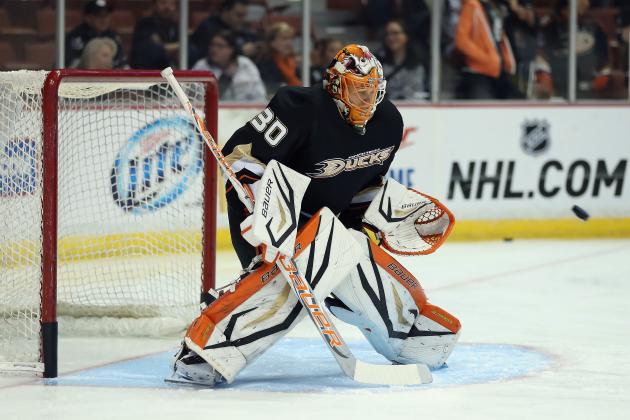 Jeff Gross/Getty Images

At the quarter point of the 2013 NHL season there have been tons of surprises, like Thomas Vanek tearing it up for the Buffalo Sabres and Viktor Fasth playing at an amazing level for the Anaheim Ducks. But who else has been surprising thus far?
It was expected that Steven Stamkos would be playing at an elite level, but it was not expected that Vincent Lecavalier would be playing amazing hockey thus far.
With that in mind here is a look at each team's most surprising player thus far.
Begin Slideshow

»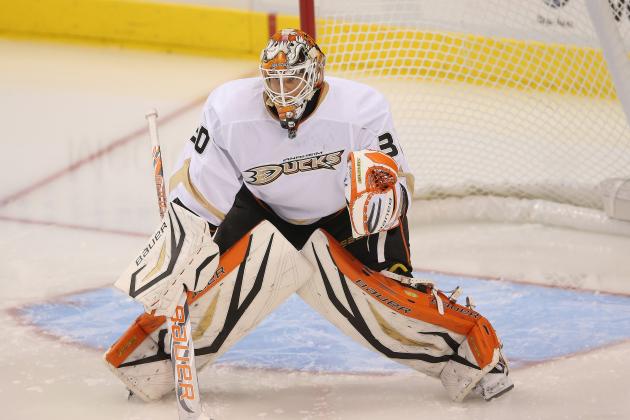 Ronald Martinez/Getty Images

As much as Saku Koivu and Teemu Selanne have been impressive for the Anaheim Ducks thus far, Viktor Fasth literally has emerged from nowhere to become one of the best goaltenders in the league.
Fasth is currently 8-0-0 with a 1.78 G.A.A., and he has really been a catalyst for Anaheim's success in 2013.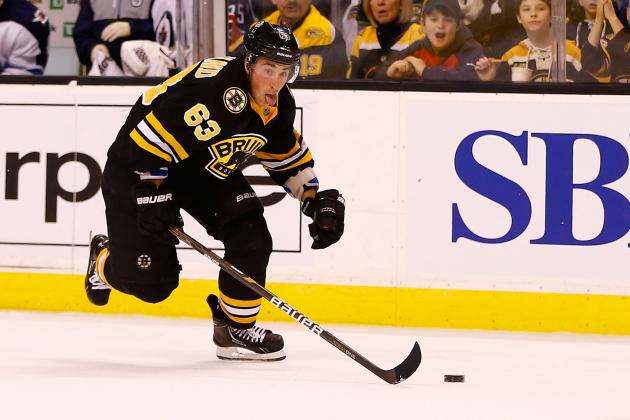 Jared Wickerham/Getty Images

Brad Marchand has been the Boston Bruins' most surprising player thus far because no one would have expected him to be leading the team in goals.
Marchand is outscoring forwards like David Krejci, Patrice Bergeron and Tyler Seguin thus far and if the pesky agitator can keep it up, the Bruins will have a deep offensive lineup.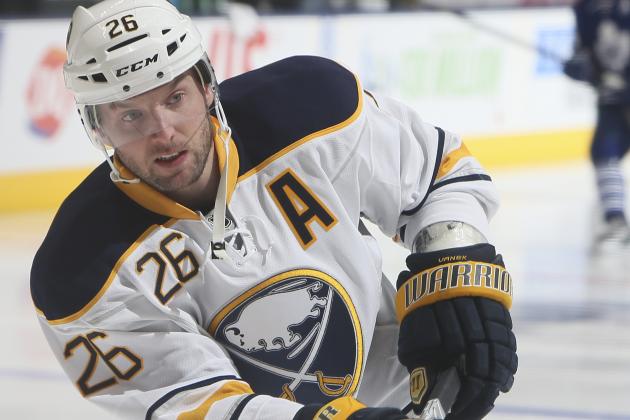 Abelimages/Getty Images

Thomas Vanek has been the most surprising player in the NHL thus far and almost nobody expected him to get off to an amazing start.
Vanek is leading the league in scoring and there is no sign of him slowing down anytime soon.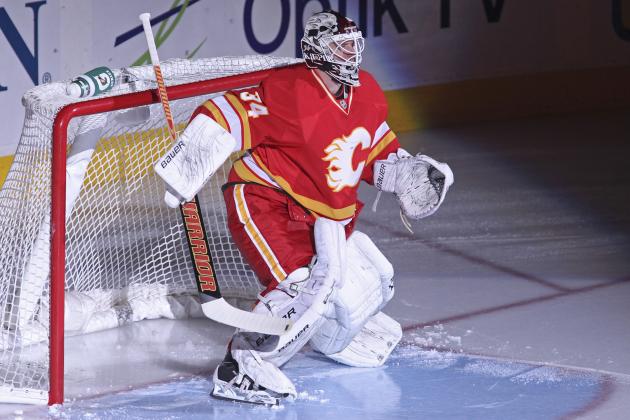 Mike Ridewood/Getty Images

Miikka Kiprusoff has been the Calgary Flames' most surprising player through the quarter point of the 2013 season, but it has been a negative surprise.
Kiprusoff has not played like the goaltender he has been in the past. His down play can be linked to Flames' lack of success thus far in 2013.
He is currently injured, but when he comes back he will need to improve upon his record of 2-3-2 with a G.A.A. of 3.23.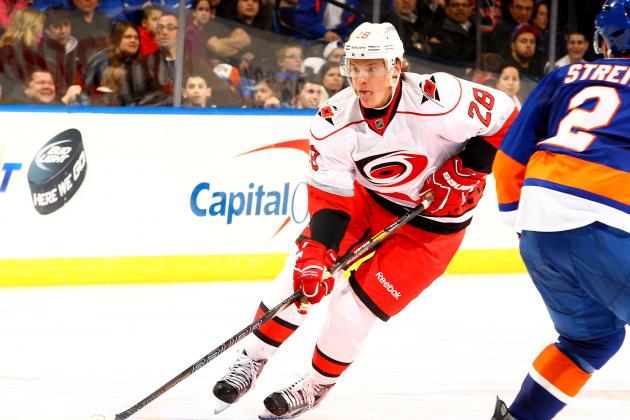 Al Bello/Getty Images

Jeff Skinner and the Staal brothers are all off to great starts that were anticipated, but no one really expected Alexander Semin to get off to a good start.
Semin entered this season coming off two very disappointing campaigns with the Washington Capitals, but he has been a great team player and contributor for the Canes thus far.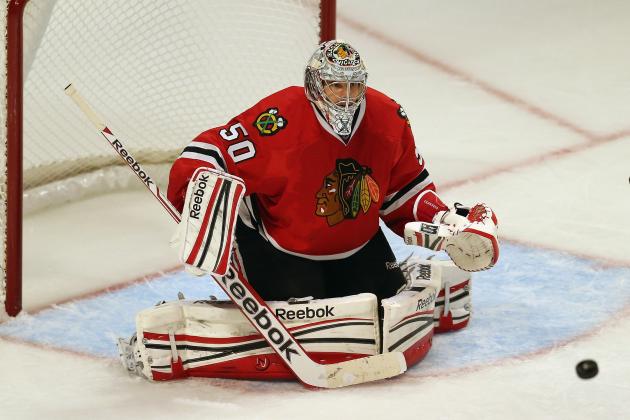 Jonathan Daniel/Getty Images

Corey Crawford has been absolutely phenomenal for the Chicago Blackhawks thus far, and his star play is a huge reason why the team remains undefeated in regulation in 2013.
Crawford is currently 7-0-3 with a 1.65 G.A.A and one shutout. If he can continue this pace once he returns from injury, the Hawks could continue to be an elite Stanley Cup threat.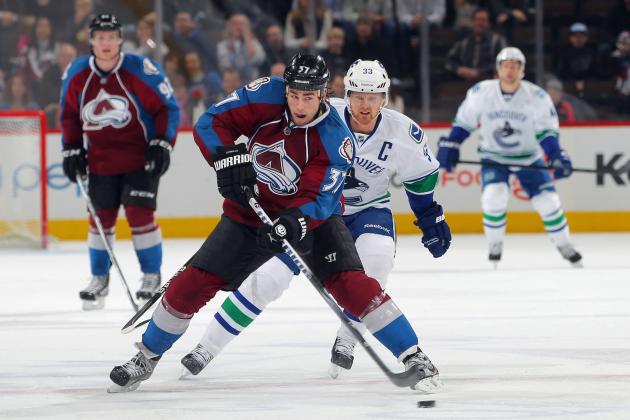 Doug Pensinger/Getty Images

Ryan O'Reilly is the pick for the Colorado Avalanche because it is very surprising that he has continued his holdout for the 2013 NHL season.
O'Reilly is a very talented player who did great things for the Avs in 2011-12, so it is very surprising that he hasn't been on the ice for the team in 2013.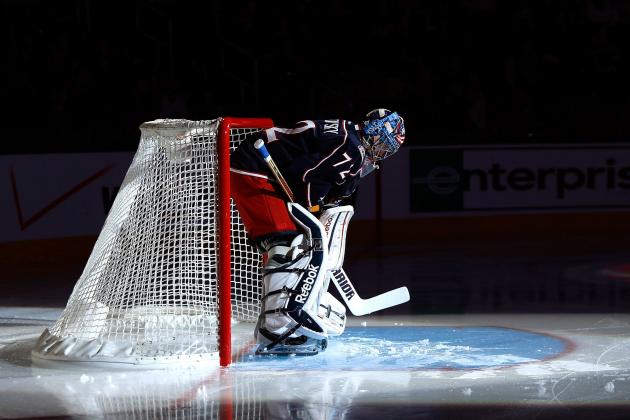 Kirk Irwin/Getty Images

Sergei Bobrovsky has been average for the Columbus Blue Jackets and has posted a decent record of 2-5-2 with a 2.88 G.A.A. thus far,
The Blue Jackets have struggled, but Bobrovksy has given the team a chance to win thus far in 2013.
If the team can add some talent going forward, they should be able to grow with "Bob" between the pipes.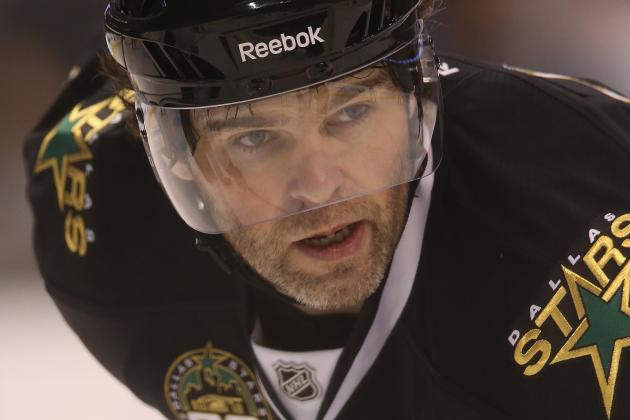 Ronald Martinez/Getty Images

Jaromir Jagr has played amazing hockey for the Dallas Stars thus far, and it has been very unexpected considering his age and his recent injury history.
Jagr is leading the team in the scoring. He's been a great addition who is helping the Stars win.
Gregory Shamus/Getty Images

Henrik Zetterberg has always been an amazing two-way hockey player, but he has never been one of the leaders in league scoring.
Thus far Zetterberg has been one of the NHL's top scorers. He has been a huge reason why the Red Wings have had success in 2013.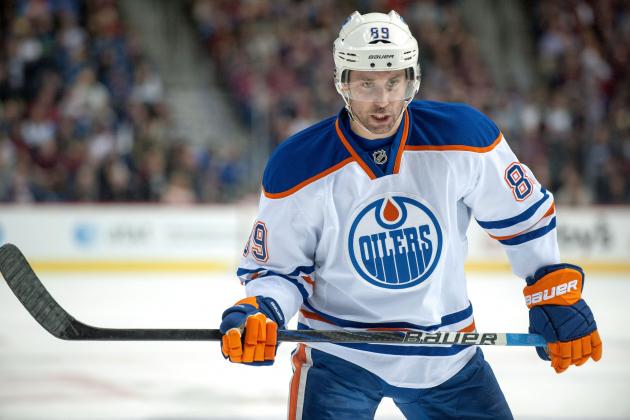 Dustin Bradford/Getty Images

With young guns like Taylor Hall, Jordan Eberle and Nail Yakupov on the roster, no one expected Sam Gagner to be one of the team's top scorers.
Gagner currently is tied for the team lead in scoring and he's been an asset to the Oilers. With Gagner contributing at an amazing rate, the Oilers have a very talented top-six.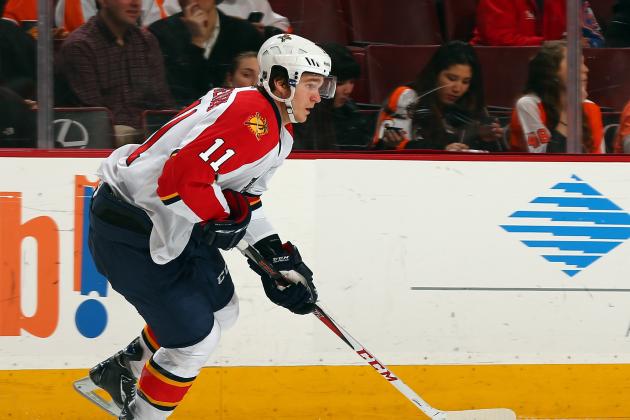 Elsa/Getty Images

Jonathan Huberdeau is a player who should contend for the Calder Trophy in 2013. He is currently second in team scoring with six goals and nine points.
Huberdeau has been a pleasant surprise for the Florida Panthers, and he is going to be a very great player one day.
Jeff Gross/Getty Images

Jonathan Quick has been unexpectedly bad for the Los Angeles Kings thus far in 2013, and it is a huge surprise considering the run Quick had for the team in 2011-12.
Quick is coming off a Conn Smythe Trophy season and he currently has a sub-.500 record for a struggling Kings team.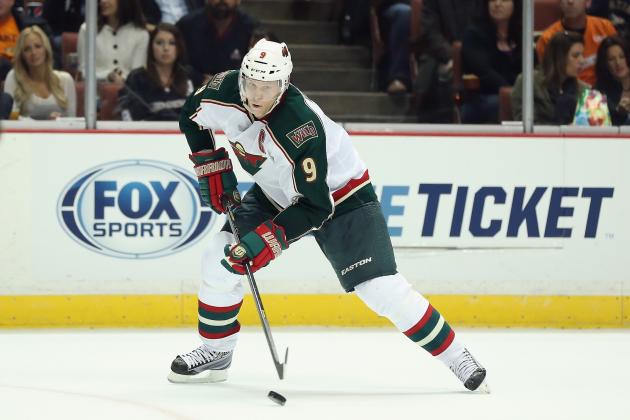 Jeff Gross/Getty Images

Mikko Koivu has had an amazing start for the Minnesota Wild and his play thus far has been an asset for the team.
Zach Parise was expected to carry the load for the team after he signed a mega-contract, but Koivu has really played well and been the team's best player to date.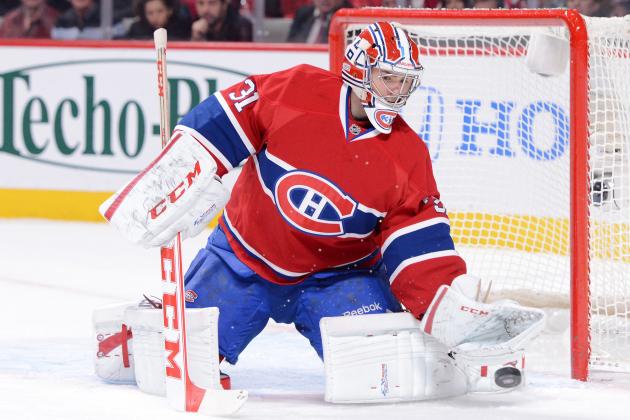 Richard Wolowicz/Getty Images

Carey Price has been the backbone of the Montreal Canadiens so far in 2013, and he has been a big reason why the team has been one of the best in the league so far.
Price is a talented netminder who currently has a 9-3-0 record. He could be a Vezina candidate in 2013.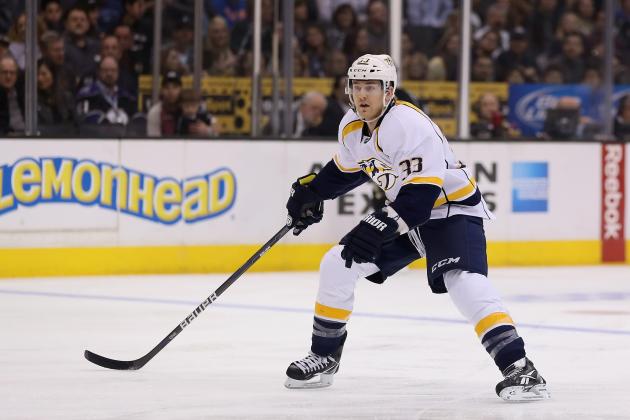 Jeff Gross/Getty Images

Colin Wilson is a young center for the Nashville Predators who has had a great start to the season.
Wilson is starting to emerge as a talented top-six player and has a great shot in addition to his solid playmaking skills.
The Predators are off to a solid start and Wilson is a big reason for that success.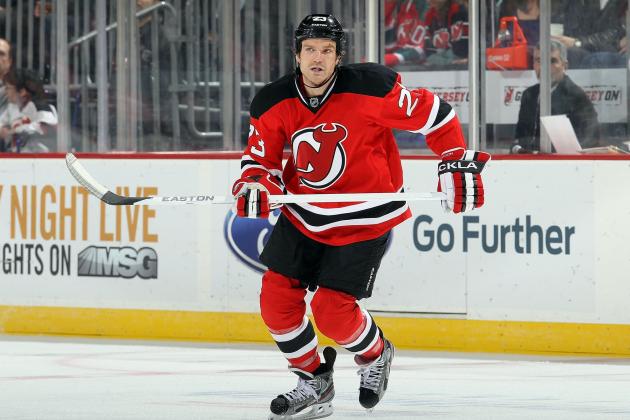 Jim McIsaac/Getty Images

David Clarkson has been a P.P.G. player for the New Jersey Devils thus far, and no one expected Clarkson to be as dominant as he has been.
Clarkson has scored 10 goals and has been one of the best offensive players for New Jersey during the shortened season to date.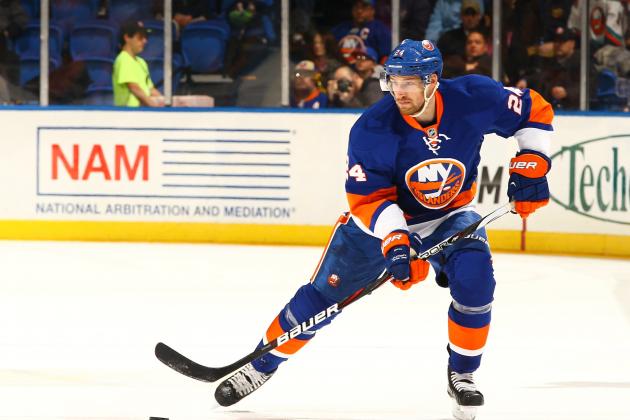 Al Bello/Getty Images

Brad Boyes has had an amazing start to the 2013 season and he has made almost every New York Islanders fan forget about PA Parenteau.
Boyes has 12 points thus far, and he has been a solid addition to the Isles' top-six.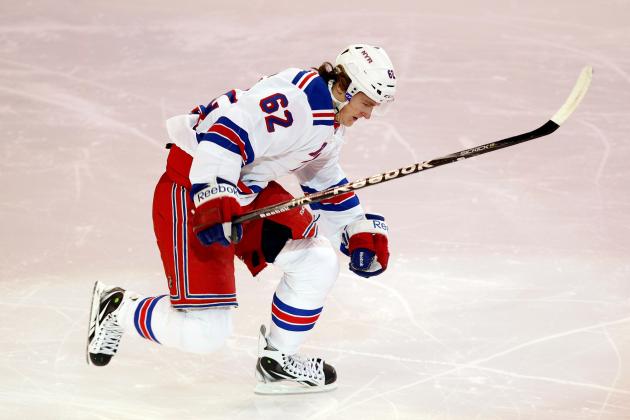 Gregory Shamus/Getty Images

Carl Hagelin has been the New York Rangers' unsung performer of the season to date in 2013. Hagelin is skating on a line with Rick Nash and the duo has been amazing thus far.
Hagelin has six goals, one less than team leader Marian Gaborik, and 10 points for the Blueshirts in 14 games.
Jana Chytilova/Freestyle Photo/Getty Images

Craig Anderson has been off to an amazing start for the Ottawa Senators, and he remains their best hope to make the playoffs in 2013.
With Jason Spezza and Erik Karlsson expected to miss the rest of the regular season, Anderson has been a rock posting a 7-4-2 record with a 1.61 G.A.A.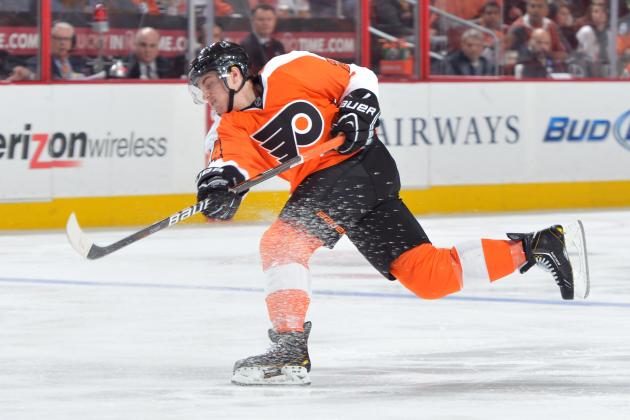 Drew Hallowell/Getty Images

Matt Read has been the Philadelphia Flyers' top goal scorer in the shortened season to date, and he is also tied with Claude Giroux for total points.
After entering the league last year and producing at an alarming rate, Read has stepped up his game in unexpected fashion.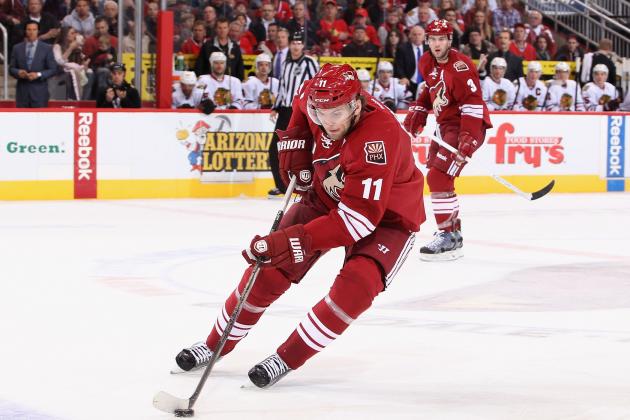 Christian Petersen/Getty Images

Martin Hanzal has stepped up in a big way for the Phoenix Coyotes in 2013. He has been a great top-six center and has been one of the team's top scorers.
With seven goals and three assists for 10 points, Hanzal is starting to play a big role in the Coyotes offense.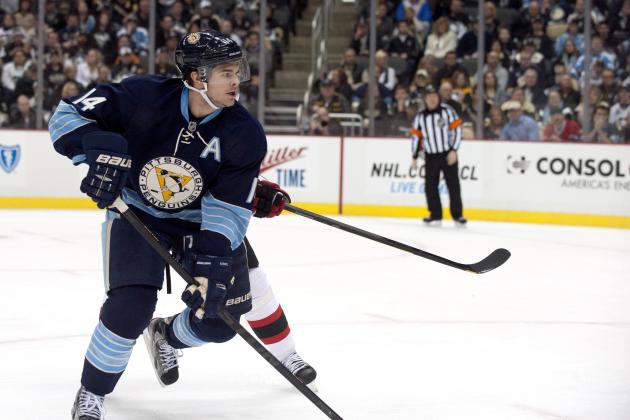 Vincent Pugliese/Getty Images

With a star-studded roster in Pittsburgh, it is fair to say that no one would have expected that Chris Kunitz would be the team's second-best scorer at the quarter mark of the season.
Kunitz has had an electric start by positing a stat line of six goals and 12 assists for 18 points to date.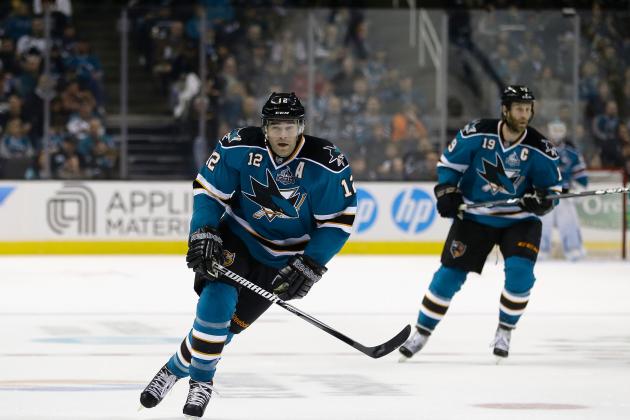 Ezra Shaw/Getty Images

Patrick Marleau was one of the NHL's top scorers through the first few weeks of the season and he took the league completely by surprise.
Marleau has always been a decent offensive contributor, but no one could have foreseen him being among the league leaders this early in the season.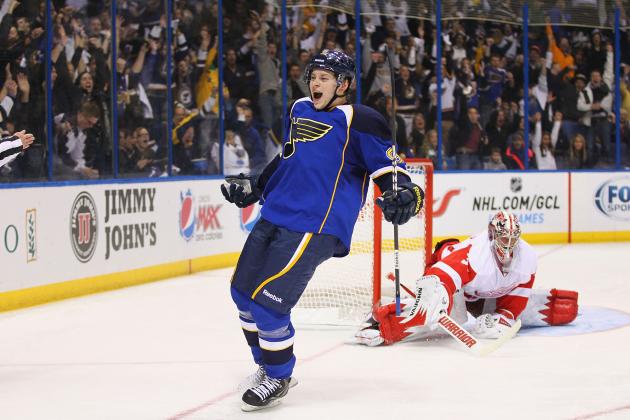 Dilip Vishwanat/Getty Images

Vladimir Tarasenko is a player who will be among the finalists for the Calder Trophy in 2013, and he has added some much-needed offense to the St.Louis Blues' lineup.
Tarasenko is a great passer and scorer and he has 12 points to date.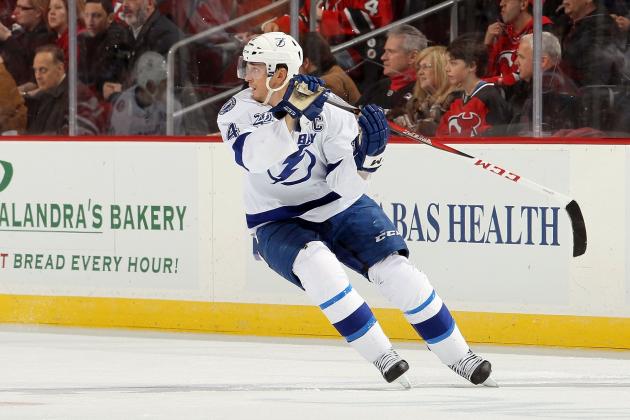 Jim McIsaac/Getty Images

After two consecutive lackluster seasons, it was fair to say that the Tampa Bay Lightning would be regretting the contract they signed Vincent Lecavalier to.
However, Lecavalier has been one of Tampa's best players in 2013 and he has 15 points to his name thus far.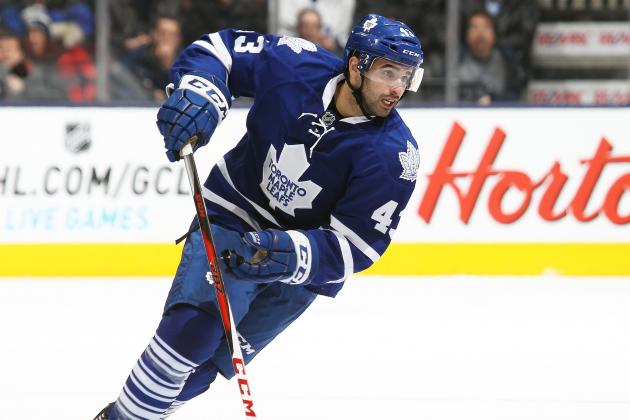 Claus Andersen/Getty Images

Nazem Kadri had been a player who never got a fair shot at the NHL level during the Brian Burke era, but under Dave Nonis the young center has had a lot of success early.
Kadri has 14 points thus far. He is the team's top scorer so far in the truncated 2013 season.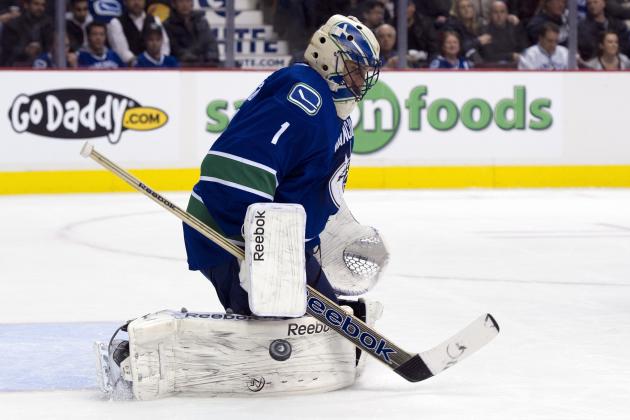 Rich Lam/Getty Images

Just when you thought Bobby Luo's time in Vancouver was done he came back into the picture quicker than a New York minute.
When Cory Schneider struggled early, Luongo made some starts in goal. He has been a clutch netminder, posting a 4-0-0 record with a 1.63 G.A.A to date.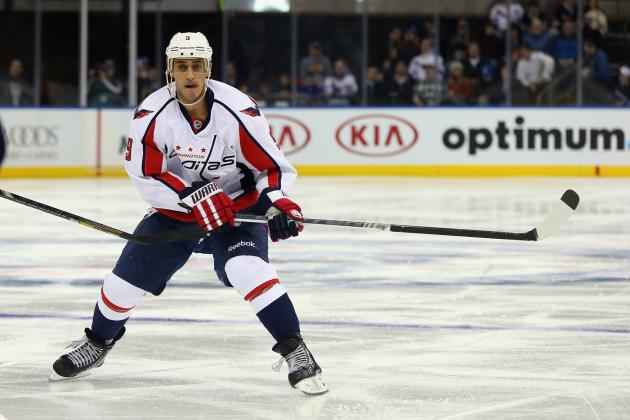 Bruce Bennett/Getty Images

Mike Ribeiro has proven to be quite the acquisition. The Washington Capitals' center has been the team's top scorer in 2013.
Acquired in a trade during the summer, Ribeiro has scored five goals and assisted on 13 others for 18 total points to date.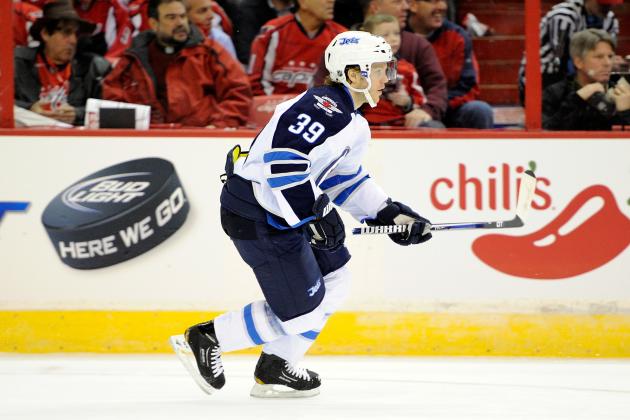 Greg Fiume/Getty Images

Tobias Enstrom is the Winnipeg Jets' leading scorer thus far with two goals and 11 assists through 13 games.
The Swedish defender has been the team's MVP so far and it is rare for a defender to lead his team in scoring. He has always been a solid defender, but this offense early and often was not expected.