How the Summer's Biggest Free-Agent Spenders Are Faring Early in the NHL Season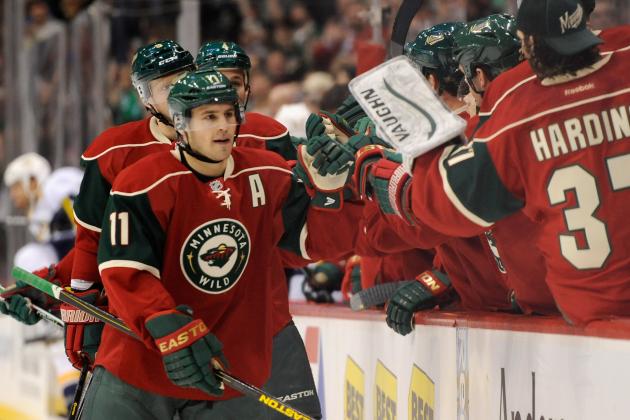 Hannah Foslien/Getty Images

The 2012 NHL offseason was one of the most interesting ever. Some teams decided to take a run at the top-dollar free agents, locking them up to long deals under the now-defunct CBA. Others, in anticipation of the cap coming down with a new CBA, sat back and let the other squads spend themselves into cap hell.
While it feels like only last week that we got our beloved sport back, the fact of the matter is that the season is already a quarter gone.
With a handful of games under their belts and plenty of chances to view the teams, let's look at some of the biggest spenders from the last summer and see how they are fairing.
Begin Slideshow

»
Ronald Martinez/Getty Images

While the Dallas Stars are a mid-range team when it comes to overall spending on their roster, they pushed some serious pennies towards two of the top (albeit aging) free-agent forwards that were available.
The Stars, apparently in love with the youth already in place, paid a collective and eye popping $9 million total to Jaromir Jagr and Ray Whitney, both members of the 40-and-up club. The deals seemed to pay off early as Jags came out flying, but he's come back down to earth since the first few games, and Whitney has been on the IR since the beginning of February.
The Stars have struggled to piece together wins early, but a majority of their games have come on the road thus far. While they are a pedestrian 5-5 as visitors, they are better at home where they sport a 3-1-1 record.
If Jagr doesn't work out this season, at least Dallas won't be on the hook for him for two years like they are for the currently lower-body-injured Whitney. It's a little too soon to see if the mild splurge will pay off for the Stars, but they currently sit in seventh place in the West.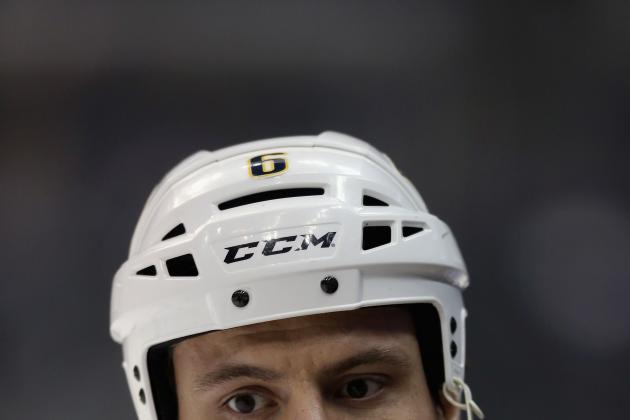 Jeff Gross/Getty Images

The Nashville Predators would have preferred to keep a serious distance away from any lists like this during the offseason, and to say that they had their hands forced by the Philadelphia Flyers would be an understatement.
Such is the nature of taking your sweet time when locking up your impending star free agents. When Shea Weber kind of "hit the market" as an RFA, Paul Holmgren made arguably the most predatory offer sheet move ever.
Preying on the small-market Preds, who had already lost Ryan Suter to big money—I'm sorry, I mean to family—he extended Weber a 14-year, $110 million contract. To boot, the deal included a $13 million signing bonus.
Nashville ended up paying to keep their captain in town in the end, and now sport the highest paid player in professional hockey on its roster.
Weber has failed to live up to the contract (which may be impossible to do anyway) thus far, posting two assists and no goals while the Predators continue to find ways to win. Nashville is currently fourth in the West, but in no thanks to their forced spending spree on Weber.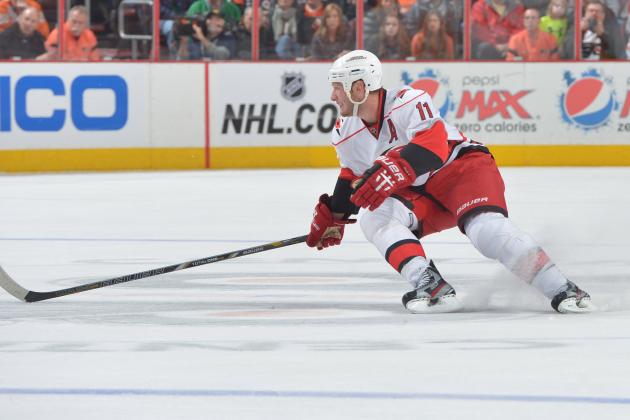 Drew Hallowell/Getty Images

The Carolina Hurricanes looked to add a little bit more upside to their forward lines during the offseason, as they traded for center Jordan Staal and signed Alexander Semin to a one-year deal worth $7 million.
If there's another player that has had the word "enigma" attached to his name over the last few years in this league, I can't think of him. Semin has been a solid (but not outstanding) investment for the 'Canes so far as he's posted 10 points in 13 games. More surprising is his plus/minus rating, as he's currently sitting pretty at plus-11.
Staal has also been a boost to Carolina's offense, as he's clipped along nicely with two goals and 10 assists. Odds are the team couldn't have been hoping for things to work out much better than they have, as both of the big offseason additions are producing and the team is currently winning the Southeast Division.
Richard Wolowicz/Getty Images

Peter Chiarelli is either a gambling man or a freakin' genius.
At the start of the 2013 season, his Boston Bruins were among the teams that found themselves in very, very sticky contract territory. Now the team has its young core all intact and sitting nicely under the cap after the magic-mojo (or BS, depending on who you talk to) deal of Tim Thomas to the New York Islanders for...nothing, really.
Nothing but the sweet green ink that now represents Boston's cap situation on paper.
Two weeks ago I would have written how bad of a shape the Bruins were in, cap-wise. But now the team has David Krejci, Patrice Bergeron, Milan Lucic, Tyler Seguin, Brad Marchand and Zdeno Chara locked up for the foreseeable future.
They might have to do a little squirming to re-sign Tuukka Rask, but the Northeast Division-leading Bruins are in fine shape for now.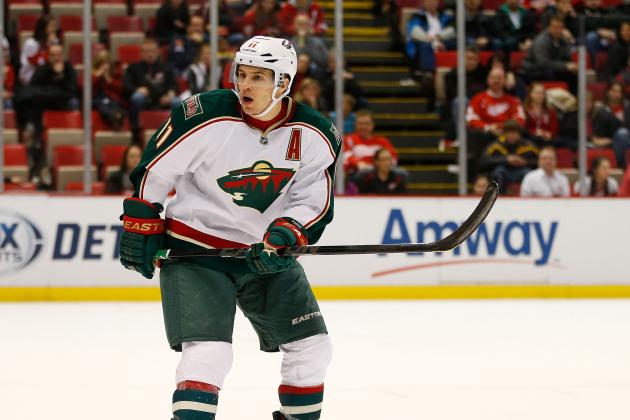 Gregory Shamus/Getty Images

I'll do my best to not talk about the hypocrisy that lead to the Minnesota Wild signing both Zach Parise and Ryan Suter to matching till death do us part deals. The "broke" Wild shelled out $196 million dollars to two hockey players, and the magnitude and length of commitment involved in these deals make it feel a bit silly to examine it only a handful of games in.
Suter and Parise have both been producing offensively, but when you watch the Wild play you can still tell this is a team adjusting to so much new talent in the lineup. As the talented top-six struggles to find consistency, some issues in goal have caused the Wild to start off slowly.
They are currently two points outside of the eighth seed in the West.