Where Does Greg Zanon Rank Among the Best Beards in NHL History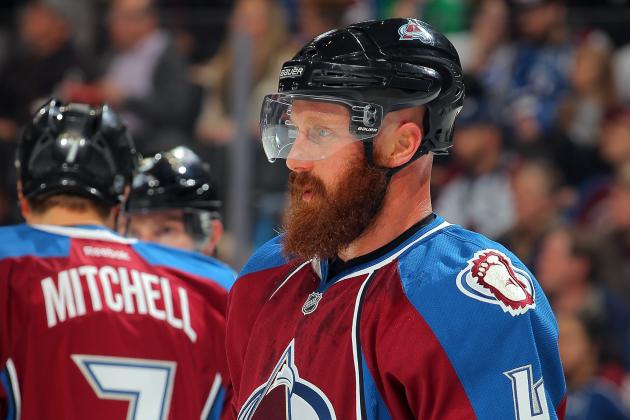 Doug Pensinger/Getty Images

The beard has its place in hockey culture although it's hard to believe that before expansion, most Original Six teams prohibited facial hair.
Most players now grow beards in the playoffs—a tradition started by the New York Islanders during their run to four straight Stanley Cups from 1980-83.
This year, Colorado's Greg Zanon is sporting a rather thick beard during the regular season. Here's a look at where Zanon's facial growth fits in with some of the NHL's best beards of all time.
We're judging beards based on their appearance, thickness and any impact they may have had on hockey culture. So sit back and enjoy our look at Zanon and the best beards in NHL history.
Feel free to mention any great beards you feel I missed, but try to link to a photo to share these great faces with all of us.
Begin Slideshow

»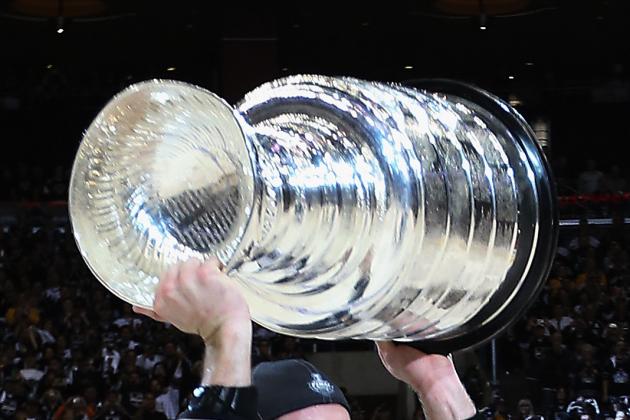 Bruce Bennett/Getty Images

The Los Angeles Kings won their first-ever Stanley Cup last spring, and Dustin Penner got to celebrate with this full playoff beard.
Any beard looks better with the Stanley Cup.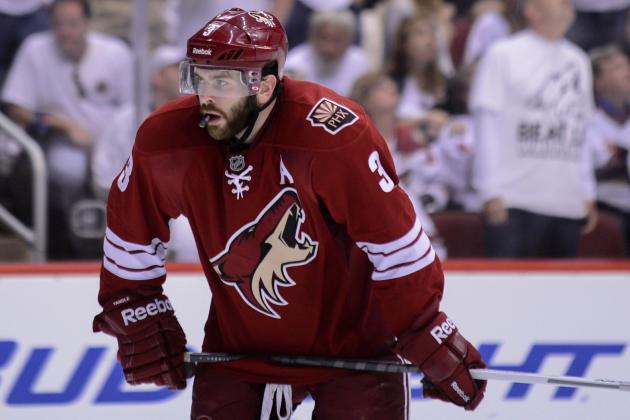 Matt Kartozian-USA TODAY Sports

The Coyotes reached the Western Conference Final last season.
It was the deepest the Coyotes/Jets franchise has advanced since entering the NHL in 1979, and it gave defenseman Keith Yandle a chance to show off his inner wolfman.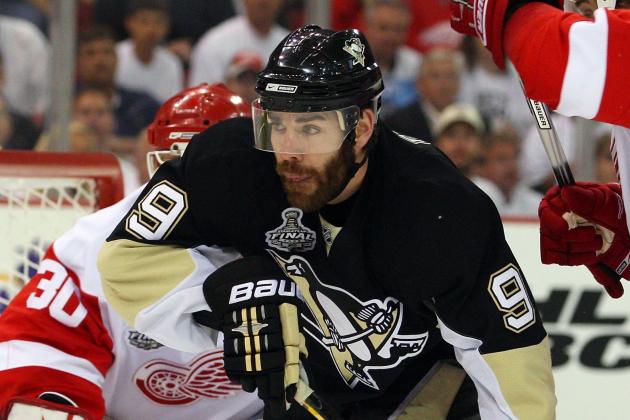 Jim McIsaac/Getty Images

Pascal Dupuis won a Stanley Cup with the Pittsburgh Penguins in 2009.
The final went a full seven games, which allowed the beard to grow pretty thick.
In the end, it's hard to say what Dupuis was prouder of, the facial growth or the Stanley Cup win.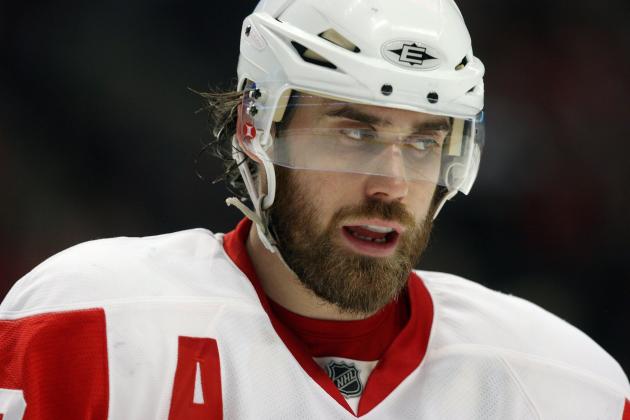 Jonathan Daniel/Getty Images

This beard makes Detroit's Henrik Zetterberg look even more intense—if that's possible.
The Wings' super Swede proudly wore this thick playoff beard when the Red Wings won the Stanley Cup in 2008.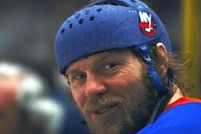 forum.calgarypuck.com
The Islanders of the 1980s were the first team to grow playoff beards. It worked, as they won four straight Stanley Cups from 1980-83.
Butch Goring was the famed "last piece of the puzzle." GM Bill Torrey acquired Goring from the Kings at the trade deadline in 1980, and his presence helped take pressure off the Isles' top line and added some much-needed confidence to their dressing room.
Despite having blond hair, Goring grew a thick, rugged playoff beard, shown here.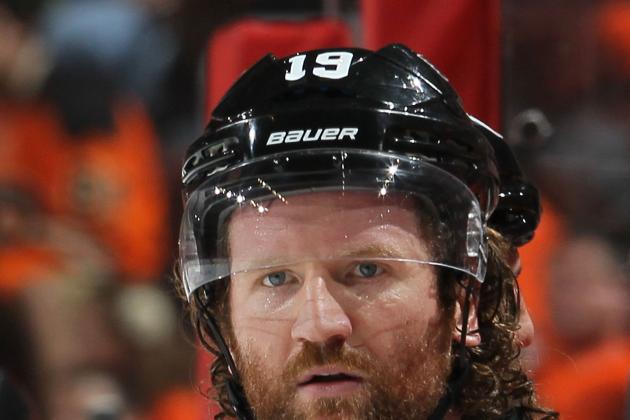 Jim McIsaac/Getty Images

Unlike most of the other players on this list, Scott Harnell keeps his beard during the regular season, not just in the playoffs.
Injuries have sidelined Hartnell this season, but when he's in the lineup, his big, bushy beard is as thick and distinctive as any in the league today.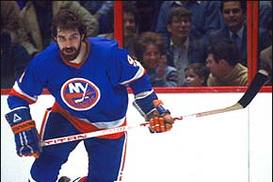 firethecannon.com
Hall of Famer Clark Gillies wore his beard so well it helped earn him his nickname: Jethro.
The rugged power forward kept opposing players off-balance with his size and his skill.
Gillies also wore his beard all season long during a good part of his career.
He was a key contributor to the Islanders dynasty.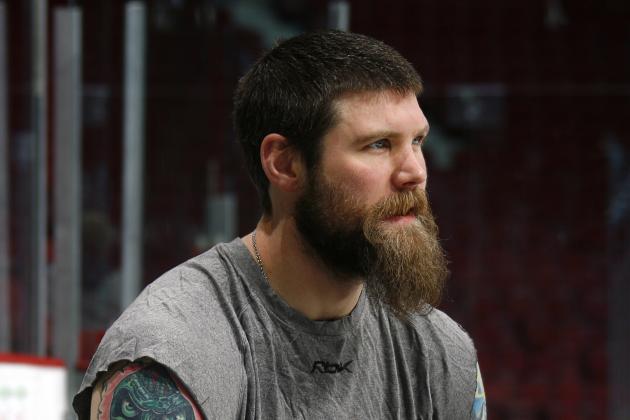 Jeff Vinnick/Getty Images

Scott Parker was a tough customer for the Avalanche and Sharks, 1998-2008.
In 308 career games, Parker scored only seven goals and 21 points, but he managed to accumulate 699 penalty minutes and the respect of opposing enforcers.
If Parker's firsts didn't intimidate potential opponents, his beard may have.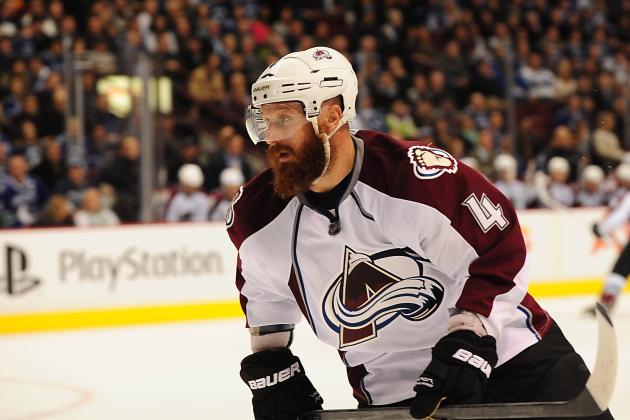 Anne-Marie Sorvin-USA TODAY Sports

Greg Zanon's red beard goes perfectly with the Avalanche's white road jerseys.
No doubt Zanon ranks as the top beard among active players right now. The 32-year-old Burnaby, BC, native sets the standard for facial hair in his seventh NHL season.
If the Avs somehow go deep into the playoffs, there's no telling how large and thick Zanon's beard may get.
sportsillustrated.cnn.com
Ken Morrow's beard is historic.
Morrow was a member of the 1980 U.S. Olympic Team, playing for legendary coach Herb Brooks. Brooks had a no facial hair policy, but he was willing to waive it to allow the former Bowling Green University star to play on his team.
Morrow's beard stayed with him throughout his NHL career. After winning gold at Lake Placid, he won four straight Stanley Cups with the Islanders.
By the time the Flint, Mich. native retired, beards were a lot more acceptable around the NHL.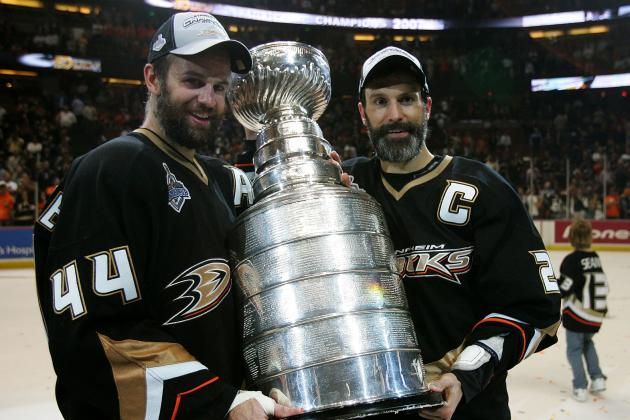 Jim McIsaac/Getty Images

This slide is a two-for-one, with Scott and Rob Niedermayer sharing the spotlight together.
Both Niedermayer brothers sported thick, bushy beards when the Ducks won their only Stanley Cup in 2007.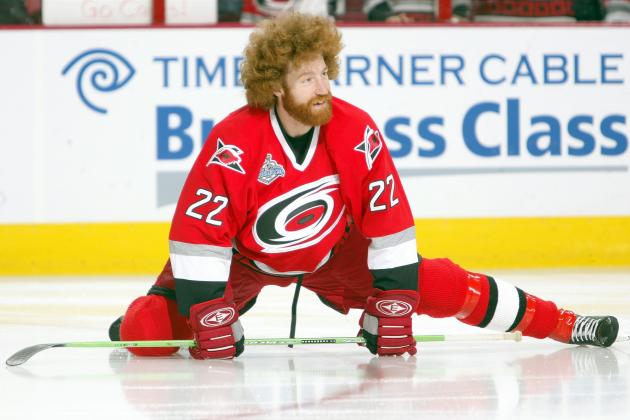 Elsa/Getty Images

The beauty of Mike Commodore is that he never took himself and his look too seriously.
The steady veteran defenseman rocked this red beard and Afro during Carolina's Stanley Cup run in 2006.
Commodore scored two goals and four points in 25 games for the Hurricanes that postseason, but he led the league in photo opportunities.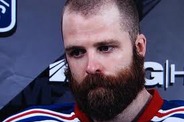 hockeychump.com
Paul Mara's playoff beard became more legendary than the journeyman defenseman himself.
The buzz cut Mara was sporting made the beard stand out even more. Few players can match the thickness of Mara's facial hair.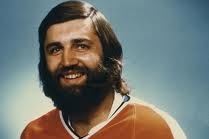 tumblr.com
"Cowboy" Bill Flett was the first. In the late 1960s and early 1970s, the Vermillion, Alberta, native was the first NHL player to wear a full-length beard.
Flett was one of the most popular players on the expansion Kings and then won a Stanley Cup with the Flyers in 1974.
Flett's best season came in 1972-73 when he scored 43 goals and 74 points playing on a line with Bobby Clarke.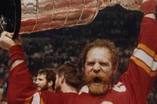 sports.ca.msn.com
The lasting image of Lanny McDonald comes from the final NHL game of his career.
The veteran, who was already famous for his mustache, grew a great playoff beard in 1989 and won his first and only Stanley Cup championship with the Calgary Flames.
It capped a memorable final season for McDonald, which saw him score his 500th career NHL goal, pick up his 1,000th career point and win his only championship.