NHL: Power Ranking the Top 10 Penalty-Killing Units So Far This Season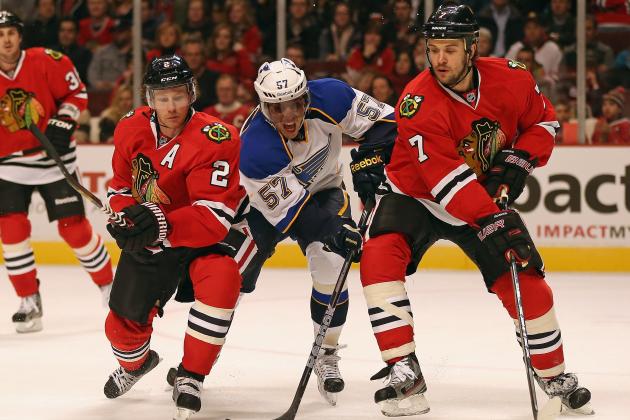 Jonathan Daniel/Getty Images

While going shorthanded will inevitably accelerate hockey's physical toll on a group of active skaters, an assertive penalty kill can spark an equally vital boost of energy by way of heightened confidence.
Besides warding off the power-play strikers in the scoring department, an exceptional performance on the PK features any combination of clears, blocked shots, hits and shorthanded rushes.
With the NHL hovering around the first-quarter mark of its 2012-13 campaign, here is a look at some of the finest foursomes in special teams so far. All of them are comprised of individuals who have been more effective with one another than with other teammates and have boosted their teams to a success rate in the top echelon of the penalty-killing leaderboard.
These evaluations are based on performances through games of Monday, Feb. 11. Unless otherwise noted, all stats, figures and other information were found via NHL.com and that website's official play-by-play game sheets.
Begin Slideshow

»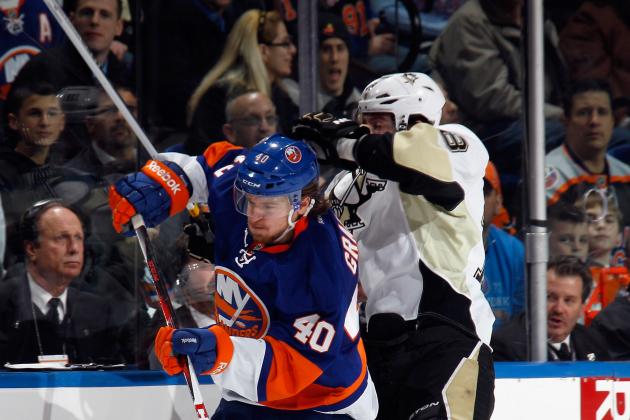 Bruce Bennett/Getty Images

Though hardly the smoothest or most efficient penalty-killing brigade around, the primary quartet for the New York Islanders have helped their team to get through almost 90 percent of their total shorthanded segments.
The group in question has allowed two opposing power-play goals out of 16 shots on net while on duty. But Grabner has also tallied a shorthanded strike as one of his six four-on-five shots when playing with Hamonic, MacDonald and Nielsen.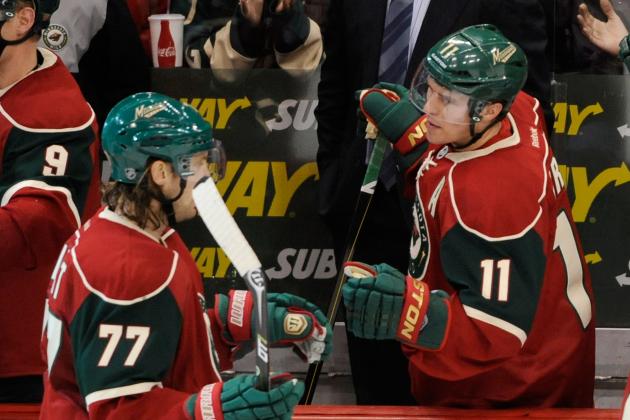 Hannah Foslien/Getty Images

The Minnesota Wild ventured into Vancouver on Tuesday with the only goal allowed by the penalty-killing unit of Gilbert, Koivu, Parise and Stoner coming against these same Canucks only five evenings prior.
Apart from that and six other opposing stabs, these four have kept Minnesota's shorthanded stretches relatively uneventful, provided they are all assigned to the ice at a given moment.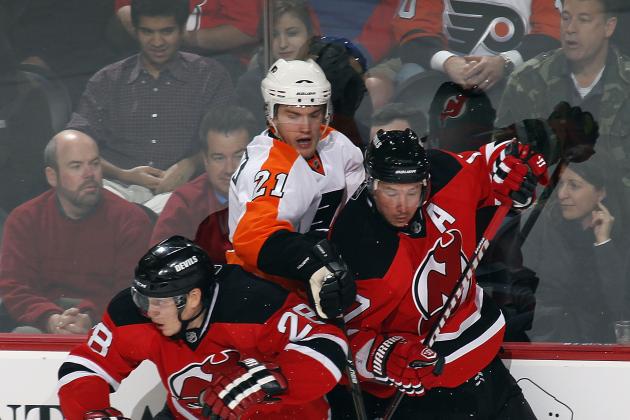 Bruce Bennett/Getty Images

The two backliners of this unit, Salvador and Volchenkov, have each allowed a team-high six goals while shorthanded. That stat, however, is fairly deceptive, as is New Jersey's current position on the NHL's penalty-killing leaderboard in that it could be a little higher if not for several three-man situations.
Three of those goals against for each of the two defensemen have come either during a four-on-three in overtime or five-on-three in regulation. The rest of the time, their performance has been a matter of being linked up with a reliable pair of forwards, of which there are two good enough for this list.
With Kovalchuk and Zajac, this set of Devils penalty killers has allowed one goal and scored one via Kovalchuk. Volchenkov has blocked three shots and Zajac has logged two takeaways.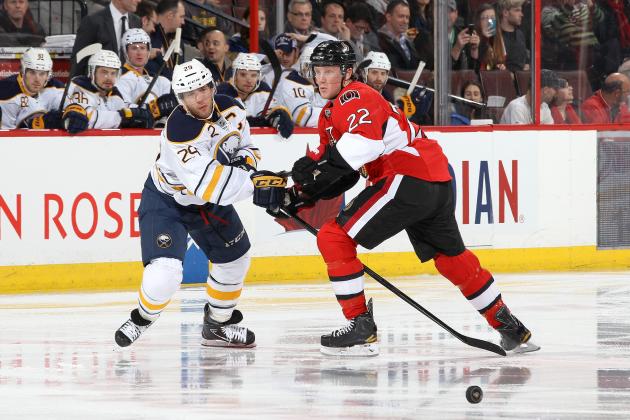 Jana Chytilova/Freestyle Photo/Getty Images

This Ottawa Senators PK unit has been seamless on the scoreboard, authorizing no power-play goals on a cumulative five shots on net.
Another combined five attempted shots have been blocked by Condra and Phillips when they have worked with the likes of Methot and O'Brien.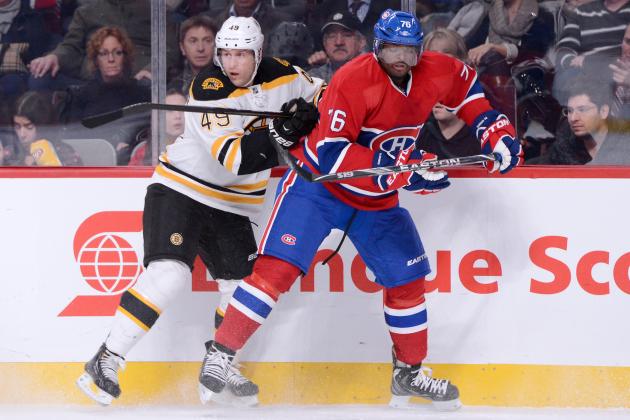 Richard Wolowicz/Getty Images

Boston Bruins captain Chara has fumbled the puck at times for a couple of shorthanded giveaways. But otherwise, he and Boychuk are rightly among the team's top three defensemen in penalty-killing ice time, while Kelly and Peverley hold a similar distinction among the Boston forwards.
The opponents have failed to score on three shots on goal against this foursome while yielding three shorthanded shot attempts, a giveaway and an icing. Kelly has taken two of those attempted stabs and also drew a penalty to negate a Toronto power play in the waning minutes of an eventual 1-0 victory.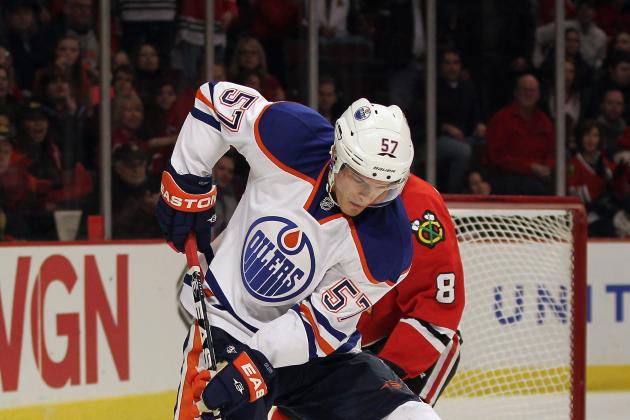 Jonathan Daniel/Getty Images

The Oilers were the first team to go shorthanded 60 times this season, but they had the NHL's fifth-best penalty kill at 86.5 percent entering Tuesday's action. This unit is one of the top reasons why.
Since Lander's season debut on Jan. 31, he has taken two shorthanded shots in four games while playing on this unit. Since Fistric made his Edmonton debut on Jan. 24, he has logged a shorthanded hit and neither he nor Lander has witnessed an opposing power-play goal from any location but the bench.
When Fistric and Lander have teamed with Schultz and Smyth, Edmonton has kept the opposing power play scoreless on three shots on net and forced two giveaways.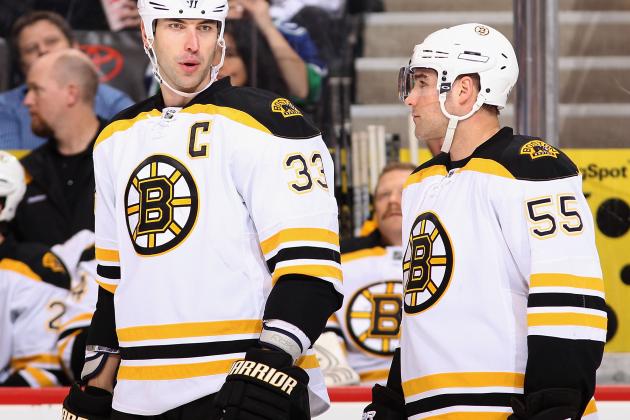 Christian Petersen/Getty Images

Through the Bruins' first 10 games going into Tuesday's tilt with the New York Rangers, Boychuk and Chara had each been on the ice for only one of the team's three power-play goals against. Bergeron and Marchand have shared none of the liability on any of those three setbacks.
This group was, however, in action when Marchand connected for a shorthanded goal. That has been one of three shots taken by Boston, as opposed to only one by the adversary, when these four have been summoned to kill a penalty.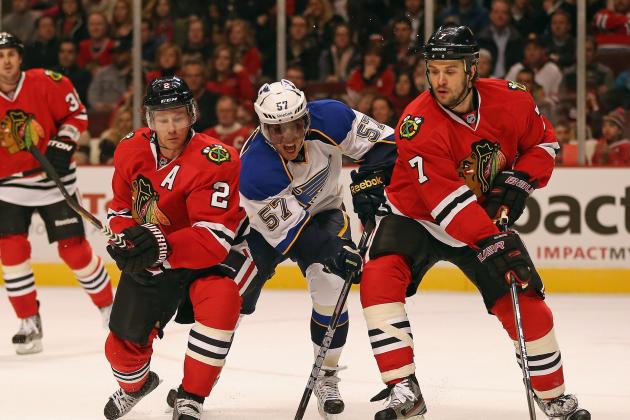 Jonathan Daniel/Getty Images

Seabrook is the Chicago Blackhawks' shorthanded ice-time leader with an average of 2:57 per night and, when playing among this particular quartet, has blocked six opposing power-play shots.
In a Jan. 24, 3-2 win over Dallas, Seabrook drew a penalty on Brenden Morrow to negate the Stars' advantage while playing with Keith and Kruger. When Chicago restored full strength, its ensuing power play effectively set up Marian Hossa's walk-off strike.
When joined by the other three skaters, Frolik has had two takeaways, a blocked shot, a shorthanded shot on goal and a missed shot attempt. Keith has blocked two shots and one of Chicago's three goals against through 12 games while on the PK, one occurred while he was in the box (Feb. 2 against Calgary).
This unit's only blemish to date came off the stick of T.J. Oshie late in the third period of an eventual 3-2 triumph over St. Louis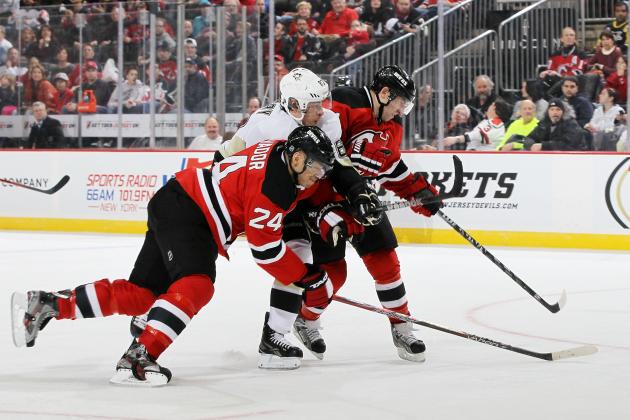 Jim McIsaac/Getty Images

Devils opponents have managed all of two shots on goal when their power play has dealt with this group through the team's first 12 outings. Gionta, on the other hand, has pelted the other netminder with three shorthanded shots when Josefson, Salvador and Volchenkov are sharing the ice with him.
Elsewhere, Salvador has blocked three opposing shots, Volchenkov two and Josefson one. Gionta and Salvador have each recorded a takeaway and the foursome as a whole has forced a giveaway.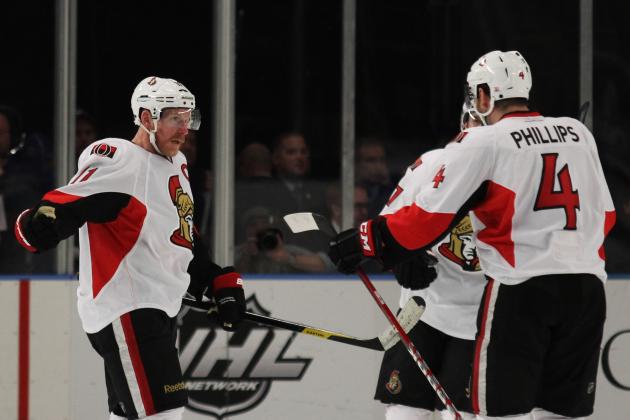 Bruce Bennett/Getty Images

The Senators first summoned these four to face an opposing power play in the second game of the season against Florida. During their shift, they forced a giveaway and Alfredsson took a shorthanded shot on goal.
This unit has since produced two more of each, along with two takeaways by Alfredsson, a blocked bid by Turris, three hits by Methot and zero power-play shots at the Ottawa cage.
To underscore the impact of this particular PK quartet, consider what happened when they took the faceoff to start the first shorthanded segment of a Jan. 29 tilt with Washington. Nothing happened at all until the forwards gave way to O'Brien and Condra, after which Mike Green and Nicklas Backstrom each took a stab at Craig Anderson for the Capitals.