5 New Jersey Devil Role Players Who Need to Step Up in 2013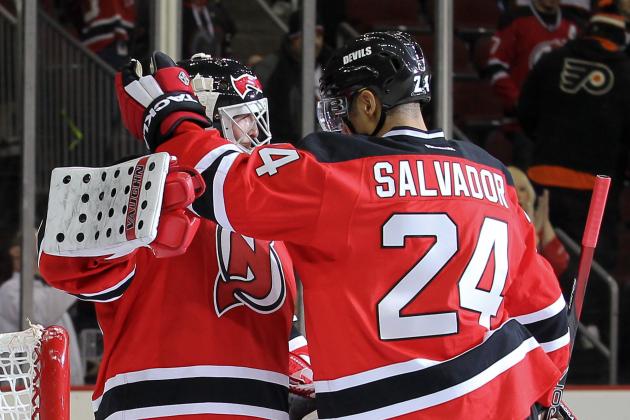 Ed Mulholland-USA TODAY Sports
Captain Bryce Salvador and goaltender Martin Brodeur will need support from the entire roster for the Devils to be successful this year.
What exactly makes a role player in hockey? In a sport like basketball the answer is far more clear. You have your scorers and playmakers like Joe Johnson and Deron WIlliams for the Brooklyn Nets. Then you have your role players, whose responsibilities are to defend and man the glass, like Kris Humphries and Reggie Evans.
Kardashian affiliates aside, in hockey you can argue that every player is a "role" player. While not all players have the same ability, the coach essentially demands the same out of everybody. Rumor has it that Scotty Boman's pregame speech sometimes was simply "forecheck, backcheck, paycheck."
To break it down into definable terms, I'll title the top six forwards and top defensive pair as "featured" players. The rest are role players.
For the New Jersey Devils to even sniff the success they had last season coach Pete DeBoer will have to rely on his role players more than maybe any other coach. Let's look at five who must elevate their game in 2013.
Begin Slideshow

»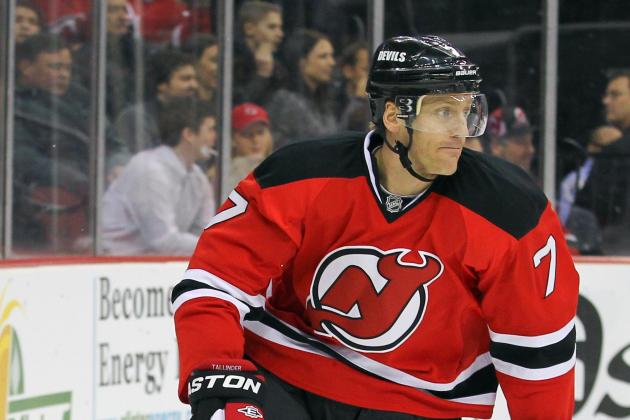 Ed Mulholland-USA TODAY Sports
Tallinder missed most of last season with a blood clot, but returned for the playoffs.
Early last season Henrik Tallinder and the Devils got a scare when doctors found a blood clot in his leg, sidelining the veteran for the second half of the year.
After dabbling in a few playoff games last spring, Tallinder is back to full strength in 2013.
In the 2009-10 season he registered 20 points with the Buffalo Sabres. That offseason New Jersey signed him but has yet to see the same type of production. Tallinder has a long skating stride and the ability to take the puck the length of the ice. He needs to use that skill to jump into the offensive rush this year.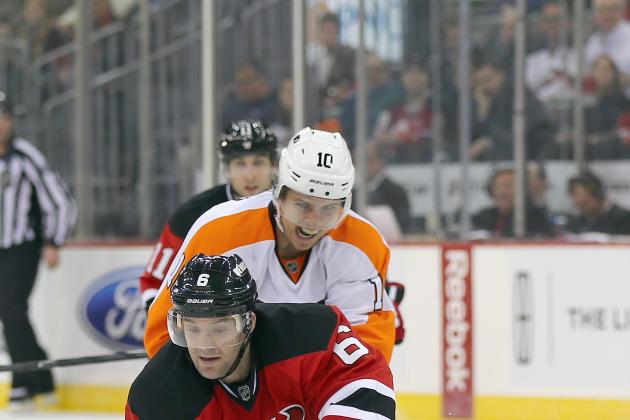 Elsa/Getty Images
Greene's production has steadily declined the past three seasons.
Andy Greene is another defenseman who has to add to the Devils' attack.
Three seasons ago Greene registered 31 assists and 37 points for New Jersey. In the following seasons he registered 23 and 16 points, respectively.
With the loss of Zach Parise the Devils will need offense any way they can get it. That includes the defense. New Jersey must hope that Andy Greene can find his play-making touch again.
He was partnered with Adam Larsson for Thursday night's game against the Islanders. If Pete DeBoer sticks with his pairings then nurturing the youngster will be another responsibility for Greene.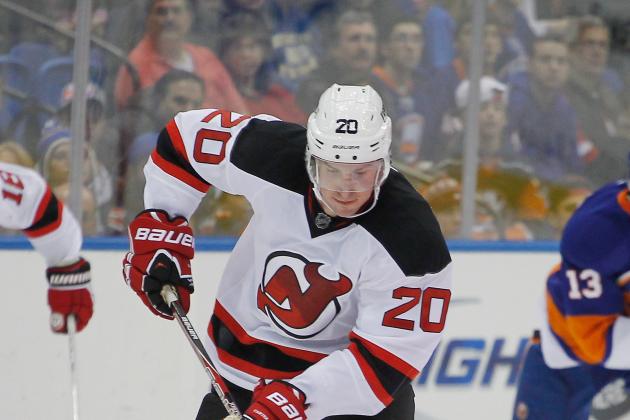 Andy Marlin/Getty Images
Carter and the fourth line came alive last postseason.
In 65 regular-season games last year Ryan Carter registered eight points. In 23 playoff games, however, the Minnesota native nearly equaled that total with seven.
Carter and the fourth line were as important to New Jersey's success as any unit. In this short season it will be crucial that the Devils get the playoff version of Ryan Carter and not the regular-season version.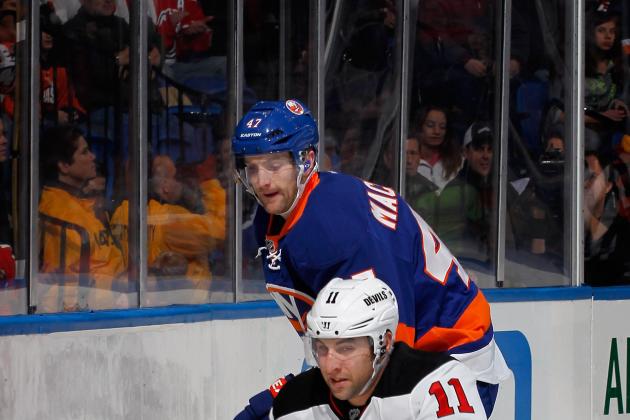 Andy Marlin/Getty Images
At 29 Stephen Gionta is hoping to play in his first full season.
It's a similar story for Stephen Gionta. His heroics last spring were as unexpected as they were vital, tallying seven playoff points after appearing in just one regular-season game.
Like Ryan Carter, the Devils need Stephen Gionta to carry that scoring touch consistently through this season. It wouldn't hurt to pick the brain of his older brother Brian, who holds the Devils franchise record for goals in a season with 48.
Andy Marlin/Getty Images
The Devils selcted Josefson 20th overall in 2009.
Of the five players on this list only one of them is a first-round pick.
Since being selected 20th overall in 2009 Jacob Josefson has been marred by injuries and has yet to play a full season. He is a graceful skater and skilled forward who has to frustrate Devils brass who have to wonder if he will ever approach his talent ceiling.
Full potential or not, the Devils need production from him right now.