Why Liverpool Fans Should Expect Good Things in 2013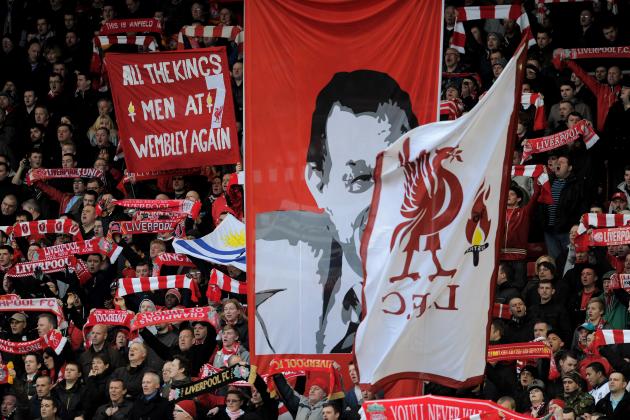 Michael Regan/Getty Images

The year 2012 has been an up-and-down one for Liverpool Football Club, with two domestic cup finals and a first trophy in six years being offset somewhat by another managerial casualty and more unconvincing work in the transfer market.
Of course it has been far from all doom and gloom, as some of the best bits of the year should remind fans.
2013 is fast approaching and Liverpool as a whole club need to look forward and ensure that every department is hell-bent on ensuring that this new year surpasses the one about to end, on and off the pitch.
Results haven't been as good as hoped for so far in the current league campaign—but Kopites still have plenty of reasons for optimism.
Here are eight good reasons why Reds' fans should expect good things from 2013.
Begin Slideshow

»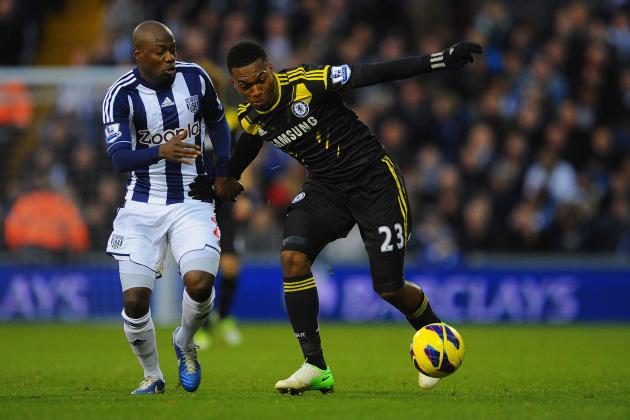 Michael Regan/Getty Images

First and foremost, Liverpool will be looking to do some incoming business when the January transfer window opens—perhaps as soon as within a week from now.
Of course, all signings generate a certain amount of debate between fans at who provides good value, which players would be more suited or provide greater quality and, as always, who should be sold.
Nevertheless, an incoming player usually gives both the team and the fans a boost and the latest rumours (from Mirror Football) are that Daniel Sturridge is on his way to Anfield, while Tom Ince remains a target too.
Even bringing in two players in January could have a significant impact on the team in the final third—and if the defence can find their best form too, Liverpool will have a better second half of season than the first has been.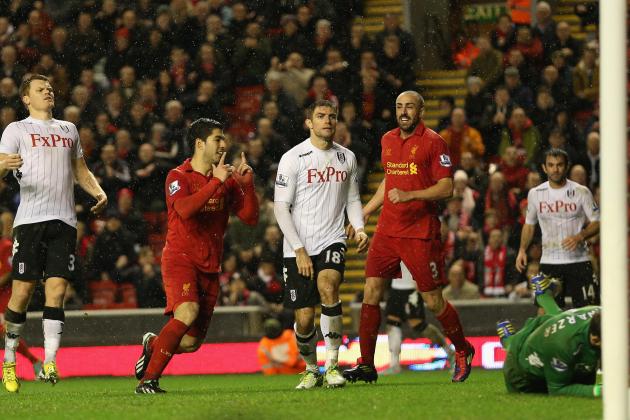 Clive Brunskill/Getty Images

After around a third of the season had passed, Liverpool were alternately criticised for not winning enough games and praised for embarking on a run of games unbeaten.
After three wins in a row at the beginning of December, it looked like the Reds were finally finding their form on a regular basis—but since then, two defeats in three with six goals conceded have left the club in rather more sombre mood as the year closes.
One final match, away to QPR, remains for 2012 and Liverpool must really be looking to finish with a win against the league's bottom club.
Once 2013 begins it will be a case of trying to find that consistency to bring victories on a much more regular basis; there have been times that the Reds have deserved more than they've gotten but ultimately Rodgers needs to find the formula to close games out.
After one or two more players are added to bulk the squad up in January, Liverpool need to get their best 11 on the field as often as possible and start putting runs of wins together to move up the table.
They are certainly capable; the run of league fixtures from March until the end of the season should realistically not hold any fears for a club in good form and confidence.
Liverpool must make sure they approach those final 11 matches with a chance of still achieving their season objectives.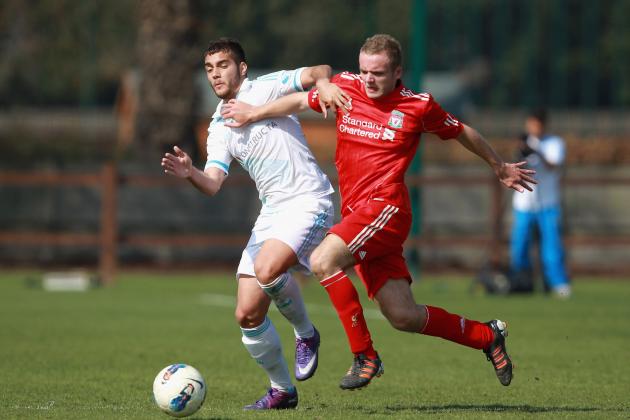 Jan Kruger/Getty Images

While signings are all well and good, the aim for Liverpool over the long term is to have a significant percentage of the first-team squad provided by the club's academy system.
To that end, 2013 should see the likes of Suso and Andre Wisdom to continue trying to establish themselves, while there are also several other youngsters who have a good chance of featuring for the Reds and showing their capabilities.
Liverpool's Under-21 and Under-18 teams continue to mould the players into those who may benefit the first team in the long run. Not all will progress of course, but if two or three from every couple of seasons make the grade, then the Reds will be saving themselves millions in transfer fees.
Not only that, but the players will already be well versed in what is expected of them at the club, both on and off the pitch.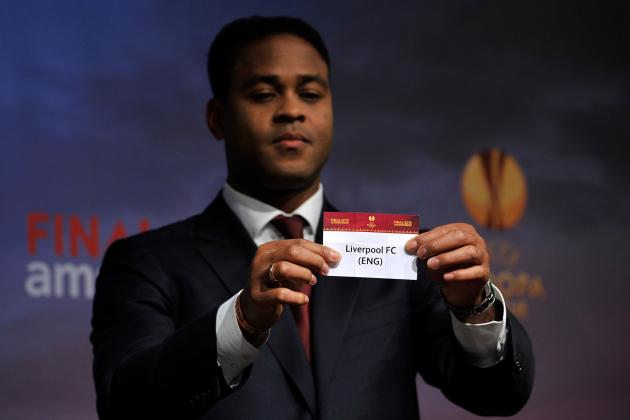 Harold Cunningham/Getty Images

Liverpool finished eighth in the Premier League last season, a finish which was deemed not good enough by the ownership that dismissed Kenny Dalglish.
Brendan Rodgers has so far not managed to guide the Reds any higher during the course of this season, though the club of course retain aspirations of reaching the top six or even four.
Realistically, the worst finish that would be deemed even vaguely acceptable for the present campaign would be a repeat of eighth; with that, the club have not gone "backward" and the transition season, such as this is seen to be, should have laid the groundwork for a successful second campaign.
Eighth would not be good.
No covering that in any way, shape or form; none of Liverpool's past three league finishes have been close to good enough.
But if the Reds were to end the season eighth, they would not partake in next season's Europa League campaign. This is sometimes a good distraction and a chance for younger and squad players to gain valuable game time—but it also detracts from focus on upcoming league games and deprives the manager of the chance to work with his first 11 week to week and game to game.
Opinions will vary on whether not having European football for a second season in three would be classed as a good thing or not, but it should certainly leave little room for excuses in players being too tired or having too much travelling to do during the first half of 2013-14.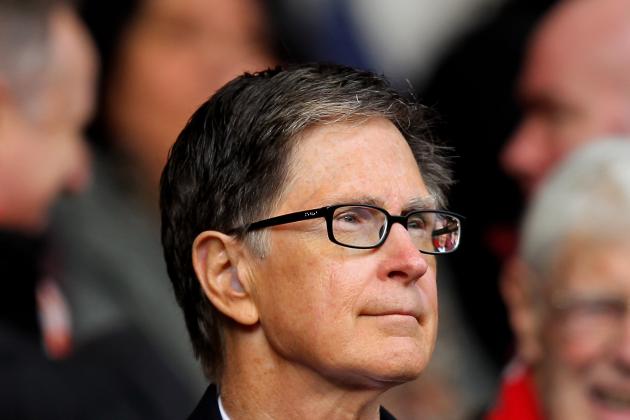 Alex Livesey/Getty Images

Liverpool haven't had a vast net spend under Brendan Rodgers and that is unlikely to change soon, but the manager has intimated that next summer there will be a little more cash to play with (via Mirror Football).
The budget was going to be tight this year, for a number of reasons, but we will be doing something because it is the need of the group. From next season the purse strings should loosen a bit more but in terms of this season it was always on the understanding it was going to be tight in terms of finance.
Exactly how much those strings will be loosened has of course not been revealed, but Rodgers is clearly expecting that he will be able to add significant new faces to his squad next summer.
With a year of working with the current squad behind him, Rodgers should have identified by then exactly who he needs to rid himself of and what profile of player is needed in each position to have a squad that can compete.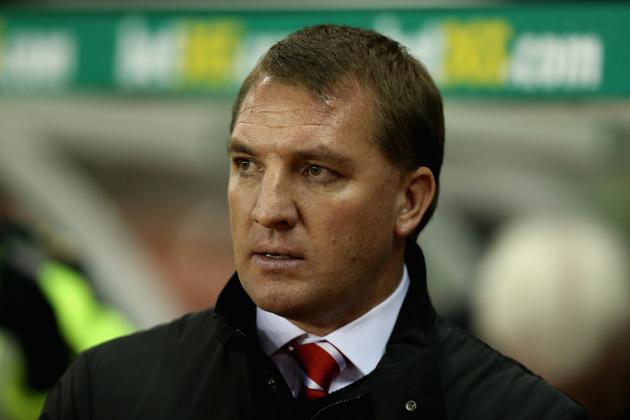 Bryn Lennon/Getty Images

Three transfer windows—that was always likely to be the time frame it would take the new manager to put his stamp on the squad.
This summer past was largely about bringing in a few players who could help the squad play in the way Rodgers wanted to, which ended up being largely about finding available players whom Rodgers had worked with previously.
January should see perhaps two more new players join, while next summer, with all the time that comes before it to identify and decide upon prime targets, could see anything up to half a dozen new faces arrive at the club.
All told, there may be 10 players at Liverpool by the start of next season that Brendan Rodgers had personally identified as being the ones he believes will help the team achieve a top-four place.
Given a settling-in period for the new recruits, it is feasible and realistic that by November 2013, Liverpool should be looking and playing like a Brendan Rodgers team, and thus he will be very much responsible for how it looks and the results it garners.
Rodgers has immense belief in himself and his system, as he of course should, and Reds fans will hope that by this time next year there are plenty of reasons to be pleased that they (and the board, hopefully) backed the manager when the early run of results were not as positive as were hoped for.
Clive Brunskill/Getty Images

Manchester United and Manchester City will fill half of the top-four places this season, and under Rafael Benitez it is quickly looking as though Chelsea will take another of them.
The fourth spot, however, remains very much open to whoever maintains some semblance of form and consistency over the second half of the season, with as many as half a dozen teams holding varying degrees of hope that they can be the ones to do so.
Arsenal and Tottenham are the big challengers this season with Spurs currently in form, but both have had spells of poor form and results this term too.
Next season all the challengers will be expected to strengthen and aim for the top four once more, but the cyclical nature of football and certain managerial changes will dictate that there is still a spot at least to aim for in that top four of the Premier League.
A lot of things need to come together for Liverpool to be one of the challengers, not least of all the consistency and signings alluded to previously, but the club is certainly capable of doing so.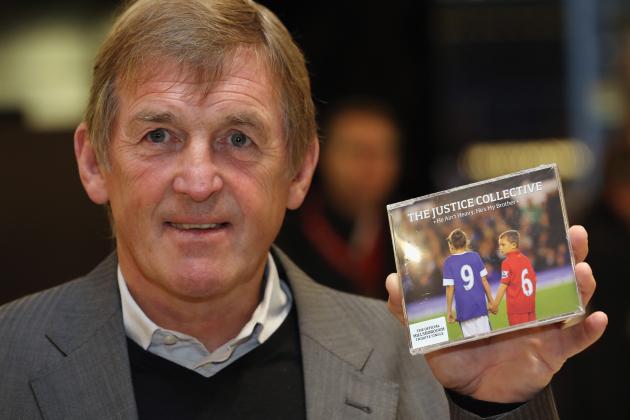 Christopher Furlong/Getty Images

There is a final very good reason to look forward to 2013—the campaign for justice is continuing to gain momentum and the families of the victims of the Hillsborough disaster will have hopes of taking further steps toward ultimate accountability for the parties responsible during the forthcoming year.
With a new police inquest on the way and the 96 deaths subject to a new inquiry about exactly who and what was responsible, there are finally reasons for long-overdue optimism over this sensitive subject.
Liverpool have plenty to try and accomplish on the field, but the justice campaign has been more than two decades in the making and thanks to the continued efforts of all involved, justice and peace might just be that little bit closer next year.