NHL Lockout: Nail Yakupov and 10 Other Players Who Will Save the League (Again)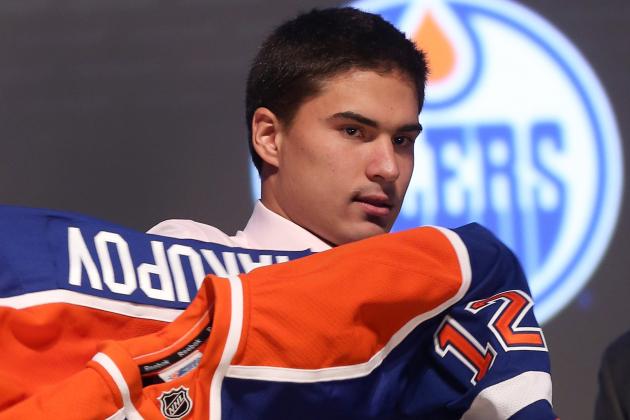 Bruce Bennett/Getty Images

The last time the NHL had a lockout, it had Sidney Crosby and Alex Ovechkin to lure fans back to the game. Despite who caused the work stoppage this time around, fair or not, it will be the players out on the ice trying to win back fans and undo the damage done by the league yet again.
As much as I'd like to see Gary Bettman and his fellow posse of owners try and tie a pair of hockey skates, much less take to the ice, they just aren't the people that matter once the games are underway.
So, a few rules for selecting the "new wave" of savior-talent.
1. The players can not be named Sidney Crosby or Alexander Ovechkin. They already saved the NHL once.
2. The players may not have completed more than one full season at the NHL level. I am drawing that line because players typically have huge years during their second or third seasons. While guys like David Backes, Ryan Getzlaf or Tyler Seguin could be big coming out of the lockout, they've already established themselves as stars in the league.
I'm looking at the new(er) blood.
3. No touching of the hair or face. And that's it. Lets do this!
Begin Slideshow

»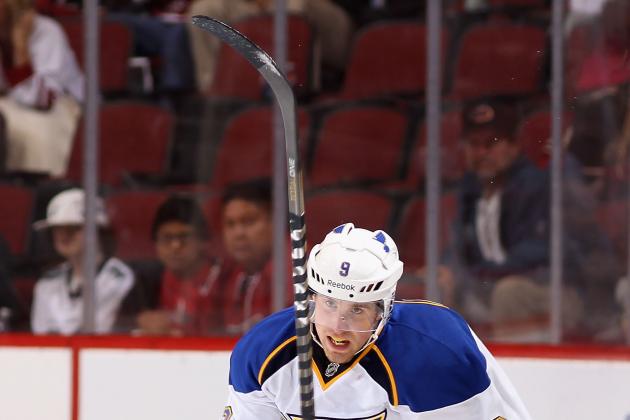 Christian Petersen/Getty Images

Jaden Schwartz made his highly-anticipated NHL debut last year, appearing in seven games for the St. Louis Blues and posting nine points. He scored two goals in his first two games. showing flashes of a goal-scoring ability that he isn't necessarily known for.
While Schwartz has always been capable of finding the back of the net, it is his vision and passing that he is renowned for.
Now, if only he were playing on a Blues team that had a pure finisher to dish the puck to...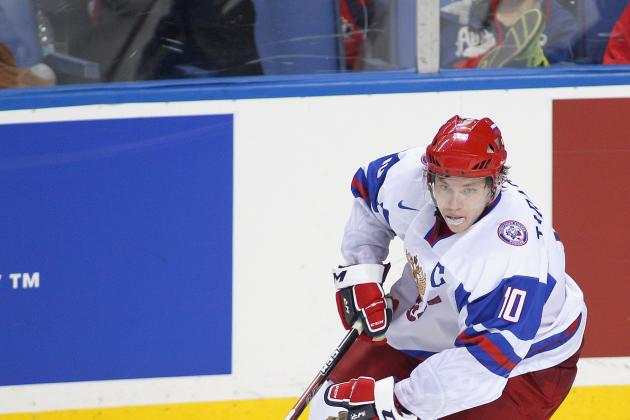 Rick Stewart/Getty Images

Oh, that's right! They do have a pure goal scorer for Schwartz to dish the puck to.
His name is Vladimir Tarasenko, and if he isn't on your radar, then he absolutely should be (and you must not have watched Russia play in the World Junior Championships last year). If you're opposed to a few YouTube searches, you'll be familiar with the St. Louis Blues prospect soon enough.
He's been considered among the top players not in the NHL for a few years now, and his debut is about as highly anticipated as one can be. If the kid was wearing a Toronto Maple Leafs sweater, he'd be a household name already based on hype alone.
Playing against pro-level players in the KHL for four years before a North American debut should do wonders, and few have any concerns about Tarasenko and his ability to play the tougher game once he arrives. The Blues have been a more defense-first team since hiring coach Ken Hitchcock, but acquiring firepower like Schwartz and Tarasenko may allow him to let his players off the leash a little.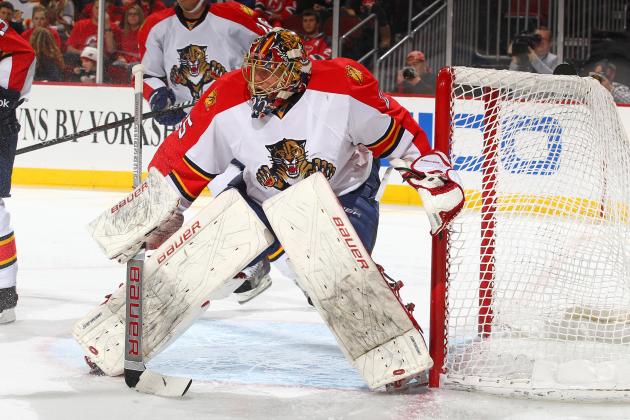 Al Bello/Getty Images

The Florida Panthers have done a remarkable job fighting the temptation to call up Jacob Markstrom before he has had plenty of time to season his game in lower levels of play. While he did show that he was NHL-ready through seven games in 2011-2012, he also showed that he was still a little ways off of being a dominating goaltender night in and night out.
It seems that is where the Panthers want Markstrom before bringing him up to the NHL for good.
Jose Theodore and Scott Clemmensen have done an adequate job in net for Florida, but it's only a matter of time before Markstrom stakes his claim there for good. Coincidentally, Theodore's contract is set to end at the end of this season, and Clemmensen's will end the year after.
There's no question that Markstrom is the future in net for the Panthers—it's just a matter of when. All it would take is one injury, and he'd be right there in the mix of things, trying to steal the starting job away from two journeymen.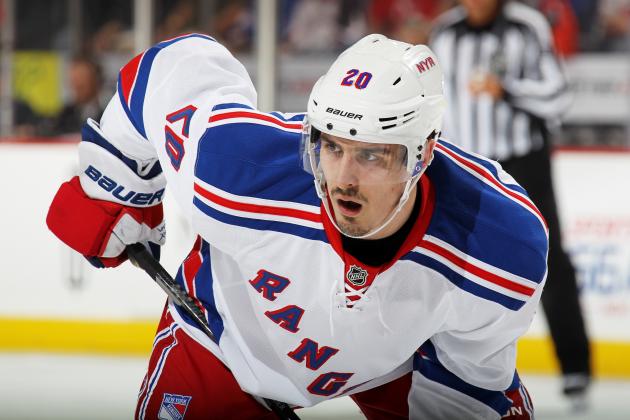 Bruce Bennett/Getty Images

Chris Kreider didn't miss a beat while jumping directly from NCAA action to NHL playoff hockey with the New York Rangers—something that should speak volumes about his ability to play big minutes in the Pros. After making his debut in Game 3 against the Ottawa Senators during the first round, Kreider went on to score five goals in 18 games en route to the Eastern Conference Finals.
Those who believe that the days of the power forward are coming to an end in the NHL might want to take a second look at Kreider. He led Boston College in goals, assists, points and PIMs during his senior year before jumping into playoff action with the Rangers.
Few players could benefit from the lockout like Kreider, as he is now able to continue to hone his game in the AHL with the Connecticut Whale while avoiding the pressure of living up to the showing he put on last season.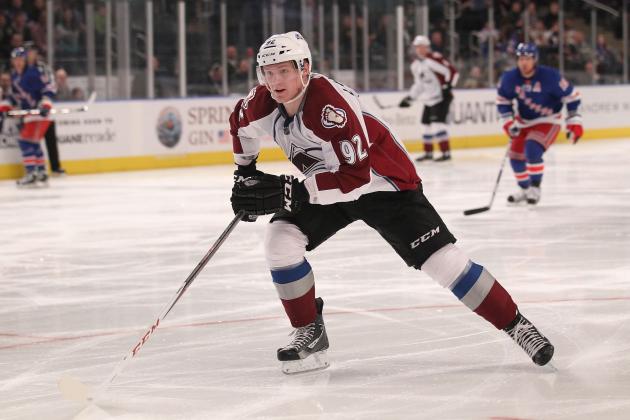 Nick Laham/Getty Images

Talk about poise under pressure.
The Colorado Avalanche had high hopes for Gabriel Landeskog after drafting him second overall in 2011, but not even the most bullish in the organization would have predicted all that would come next.
After scoring in his NHL debut, Landeskog would go on to put on quite an impressive show through the rest of the regular season, breathing new life into a limping Avalanche franchise along the way. He scored 22 goals, added 30 assists, maintained a tidy plus-20 rating, took 270 shots on goal and 219 hits, endearing himself to fantasy hockey enthusiasts worldwide.
That showing was good enough to beat Ryan Nugent-Hopkins (who missed 20 games, to be fair) for the Calder Trophy. The Avalanche went on to name the 20-year-old their team captain over the summer, capping an incredible year for the Swedish winger.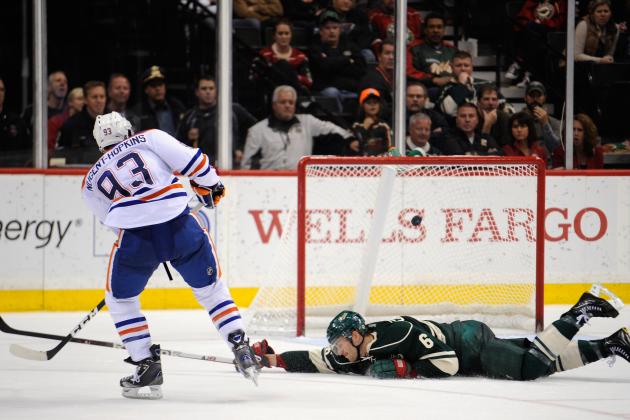 Hannah Foslien/Getty Images

There is little to no chance that Ryan Nugent-Hopkins wouldn't have run away with the rookie scoring race had he not missed 20 games of the regular season.
Even with the missed time, the Edmonton Oilers center still managed to tie Gabriel Landeskog in points. While some pundits were quick to say that RNH would need at least another year to put on size, he quickly hushed all doubters early in the season, making himself uncuttable after just a few games.
If the World Junior Championships thus far are any indication, the Nuge is feeling just fine and is set to start filling up stat sheets again as soon as the lockout ends.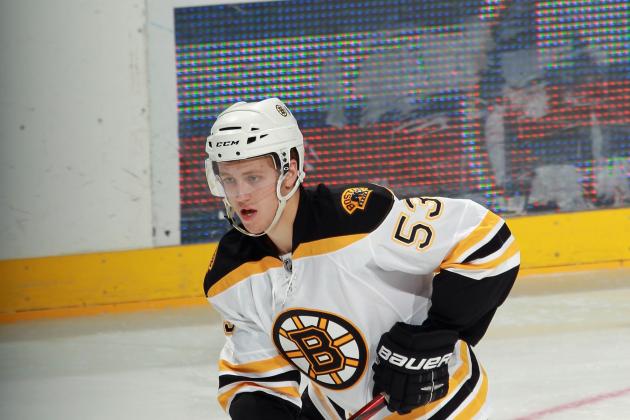 Bruce Bennett/Getty Images

An early season favorite to win the Calder Trophy, Dougie Hamilton's chances won't diminish one bit whenever the current work stoppage finally comes to an end.
There's not much to write about him that hasn't been written. He is huge, imposing, offensively and defensively gifted and will most likely be the anchor of the Boston Bruins blueline for several years to come.
After putting up 72 points in 50 games last season, Hamilton has continued his torrid pace this year. Playing for the Niagara IceDogs until the end of the lockout, he's posted 41 points in 32 games. Expectations aren't necessarily for him to do that once he reaches the NHL, but he will still be one of the top players to watch heading into the season.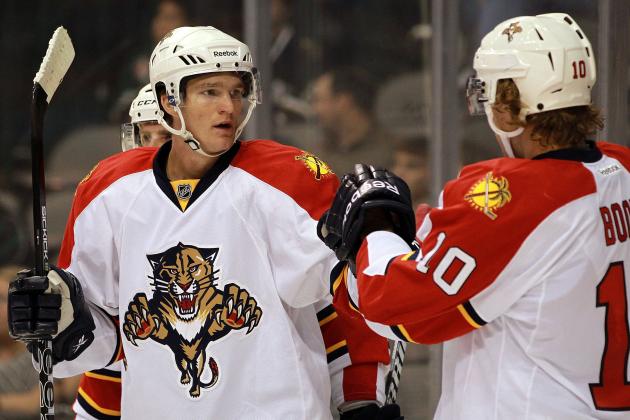 Ronald Martinez/Getty Images

Another beneficiary of the Florida Panthers' new-found desire to not rush any prospects to the NHL before they are ready, Jonathan Huberdeau will most likely make the jump to the NHL once play resumes.
He is an offensive dynamo and can make magic happen with the puck every time he touches it, adding him to a top six that already includes Stephen Weiss, Tomas Fleischmann and Kris Versteeg might be too tempting for Florida despite its good intentions.
Huberdeau can play both center and left wing, giving the Panthers the ability to possibly, maybe split up their vaunted top unit. Regardless of where he ends up, this kid is bound to be a difference-maker in Florida.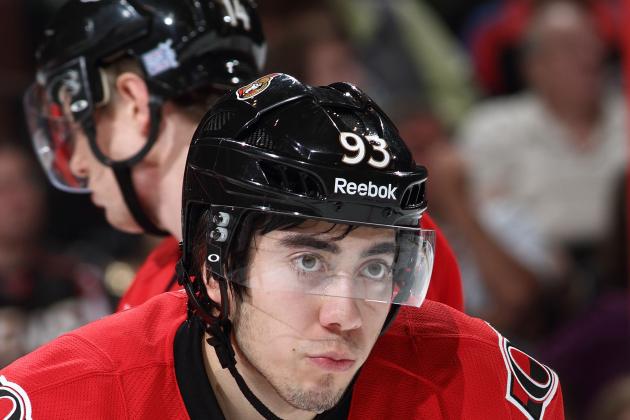 Jana Chytilova/Freestyle Photo/Getty Images

Fans of the Ottawa Senators are chomping at the bit to see Mika Zibanejad in the NHL full-time—the only thing preventing it right now is the NHL lockout.
The hero of Sweden's gold medal showing in the World Junior Championships, Zibanejad is valued for both his offensive ability and his two-way play. Having the ability to play both sides of the puck and knowing when to turn on the offensive over-burners aren't typically things that rookies have going for them. This guy is different.
Zibanejad is a multi-tool hockey player that can line up at center or wing, and the young core of the Senators will be that much better once he joins the squad. After more than 70 games in the Swedish Elite League, he is more than ready.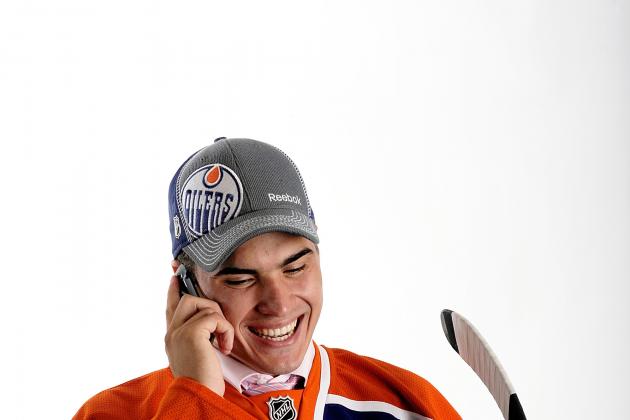 Jamie Sabau/Getty Images

Nail Yakupov has the ability and talent to step directly from being drafted into a difference-making role in the NHL, unlike much of the draft class of 2012.
When people describe him, there is usually some kind of electricity reference involved, and there is a good reason for it. Saying that he is a smooth skater is an understatement, and mentioning that he has a quick release just doesn't do his shot justice.
If he were stepping into a situation where he had no talent around him, I might question his ability to make an immediate SportsCenter-type impact in the NHL. That obviously isn't the case in Edmonton, where he is surrounded by a ridiculous amount of young, dynamic talent.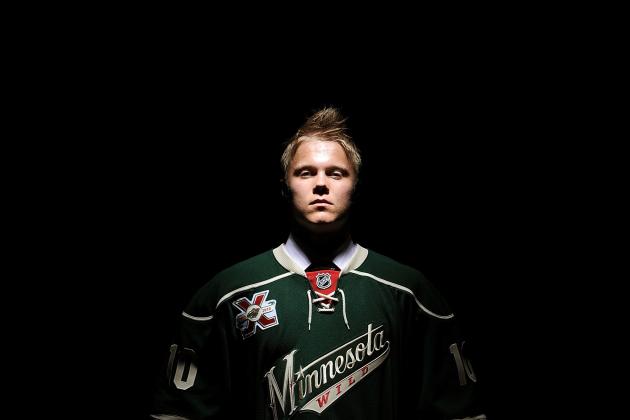 Harry How/Getty Images

The Minnesota Wild have a noticeable dip in talented centers after Mikko Koivu, who has lately struggled with injury problems anyway. That problem goes away once Mikael Granlund makes his long-awaited debut for the Minnesota Wild.
After crushing the Finnish Elite league despite missing time to Captain the Finnish team in during the World Junior Championship, Granlund could step right into the No. 1 center role, where he'd be dishing pucks to some clown named Zach Parise all year.