NHL Free Agency: Power Ranking the Upcoming Class of Free Agents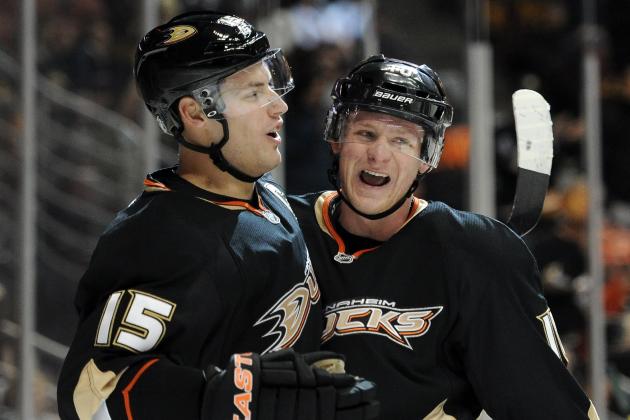 Harry How/Getty Images

Regardless of whether or not we actually have a 2012-13 NHL season, general managers everywhere will find themselves meticulously planning the futures of their teams. A huge part of that future will be how they deal with free agency.
Each year, when July rolls around, scores of valuable assets hit the open market, ready to pledge allegiance to the highest bidder. Unless the NHL lockout continues through this summer, this year will be no exception.
Some of these players will find themselves extended before they gain UFA status and others will be traded as rentals before becoming available. These 25 NHLers stand to be highly-desired players either for their hometown club or someone entirely new.
A few of them, while technically poised to become free agents, will likely be choosing between retirement and returning to their current squad. Others seem nearly dead-set on avoiding the team that has them under contract today.
In order, here are the 25 most desirable prospective free agents preparing to hit the open market.
Free agency status and contracts determined via CapGeek.com.
Begin Slideshow

»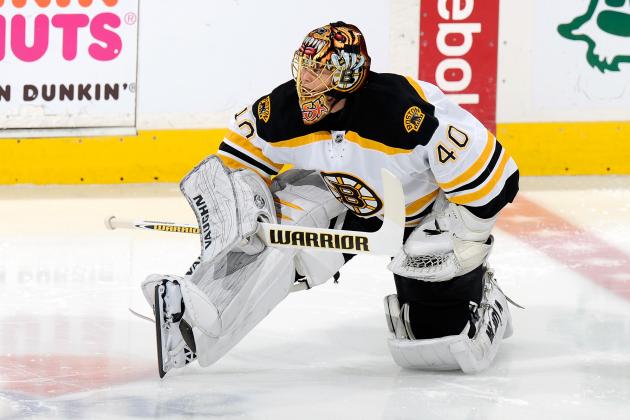 Greg Fiume/Getty Images

Technically, restricted free agents qualify for this list.
After all, if they are not extended by July 1st, any team can make an offer sheet which, if signed by the player, can be matched by the hometown club.
Seeing players switch teams via offer sheet is rare, but not impossible. Thus, players like Tuukka Rask, Ryan McDonagh, Alex Pietrangelo and Oliver Ekman-Larsson could be hot commodities this coming summer.
Alas, none of these players crack the top 25, due to the sheer unlikelihood that any team other than the Bruins, Rangers, Blues and Coyotes respectively will have a realistic shot at courting them.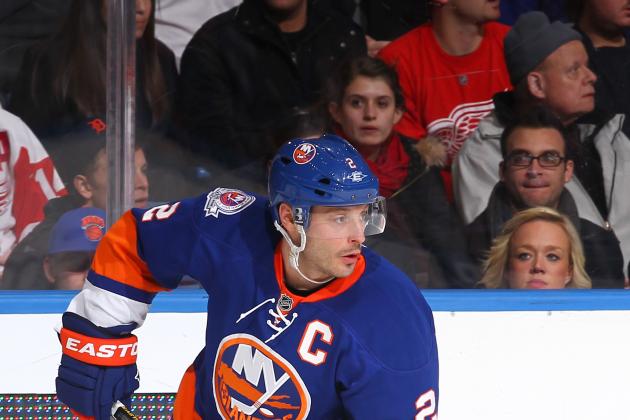 Al Bello/Getty Images

Mark Streit's age (35) and health could make him a bit of a liability, but any team looking for leadership and point production on the blue line should consider taking a chance on Streit.
Though he missed the entire 2010-11 season due to injury, Streit has consistently been good when he has been able to be on the ice. The Isles' captain has scored at least 47 points in each of his last four seasons. After missing a whole year, he played all 82 games in 2011-12.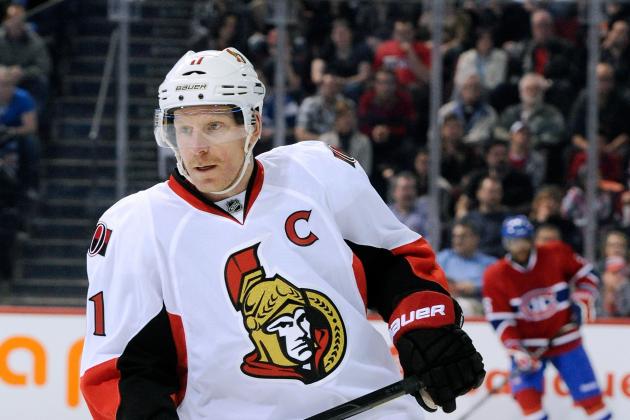 Richard Wolowicz/Getty Images

It seems safe to say that Alfredsson's choice will be between retirement and the Senators, so few other teams will find themselves in a bidding for Alfie's services.
Still, there is no denying the value that Ottawa's captain has and the interest he could conceivably draw as a free agent. Alfredsson put up 59 points in 75 games last season and one would have to imagine that his hunger for a Stanley Cup, even at age 40, makes him a potential danger come playoff time.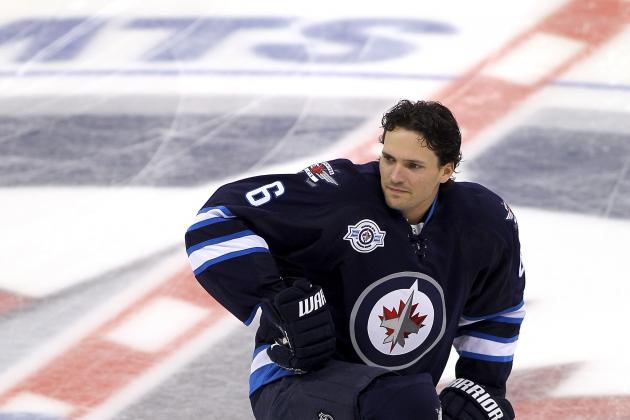 Marianne Helm/Getty Images

At 31 years old, Ron Hainsey finds himself in a pivotal year for his career and his performance in 2013 had better reflect that notion.
Hainsey could very well be signing his last major NHL contract. Given his lack of production in 2011-12 (10 points, 33 hits and 133 blocked shots in 56 games), he won't be getting a deal that offers much job security, if he doesn't turn things around once the lockout ends.
Still, Hainsey has scored as many as 39 points in his career and the potential for him to return to form will be tempting for teams desperate for fresh blood on defense.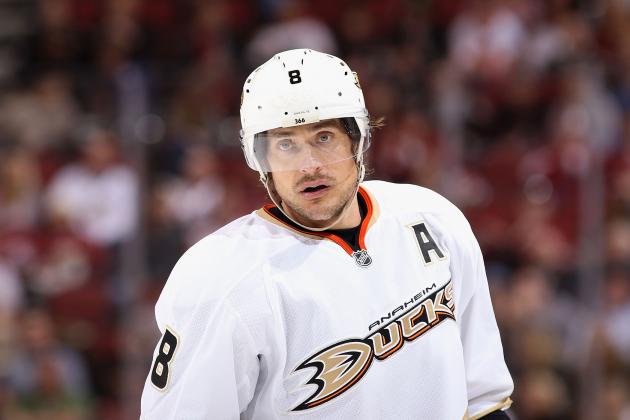 Christian Petersen/Getty Images

Like Alfredsson, Teemu Selanne's free agent status is hardly open season for any team. Selanne will be a Duck or he will be retired.
Still, this ageless wonder has shown few signs of slowing down of late. Now 42 years old, the former Finnish Flash is still putting up notable numbers, including a team-leading 66 points and 82 games played last year.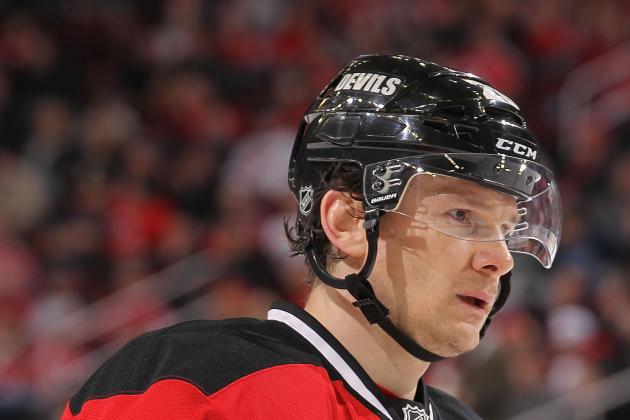 Nick Laham/Getty Images

On the subject of players who simply don't seem to age, Patrik Elias spent the 2011-12 season matching the highest numbers he has put up since before the 2004-05 lockout, when the 35-year-old notched 78 points in 81 games.
His production will likely take a hit given the departure of Zach Parise, but Elias's latest campaign has shown that he can still be effective, if given a dangerous partner to work with. His price tag will be an interesting factor, but teams in need of passing and leadership know that Elias is worth a second look come summer time.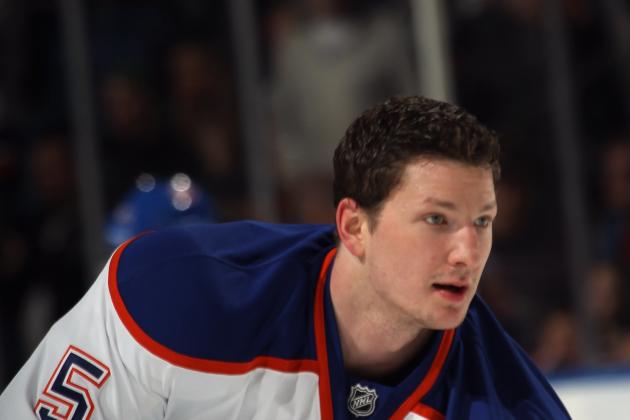 Bruce Bennett/Getty Images

Ladislav Smid will find himself to be one of the league's most sought-after free agent defenseman if the Edmonton Oilers don't extend him before July 1st.
Smid finished seventh in the league in blocked shots and cracked the top 40 in hits as well, making him one of hockey's unsung heroes, the defensive defenseman.
Players like Smid always have a little more trouble getting recognized around the league, but you can bet your bottom dollar that division rivals understand Smid's value just as well as the Oilers do.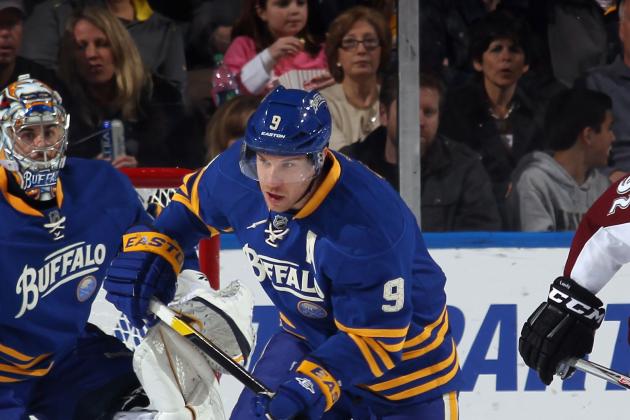 Bruce Bennett/Getty Images

A torn quad tendon ended Derek Roy's 2010-11 season early, during a time when the Buffalo center was a point-per-game player coming off of four consecutive seasons with 40 or more assists.
Perhaps due to the lingering effects of the injury, Roy's production took a hit last season as he managed only 44 points in 80 games. A fresh start with Dallas in the last year of his contract will give Roy the opportunity to bounce back and make a big case for himself as a desirable free agent.
Jeff Gross/Getty Images

Lubomir Visnovsky's strange hot-and-cold career might scare away more conservative GMs, but the potential that he has showcased will certainly draw the attention of the more risky executives.
In the last two years, Visnovsky has put up 68 points (2010-11) and 27 points (2011-12). His production in a potential lockout-shortened season with the Islanders would be indicative of where his abilities stand right now.
Still, a guy who is capable of that kind of production at the blue line rarely has trouble getting someone to take a chance on him.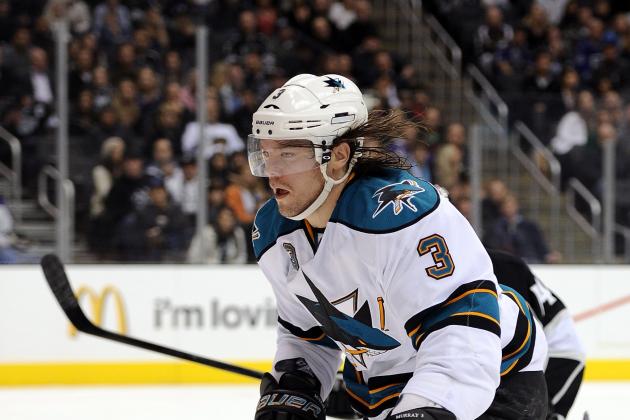 Harry How/Getty Images

Douglas Murray has been a plus-player his whole career and his size and strength make the bulky Swede a force in the defensive zone.
He isn't going to spend much time lighting the lamp, but a general manager whose focus is to limit goals allowed know his value. He can hit without taking himself out of position and he can clear the crease to make his goalie's life a little easier.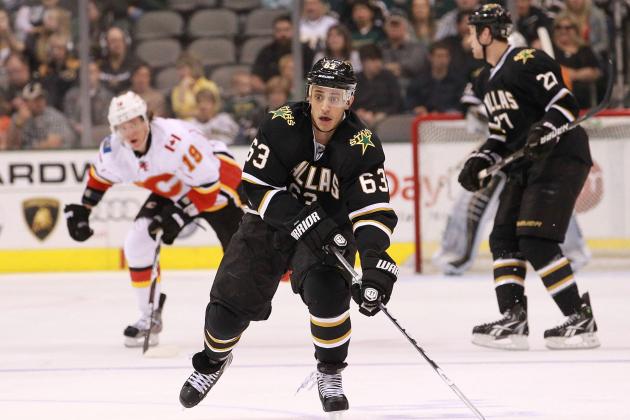 Ronald Martinez/Getty Images

Washington's Mike Ribeiro is a proficient setup man who could be a valuable contributor on the top six of most teams.
However, Ribeiro's major selling point as a free agent this summer will be his ability to steal points in the shootout. Ribeiro has some of the most unstoppable shootout moves in the NHL and in a league where winning two or three extra shootouts can be the difference between a division win and missing the playoffs entirely. GMs would be insane not to want Ribeiro in their lineup.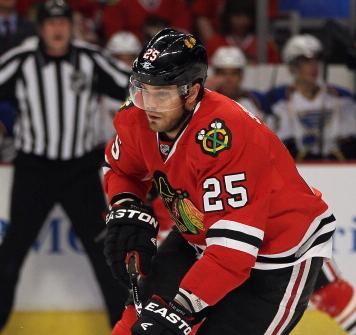 Jonathan Daniel/Getty Images

Chicago's power forward made a name for himself last year by scoring 22 goals and 43 points and Stalberg might be able to fetch a big contract, if he can keep up the pace in 2013
His time in the NHL has been limited, to say the least, but he has shown flashes of brilliance and fills an important niche, scoring garbage goals in front of the net. Players like Stalberg have an easier time than most scoring a bigger payday than perhaps they deserve.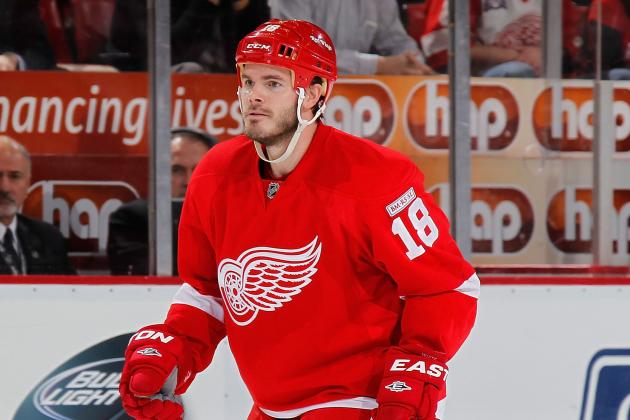 Gregory Shamus/Getty Images

Like most defensemen who have spent any amount of time playing in Detroit, Ian White is a defensively-responsible player with a well-rounded game.
He might not be the biggest player in the world and he certainly doesn't put up Erik Karlsson-type numbers, but White finished 2011-12 a plus-23, largely due to his positioning and his ability to make plays in the defensive zone. He isn't a sexy pick like Ryan Suter, but teams looking to build around their blue line will have significant interest in White's services.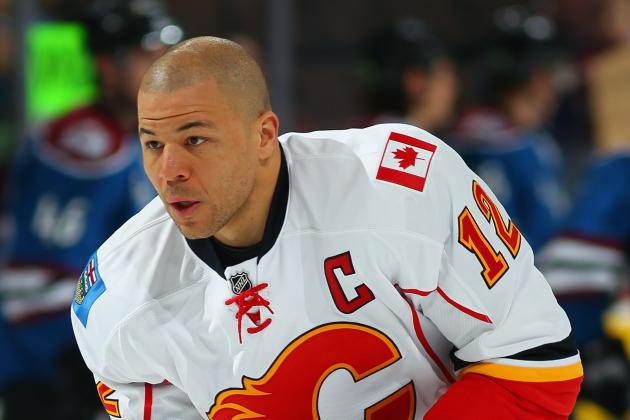 Doug Pensinger/Getty Images

Much has been said about Iginla's age and you'd be fooling yourself to believe that this is the same Jarome Iginla, who scored 50 goals in 2007-08, but Calgary's captain undoubtedly still has value in this league.
Iginla remains one of hockey's most productive tough guys (or is he a tough productive guy?) and his talents will be highly sought-after in the 2013 offseason. And given that he hasn't missed a game since the 2006-07 season, you'd better believe that Iggy still has plenty left in the tank.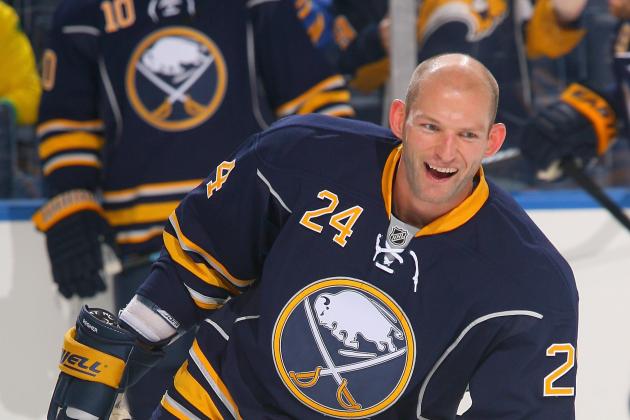 Rick Stewart/Getty Images

If your team needs a big and imposing physical force on its blue line, then expect your GM to throw a sack of money at Robyn Regehr this offseason.
The 225 pound defenseman is still one of the league's more ferocious hitters and is practically unmovable in his own defensive zone. Regehr can bully anyone out of his goalie's line of sight, making him a hot commodity for any team with a weak blue line.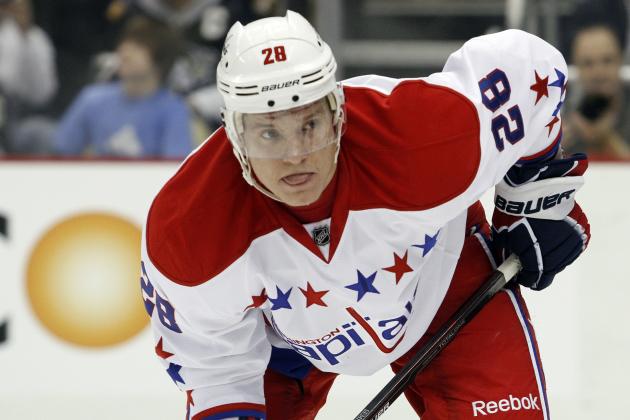 Justin K. Aller/Getty Images

Alexander Semin signed a one-year contract with the Carolina Hurricanes, giving himself a chance to impress GMs and possibly earn himself a bigger paycheck in the 2013 offseason.
Look for Semin to take his role in 2013 more seriously. As this year is little more than an opportunity to advertise his talents away from the perception the Washington media has of him. Should Semin get his career back on track this year and teams will be knocking down his door in July.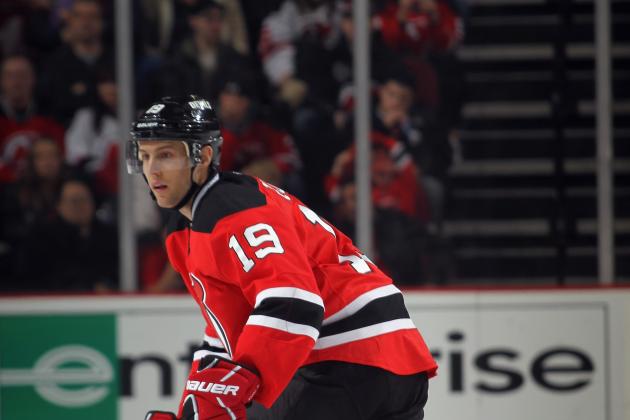 Bruce Bennett/Getty Images

Before injuring himself prior to the 2011-12 season, Travis Zajac had played in 401 consecutive games for the New Jersey Devils, a club record.
Zajac is a highly durable player who spends time on the power play and penalty kill and this multi-tool machine will be on the wish list of many an NHL GM. The Devils will work hard to keep him on their payroll, but Zajac's big payday could come from a borderline contender looking for an extra dimension to its offense.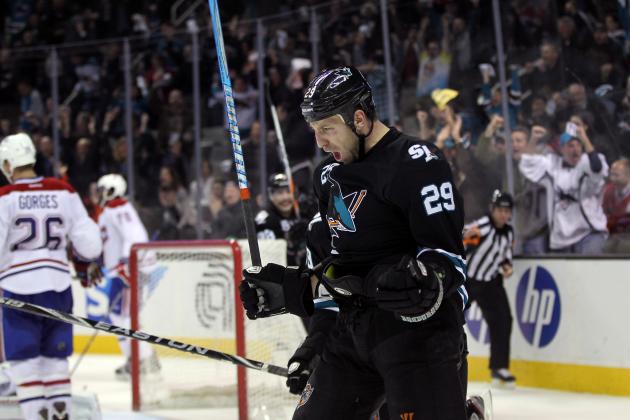 Ezra Shaw/Getty Images

30-year-old Ryane Clowe isn't exactly a point machine in San Jose, but is similar to Zajac, Clowe. He is a multi-faceted player, who can contribute all over the ice and the fact that he has a mean streak in him certainly doesn't hurt.
Also like Zajac, Clowe will likely be most interesting to teams that are already Stanley Cup contenders. Few clubs could build a whole franchise around a player like Clowe, but almost any established team would benefit from his presence. Second or third line depth is never a bad thing in today's NHL.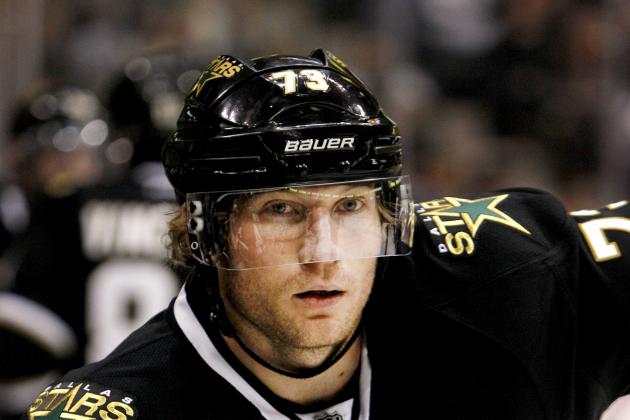 Brandon Wade/Getty Images

Michael Ryder returned to form with Dallas last year, scoring a career-high 35 goals and finishing the season with 62 points.
Ryder will be 33 when he becomes a free agent in July, meaning he needs to keep up his production in 2013 in order to sell himself for one more big-money contract. Few teams will be shy about trying to court a veteran with Ryder's upside, but it will take a show of consistency for Ryder to ensure that he gets paid all he can be worth.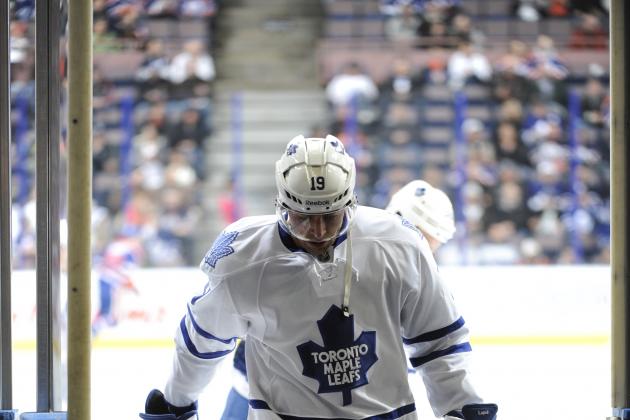 Dale MacMillan/Getty Images

Joffrey Lupul seemed to be on the verge of losing his livelihood when a blood infection caused him to miss 87 straight games in the 2009-10 and 2010-11 seasons, but he bounced back with a huge year alongside Phil Kessel in Toronto.
Lupul set career marks in assists and points, finishing with a stat line of 25 G, 42 A and 67 P in only 66 games. Durability is the big question mark hanging over Lupul, but his scoring will make him attractive enough to club front offices that he should see a bigger paycheck this summer.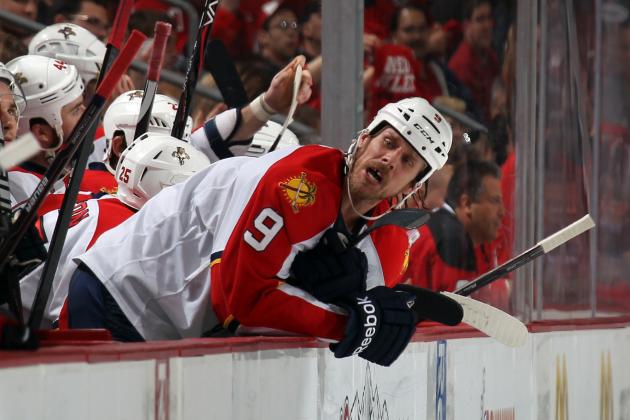 Bruce Bennett/Getty Images

Stephen Weiss is often overlooked because he has spent the entirety of his career playing for the Florida Panthers, who manage to take a backseat to the Lightning in its home state. Nonetheless, Weiss will turn heads as a free agent next summer.
Weiss has been a solid point producer on a bad team, totaling 227 points in the last four years for the Panthers. On a more productive team, Weiss could be a more significant contributor in most any top six arrangement.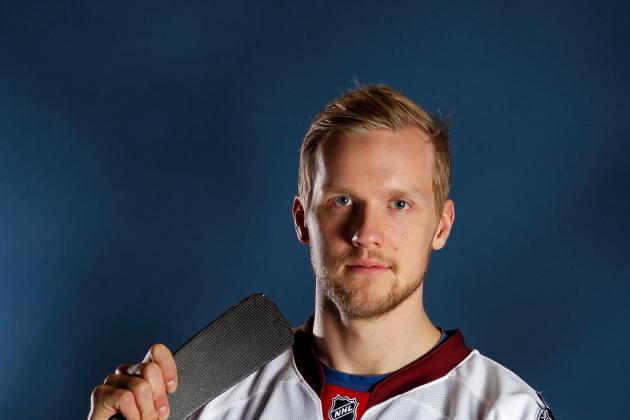 Gregory Shamus/Getty Images

The Vancouver Canucks are undoubtedly dead set on keeping Alexander Edler in British Columbia, but the Canucks already have four defensemen with contracts over $4 million per year on the payroll, and the team needs to address extensions on offense rather than defense.
Should Edler end up the odd man out, he will draw major interest from the rest of the league. Edler, who will be freshly 27 when the 2013 offseason begins, already has 184 career points and finished last season with 143 hits and 145 blocked shots.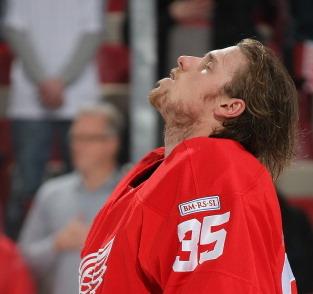 Dave Sandford/Getty Images

While NHL GMs lick their chops at the prospect of Jimmy Howard becoming a free agent, they will likely find themselves disappointed, because the Red Wings have the cap space and the common sense to make sure that Howard remains in the Motor City for a very long time.
Nonetheless, it's easy to see why most clubs would want Howard. He has won at least 35 games in three straight seasons and has had a save percentage of .920% or better in two of them. Though he has yet to win the Stanley Cup, there seems to be little reason to believe that Howard can't be Detroit's next key to hockey's promised land.
Christian Petersen/Getty Images

What consistency and reliability is to Jimmy Howard, surprise and wonderment is to Mike Smith.
Smith appeared to be on track to a journeyman's career before his impressive 2011-12 campaign with the Coyotes. He not only posted a 2.21 goals-against average and .930 save percentage, but also got the Coyotes to the Western Conference Finals.
Assuming that Smith can repeat his performance, many teams will see him as a quick ticket to Stanley Cup success.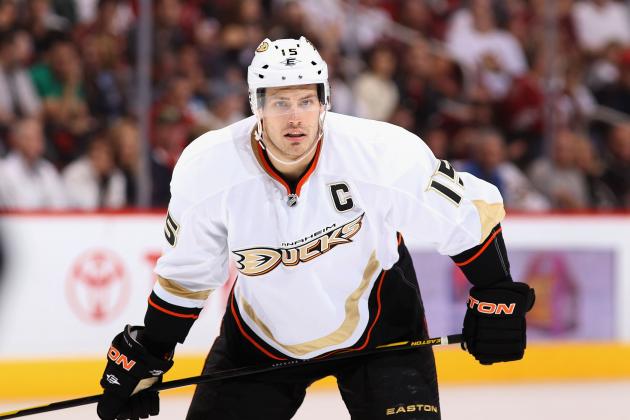 Christian Petersen/Getty Images

Anaheim's captain will be one of the most sought-after free agents of 2013, and for good reason.
Ryan Getzlaf is capable of being one of hockey's most dominant playmakers (he totaled 50 or more assists in four of his last five seasons) and his leadership and experience leave very little to be desired beyond Getzlaf. He has already taken prominent leadership roles with the Ducks and played for Team Canada in the 2010 Olympics.
Getzlaf is a player who can help his team on all parts of the ice, a trait that any GM would find valuable if the Ducks cannot lock Getzlaf up before the 2013 offseason.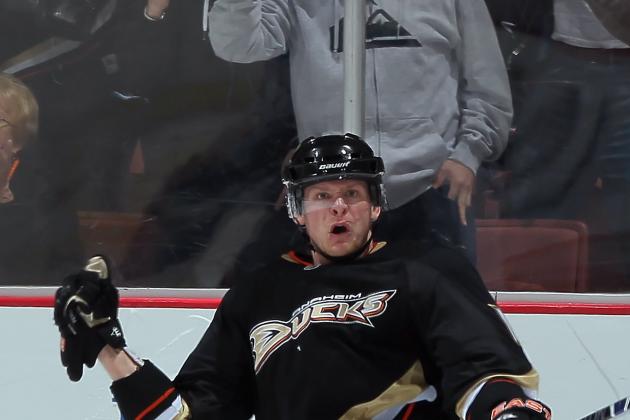 Jeff Gross/Getty Images

Just over a year removed from his MVP-worthy 98-point 2010-11 season, Corey Perry should have little trouble scoring himself a big contract, whether it is an extension from the Ducks or a tenure in a fresh new city.
Perry's free agent status has been anticipated by GMs for quite some time and teams will look to match him up with a home-grown playmaker to maximize Perry's goal production. His point total may have dropped in 2011-12, but more than a few GMs will be willing to chalk that up as a fluke and take a chance on the notion that Perry will return to his Hart Trophy form of 2010-11.