St. Louis Blues: Can the Blues Keep Pietrangelo and Shattenkirk?
Use your ← → (arrow) keys to browse more stories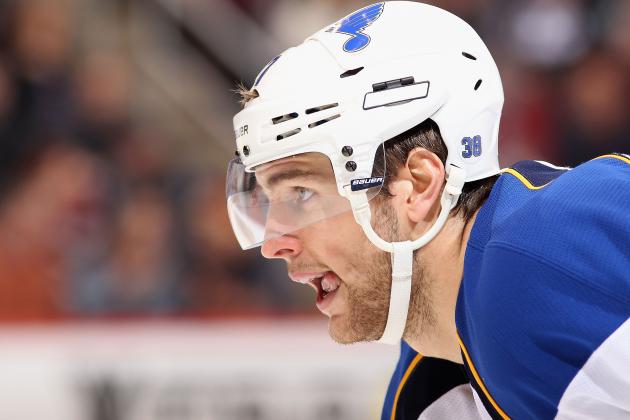 Christian Petersen/Getty Images

The NHL is at a brink of a major shift. With the newest legal battle between the NHL and the NHLPA, the NHL is threatening to void all contracts. If this happens, then every player will be an unrestricted free agent, and teams will be throwing money at both Alex Pietrangelo and Kevin Shattenkirk. Will the Blues be able to keep them both?
If the NHL does void all contracts, then sadly for Blues fans, the answer will be no.
With every player becoming an unrestricted free agent, the Blues will have to spend their money retaining the big name players. They may pursue Pietrangelo first, seeing as he is one of the best defensemen in the league, all while only being 22 years old.
The problem is that big market teams will be throwing money at him that the Blues can't match. Pietrangelo may take a pay cut to stay in St. Louis because of how young he is, but the more probable approach is he will go to some other team.
One team that could make a serious run is the Detroit Red Wings, which Blues fans would absolutely hate.
If Pietrangelo goes, then the Blues would be able to still sign David Backes, T.J. Oshie, David Perron and Kevin Shattenkirk. They would be able to maintain the majority of their young core, despite the loss of Pietrangelo. It would be the best move for the Blues to stay competitive, while not overspending for a player that could be a superstar.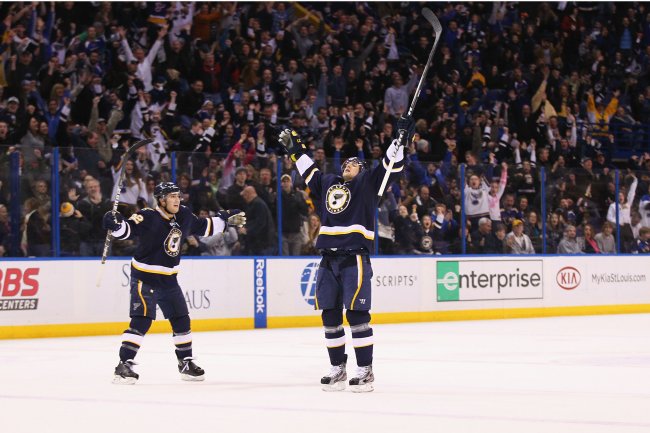 Dilip Vishwanat/Getty Images
But what happens if a deal gets done, and the contracts stay the same? Then the Blues will have a better chance at keeping both defensemen. But it still may not be enough.
Both Shattenkirk and Pietrangelo are up for new contracts in 2013, and will both be restricted free agents. Both earn $2.625 million in their three year contracts, and will be looking for longer and bigger deals.
Pietrangelo will be looking to get the bigger deal, and will most likely get a deal that will take him to the first year of his unrestricted free agency, and will probably get a deal around five years and $20-$25 million, around the deals of Perron and Oshie.
Shattenkirk will get a deal between three and five years, with money around $15-$20 million. The Blues should be able to afford it, because the majority of their stars being restricted free agents and the absence of veterans pulling down the payroll, the team would be able to afford both stars.
The major problem comes into resigning all of the young core. If all contracts are signed as is, then Perron, Oshie and possibly Shattenkirk are up for new deals in 2016, and Pietrangelo possibly in 2017. When this happens, the Blues will not be able to afford every person on this list.
So can the Blues afford Pietrangelo and Shattenkirk?
If contracts are not voided, the Blues will be able to afford both in the short term, but not the long term. If contracts are voided, it will be a free-for-all for Pietrangelo, and the other parts of the Blues' core will be fighting for second place.