10 Players on the Men's Side to Keep an Eye on in 2013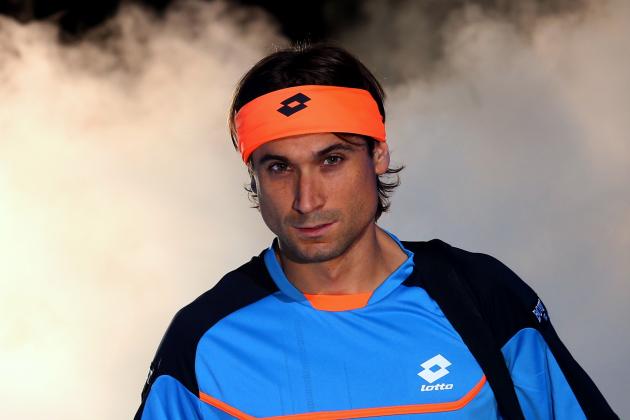 Julian Finney/Getty Images

The world of international tennis is filled with so many different personalities, stories, backgrounds, characters, cultures and styles.
It's why we love the game and its players.
You've got the calm and collected Roger Federer, the intense and fiery Rafa Nadal, the fun-loving Novak Djokovic, the solitary hope of British Tennis Andy Murray.
All of these gentlemen are on top of a load of young guns trying to make it and old veterans trying to remain in the picture.
It truly is a wonderful world to get to know and follow.
2012 had its fair share of great stories, fantastic runs and surprise performances. Some you could predict, others you couldn't.
The 2013 season is set to kick off in just about a month.
Who will be the surprise of the year? Who will have their name become a household one?
Who knows, really, but here are a few players to keep an eye on in 2013.
Begin Slideshow

»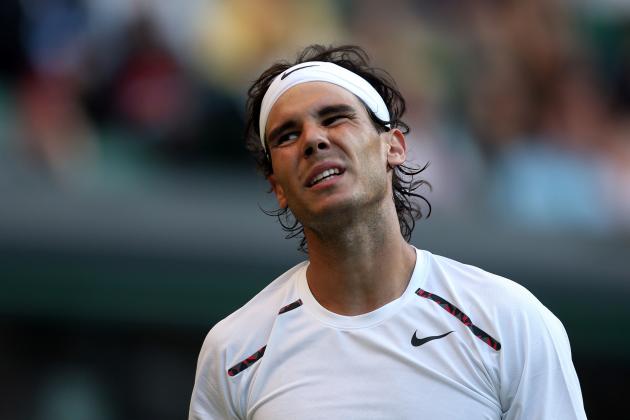 Clive Rose/Getty Images

One of the biggest players to keep an eye on is Rafa Nadal, obviously. A player we haven't really seen since July, due to knee tendinitis.
The former world No. 1 will be on a road to recovery in 2013. Unfortunately, it will most likely have to wait until after the Australian Open, according to the star himself.
Once Nadal gets back to the courts competitively is when the real story will begin. How quickly he recovers, and if he can recover all the way back to his top form, will be a major storyline throughout the 2013 circuit.
We all love Nadal for his intensity and "never give up" attitude. However, could we possibly see a reinvention of his game to preserve his health? A la Agassi?
The answers will likely come in the midst of next year.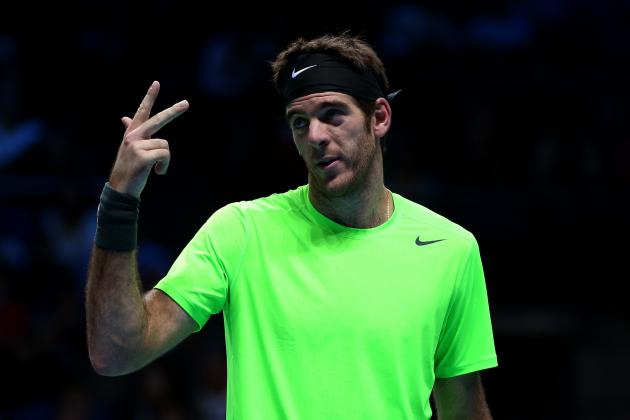 Clive Brunskill/Getty Images

Speaking of the road to recovery, how nice was it to see Juan Martin Del Potro return to the top of men's tennis last season?
It felt like such an anti-climactic career arc for the Argentine who, after winning the U.S. Open in 2009, missed practically the entire year of 2010 with a wrist injury.
Only now is he beginning to get back to the Del Potro we saw crack the "Big Four" back in 2009.
After a 2011 season that saw Del Potro get nothing higher than a fourth-round appearance in a Grand Slam and only two tournament titles, 2012 was a reawakening for the big man. He made it to the quarterfinals in three of the four majors, had four titles and finished the season inside the Top 10 at No. 7.
2013 could be a year where Del Potro gets back to being a true force to be reckoned with and again shakes up the outlook of the "Big Four."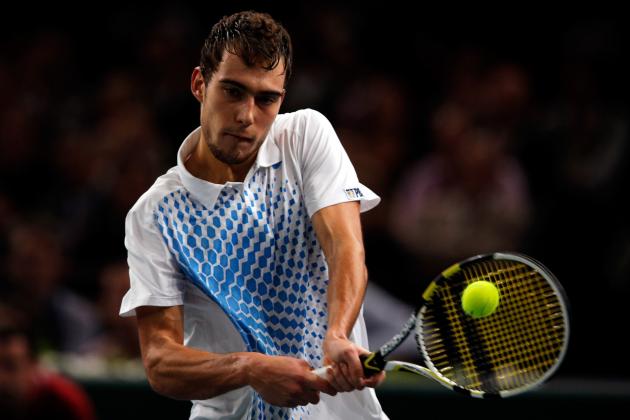 Dean Mouhtaropoulos/Getty Images

Who didn't love the run that the 22-year-old Pole had at the BNP Paribas Masters at the end of October?
In case you didn't remember, Jerzy Janowicz went on a glory run that saw him achieve victories over Marin Cilic, Gilles Simon, Janko Tipsarevic, Philipp Kohlschreiber and Andy Murray. He did eventually lose to David Ferrer, but that didn't stop the 6'8" big man from moving from 69th in the world to 26th.
With that ranking Janowicz will now be a main draw player in nearly every tournament he enters.
The real battle to stay afloat begins.
It's one thing to have one great tournament; it's a whole other thing to put together performance after performance and remain at the top of men's tennis.
He showed us real flashes of quality and potential. Will he show us more in the future?
Time will tell, but 2013 is certainly going to be a big year for Poland's new No.1 male tennis player.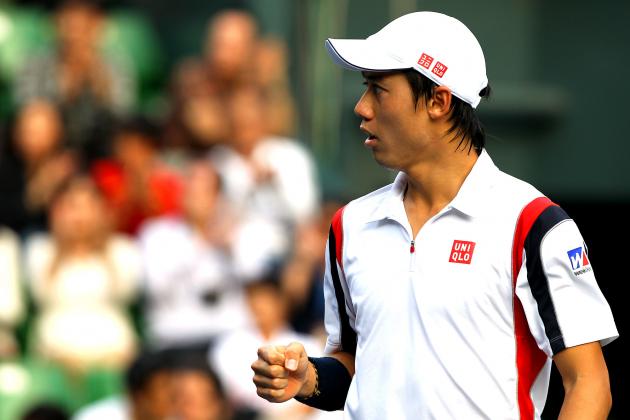 Koji Watanabe/Getty Images

The top male Japanese player (and already one of the best in history), Kei Nishikori has wowed us over his career thus far with huge wins over big players.
However, along with those big wins there has been inconsistency and untimely injury.
But consistency has started to come around for the 22-year-old, who in 2012 saw his first-ever Grand Slam quarterfinal in Australia, his first tour title since 2008 and a career-high ranking of No. 15 in the world.
Also, across the board he had his best ever record, at 8-6, in Masters events.
It seems that things are on the upswing for Nishikori, who at this stage in his career is just starting to near his prime.
Next year will be a big stepping stone for Nishikori. Hopefully he can stay healthy and continue his rise to prominence.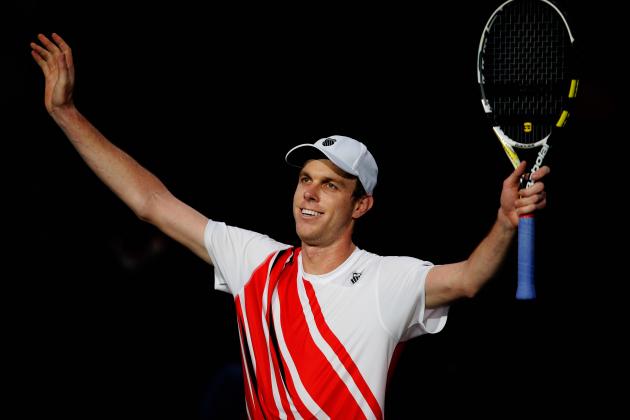 Dean Mouhtaropoulos/Getty Images

In the current state of U.S. men's tennis, someone needs to step up. With the retirement of Andy Roddick, coupled with the various physical and mental battles Mardy Fish is dealing with, it seems that the American contingent has suddenly become non-existent in later rounds of tournaments.
However, in recent times, Sam Querrey's stock has risen to perhaps a new potential.
In early 2011 Sam was recovering from elbow surgery and suffered from a freak illness, an umbilical chord infection. Due to his time off his ranking fell to No. 120 in the world.
What a difference a year makes. A healthy Querrey was back in action in 2012 and had one tour title, a career-best 11-7 record in Master's events and a ranking that came back up to No. 22.
With Ryan Harrison still in a very young stage in his career and John Isner still trying to figure out how to beat the world's top players, Querrey might be in line to have a big 2013 for American tennis.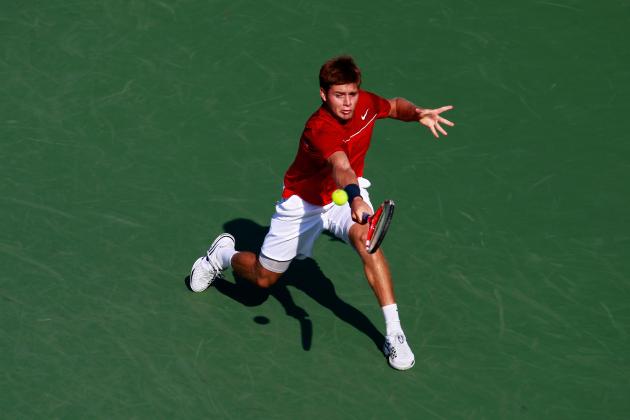 Chris Trotman/Getty Images

Speaking of American tennis, we come to Ryan Harrison. The 20-year-old, not even of legal drinking age, is already having the pressure of a near-10-year Grand Slam-title drought—the last win was by Andy Roddick in 2003—for American tennis put on his shoulders.
The 2013 season might be the tipping point and an important stepping stone for the American.
Pressure can do a lot of things to you.
One big concern with Harrison is that it might be too much too soon, which has happened in the past with U.S. prodigies like Donald Young and Ryan Sweeting. He needs to realize he's young and that you aren't a bust if you aren't winning a Grand Slam at 21.
Harrison had a consistent 2012, finishing with his best career record, 23-24, and with good showings at Indian Wells, Miami and Madrid.
He just needs to stay focused and not let the pressure of history weigh on him.
After all, Rome was not built in a day, but it burned in one.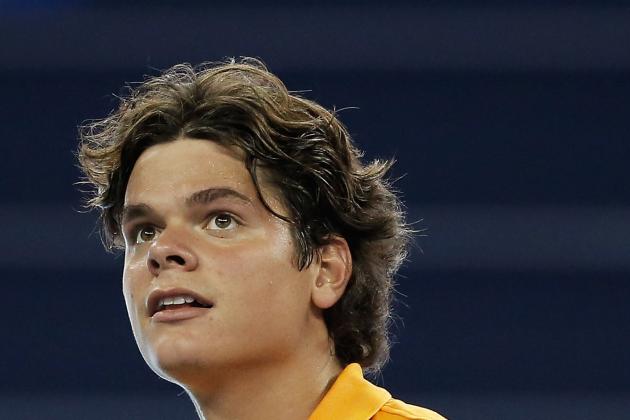 Lintao Zhang/Getty Images

Is this the year?
Is this the year that Milos Raonic puts Canadian tennis on the map? Is this the year that he rises from relative anonymity in his home country to become a young star?
It very well could be.
2012 was a great year for the 6'5" Raonic, who started at No. 31 and by year's end was No. 13. The 21-year-old also appeared in four tour-level finals (2-2) and had his best ever showings across the board in Grand Slams and Masters events.
He finished the year 45-20 and had an impressive 33-11 record on hard courts. Raonic also led the ATP in service games won, first serve points won and break points saved.
It's scary to realize that Raonic is still just 21 years of age. So far he has had mild success against the Top 10, but if he continues to grow his game and, most importantly, stay healthy, it seems that soon he will be challenging and defeating top players consistently.
By the end of 2013, it might not be out of the question that Raonic is fighting for a Top Five spot and at the least a place in the World Tour Finals.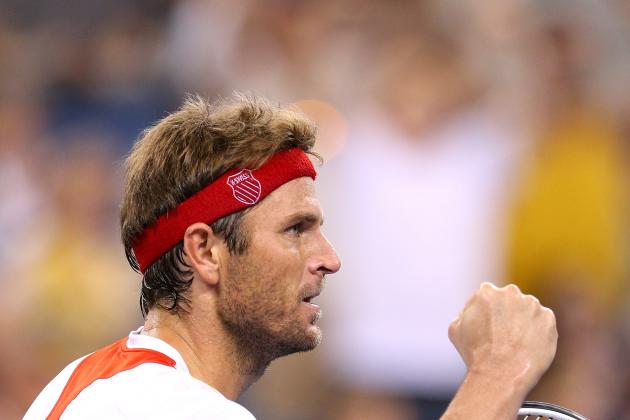 Cameron Spencer/Getty Images

The hardworking success story of Mardy Fish was one that inspired many tennis fans.
For a long time, Fish was in the background of American tennis behind the likes of James Blake and Andy Roddick. But in 2010 Fish dropped 30 pounds and began his ascent in the rankings, which peaked in 2011 at No. 7 in the world.
Now Fish is in a very different kind of hardworking battle. After a withdrawal from the French Open in May, Fish revealed he was suffering from heart problems. He has played sparingly since and has been absent from the tour since the U.S. Open.
He currently stands at No. 27 in the rankings and, in more recent news, has withdrawn from the 2013 Australian Open. However, in the same article Fish says he plans a return in February.
The 30-year-old Fish now fights as much a mental battle as he does a physical one. When says things like, "Every time I would go to bed my mind would start racing. Is this going to happen tonight" and "I was completely panicking. I thought I was going to die" become a part of your life, it's hard to focus on tennis.
2013 is going to be a year in which Mardy will either overcome his physical and mental barriers or decide it's better to be safe than sorry.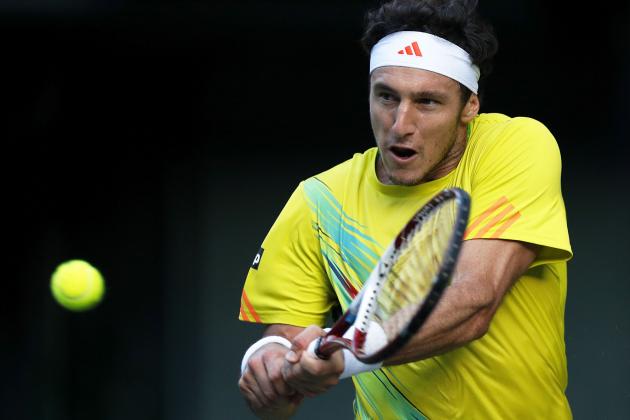 Kiyoshi Ota/Getty Images

At the beginning of 2012 you might have been saying, "Who is Juan Monaco?"
In the middle of the season, when he was No. 15 in the world, you might have been saying, "Who is Juan Monaco?"
And even now, when he is at the edge of the Top 10, you might still be saying, "Who is Juan Monaco?"
It's true, the 28-year-old Argentine rose from relative anonymity to get as high as No. 10 in the world and have career-best finishes in five of the nine Masters events and two of the four Grand Slams.
Monaco had hovered around the mid-40's in the rankings for several years, but in 2012 he made a hard charge at the Top 10 and nearly finished inside it.
One big improvement for Monaco is his transition from a primarily clay-court game to an all-surfaces game. In 2012 he had above .500 records on both grass and clay, which are well above his career averages on both surfaces (.333 and .472, respectively).
He won a career-high four tour titles in 2012 and will likely be looking to build on the momentum in 2013 instead of fading back into obscurity.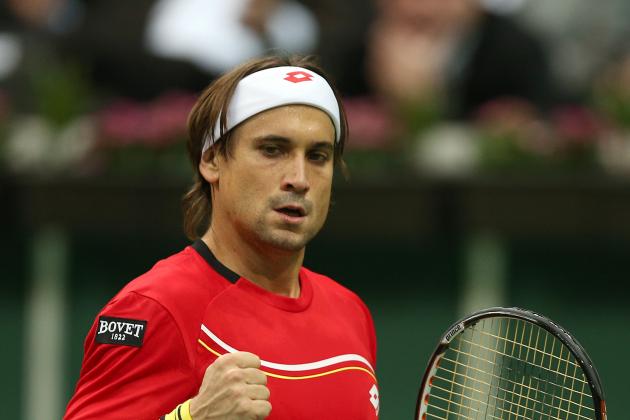 Clive Brunskill/Getty Images

David Ferrer is bordering on becoming one of the best players never to win a Grand Slam. It's definitely one of those situations where you could say that, in any other era, Ferrer might have already won a slam.
Looking forward though, the window for Ferrer to win one, even in this era, might be as wide open as ever. The 30-year-old will likely move up to No. 4 in the world after the Australian Open and has, for the first time in his career, finished with a .500 record against Top 10 opponents. His career average has been .376.
His 2012 records on all surfaces were also better than his career averages: He had career-best finishes in three of four Grand Slams—with two semifinals appearance and two quarterfinal appearances—won his first Masters title and had a career-high seven titles.
Coming off a career year, there seem to be only two things standing in the Spaniard's way: Novak Djokovic and Roger Federer. Djokovic held the 2012 match record against Ferrer to 3-0 and Federer still has yet to concede a match to Ferrer in his career.
However, he doesn't get called the "The Bulldog" for nothing.
Ferrer is a fighter, and every time he steps on the court he has a chance of winning it. 2013 could be the year that Ferrer has that one breakthrough against Federer or Djokovic he needs.