2012 NHL Free Agency: The Top Remaining Free Agent at Each Position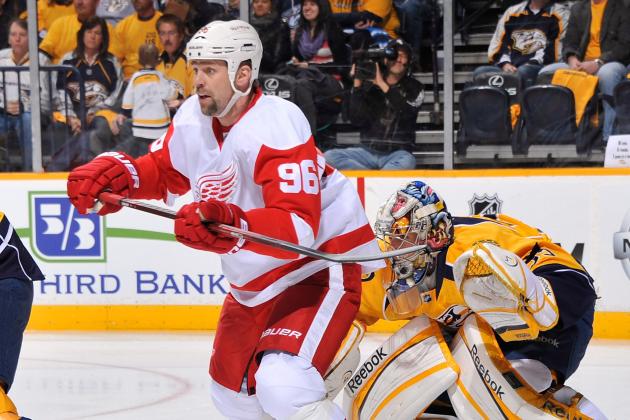 Frederick Breedon/Getty Images
There are some reliable veterans such as Tomas Holmstrom, still available to teams looking to solidify their rosters.
With discussions between the NHL and the NHLPA finally resuming, there may still be hope for the two to salvage an NHL season, albeit a short season; any hockey is better than no hockey.
If the season is to be recovered, teams will start finalizing rosters and may need to look to the free-agent pool to do so.
While most of the top end talent was signed prior to the lockout, there are still players available who have the potential and the experience to make an impact on the NHL level.
Here are the top free agents available by position.
Honorable Mention:
LW: Brian Rolston, Thomas Holmstrom
RW: Tom Kostopoulos, Mike Knuble
C: Daymond Langkow, Brendan Morrison
D: Chris Campoli, Kurtis Foster
G: Dwayne Roloson
Begin Slideshow

»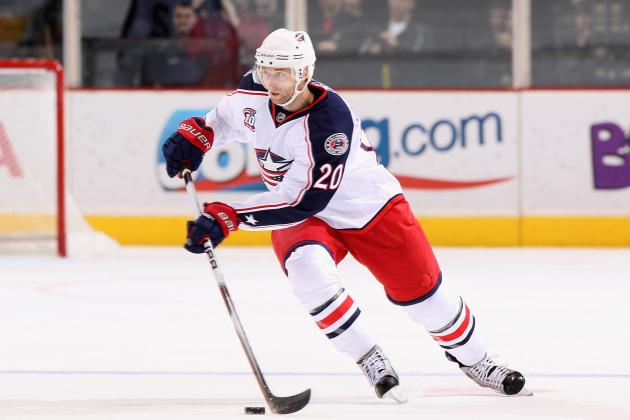 Christian Petersen/Getty Images
If he can stay healthy Kristian Huselius very well could be the best free agent remaining
The biggest reason Kristian Huselius hasn't been offered a contract yet are his injuries, and after missing all but two games during the 2011-12 season, it would be a risky move by any GM in the league to sign the Swede.
But should Huselius manage to stay on the ice, he could turn out to be the steal of the offseason.
If Huselius can stay relatively healthy, he has the ability on the ice to contribute and would make a decent LW option.
Huslius, 34, is clearly not worth the same four-year, $4.75 million contract that he signed with Columbus in 2008.
It all depends on whether Huselius can realize that his best days are behind him and assume a veteran role on a team, but if he does he could prove to be worth the gamble.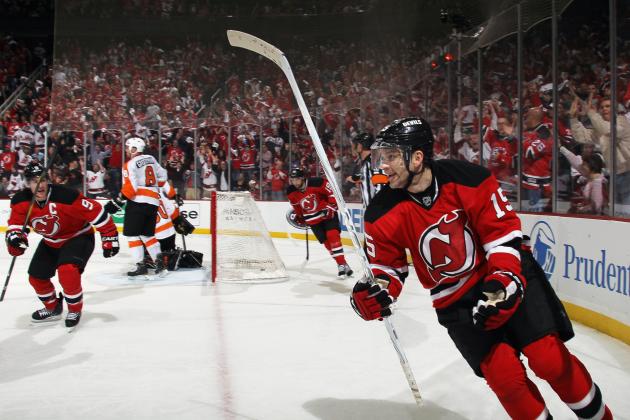 Bruce Bennett/Getty Images
Petr Sykora could provide a little added punch for a team lacking offensive depth
Sykora, 35, is a two-time Stanley Cup Champion who, after two years playing in Europe, returned to the NHL to play for the New Jersey Devils and registered a respectable 44 points.
With over 1,000 games played and 323 goals scored, Sykora is a serviceable option for any team looking to add another scoring option to their roster.
Seeing as the Devils only paid $650,000 for his services during the 2011-12 season, Sykora is a bargain.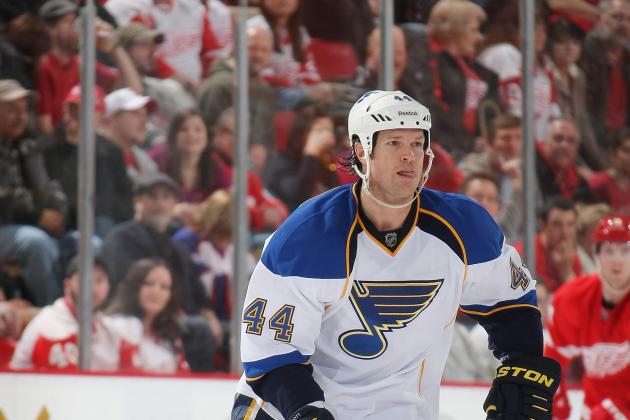 Dave Sandford/Getty Images
Jason Arnott is still a big physical presence on the ice with capable offensive skills.
Jason Arnott, 38, is another veteran free agent that could bring experience and work ethic to an NHL team, should they decide to sign the former first-round draft pick.
Standing at 6'5", 220 lbs., Arnott is a big physical presence on the ice and still has the ability to find the back of the net, as evidenced by the fact that he has registered over 30 points the last three seasons.
Arnott could easily slide into a second- or third-line role and contribute if given the chance.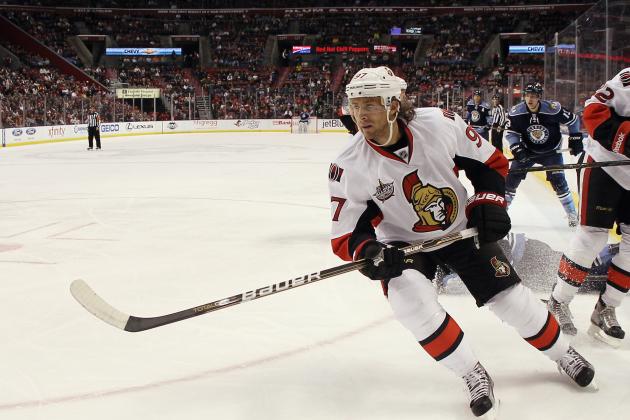 Bruce Bennett/Getty Images
If Matt Gilroy can put all the pieces together he could be a steal of a free agent signing.
Matt Gilroy is an interesting case, the North Bellmore, NY product went undrafted out of university after leaving the Boston University Terriers where he captured an NCAA Championship and a Hobey Baker Award.
Unlike most of the other free agents still available, Gilroy is only 28 and still has time to find the offensive game that made him a standout at Boston University.
Gilroy has a ton of talent, and with the right push could finally regain the form he previously held in college.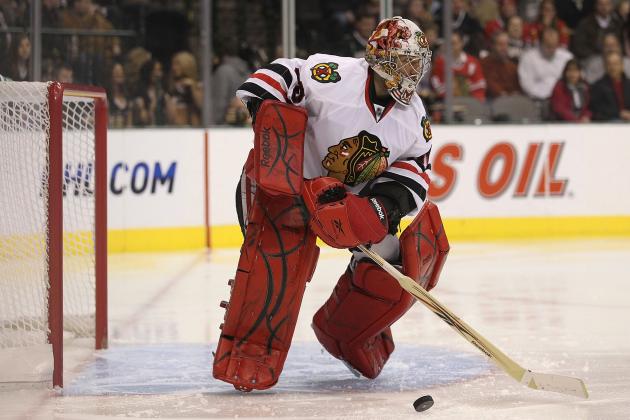 Ronald Martinez/Getty Images
If anything, Turco could be brought in to teach a young goaltender how to properly handle the puck.
For any team looking for a proven veteran to challenge a young goaltender for a starting position, as well as to provide mentorship, Marty Turco should be their man.
With a career 2.36 goals against average (GAA) and a .910 save percentage, Turco, 37, has always been an elite goaltender in the NHL, and though his numbers may have dipped over the last few seasons (he posted a 3.88 GAA and .855 save percentage in his five games with Boston in 2011-12) he should still be able to step up when called upon.