NHL Free Agency 2012: Worst Signings of the Offseason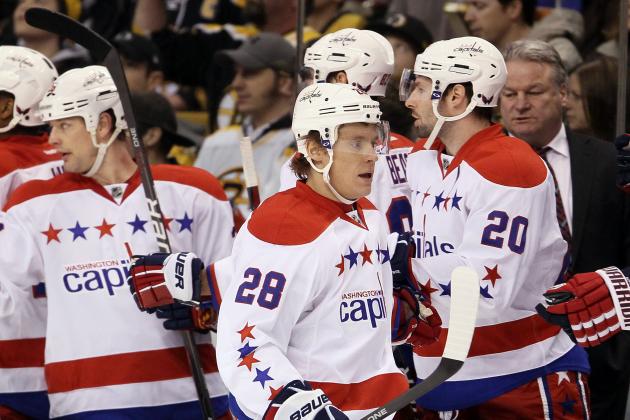 Elsa/Getty Images

During the offseason, numerous players changed teams for better or for worse. There were a number of NHL teams that made moves in order to fill needs, but were the best moves they could have made?
For every home-run signing of players like Zach Parise and Ryan Suter, there were moves that could leave you scratching your head.
Here are some of the worst signings of the 2012 offseason.
Begin Slideshow

»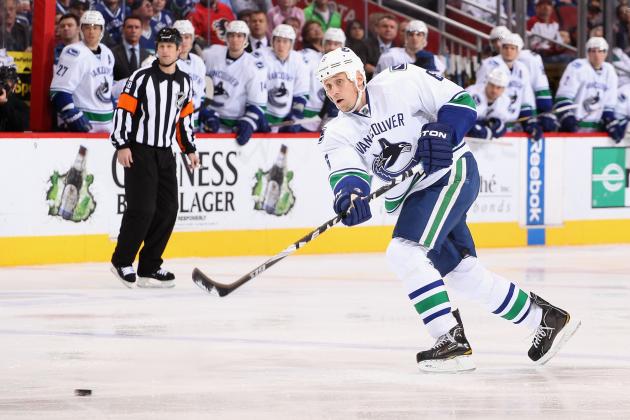 Christian Petersen/Getty Images

Sami Salo is a 37-year-old defenseman entering the final stages of his career. With this in mind, a two-year contract worth just under $4 million a year is risky and strange.
He is no longer as effective as he was in his prime, so he really doesn't justify his price tag.
Although the Lightning needed to add another defender to bolster their blue line, taking on a risk like Salo makes no sense when you consider that the team just lost Mattias Ohlund's contract from their salary cap.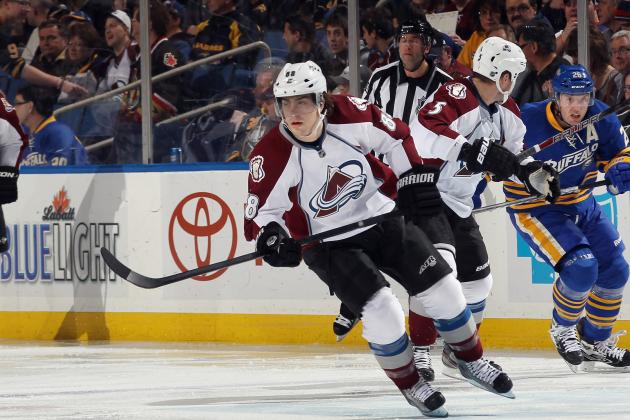 Bruce Bennett/Getty Images

Peter Mueller is an offensive-minded player who is inconsistent and often injured. He didn't play during the 2010-11 season, and he played only in 32 games last season.
However, the Florida Panthers decided to sign him even though they have prospects like Jonathan Huberdeau and Nick Bjugstad making the jump to the big club very soon.
Florida needed to add some more talent up front, but Mueller doesn't appear to be the answer to that question.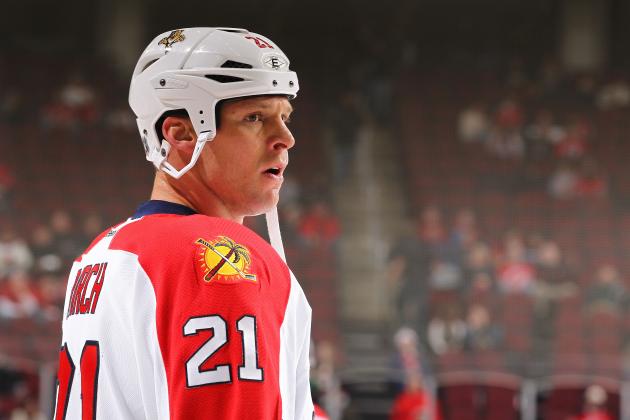 Al Bello/Getty Images

The New Jersey Devils were unable to re-sign Zach Parise, and they have not re-signed Petr Sykora, but they did add Krys Barch. Barch is a tough guy and enforcer who joined a New Jersey team that already had size, grit and physicality.
When the team's biggest need this summer was replacing and retaining offense, adding a player like Barch just comes across as a terrible move.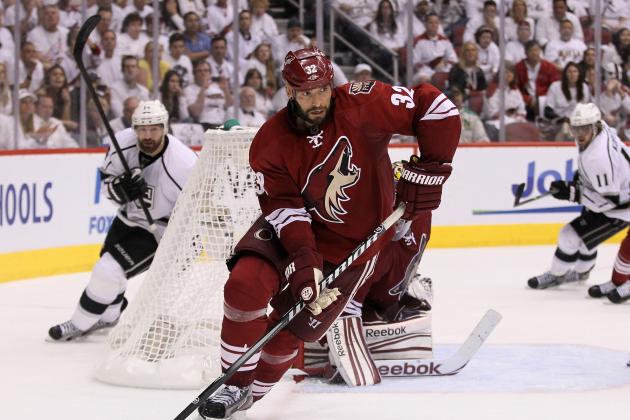 Jeff Gross/Getty Images

Michal Rozsival is an average defender, and the Chicago Blackhawks could have done a lot more to improve their blue line this offseason.
The former Phoenix Coyote's last on-ice action was being laid out by Dustin Brown, and it was an exclamation point on a series in which Rozsival looked uncomfortable on the ice.
He is no longer the defenseman he was in his youth, so his acquisition made no sense given the direction the Blackhawks are currently headed in.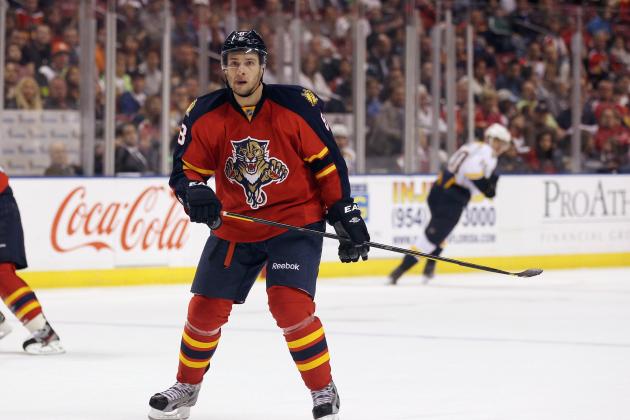 Bruce Bennett/Getty Images

Wojtek Wolski was acquired in a trade with the New York Rangers and didn't have much of an impact.
He was then traded to the Florida Panthers, and he didn't do much for them either throughout the regular season and playoffs.
He is an enigmatic player who is either very hot or very cold, and that leads to Wolski's jumbling throughout the lineups.
The Washington Capitals will be Wolski's fifth team, and he could find himself lost on the team if he is unable to find some level of consistency.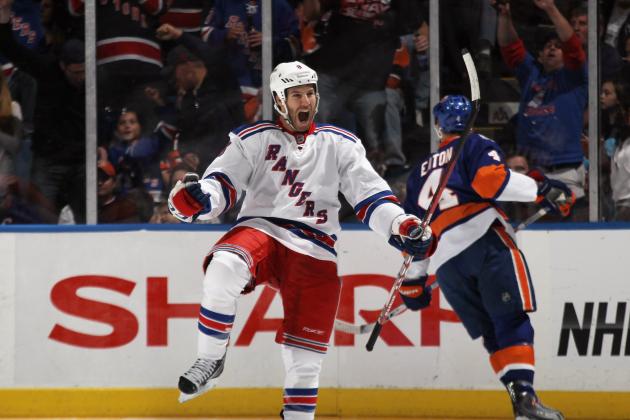 Bruce Bennett/Getty Images

The Montreal Canadiens' signing of enforcer Brandon Prust was a move that made little sense for a team that so dearly needs scoring.
Prust was a gritty player for the New York Rangers and one of their top penalty killers, but $2.5 million a season is a lot for a grinder who won't put up 35 to 40 points a year.
Players like Prust are valuable, but the Canadiens already had a similar player in Travis Moen, so this move doesn't make much sense.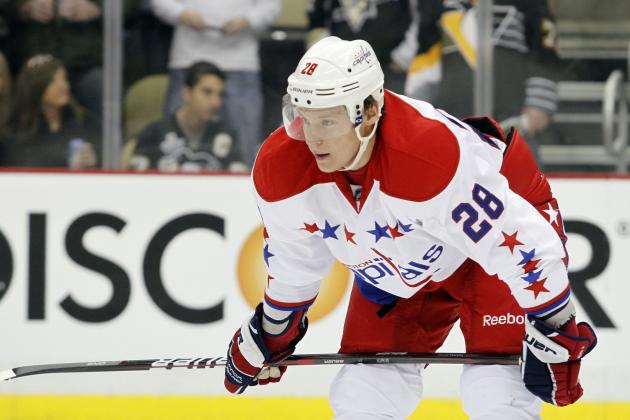 Justin K. Aller/Getty Images

Alex Semin signed a one-year contract with the Carolina Hurricanes for $7 million a season, and it was another contract that helped contribute ammunition for the NHL lockout.
The former Caps forward has been lackluster during his past few seasons, and there is no reason to think that he will suddenly rebound.
Carolina's top six may be full of other complimentary players, but this could be Semin's last year in the NHL before he decides to bolt back to the KHL.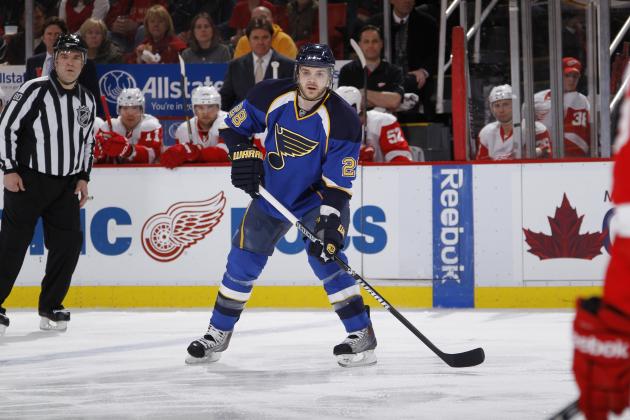 Gregory Shamus/Getty Images

Carlo Colaiacovo was added by the Detroit Red Wings because they needed depth on defense; however, a better move could have been made.
There were opportunities for them to sign reliable veterans like Scott Hannan, but the Wings were very slow after failing to land Ryan Suter.
Colaiacovo is a defenseman who has failed to live up to his draft hype, and he may have a limited role on the team with youngsters like Brendan Smith ready to make the team full-time.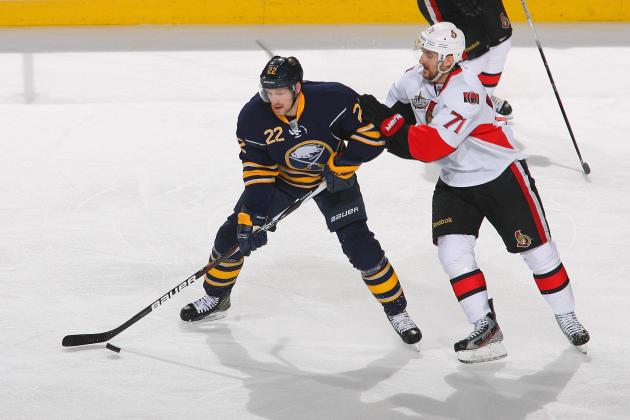 Rick Stewart/Getty Images

Brad Boyes' play has been on the decline over the past few seasons, so there is no reason to think that he will find his spark with the New York Islanders.
Since recording 65- and 72-point seasons with the St.Louis Blues, Boyes followed up with 42, 41 and 23 points in seasons he played 60 games or more.
The Islanders are a team that needs to build for the future, but Boyes is not in the long-term plans of the team.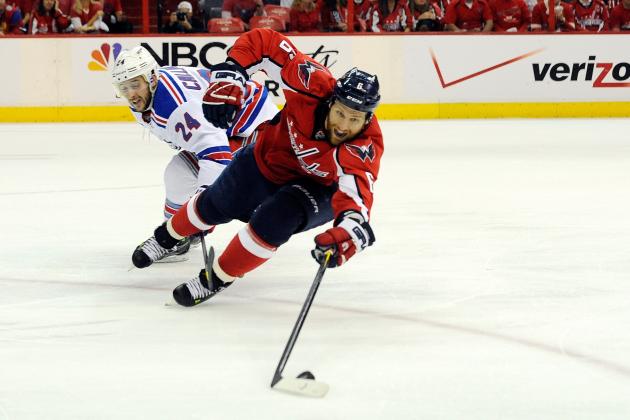 Patrick McDermott/Getty Images

Dennis Wideman was technically a free-agent signing because he was traded from Washington to the Calgary Flames before he had signed a new contract.
Wideman has been a good offensive defenseman over the past few seasons, and he will help the Flames' power play, but his defensive play is suspect.
He is a career minus-39 for plus-minus rating, and his offensive chances often lead to him being caught out of position.
When you take into consideration that the Flames already had an overpaid and overrated defenseman like Jay Bouwmeester on their roster, signing Wideman to a five-year-deal worth $26.25 million in total makes very little sense.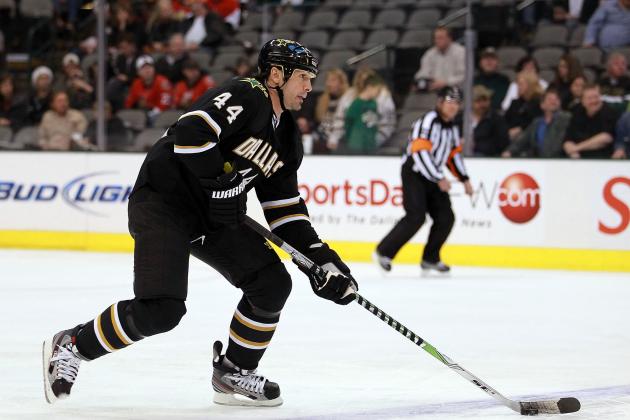 Ronald Martinez/Getty Images

Sheldon Souray only registered 21 points last season with the Dallas Stars, as an offensive defenseman entering the final years of his career.
The 36-year-old isn't the same dominant defender he was with the Montreal Canadiens, so his $3.6 million price tag is a bit absurd.
He will bring his booming shot to Anaheim, but he was a terrible signing for the Ducks when you consider the type of defensive help they actually needed.