NHL Free Agency: 10 Players Their Teams Still Need to Lock Up ASAP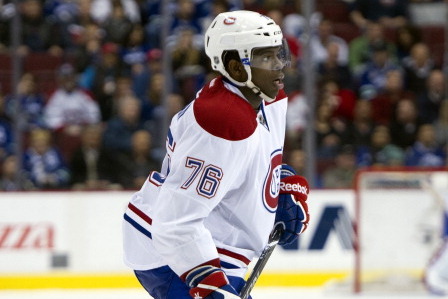 Rich Lam/Getty Images

While NHL rosters are frozen right now during the lockout, there are still restricted free agents and unrestricted free agents out there that teams need to sign as soon as a new agreement it signed.
Some of these players are young and promising while others are veterans looking to hang on for another season or two but who can still make a useful contribution to their team.
Here is a look at 10 free agents that teams need to sign as soon as they can once the lockout ends.
Feel free to add any you think I may have missed or to comment on the players listed here. Hopefully, we will be reading about some signings fairly soon.
Begin Slideshow

»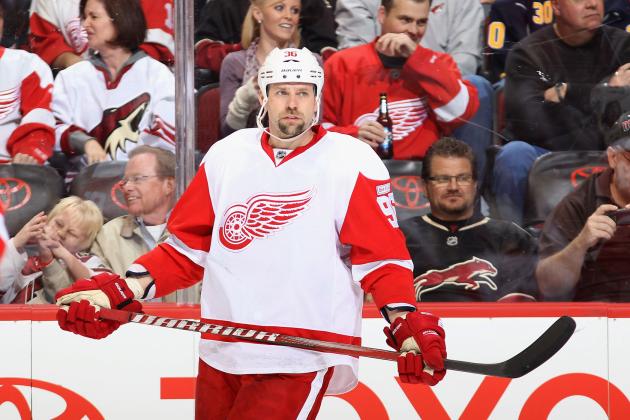 Christian Petersen/Getty Images

Sure, he's 39 and his offensive numbers fell off a bit last season, but Tomas Holmstrom still should have a few more years of quality NHL hockey left in him.
Holmstrom still scored 11 goals and 24 points last year, and his experience and history of playing for winning teams should help the Red Wings or a younger club who can use Holmstrom's savvy in their locker room.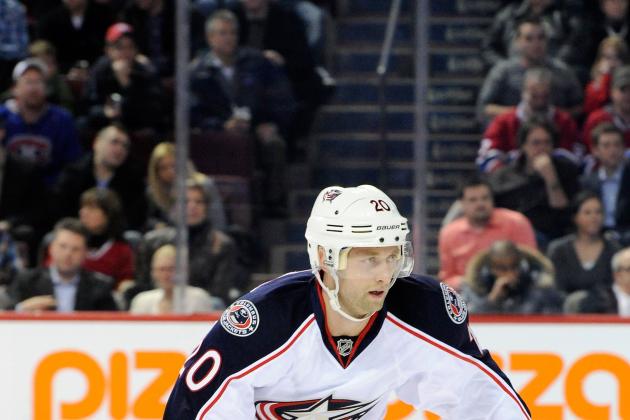 Richard Wolowicz/Getty Images

Former Blue Jackets forward Kristian Huselius is an interesting player who some team may take a gamble on this season.'
The 33-year-old Swede had a tough departure from Columbus, claiming the Jackets rushed him back from injury, causing him to miss all but two games last season after playing in only 39 games during the previous campaign.
Still, Huselius has been a productive NHL goal scorer not that long ago. In those 39 games two years ago, he scored 14 times, putting him at a pace to score nearly 30 times. He's topped the 20-goal mark six times during his NHL career, including a career-best 34 goals and 77 points in 2006-07.
If healthy, Huselius could still be a useful top-six forward. Some team should take a chance on him after the lockout ends.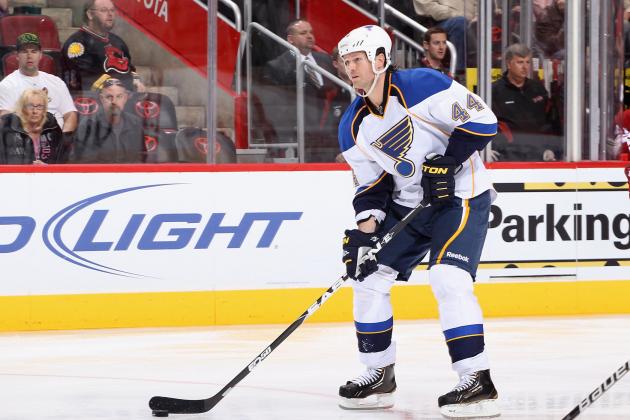 Christian Petersen/Getty Images

Jason Arnott may be 38 years old now, but he still has several things that most NHL teams want: He's big (6'5"), smart, experienced and has won a Stanley Cup during his NHL career.
He also showed last year that he could still be productive, scoring 17 goals and 34 points in 72 games while playing in Ken Hitchcock's defensive-oriented system.
While Arnott probably won't score 25 or more goals next season, he can still make valuable contributions to the Blues or another team under the right circumstances, and he should be signed by some NHL team after the lockout is over.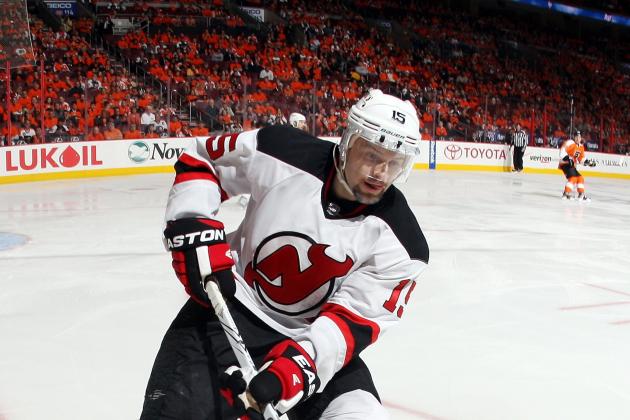 Jim McIsaac/Getty Images

Forward Petr Sykora returned to the NHL last season after playing the previous two seasons in Europe.
The 35-year-old native of the Czech Republic showed he still has life in his game as he scored 21 goals and 44 points for the Devils.
The question now is does New Jersey GM Lou Lamoriello want Sykora back for another season. If not, there should be other suitors unless Sykora decides to stay in Europe at the conclusion of the lockout.
He is presently an unrestricted free agent.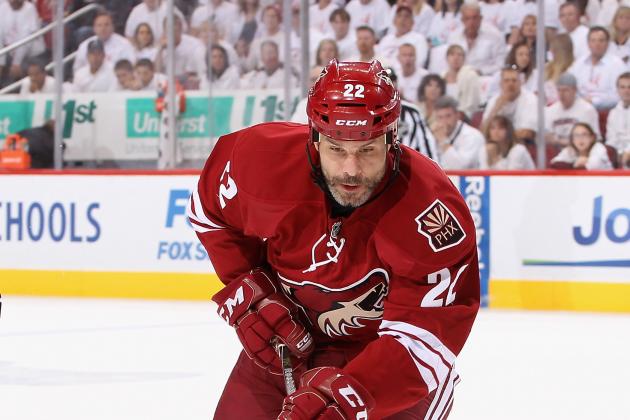 Christian Petersen/Getty Images

Daymond Langkow has had a productive NHL career that has spanned 1,090 games with four different teams.
Last year, Langkow began his second tour of duty with the Coyotes. While his days of scoring 30 or more goals in a season are likely behind him, Langkow can still contribute as a checking forward and on both the power play and penalty-killing units when called upon.
At 36, the Edmonton native should have a few more seasons left in him whether it's with the Coyotes or some other club.
He is presently an unrestricted free agent.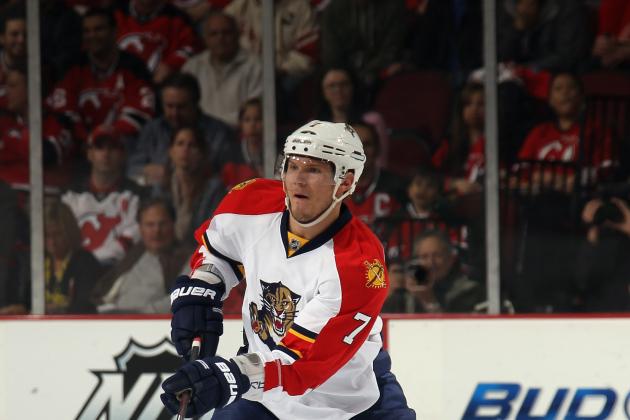 Bruce Bennett/Getty Images

Defenseman Dmitri Kulikov has shown plenty of potential in his three seasons with the Florida Panthers.
The talented 22-year-old Russian scored a career-high 28 points last season despite being limited to just 58 games.
GM Dale Tallon hopes Kulikov will assume a bigger role this season, especially after the departure of Jason Garrison over the summer.
Kulikov is a restricted free agent, but the Panthers should sign him as quickly as they can once the lockout is over.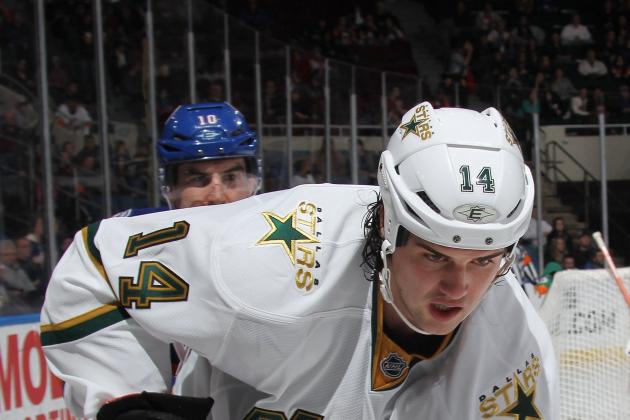 Bruce Bennett/Getty Images

Jamie Benn is just 23 and has completed his entry-level deal with the Dallas Stars.
Each year during Benn's career, his point totals have improved, from 22 goals and 41 points as a rookie to 26 goals and 63 points a year ago.
Clearly, Benn is a player who the Stars intend to build their offense around, but he is currently a RFA.
During the lockout, Benn is playing in Germany, but the Stars need to ink him to a new deal as soon as the stoppage ends for the benefit of their future.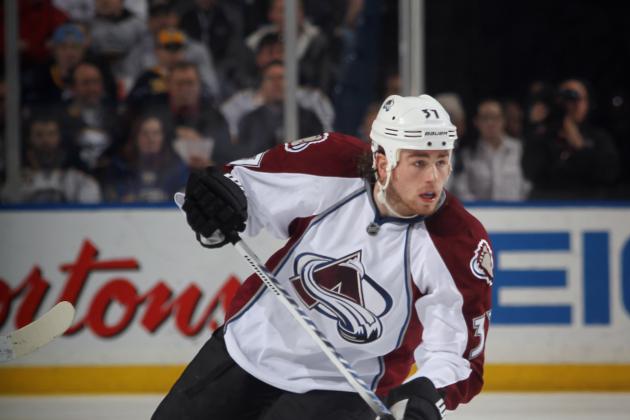 Bruce Bennett/Getty Images

Ryan O'Reilly is one of the young forwards the Colorado Avalanche are building their team around, and the 21-year-old native of Clinton, Ontario appears to be rounding into form.
O'Reilly improved to 18 goals and 57 points last season, both career highs. His assist total (37) nearly tripled from the previous season's total (13), and it was clear O'Reilly was seeing the ice better and was more comfortable with the pace of the NHL game.
Now the Avs need to sign this RFA so he can continue his development in the coming seasons.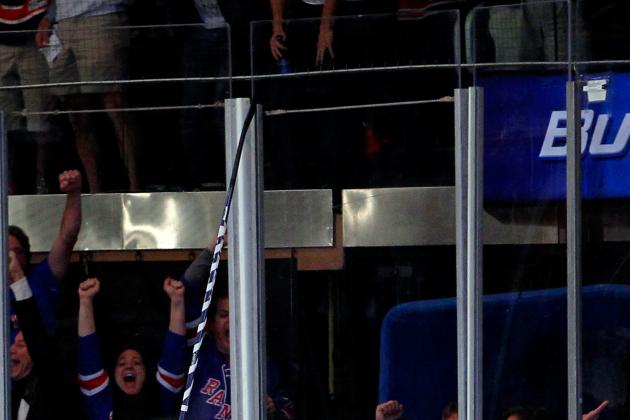 Paul Bereswill/Getty Images

Michael Del Zotto is a talented young defenseman who has put up two very good seasons sandwiched between one so-so season during his time with the Rangers.
Last year, Del Zotto scored a career-high 10 goals and 41 points while adding another 10 points in 20 playoff contests.
At 22, Del Zotto's best hockey should still be in front of him. The Rangers and GM Glen Sather should move to sign this RFA as soon as possible.
Richard Wolowicz/Getty Images

While some people may question P.K. Subban's maturity or attitude, nobody doubts his talent and ability.
The 23-year-old Toronto native has the potential to be a great defenseman in this league, and he should be a major part of the Canadiens' rebuilding efforts moving forward.
At this point, the Habs still haven't locked up Subban, who scored 36 points last season after accumulating 38 in his rookie season of 2010-11.
Subban is a restricted free agent, so the Canadiens would be able to match any offer sheet made for his services. It should be a matter of time before Subban signs with Montreal, but it's something the Canadiens should do sooner rather than later if they can help it.