5 Famous NHL Players Average Fans Couldn't Pick Out of a Lineup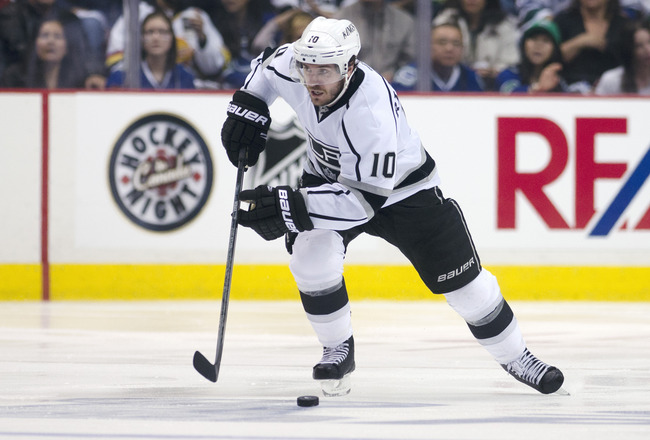 Rich Lam/Getty Images
The NHL is home to some of the most talented athletes in the world, and the biggest superstars in the league are well-known to the world.
Just like the other sports leagues, the NHL has a handful of stars that you recognize when you see them on the ice, but if you saw them out in the world, you might not recognize them.
So here are some of the league's biggest stars that the casual fan would probably not notice if they bumped into them on the street.
Mike Richards
Mike Richards is already pretty familiar with what it feels like to not have somebody not recognize him.
If you're a fan of NHL 36, then you've probably seen this moment, and I'm sure it's a moment that Mike Richards remembers pretty clearly.
At the 8:38 mark, Mike Richards walks into a radio station for an interview. The receptionist at the front desk asks him the three words every superstar wants to hear: "What's your name?"
He probably got that a lot out in L.A., though maybe not as much now that the the Kings finally brought home some hardware.
James Neal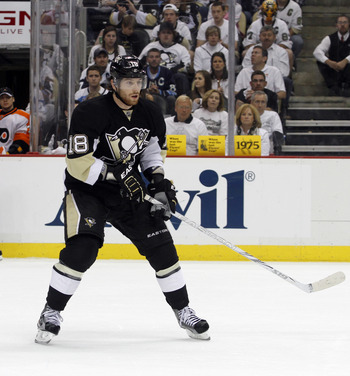 Justin K. Aller/Getty Images
James Neal, another player who graced the airwaves of NHL 36, is a guy that just looks like a guy you would run into on the street.
He has become a star in the league since he moved to the Penguins, but his face is not one that a lot of casual fans would immediately recognize.
Jordan Eberle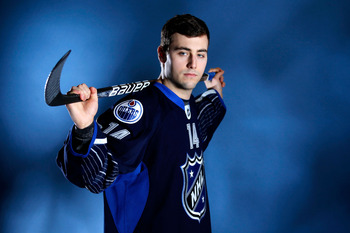 Gregory Shamus/Getty Images
Jordan Eberle is a rising star in the NHL that an average fan probably just wouldn't have the experience with.
Your average NHL fan could probably tell you that there is a team in Edmonton, but with the large youth movement going on out there, they would more than likely have a hard time matching names and pictures.
Average fans would probably know the name, but they just wouldn't have the strongest knowledge of Edmonton because of how removed that market is.
Eberle is on his way to becoming a household name, though.
Danny Briere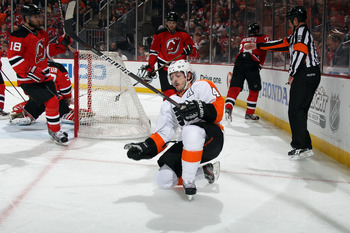 Bruce Bennett/Getty Images
Danny Briere is a pretty recognizable figure in the NHL. But if he was put in a lineup, he probably wouldn't stick out if a casual fan were asked to pick out the hockey player.
If he were in his well-known goal-scoring pose, like the picture above, then you could probably pick him out, but he just doesn't stick out.
David Backes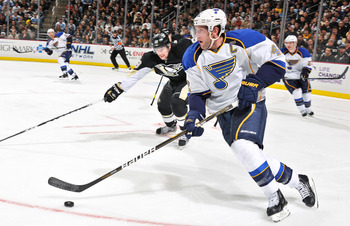 Jamie Sabau/Getty Images
David Backes is one of the most under-rated players in the NHL, and he plays in one of the most under-loved markets in the league.
The St. Louis Blues don't get a lot of love on the national scale, and they're a team that doesn't really have that many superstars.
Backes does a lot of great things on the team, but he just isn't all that known.
Keep Reading