NHL Free Agency 2012: Best Fallback Options for Teams That Struck out Earlier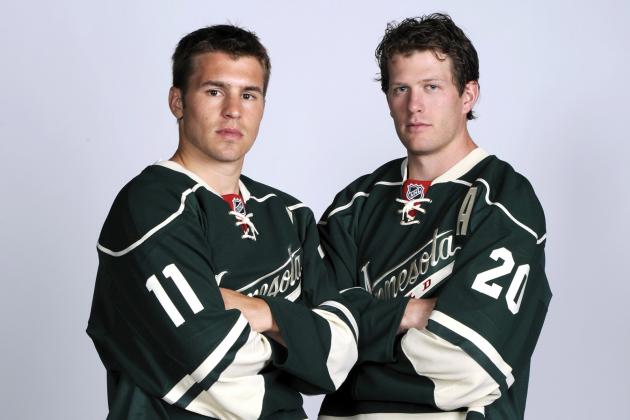 Hannah Foslien/Getty Images

OK, so your team missed out on Zach Parise and Ryan Suter and Alexander Semin and Shane Doan and pretty much every other big-name free agent that's signed a deal so far.
Then of course, the lockout froze all future transactions so, until it gets settled, everything is on hold.
But once an agreement is finally reached, there are still a few players out there who could help the teams that didn't ink big-ticket free agents.
Here is a look at some fallback options for teams still looking for help. Feel free to comment or add a player or a team that you think would be a good match and let's all hope that this work stoppage ends sooner rather than later.
Begin Slideshow

»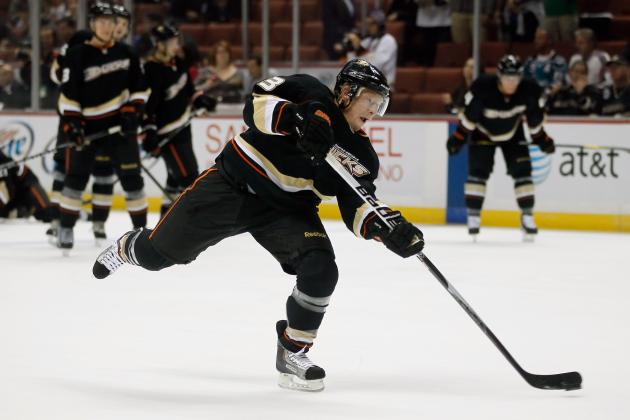 Jeff Gross/Getty Images

The Penguins were trying to land Shane Doan or another winger to play on one of their top two lines.

Jason Blake would add experience and a great attitude to the Penguins. He has power-play experience and would do very well if playing on a line with either Sidney Crosby or Evgeni Malkin.
Blake's days of 30 or 40 goal seasons are almost certainly behind him and he does have an injury risk, but he could definitely add experience, leadership and depth to the Penguins' top six forwards.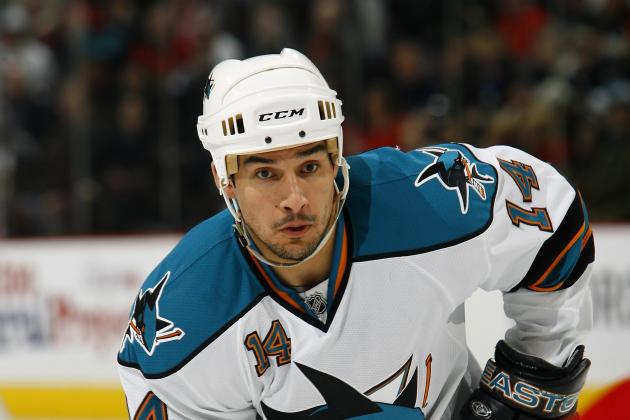 Phillip MacCallum/Getty Images

The Montreal Canadiens have been looking to add scoring punch and size and former Rocket Richard Trophy winner Jonathan Cheechoo can add both.
Cheechoo is 6'0" and weighs 200 pounds and scored a league-high 56 goals just six seasons ago. Injuries have slowed Cheechoo down, but even last year, he scored 25 goals playing in the AHL, which shows he hasn't completely lost his touch around the net.
The Habs could probably sign Cheechoo to a two-way deal which means he wouldn't cost much and the Canadiens would have very little to lose if they added the free agent from Moose Factory, Ontario, to their roster.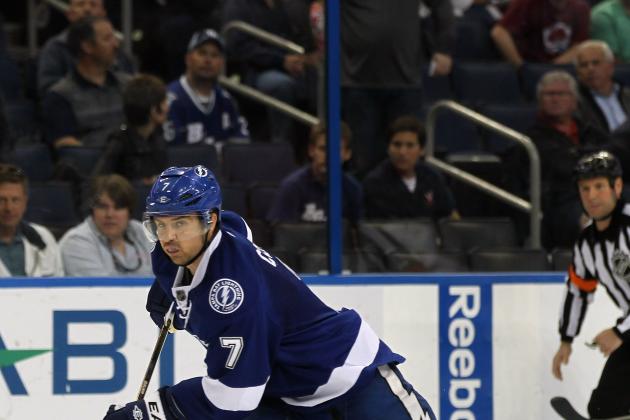 Bruce Bennett/Getty Images

The Philadelphia Flyers have questions about their defensive depth due in part to injuries to players like Chris Pronger and Andrej Mezsaros and the departure of free agents like Matt Carle.
Brett Clark should have some good hockey left in him at the age of 35. He would add nothing spectacular to the Flyers blue line, but is a steady presence and has a track record of scoring some goals and adding 30-plus points on several occasions during his NHL career including as recently as 2010-11.
Clark would also be a good mentor for some of the Flyers younger defense prospects who will be recalled when needed during the course of the season.
He wouldn't cost the Flyers a lot and while signing him wouldn't make huge headlines, it would help solidify the blue line in Philadelphia for the short term.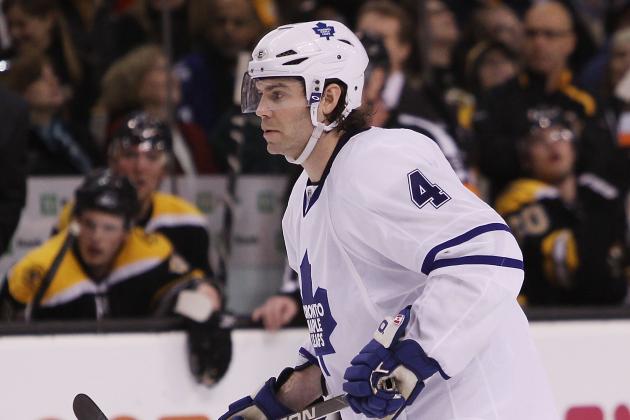 Elsa/Getty Images

The Red Wings lost two key defensemen during the offseason, the underrated Brad Stuart and Nick Lidstrom, one of the all-time greats.
The Wings went after a number of defensemen, including Ryan Suter, but failed to land a big name and settled for inking Carlo Colaiacovo.
Detroit is relying on a number of young players to step in and fill valuable roles on their blue line, and signing a veteran like Jeff Finger to a two-way contract would be a good pickup for Detroit.
If one or more of the rookies struggle or injuries strike, they could easily recall Finger to help add depth. He has already spent time in the AHL and could mentor younger players while down there as well.
It is a low risk option for the Wings once the lockout ends.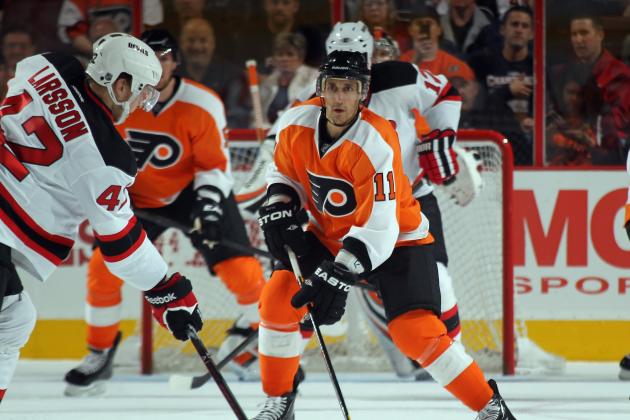 Bruce Bennett/Getty Images

The Edmonton Oilers have a bevy of young and talented forwards but can use a gritty and experienced forward to help kill penalties and check opposing goal scorers.
While injuries caused Blair Betts to miss all of the previous season, he is still only 32 and has valuable playoff experience after helping the Flyers reach the Stanley Cup Final in 2010.
Betts would be a nice compliment to the Oilers lineup and wouldn't cost the Oilers much in salary. He could kill penalties and make Edmonton tougher to play against.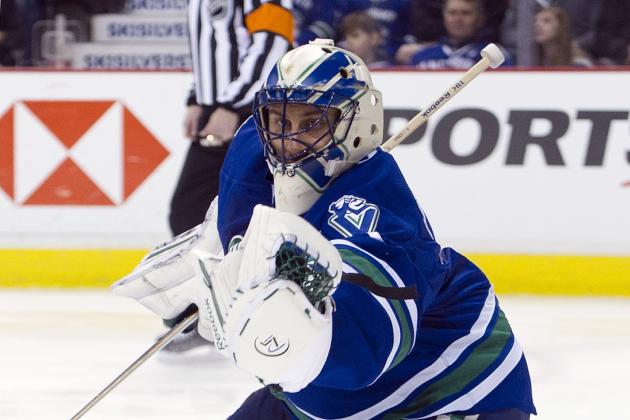 Rich Lam/Getty Images

Jose Theodore is inconsistent and Jacob Markstrom is still only 22, so the Panthers best addition once the lockout is over is a long-anticipated trade with Vancouver for Roberto Luongo.
Luongo has indicated he wants to return to South Florida, and if the price is right, the Panthers could add a top-notch goalie to a team that won the Southeast Division last year but has some tough competition in Carolina and Washington.
If all goes well, Luongo can start for a couple of years and mentor Markstrom, who would gradually take over as the number one goalie.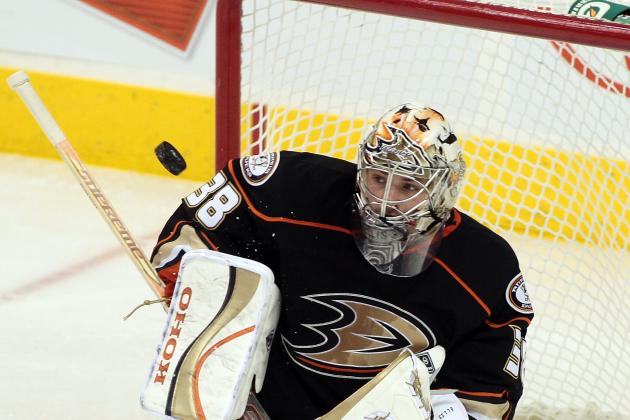 Marianne Helm/Getty Images

Depending on whether or not the rumors are true, the Leafs may still be in the running for Roberto Luongo. Either way, it would be good for Toronto to add an experienced NHL goalie to backup James Reimer and/or Ben Scrivens.
If Luongo isn't the answer, Jose Theodore may become available if the Panthers acquire Luongo. Or, signing a veteran free agent like Dan Ellis may help, even if Ellis starts the year in the AHL.
If the young duo on the Leafs roster is too inconsistent, Ellis would be available to provide depth. Brent Johnson may also be available to fill this role.
Either way, if the Leafs are serious about a playoff run, a goalie with some experience would be a smart addition to their training camp roster.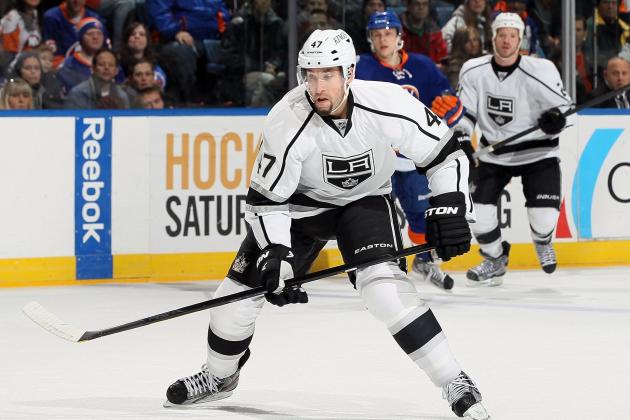 Jim McIsaac/Getty Images

The Phoenix Coyotes will open the 2012-13 season without the services of Raffi Torres, who still needs to serve the rest of his suspension for the brutal hit that ended Marian Hossa's playoffs last spring.
The Coyotes could use a checking forward who can fill Torres's role: check opponents, slow down their star skaters and score the odd goal.
Former Kings and Islanders forward Trent Hunter would be a good fit in this role.
Hunter has been a positive influence in the locker room and could help groom some of the younger players on the Coyotes roster. At 32, he still should have some good hockey in him if he can stay healthy.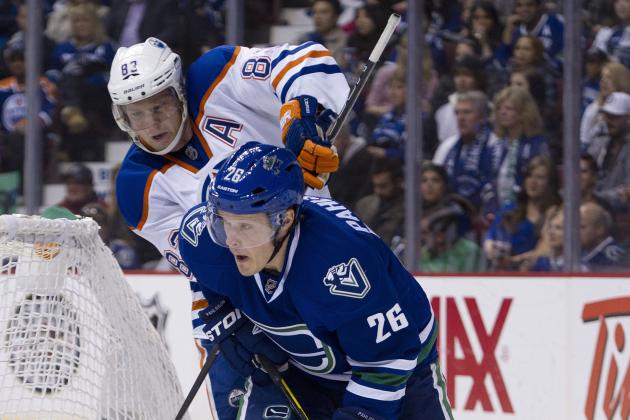 Rich Lam/Getty Images

With the exception of adding defenseman Jason Garrison, the Canucks were not all that active this summer in the free agent market.
Once the lockout ends, Vancouver should complete the trade of former starting goalie Roberto Luongo, but what do they need in return?
How about a quality center.
Right now, the Canucks have a weakness at the pivot position. Ryan Kesler will be out of the lineup until at least December, Samuel Pahlsson is headed back to Sweden and Manny Malhotra has been slowed by injuries and age.
Whether they add a checking center like Marcel Goc from the Panthers or a younger prospect, the Canucks need to increase their depth up the middle with an emphasis on a player who can check and add grit.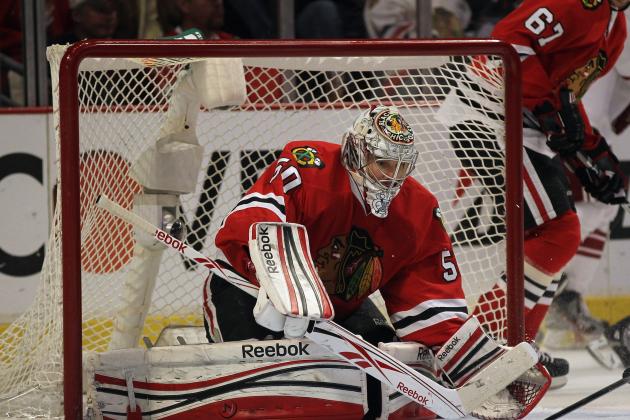 Jonathan Daniel/Getty Images

Last year, the Blackhawks were fifth in the league in goal scoring but 22nd in goals allowed and 27th on the penalty kill.
Goalie Corey Crawford had an off year, but as of now, Chicago remains confident that Crawford is good enough to take them to the promised land.
The Blackhawks probably need to add another goalie, one who could help them win now. They don't have the cap room to add a star like Roberto Luongo, but a quality backup who could fill in as a starter may be in order, whether it's Dan Ellis or trading for a relatively inexpensive alternative who can help a team designed to win now to capture another title.