NHL Free Agents: Best Fits for the Top 10 Players Left on the Market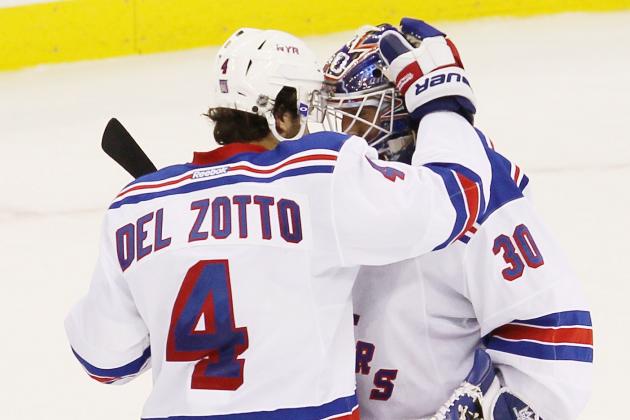 Jim McIsaac/Getty Images

Free agency began with a bang last July 1.
By July 4, the two biggest available names were taken off the market when both Zach Parise and Ryan Suter signed identical multi-year deals with the Minnesota Wild.
Most of the other big names also fell off the board as Alexander Semin, Jaromir Jagr and Olli Jokinen all found new homes.
Just before the lockout, a few more free agents finalized their playing destination for the upcoming season, such as Shane Doan finally re-signing with Phoenix, and Carlo Colaiacovo joining the Detroit Red Wings.
But even now, roughly 25 days since the owners locked the players out, there are still some quality NHL free agents out there who have yet to sign a contract for 2012-13. Here's a look at the top 10 available free agents (in no particular order) and where they would fit well once signings resume.
Feel free to mention any player you feel I left out or to offer another suggestion for where a player could or should land.
Begin Slideshow

»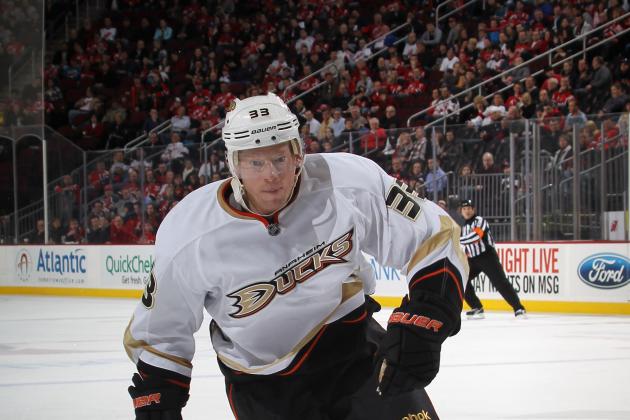 Bruce Bennett/Getty Images

Blake is a hard-working veteran forward who has scored more than 20 goals in a season five different times including a career-best 40 goals with the Islanders in 2006-07.
Injuries and age (he's 39 now) have slowed Blake down, but if healthy, he can still contribute on the second power-play unit and pitch in the occasional goal. His experience and work ethic would also make him a valuable addition to most locker rooms.
Good fits for Blake would include San Jose, Phoenix, Edmonton, Colorado, Winnipeg and the New York Islanders.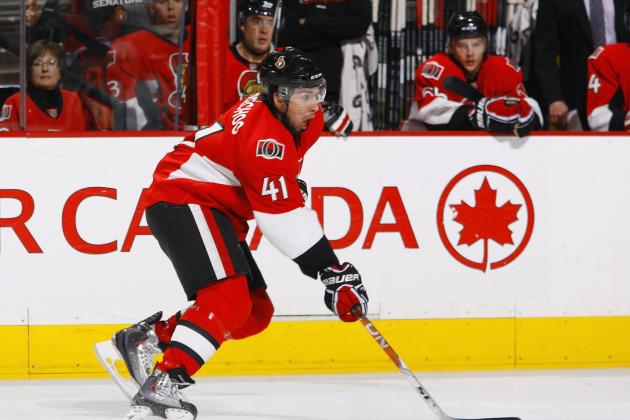 Phillip MacCallum/Getty Images

Jonathan Cheechoo would be an interesting gamble for an NHL team. It's been a little more than two years since Cheechoo last played in the NHL, but then again, how often can a team pick up a Rocket Richard Trophy winner on the cheap as a free agent?
Injuries have disrupted Cheechoo's career, but he would probably sign a two-way deal for the NHL minimum so there wouldn't be much risk involved. The native of Moose Factory, Ontario, scored 25 goals for Peoria of the AHL last season, so it's not like he lost his scoring touch entirely.
Teams like Columbus, Winnipeg, Phoenix, Anaheim or Montreal would be good fits for Cheechoo.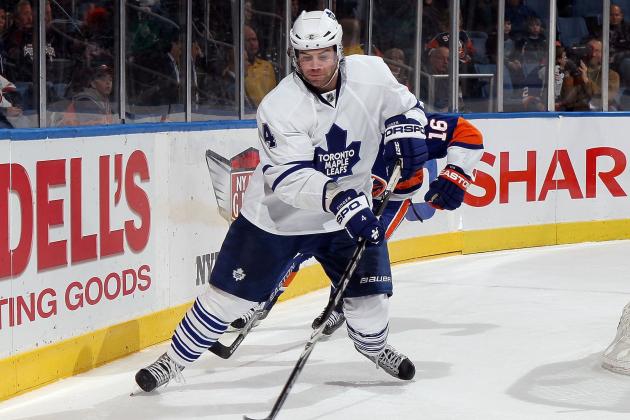 Jim McIsaac/Getty Images

Jeff Finger was banished to the AHL the past two seasons primarily for salary cap reasons. He is still just 32 years old and more than capable of being a steady contributor to most teams' third defensive pairing.
Possible destinations for Finger include Ottawa, Philadelphia, Anaheim, Colorado and Columbus.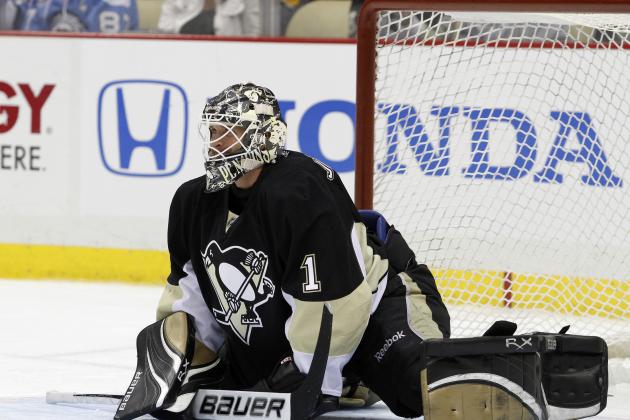 Justin K. Aller/Getty Images

Brent Johnson has spent about a decade in the NHL, mostly as a quality backup goaltender for the Capitals and most recently the Penguins.
Johnson struggled last season. His goals against average went up nearly a full goal-per-game over the previous year, and his save percentage dipped to .883. More importantly, he failed to play well in the playoffs against Philadelphia when starter Marc-Andre Fleury faltered.
But Johnson has experience and has proven he can be reliable when called on despite playing only 20 games a season as a backup goalie. He is also considered a positive influence in the locker room.
Teams that could be good fits for Johnson would include Vancouver (if Luongo is traded), Columbus, Boston, Calgary and Carolina.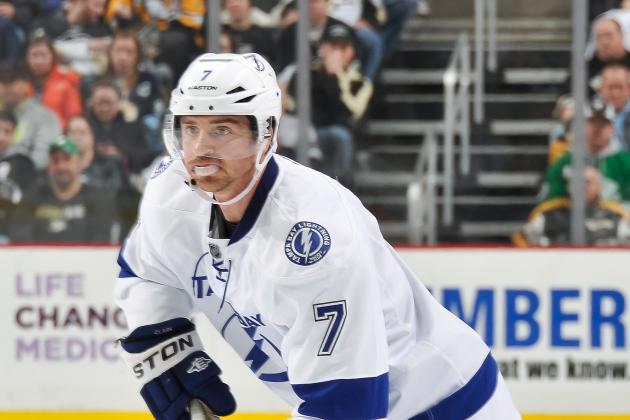 Jamie Sabau/Getty Images

Brett Clark is another player who has been a reliable NHL performer but had an off year in 2011-12.
Clark is 35, but just one season ago, he scored nine goals and 31 points, pretty respectable numbers for a defenseman who doesn't play on his team's top pairing.
Assuming he still has something left in the tank, Clark can be a solid depth defenseman for a team looking to add some experience.
Some possible destinations for Clark would include Edmonton, Philadelphia, the Islanders,Tampa Bay and Columbus.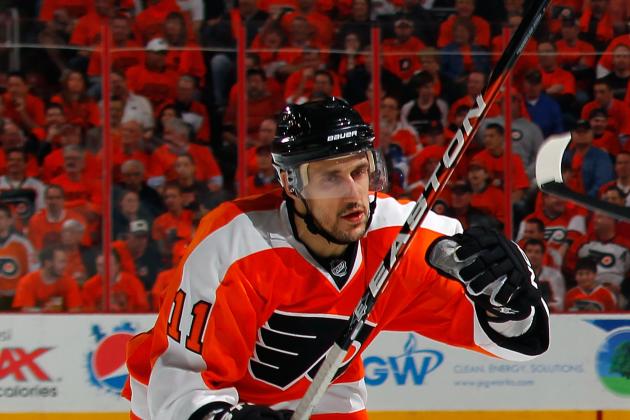 Paul Bereswill/Getty Images

Blair Betts missed the entire 2011-12 season due to injury, but the scrappy Edmonton native has been a reliable NHL performer for the better part of seven NHL seasons.
Nobody is going to mistake Betts for a goal scorer, but he is a solid fourth-line grinder who can get loose pucks, check opposing players and kill the odd penalty.
If he's healthy and ready to go, Betts can still be a valuable role-player. Teams that Betts could help would include Buffalo, Montreal, Washington, Winnipeg and Edmonton.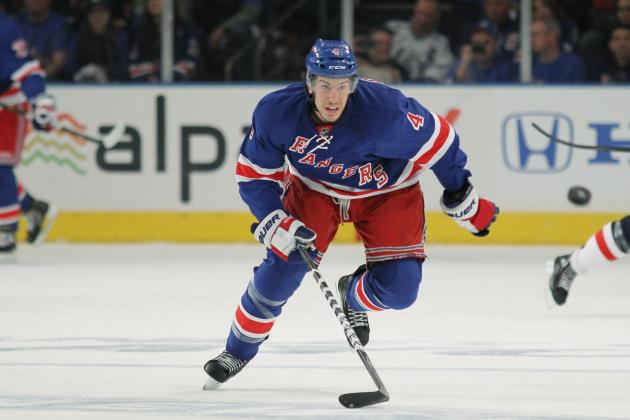 Bruce Bennett/Getty Images

While he is a restricted free agent, the Rangers and the agent of defenseman Michael Del Zotto can't seem to reach an agreement on a new contract.
Del Zotto has a lot of ability and moves the puck well from the blueline. The Stouffville, Ontario native is only 22 and scored 10 goals and 41 points last season.
While Del Zotto has some defensive lapses, he hasn't reached his prime and would be a welcome addition to nearly any NHL club.
It is likely Del Zotto stays on Broadway once the lockout ends, but if not, nearly every other team in the league would welcome him to their roster whether by offer sheet or trade.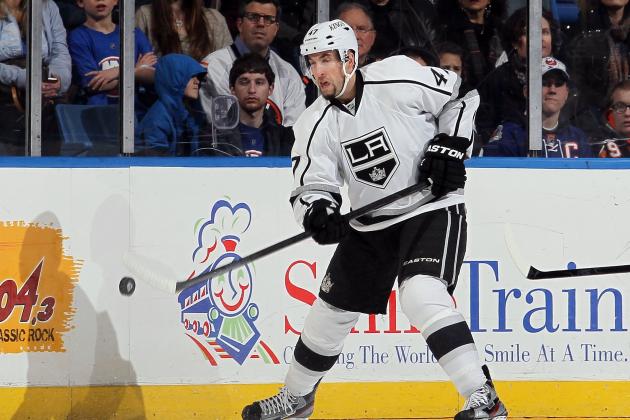 Jim McIsaac/Getty Images

While he's got a lot of wear on his tires, Trent Hunter may still be able to help an NHL team.
Hunter is only 32, and while he's been banged up more often than not in recent seasons, he can still play a grinding, physical game that could help contribute to the third or fourth lines of a team in need.
Hunter can also fill in on special teams in a pinch and play a valuable checking role if—and it's a big if recently—he can stay healthy.
Teams that Hunter may be able to help include Montreal, Colorado, Buffalo and Phoenix, especially with Raffi Torres still serving a suspension once the season starts.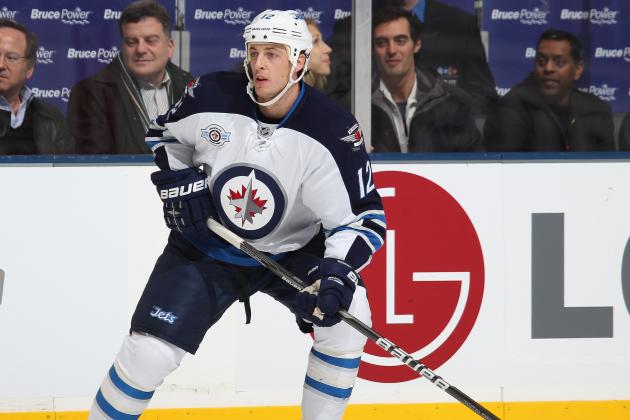 Claus Andersen/Getty Images

Defenseman Randy Jones is still only 31 and very capable of being a quality depth defenseman on most NHL teams.
Injuries cost him the first half of the season but he came back and was a plus-four in 39 games on a Jets team that didn't qualify for the playoffs.
There's nothing special about Jones' game, but he's reliable and consistent.
Teams that can use Jones' services include Winnipeg, Phoenix, Anaheim, Edmonton and Columbus.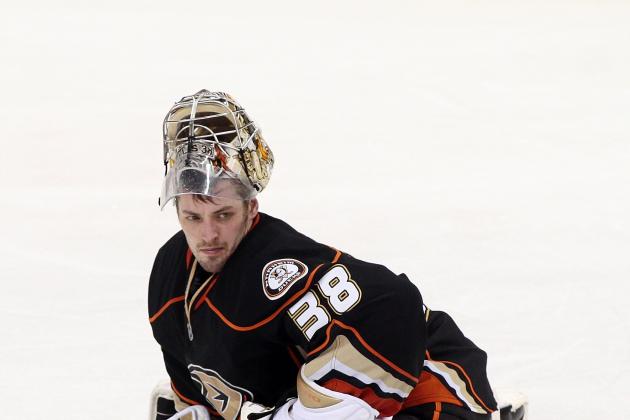 Marianne Helm/Getty Images

Injuries slowed goalie Dan Ellis last year, but the 32-year-old Saskatoon native still put up decent numbers with the Ducks when he was healthy.
Ellis has signed with the AHL's Charlotte Checkers as of now, but has yet to reach a deal with an NHL team.
There are a few teams that could use a veteran backup goalie who is capable of starting a few games if a starter goes down.
Possible teams that could use a player like Ellis include Calgary, Columbus, Dallas, Edmonton, Vancouver (after Luongo is traded) and Boston.