NHL: The Top 15 Post-Lockout Performances of the Gary Bettman Era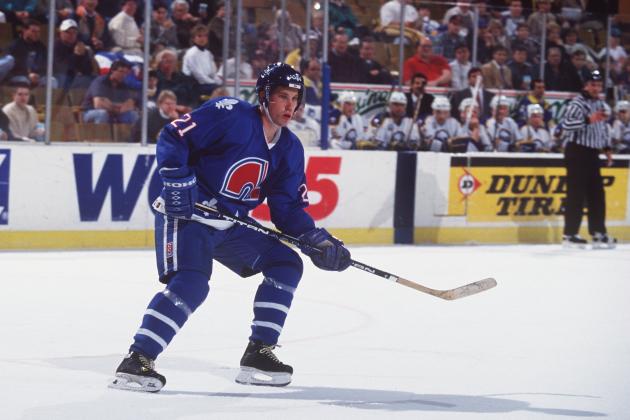 Rick Stewart/Getty Images

Now in our third lockout of the Gary Bettman era, the last two have not been without their memories. Well, not exactly.
Of the last two lockout seasons of 1994-95 and 2004-05, one season concluded with games played, the other did not.
With players well rested, the strike shortened 1994-95 season and the post-lockout season of 2005-06 had some breakout performances.
Some new players emerged on the NHL scene, veterans produced their best numbers of their careers, and others simply continued to do their thing.
With that in mind, let's have a look back at the top performers of the post-lockout seasons of 1994-95 and 2005-06.
Begin Slideshow

»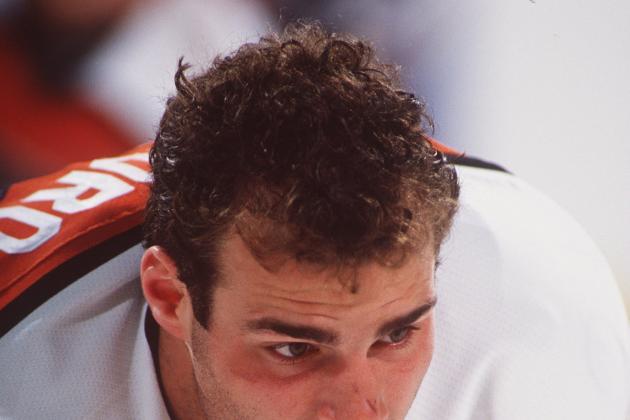 Rick Stewart/Getty Images

"The Big E" came out with purpose in the strike-shortened 1994-95 season. Eric Lindros finished with 29 goals, 41 assists and 70 points in 48 regular season games with the Philadelphia Flyers.
After tying Jaromir Jagr for the scoring title, Lindors would ultimately take home the Hart Trophy.
The Fly-boys would be eliminated in the Eastern Conference Finals, but in his third year as a pro, Lindros' impact league-wide was significant that season.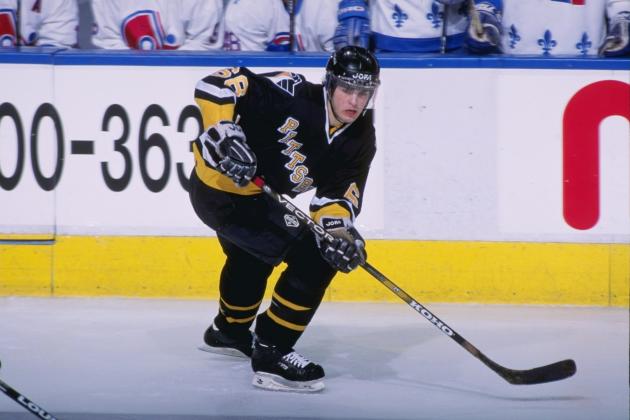 Robert Laberge/Getty Images

Jaromir Jagr is the only player on this list who had a monster season in 1994-95 and 2005-06.
In 1994-95 Jagr tied Eric Lindros for the scoring lead with 70 points, but tallied 32 goals while taking home the Art Ross Trophy.
In 2005-06 Jagr enjoyed one of his finest seasons as a pro, registering 123 points with 54 goals. His 54 goals were two behind Jonathan Cheechoo's league leading 56. In 2005-06 his 123 points were just as many off Joe Thronton's 125-point season.
It truly is a shame that in both of these post-lockout seasons, Jagr finished a bridesmaid, not taking home MVP honors.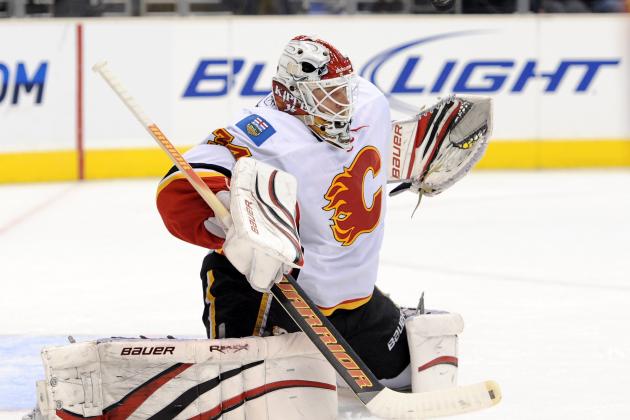 Harry How/Getty Images

Miika Kiprusoff made a splash on the NHL scene in 2005-06. The 29-year-old had 42 wins in 74 appearances and took home both the Vezina and William Jennings Trophies.
No player embodied the defensive minded 1994-95 New Jersey Devils more than Claude Lemieux.
Though he was certainly not a stat machine in the regular season, Lemieux saved his heroics for the postseason. In 20 playoff games, Lemieux tallied 13 goals and added three assists on his way to winning the Conn Smythe Trophy.
The Devils went on to win the Stanley Cup.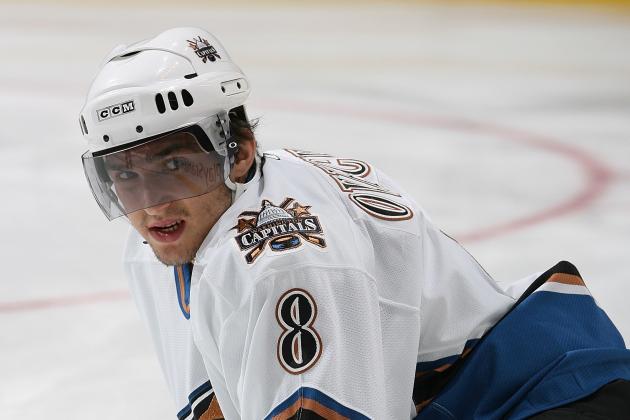 Jeff Vinnick/Getty Images

In his rookie campaign of 2005-06 Alex Ovechkin came storming out of the gate and gave fans a first glimpse of his extraordinary talent.
After a 52 goal and 106-point output, Alex Ovechkin beat out fellow rookie Sidney Crosby and skated away with rookie of the year honors.
Thus far in 553 career games, Ovechkin has potted 339 goals.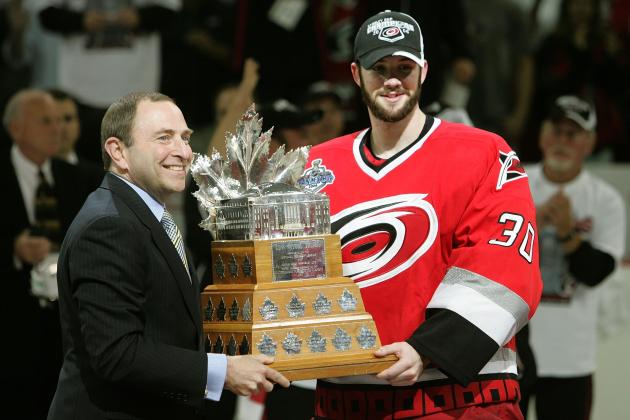 Jim McIsaac/Getty Images

Not too many knew about Cam Ward before the start of the 2005-06 season.
When the season concluded and the Carolina Hurricanes won the Stanley Cup, Cam Ward found a Conn Smythe Trophy in his hands.
Ward posted a 2.15 GAA with two shutouts in the postseason, becoming the fourth rookie goaltender to win the Conn Smythe in the history of the NHL.
The Philadelphia Flyers Ron Hextall (1987) and Montreal Canadiens' legends, Ken Dryden (1971) and Patrick Roy (1986) were the other masked men to achieve this feat.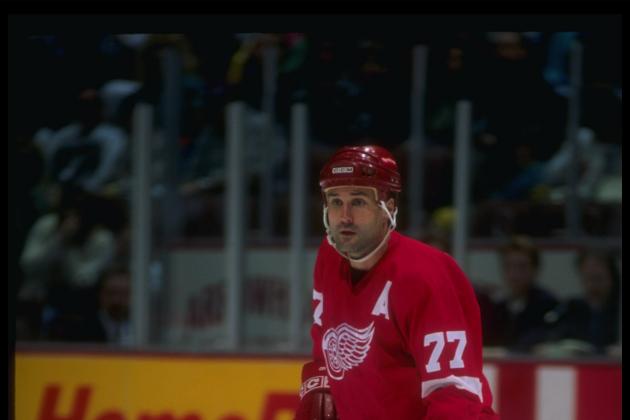 Glenn Cratty/Getty Images

It had been 10 seasons since Paul Coffey had won his last Norris Trophy in 1985-86, but in 1994-95 Coffey was back as the leagues top blueliner.
In 45 regular season games, Coffey registered 58 points and a plus-18 rating.
The Detroit Red Wings would eventually be swept in the Stanley Cup Finals by the New Jersey Devils.
Without a doubt, Coffey played a major role in Detroit's success that season.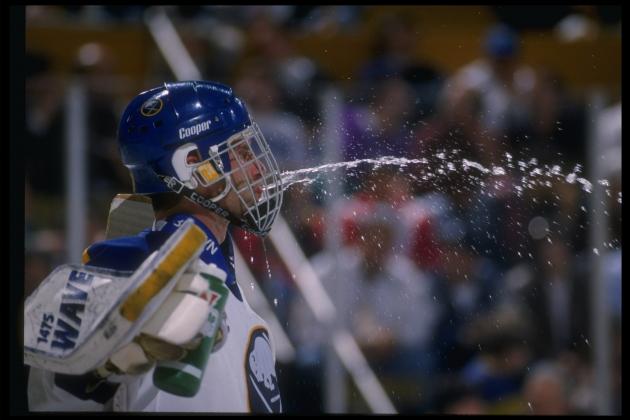 Rick Stewart/Getty Images

"The Dominator," Dominic Hasek didn't have much of a problem with the layoff heading into the 1994-95 season.
With 19 wins, five shutouts and a 2.11 GAA Hasek won his second consecutive Vezina Trophy. This would be the second of six Vezina Trophies he would take home in his illustrious career.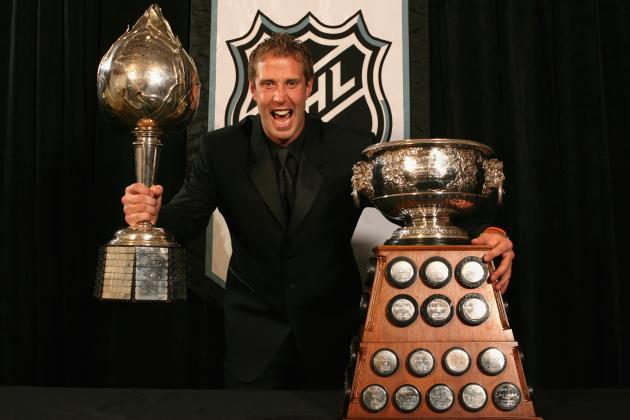 Jeff Vinnick/Getty Images

Joe Thornton has always been a terrific hockey player but in the 2005-06, he established himself as the best center-iceman in the NHL.
The San Jose Sharks center went off and notched 125 points along with a plus-31 rating. He won the Art Ross Trophy and was the run away winner for league MVP.
With all the great seasons Thornton has had, the Stanley Cup continues to elude him and the clock continues to tick.
The best things come to those who wait and that was the case for the Quebec Nordiques and Peter Forsberg in the 1994-95 season.
Originally part of the Eric Lindros trade, Peter Forsberg played his first NHL season in 1994-95 and won the Calder Trophy as the leagues top rookie.
His 50 points in 47 games were a prelude of things to come. The following season, in his sophomore campaign, Forsberg would register 115 points.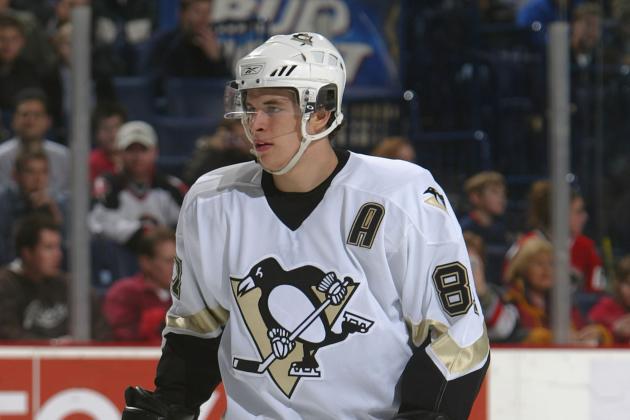 Dave Sandford/Getty Images

Sidney Crosby didn't disappoint those awaiting his arrival. In his first NHL season he scored 102 points, finishing the runner up to Alex Ovechkin for rookie of the year honors.
With Crosby and Ovechkin leading the way, a new era of superstar was taking over the NHL.
39 goals and 63 assists isn't too shabby for an 18-year-old. Let's hope for many more healthy and productive seasons for the kid.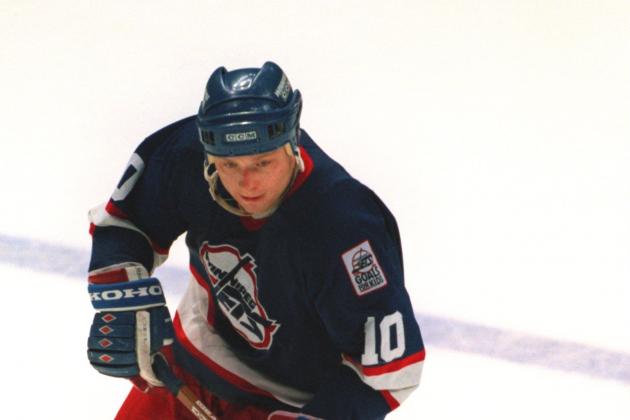 Glenn Cratty/Getty Images

Alexei Zhamnov's value as a hockey player catapulted in the 1994-95 season.
While he flew a little under that radar at the time, Zhamnov quietly registered 30 goals and 35 assists in 48 games with the Winnipeg Jets. That placed him third in the league in goals and points.
Zhamnov would go on to have some productive years in the NHL but this was arguably his best time.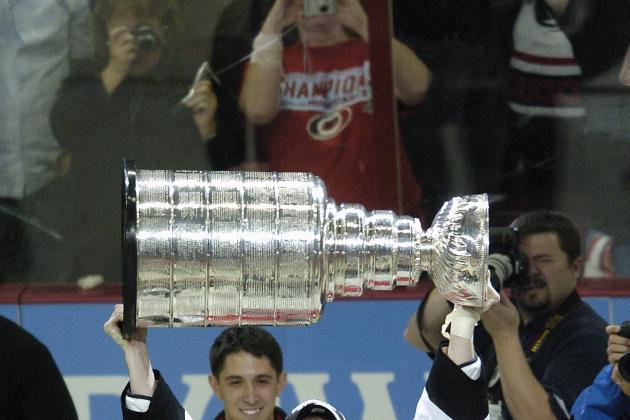 Grant Halverson/Getty Images

Another young gun who burst on to the scene in the middle of the 2000's was Eric Staal.
Leading his team to the Stanley Cup in the 2005-06 season, Staal eclipsed 100 points with 45 goals and 55 assists.
Staal, still a force in the NHL, has not had as productive a season to date.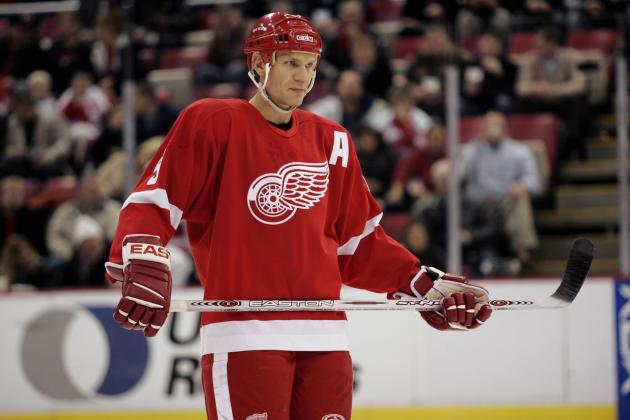 Gregory Shamus/Getty Images

We really should consider putting together a Top 15 Nicklas Lidstrom list, but in all honesty that would only cover about half of his accolades.
After a year away, the best defenseman in the game came back to claim another Norris Trophy. At the age of 35, he notched a career high 80 points.
We could go on and on about this player. Plain and simple, he was the man.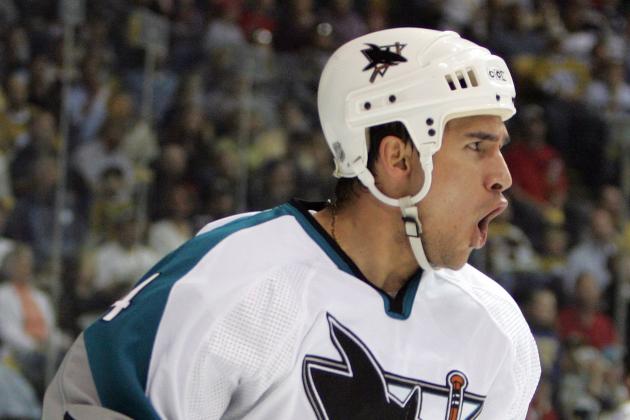 Andy Lyons/Getty Images

Here's the flash in the pan on the list. Nobody could have predicted Jonathan Cheechoo jumping from 28 goals in 2003-04 to 56 in 2005-06.
He has linemate and Hart Trophy winner Joe Thornton to thank for that.
But hey, 56 tallies is serious stuff regardless of who you are or who you are playing with. In that season, Cheechoo took home the Marice Richard Trophy.
Unfortunately for him, he was never the same player after that year, and season by season his goal production continued to plummet. Ultimately, he would only appear in one NHL game in the 2009-10 season with the Ottawa Senators.