NHL Free Agents: 15 Players We Hope Find Homes Before the Season Starts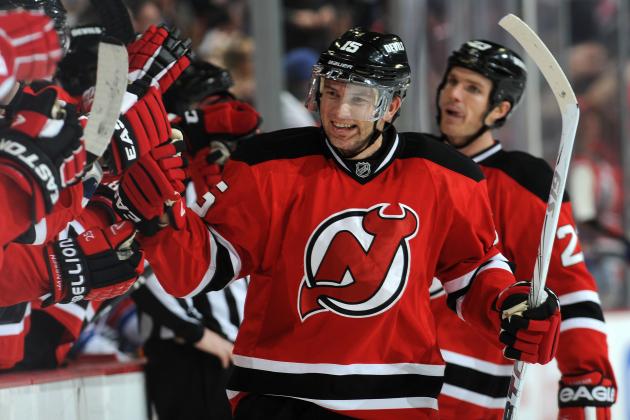 Christopher Pasatieri/Getty Images

Since the NHL is facing a work stoppage the remaining players listed as free agents cannot sign anywhere.
Once the lockout ends though, the NHL will drop the puck as soon as possible, which means owners may not be focused on dipping into the free agent market.
These 15 players are hoping that they will find a home before the season starts.
Begin Slideshow

»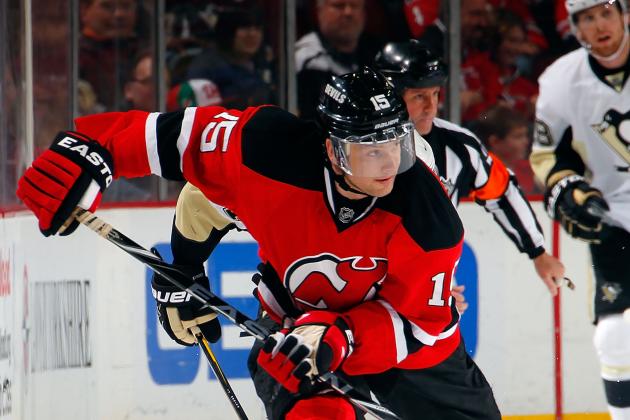 Paul Bereswill/Getty Images

Last season Petr Sykora returned to the New Jersey Devils, a team with which he won the Stanley Cup in 2000.
He proved that he could still produce by putting up 44 points and playing in all 82 regular season games.
Since the Devils were so focused on Zach Parise this offseason, Sykora went under the radar and never got signed.
Richard Wolowicz/Getty Images

During the last two seasons, 33-year-old Kristian Huselius has been plagued by injuries.
After expressing his discontent with the Columbus Blue Jackets, Huselius has listed Sweden as a possible destination for next year.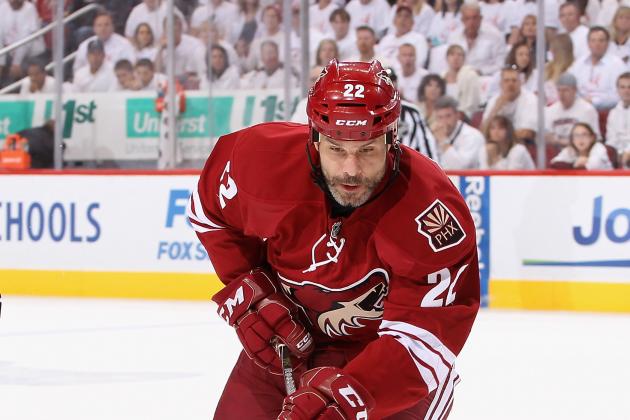 Christian Petersen/Getty Images

At age 35, Daymond Langkow still has some gas left in the tank. He's not the 60-point player he was a couple of years ago, but he still can be a valuable asset to some teams.
If he's lucky, a team will offer him a low-paying contract so he can stay in the league for at least another year.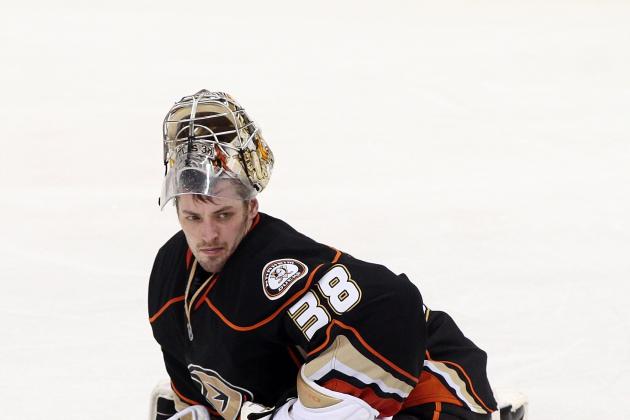 Marianne Helm/Getty Images

Not too long ago Dan Ellis signed a tryout contract with the Carolina Hurricanes' AHL affiliate, the Charlotte Checkers.
Ellis is still rehabbing from a groin injury and is hoping that his time with the Checkers will help him back to the NHL.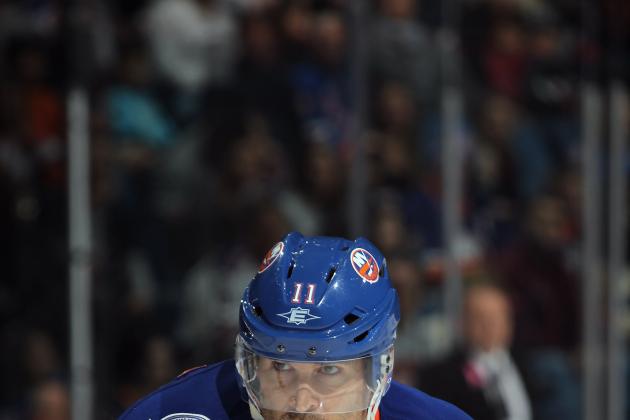 Bruce Bennett/Getty Images

Since Brian Rolston was traded to the Islanders at the beginning of last season, he has seen no stability.
The 39-year-old's contract accounted for over a $5 million cap hit, which no team wanted.
Luckily, he ended up on the Boston Bruins towards the end of last season.
Now that his contract has expired, and his gigantic cap hit is no more, he may find a team willing to take him for significantly less money.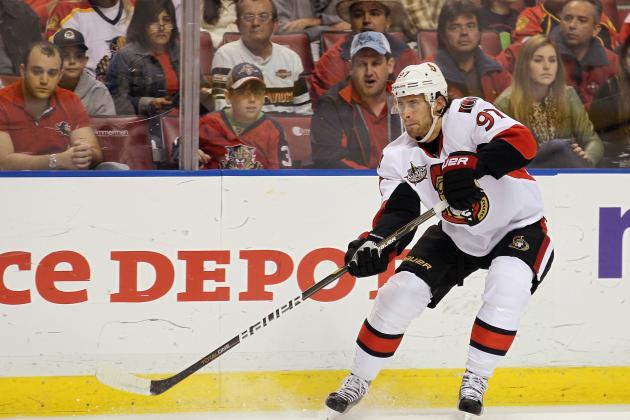 Bruce Bennett/Getty Images

Being so young, it is surprising to see Matt Gilroy listed as a free agent.
He made a name for himself playing for the New York Rangers a couple of years back, but since then has been quiet.
The undrafted defenseman is only 28 years old and still has no team to play for once the lockout ends.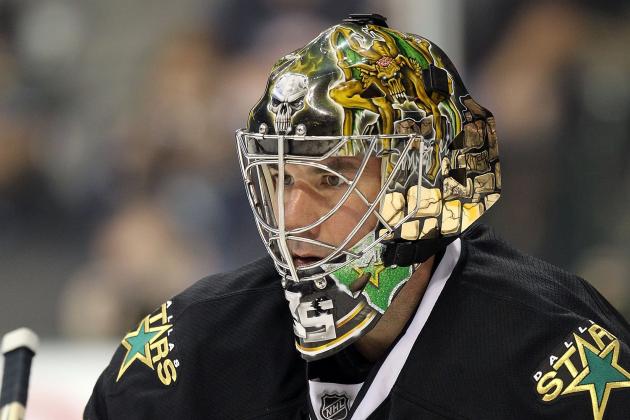 Ronald Martinez/Getty Images

Marty Turco was brought in by the Boston Bruins last year to serve as a third backup to Tim Thomas and Tuukka Rask.
Now that Thomas won't be playing in the NHL, it makes sense for the Bruins to sign the 37-year-old Turco to a one-year deal.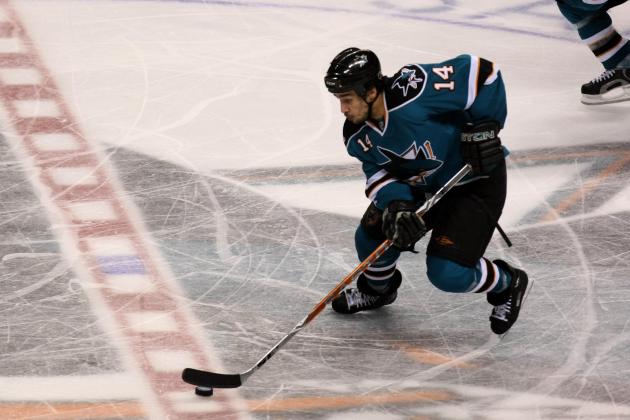 Stephen Dunn/Getty Images

The once 56-goal scorer Jonathan Cheechoo has not played in an NHL game since 2010.
The 32-year-old hit rock bottom and is hoping to get back to playing half as well as he did with the San Jose Sharks.
Struggling offensive teams may find value in him if it's for a low price.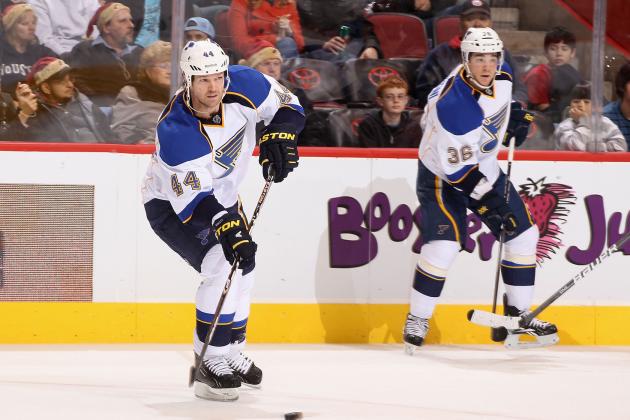 Christian Petersen/Getty Images

Jason Arnott is a veteran that has bounced around a couple of teams over the past few years.
He's also one of the only players to score an overtime goal to win the Stanley Cup.
Age may be a factor, but Arnott is a good player to have in the locker room to help develop younger players.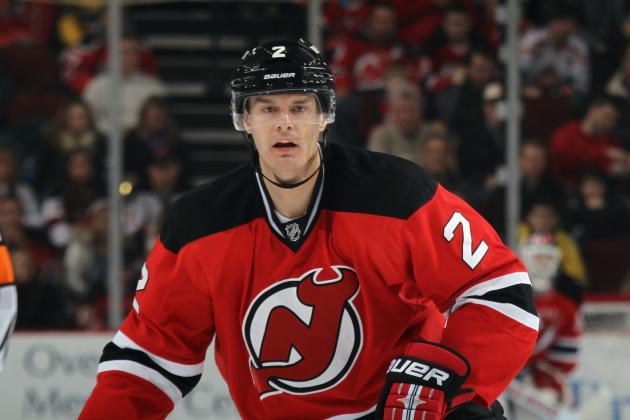 Bruce Bennett/Getty Images

Kurtis Foster is another player that has played on a couple of different teams over the past few years.
Last season he played for the Anaheim Ducks, the Devils and the Minnesota Wild.
Foster is a right-handed puck-moving defenseman, which is a rarity lately in the NHL. Once the lockout ends he should find a team that suits him well.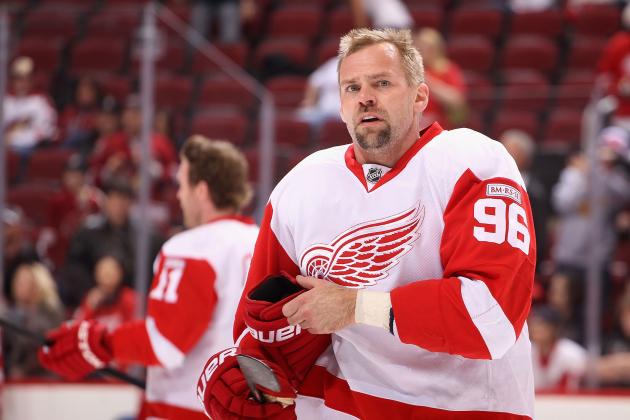 Christian Petersen/Getty Images

Not many players can say that they have played their whole career on one team.
Tomas Holmstrom can say that he has.
The 15-year veteran of the Detroit Red Wings has been contemplating what he wants to do at this point in his career.
If he signs a contract, it would be shocking to see him wear a jersey for any team other than the Red Wings.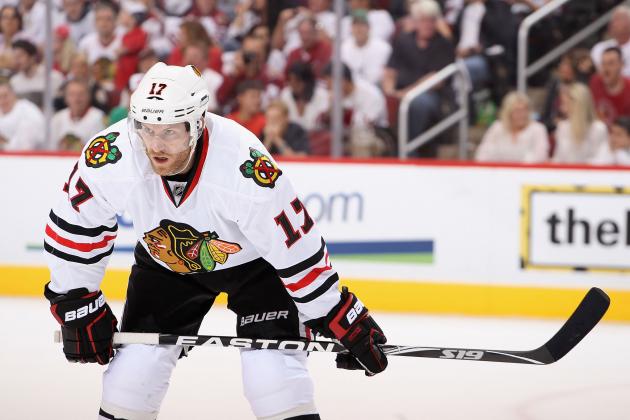 Christian Petersen/Getty Images

At 37 years old, Brendan Morrison just wants to play in the NHL, and how much he gets paid isn't a huge factor.
After splitting the 2011-12 season between the Chicago Blackhawks and Calgary Flames, Morrison is looking for a team that suits him well.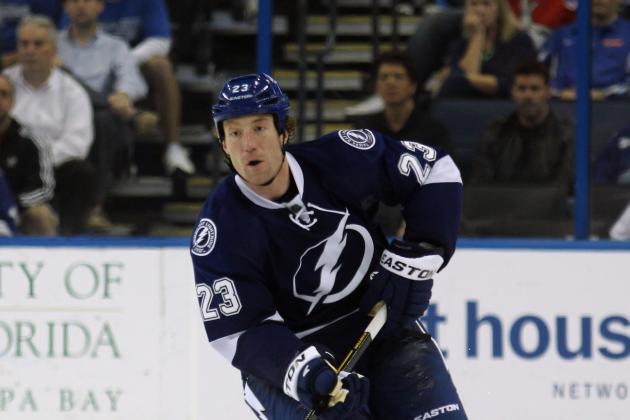 Bruce Bennett/Getty Images

The once shut-down defenseman, Mike Commodore, has been plagued by injuries over the past few years.
He has worked his way back though.
It would be nice to see him accomplish that feat at least one more time.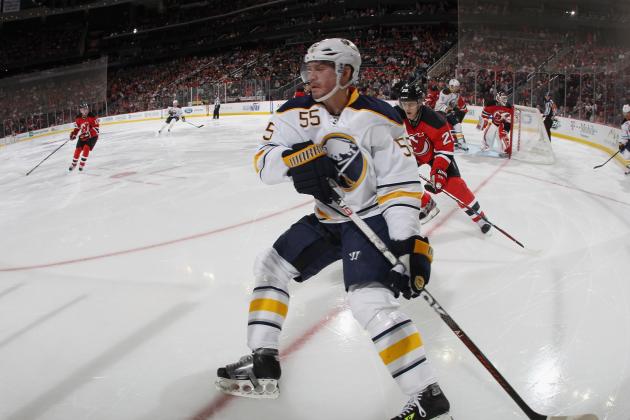 Bruce Bennett/Getty Images

If he signs anywhere, Jochen Hecht will most likely sign with the Buffalo Sabres, a team with which he has played for nine years.
Last season, Hecht only played in 22 games due to a concussion.
Hecht has faced numerous concussions throughout his career, so the Sabres are wary about re-signing him.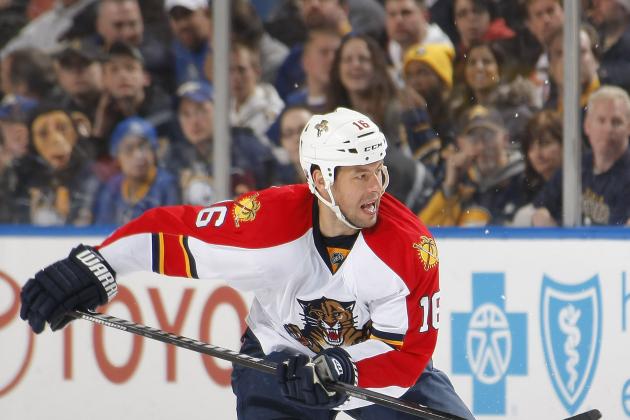 Dave Sandford/Getty Images

After facing injuries and moving from team to team, Marco Sturm found a home in the Florida Panthers last year.
He ended up playing in all seven playoff games with the Panthers and has yet to sign anywhere.
Since he is injury prone, some teams may not be too quick to sign him.
Give me a follow on Twitter @abacon55 or at https://twitter.com/abacon55 to discuss NHL topics.