NHL Free Agency: What Next Summer's Top 15 Free Agents Will Be Paid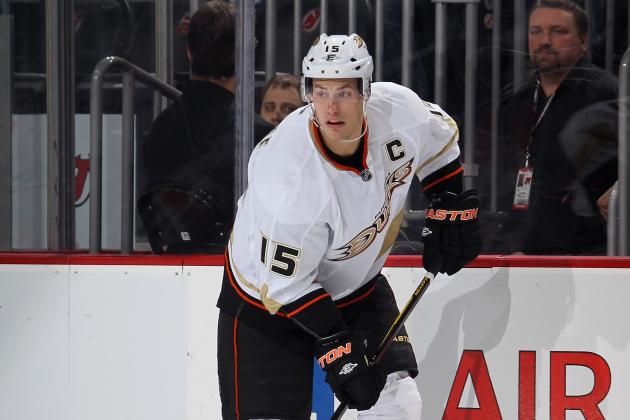 Bruce Bennett/Getty Images

A week ago, we took a look at the top 15 potential unrestricted free agents (UFAs) for 2013.
Now comes the tougher part: trying to figure out what those free agents will be paid.
There are a lot of variables out there at this point. The new CBA hasn't been signed just yet and it's not clear exactly how that will effect future player salaries, the salary cap and even free-agent eligibility.
I am basing these estimates on the fact that there will be some drag on salaries and a reduced salary cap going forward.
We also don't know how these players will do in 2012-13, whether they'll stay healthy or even how long this coming season will be.
Still, here are educated estimates as to what these free agents are worth.
Feel free to comment and say why you think these players will be paid more or less than what I have here. Please back up your comments with WHY you feel that way.
Begin Slideshow

»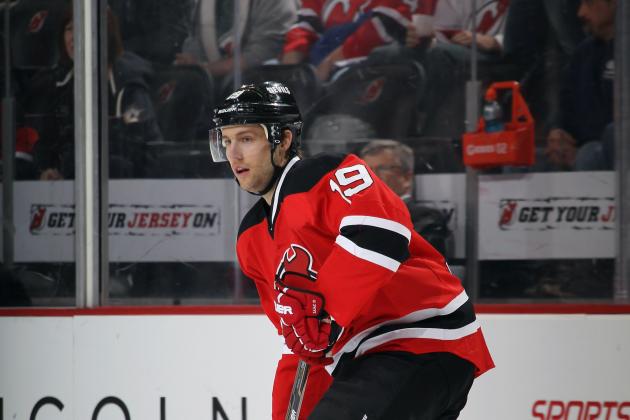 Bruce Bennett/Getty Images

Zajac missed most of 2011-12, playing in only 15 regular-season games.
When the playoffs started, Zajac again became a major contributor for the Devils as they made a surprise run all the way to the Stanley Cup Finals.
If the Winnipeg native returns to his past form of 20-25 goals and 60-65 points, Zajac will probably see contract offers in the $4.5 million-per-season range next summer when he hits the open market.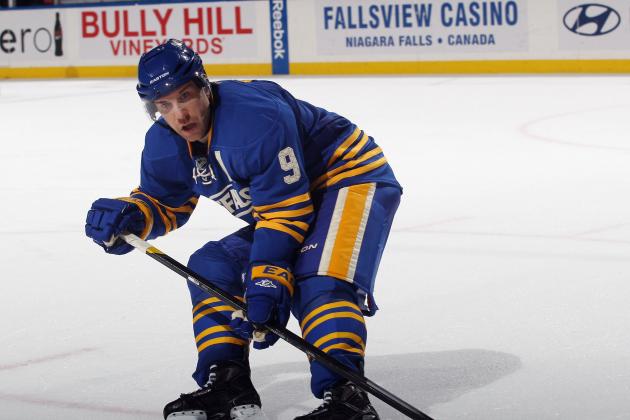 Bruce Bennett/Getty Images

How will Derek Roy do in his first season in Dallas? If the change of scenery and the new offensive talent around him help him regain his past form, Roy could be in line for a 65-70 point season.
If he can do that, Roy still has one fairly large contract left in him at the age of 30 next season.
If everything does indeed break right for the former Sabre, he could be looking at $4.5 million per season for three or four seasons if he hits the open market.
Christian Petersen/Getty Images

Burrows has four straight seasons of 25 or more goals entering 2012-13, including a career-high 35 tallies in 2009-10.
If he continues to produce in that point range, the Canucks will have an interesting decision to make on the 32-year-old winger next summer.
Assuming Burrows stays productive and healthy, expect offers in the $5 million per year range to come his way next summer.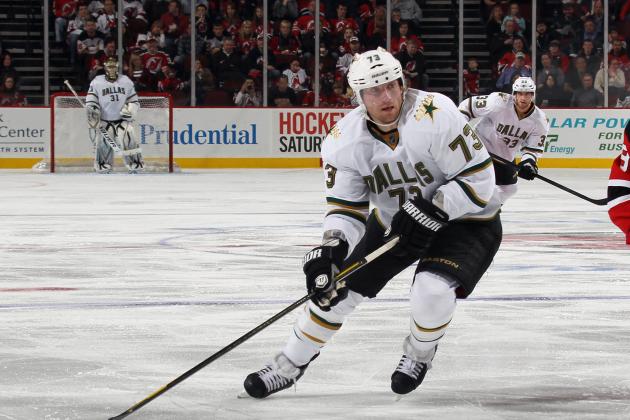 Bruce Bennett/Getty Images

Ryder scored a career-high 35 goals last season, but it would be surprising if he was able to match that in the coming season.
If the Bonavista, Newfoundland, native returns to a more common 20 goals and 50 points next season, he can probably expect to have teams offer him somewhere in the neighborhood of $3.5 million per season next summer.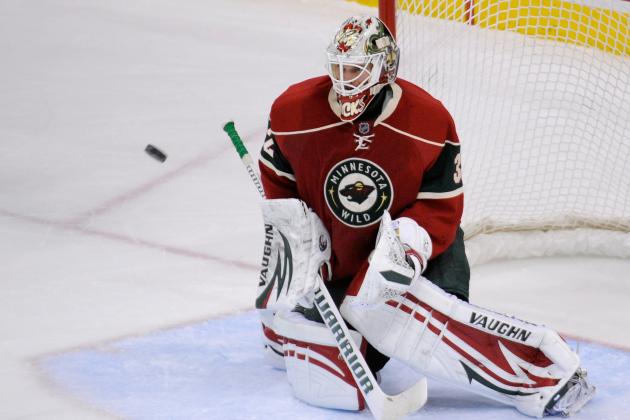 Hannah Foslien/Getty Images

The Wild figure to be a better team on the ice this season and Backstrom should be one of the beneficiaries of that improvement.
The Finnish netminder will be 35 next summer, which may keep the length of the contract offers down if he hits the open market.
Expect offers in the $5.5 million or $6 million range for Backstrom if he plays 50 or more games and helps the Wild reach the postseason.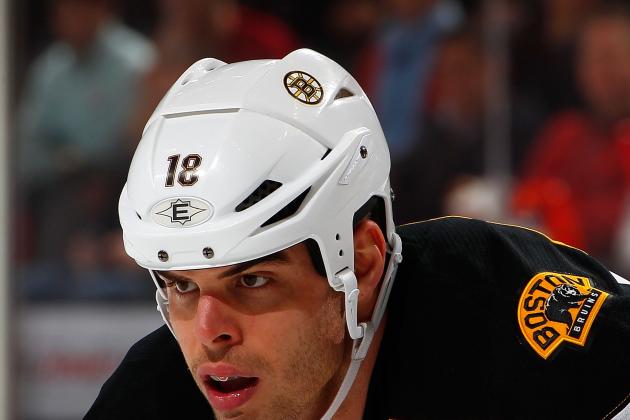 Paul Bereswill/Getty Images

Health is the key to Nathan Horton's next contract. Everything else seems to be pointing in his favor. He will be 28 next summer and right in the prime of his career.
He has also been consistent, scoring more than 20 goals in six straight seasons before post-concussion syndrome cut his season to just 46 games last year.
If Horton returns to his customary numbers and plays at least 70 games, expect $5.5 million offers to come his way when the bidding gets underway next summer.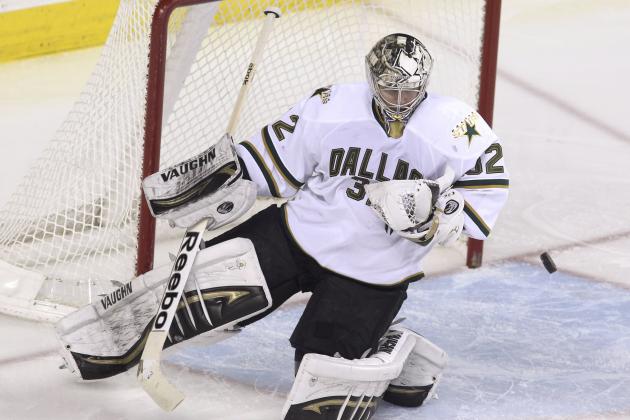 Mike Ridewood/Getty Images

Lehtonen will be 30 next summer and if he has a good 2012-13 season, he will most likely set himself up for the most lucrative contract of his NHL career.
The Stars have added some veteran firepower this summer in Ray Whitney, Jaromir Jagr and Derek Roy. If these players help Dallas reach the playoffs, Lehtonen could see his win-loss record improve.
Assuming these things happen, Lehtonen will likely receive offers in the $6 million range next summer if he hits the open market.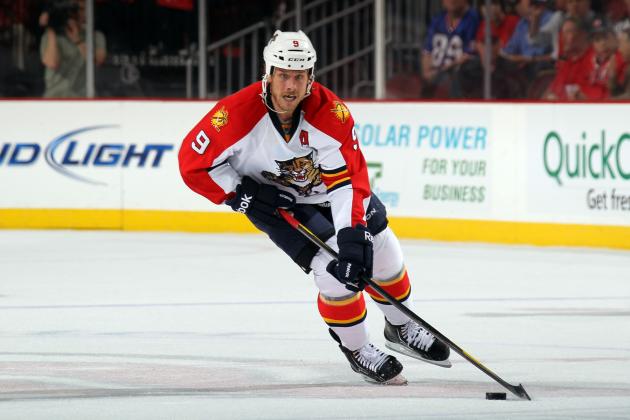 Bruce Bennett/Getty Images

Stephen Weiss will be 30 next summer and if he continues to steadily put up 20-25 goals and 55-60 points for the Panthers, he should have a lot of suitors when he hits the open market.
Many wonder what kind of numbers Weiss would have put up if he were surrounded by more talented offensive players.
Teams would probably be offering Weiss about $5.5 million per year for about five years.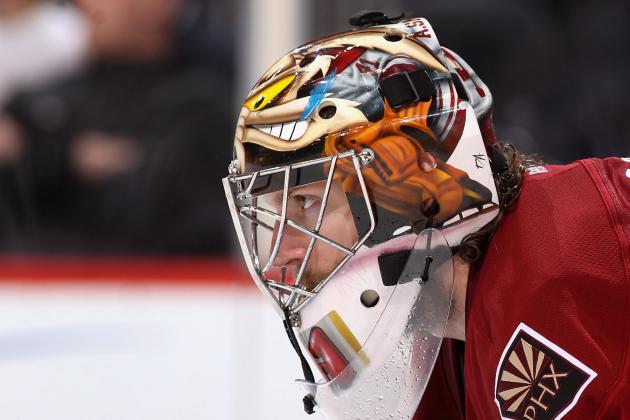 Christian Petersen/Getty Images

Mike Smith was by far the biggest reason the Coyotes won the Pacific Division last season and then advanced all the way to the Western Conference Final for the first time in franchise history.
The Coyotes would be foolish to let him go, but if for some reason they cannot afford Smith or cannot come to terms with him, plenty of teams would jump at the chance to sign the 31-year-old native of Kingston, Ontario.
Expect Smith to command $7 million per season if he hits the open market and for teams to offer him a long-term deal of at least five seasons to entice him to sign with them.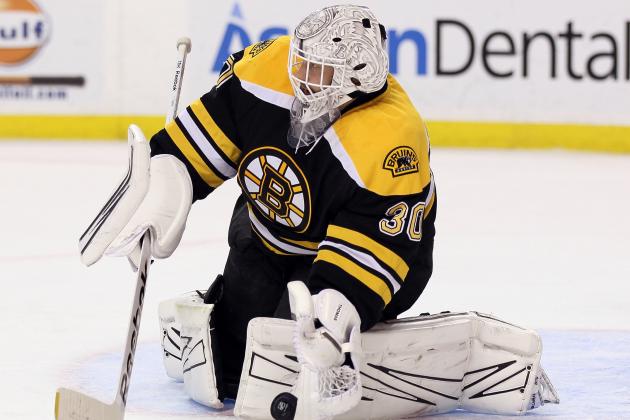 Elsa/Getty Images

Thomas may have more "unknowns" than any other potential free agent. Will he actually sit out the upcoming season to spend more time with his family? If he does, will he retire or seek to return to the NHL at the age of 39?
Thomas had a late start to his career and it's not all that often a Vezina and Conn Smythe Trophy winner becomes available in free agency so soon after winning those awards.
If he does return, teams will probably try to make a two-year-offer to him, most likely in the $7 million-per-season range.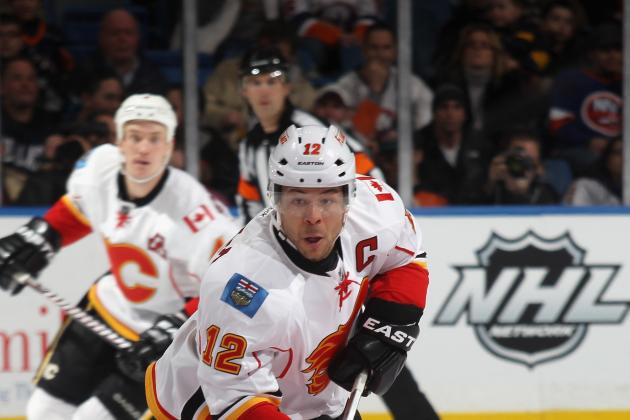 Bruce Bennett/Getty Images

Iginla has been the face of the Flames for a long time now, but he will be 36 next summer and it may be time for the Flames to see what they can get for their captain at the trade deadline if they fail to contend for a playoff berth this season.
Iginla's point total dropped by 19 last season and this may be a sign that his production is slowing down.
If Iginla returns to being a point-per-game player next season, his value will go up. If he sticks around last season's 67 points in 82 games, he will not receive as many lucrative offers.
If Iginla does hit the open market, expect teams to offer him about $6 million per season for two or three years.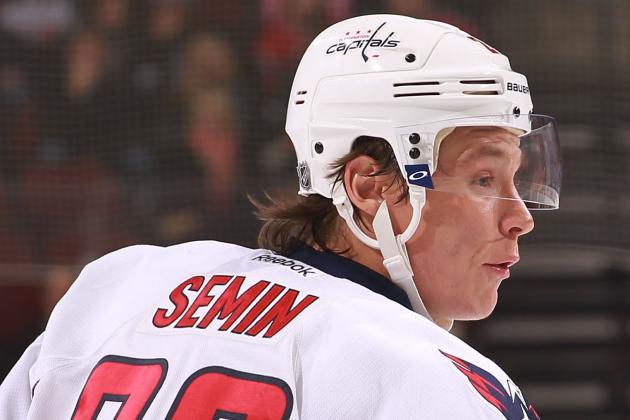 Nick Laham/Getty Images

Semin and the Hurricanes both took a gamble when Semin signed a one-year, $7 million deal to join Carolina this season.
If the Russian sniper plays very well, he may price himself out of the 'Canes budget. If he plays poorly, they may not want him around.
If he scores 30 or more goals and appears to be a good teammate, Semin may be able to keep his 2012-13 salary while getting a much longer deal.
There is a huge range for Semin's next contract, but expect it to be between $6 million and $7.5 million a year at the high end.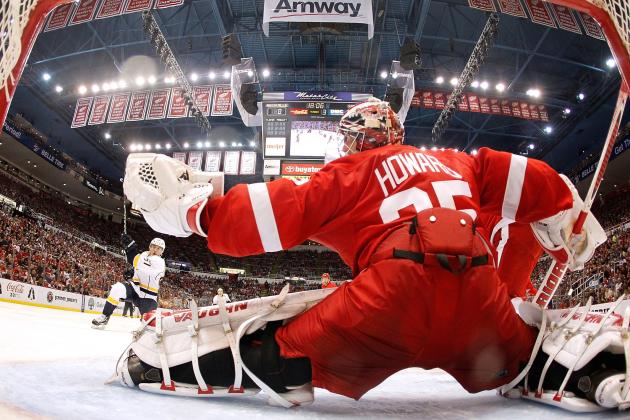 Gregory Shamus/Getty Images

Howard doesn't get a lot of attention or respect from fans outside Detroit, but the Wings goalie has been a consistent performer and a winner since he became the club's starting goalie.
If the Wings don't sign their netminder to a new deal, the Syracuse, N.Y., native could command $6.5 million per year in his next deal.
Howard will be 29 next summer and right in the prime of his career. Plenty of teams would be interested in him if he hits the open market.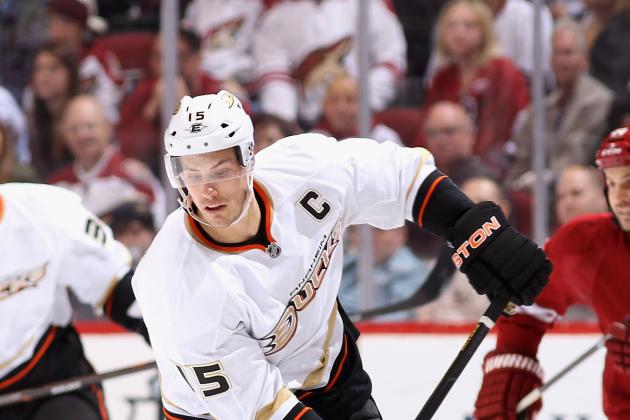 Christian Petersen/Getty Images

Getzlaf will be 28 years old next summer and if the Ducks are unable to re-sign him, he will be a rare offensive talent available to the highest bidder.
A talent like Getzlaf would almost certainly set off a bidding war similar to the one Zach Parise and Ryan Suter enjoyed this summer.
Assuming the salary cap is reduced a bit, I would still expect Getzlaf to command between $7 million and $7.5 million per year when he signs a new deal next July.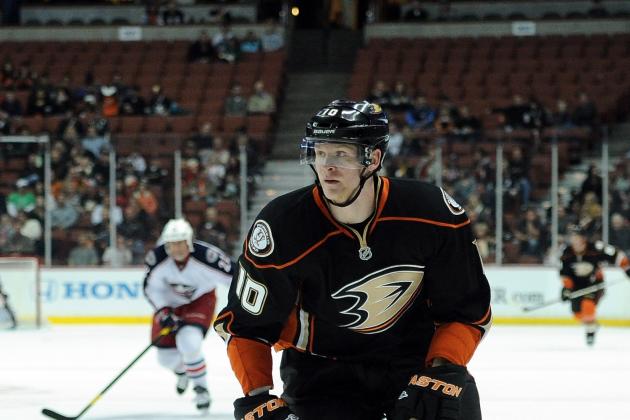 Harry How/Getty Images

If Ryan Getzlaf is a top set-up man, Corey Perry would be the best sniper available next summer if he reaches free agency.
Perry has scored as many as 50 goals in a season and has topped the 30-goal mark three different times already in his six-year career.
Like Getzlaf, Perry will be 28 next summer and in the prime of his career. Lots of teams will offer multi-year deals worth about $7.5 million a season to the talented Peterborough, Ontario, native.