NHL Offseason so Far: 4 Biggest Winners and Losers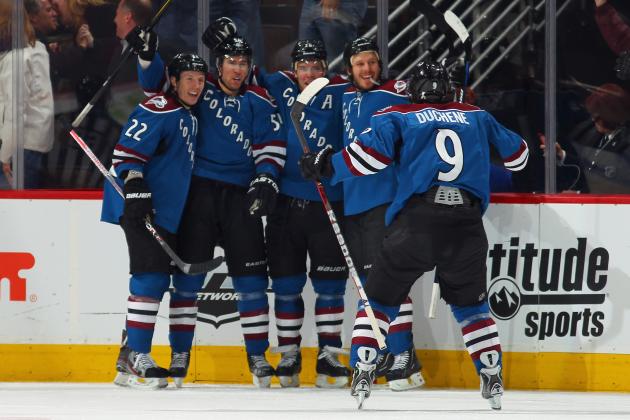 Doug Pensinger/Getty Images

In an offseason filled with talks of lockouts, massive free-agent signings and other interesting events, it may have been tough to keep up with the moves that your favorite NHL teams were making.
This offseason, as every other before it, was filled with some teams who greatly improved, some who maintained and some who have lost some talent.
The following is a list of the four biggest winners and four biggest losers of the NHL offseason—in no particular order—with a brief summary of their moves included.
Begin Slideshow

»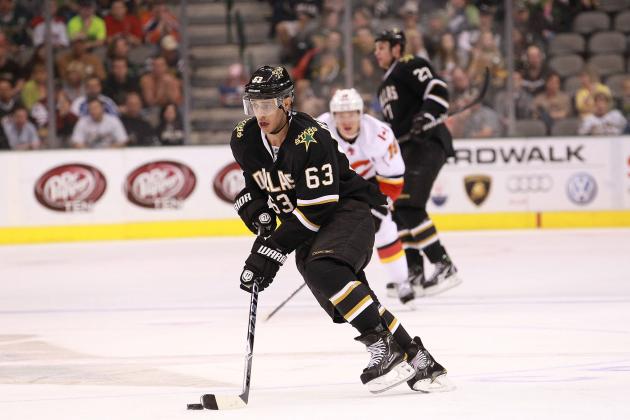 Ronald Martinez/Getty Images

In what could be called "under the radar" victories, Dallas managed to swipe Jaromir Jagr and obtain Derek Roy from the Buffalo Sabres.
Jagr had an outstanding comeback from the KHL, netting 19 goals and 35 assists for a whopping 54 points in 73 games.
Roy posted slightly less impressive, but still solid numbers with 44 points in 80 games.
While it is frequently stated and widely acknowledged that "defense wins championships," adding the offensive prowess of these two will certainly give Dallas a shot at the postseason.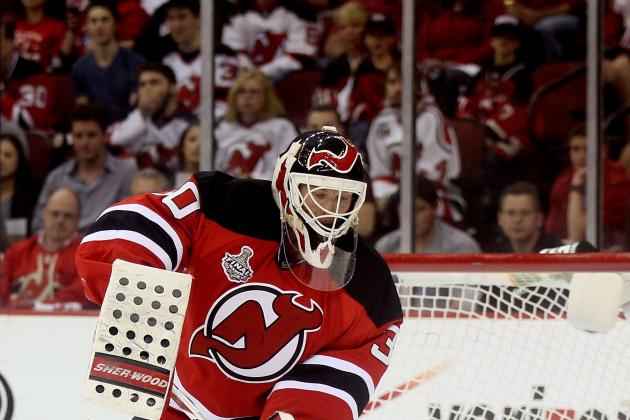 Elsa/Getty Images

Sure, this slide might be biased because it's written by a Rangers fan, but please bear with me.
This offseason, New Jersey lost their captain and star player Zach Parise to free agency.
The solid numbers Parise offered the Devil's offense (31 goals and 38 assists), will be difficult to replace, and they have yet to find anyone to fill the hole.
Furthermore, they re-signed their goalie Martin Brodeur to a two-year deal.
While I acknowledge that Brodeur was one of the best goalies to ever play in the NHL in his prime, he's simply losing it.
He certainly showed shades of his former self in the 2012 Stanley Cup Playoffs, but asking a 40-plus year old to carry a team to a Stanley Cup Victory is a tall order.
Basically, the Devils need to improve offensively and at least entertain the idea of bringing some youth into their crease, but they did neither.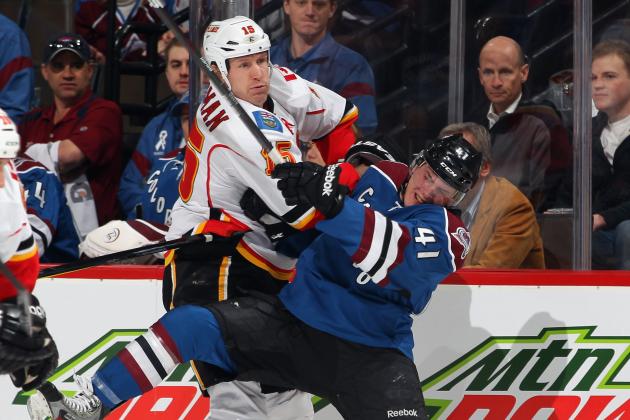 Doug Pensinger/Getty Images

I know you're probably thinking that I'm insane for writing this, and that's fine.
Crazy or not, Colorado approached this offseason the right way, and they followed through.
In today's NHL, it's the right combination of youth and veteran leadership that will lead a team to win the Stanley Cup.
Don't believe me? Take a look at the past two champions and you might change your mind.
The Avalanche managed to maintain their young, talented core (Gabriel Landeskog, Matt Duchene, etc.) while adding a solid fourth liner in John Mitchell and a talented forward in P.A. Parenteau.
Colorado kept their core together and added to their offensive depth. Textbook offseason improvement.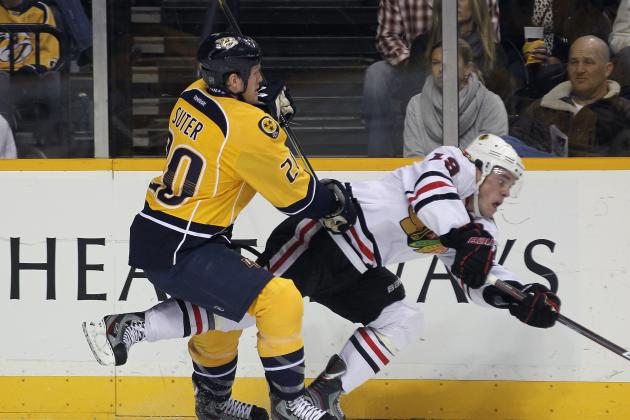 Bruce Bennett/Getty Images

I use the term "loser" quite loosely in this situation.
Ryan Suter was an outstanding defenseman, and essentially the yin to Shea Weber's yang.
While Weber will almost certainly still be a top-pair defensive talent, he will have to find chemistry with a replacement partner which could deflate his stats a bit.
That being said, the Predators are still an outstanding team, and can make another run at the playoffs this year.
If that doesn't happen, however, Nashville is in severe danger of losing Weber in free agency next year.
If they can't find a suitable replacement for Suter, the possibility of Weber jumping ship becoming more likely makes them losers in this offseason.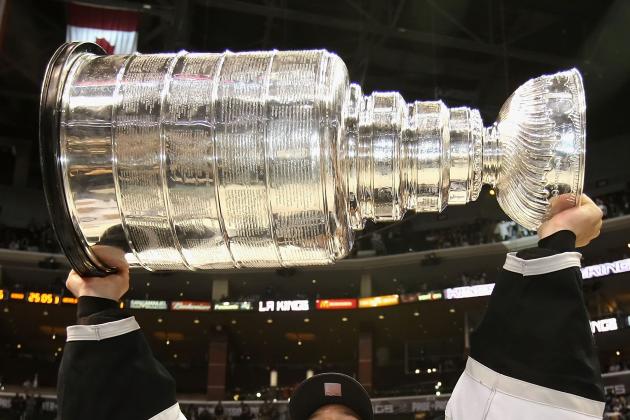 Christian Petersen/Getty Images

"If it isn't broken, don't fix it."
A more accurate quote couldn't be found to describe the Kings current situation.
Coming off of an amazing postseason run which was led by goalie Jonathan Quick and forwards Anze Kopitar and Dustin Brown, the Kings had a few free agents to worry about.
As the summer months rolled on, the Kings manged to lock up every single one.
That's right folks, the Stanley Cup Champs will be back with an identical squad for the foreseeable future.
If that isn't a successful offseason, i don't know what is.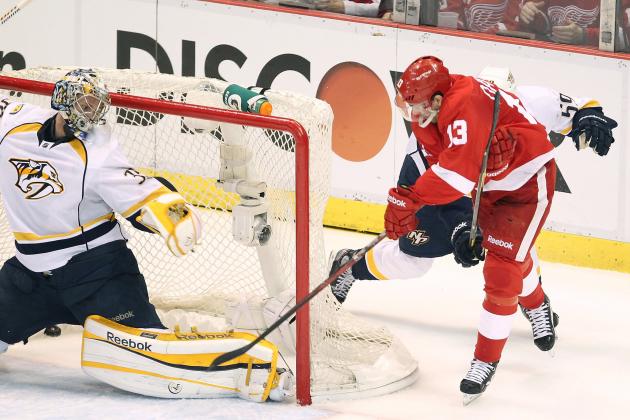 Gregory Shamus/Getty Images

Again, I want to tread lightly when saying the Red Wings are "losers" this offseason.
Detroit is still an outstanding offensive team, and will as always be a force to be reckoned with.
Their biggest concern, however, arose in the early summer months. Their captain, star defenseman, and legend Nicklas Lidstrom hung up his skates.
Lidstom, arguably the greatest defenseman in the history of the NHL, retired from the game of hockey this summer.
A loss felt not only by the Hockey Town faithful, but also by the Red Wings defensive squad. His retirement has left a gaping hole to be filled.
While no man could take the place of Lidstrom, an attempt had to be made, and none has been thus far.
It is because of this huge hole in the Red Wings defense i chose to consider them "losers" of this offseason.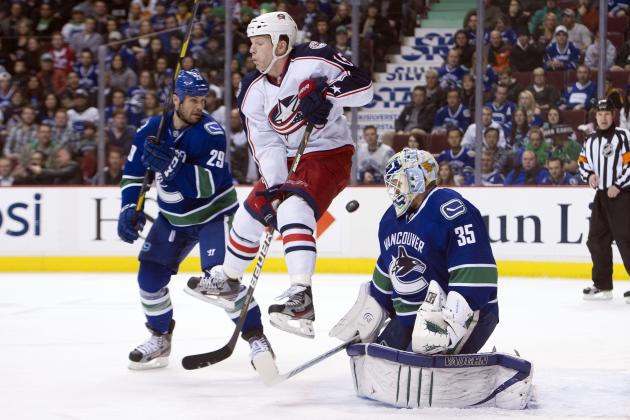 Rich Lam/Getty Images

After an absolutely abysmal performance last season, the Blue Jackets had a great deal of improving to do.
Home to star power forward Rick Nash, they were the center of rumors and awful performances all year long.
In an effort to build a legitimate team, Columbus parted ways with Nash and picked up Tim Erixon, Brandon Dubinsky and Artem Anisimov.
Columbus also added goalie Sergei Bobrovsky to try and add to their goaltending depth which was quite shallow.
Erixon, though a bit unseasoned in terms of NHL experience, will be a nice addition to their defensive core which includes Jack Johnson.
Dubinsky and Anisimov are both coming off career low seasons and are looking for an opportunity to prove just how valuable they are.
While Columbus certainly won't move from the bottom of the league to playoff contention, expect them to put together a respectable season led by a squad of players looking to prove their worth.
Jonathan Daniel/Getty Images

I will boldly stand by this statement, though most NHL fans have thrown a few expletives my way.
I consider the Minnesota Wild to be losers this offseason simply because they bought into the hype of Zach Parise and Ryan Suter.
Yes, both players are very talented, and any team would be smart to add them.
But, $98 million to each player over 13 years. That means these two players who are talented now will carry a cap hit of 7.5 million a year per into their forties. Those are not the kind of contracts that a team looking to be in contention for the foreseeable future should be handing out.
Minnesota was a young team, filled with a few very good players such as Dany Heatley, and was a few steps away from being legitimate cup contenders.
Instead of focusing their efforts on adding depth and slowly working toward greatness, they blew a huge chunk of cap space on two long term deals that are, in my mind at least, large overpayments.
Though the did add respectable talent, Minnesota ultimately signed two big long term deals that won't be of much help a few years down the road.
It's cup or bust for the Wild right now, and it seems that the former is much less likely than the latter at this point in time.