NHL Relocation: Ranking the Best Landing Spots for Coyotes Franchise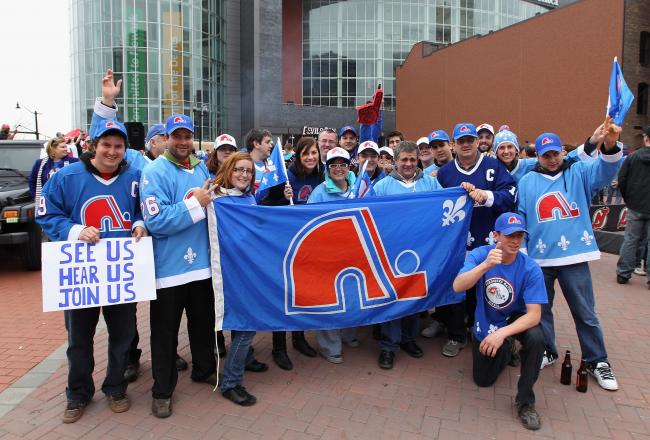 Bruce Bennett/Getty Images
The Phoenix Coyotes would be a welcome addition to many North American cities that love hockey and are able to support an NHL team.
The franchise began as the Winnipeg Jets but was forced to relocate to the southern United States in 1995. Is a return to Canada the right move for the team?
Let's rank the best landing spots for the Coyotes franchise.
Canada
The best place for the Coyotes is Canada, and according to a recent report from the Conference Board of Canada (via CBC.com), there's an abundance of relocation possibilities.
The study looked at population growth trends in specific markets, the effects of an aging population, the strength of the Canadian dollar, the movement of corporate head offices, and income growth to predict which cities will be able to support big-league sports.

The study found that all Canada's existing major league sports teams are on a sound market footing, and suggests that Toronto could support a second National Hockey League team, along with Quebec City and Hamilton—bringing the Canadian total to 10.

Quebec City is set to begin construction of an NHL-sized arena, while various Hamilton proposals have been jilted by the NHL over the last 15 years.
This is all great news for hockey fans in Canada who believe the NHL should have more franchises in the country through expansion, relocation or both.
Let's look at the best Canadian cities for the Coyotes.
1) Quebec City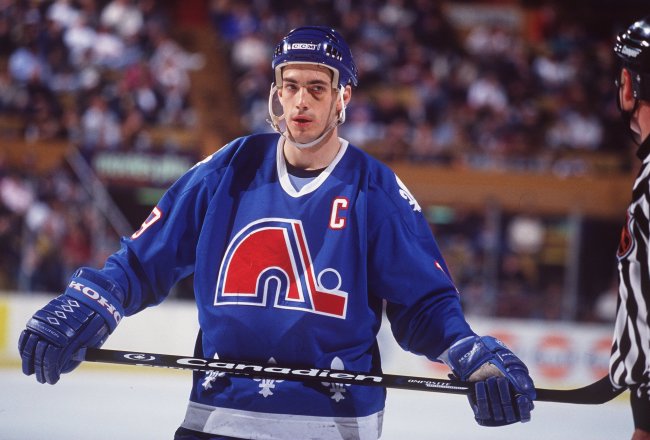 Joe Sakic as Nordiques captain
Rick Stewart/Getty Images
Quebec City, the province of Quebec and media corporation Quebecor have all taken the right steps over the last few years to create a good environment that an NHL franchise could thrive in.
As the above report mentions, arena plans have been made, which is very a important step in moving a team through relocation or adding via expansion.
Quebec City will soon offer everything the league could want an NHL franchise to have, so there's no reason for the city to be without a team past the 2015-16 season.
2) Hamilton
Which city is the best place for the Coyotes if the team is to be relocated?
Hamilton is another fine destination for an NHL team. According to the 2006 census, Hamilton has a population of 504,550.
Hamilton is certainly a better option than any American city, and with the new information in the above report, the city should soon become a top-three Canadian destination for a team being relocated or added through expansion.
3) Toronto
The Maple Leafs probably wouldn't want to compete with another team in Toronto, but there's no question that from a financial standpoint, the city could support two teams.
However, it wouldn't be fair, or smart, to give the city another NHL franchise if Quebec and Hamilton still don't have a team.
United States
1) Seattle
Most American cities that are good fits for an NHL team don't have a modern arena that's already built, or have plans for one to be constructed. Seattle fits into that category.
Read my recent article on this topic for an in-depth look on why the NHL should have a team in Seattle.
2) Hartford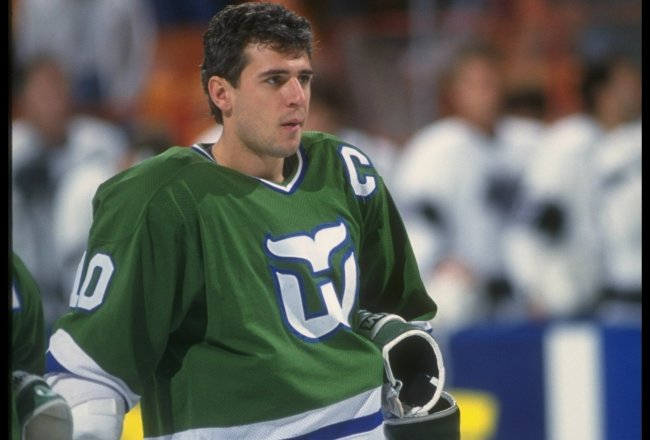 Ron Francis, former Whalers captain
Ken Levine/Getty Images
The Whalers are still a very popular team in New England, evidenced by the amount of vintage shirts, hats and sweatshirts hockey fans where in Connecticut, Massachusetts, Rhode Island and other nearby states.
The arena options in Hartford aren't great, but the area would definitely support an NHL team. There are plenty of hockey fans in Connecticut who would love to travel in-state to see NHL action, rather than make long trips to Boston or New York City.
3) Kansas City
Kansas City already has a nice, new arena in the Sprint Center that would be a good place for an NHL team to play.
However, with the St. Louis Blues having a very loyal fanbase in the state of Missouri, putting another team in the state would probably be a bad idea since there might not be a huge amount of support for another professional hockey team.
Combined Ranking of Top 3 Relocation Destinations for Coyotes
1) Quebec City
2) Hamilton
3) Seattle
Which city do you think is the best destination for a franchise that needs to be relocated? Share your thoughts in the comment section.
Nicholas Goss is an NHL Lead Writer at Bleacher Report. He was also the organization's on-site reporter for the 2011 Stanley Cup Final in Boston. Follow him on Twitter.
This article is
What is the duplicate article?
Why is this article offensive?
Where is this article plagiarized from?
Why is this article poorly edited?