NHL Trade Scenarios: 1 Player Each Team Still Wants to Deal This Summer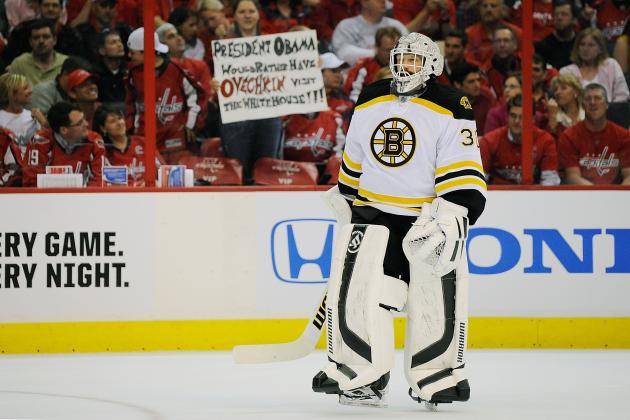 Patrick McDermott/Getty Images

The NHL free-agent and trade market has dried up with the CBA talks going on right now. When or if they get a deal done before the season, teams will be looking at some of the remaining free agents and making trades that will get them closer to their goal.
The potential is there for a lot of moves to happen in a short amount of time once a deal gets done. Whether it's players with bad contracts or players don't want to play in a particular city, they are moves out there that are just waiting to happen.
Here are players each team would still like to trade this summer.
Begin Slideshow

»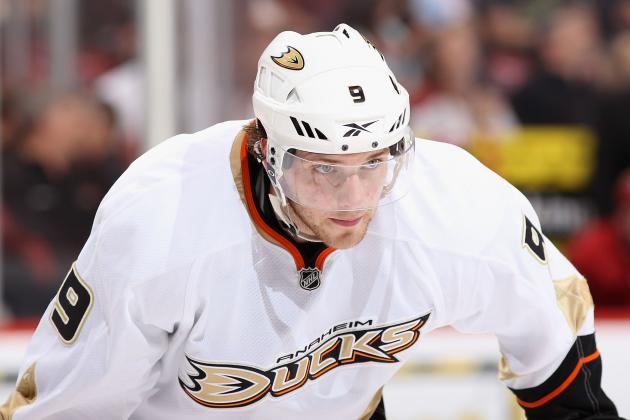 Christian Petersen/Getty Images

In a perfect world, the Anaheim Ducks wouldn't want to trade Bobby Ryan. However, with his trade request, it might have to happen if everything in Anaheim's locker room is to remain happy. When it's known a player wants out, the other players in the locker room are put in a difficult position.
They might not really want to, but for the benefit of the team, they should.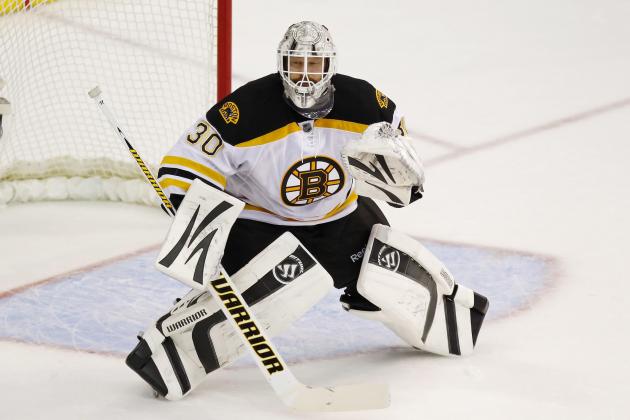 Geoff Burke-US PRESSWIRE

The Bruins already seems to have separated themselves from Tim Thomas, who continually does things that upset the team on Facebook. Since there is no way for Boston to get rid of his cap hit other than to trade him, it's pretty much a sure thing that Thomas will be dealt before the season even if he won't be playing for his new team.
Bruce Bennett/Getty Images

After a great season in Philadelphia in 2010-11, Ville Leino signed a nice contract with the Buffalo Sabres. In his first season with the Sabres, however, things did not go as planned.
Leino didn't even get half the points he had the season prior. He can't get much worse, so they might not trade him; but if they could get rid of that cap hit, they would.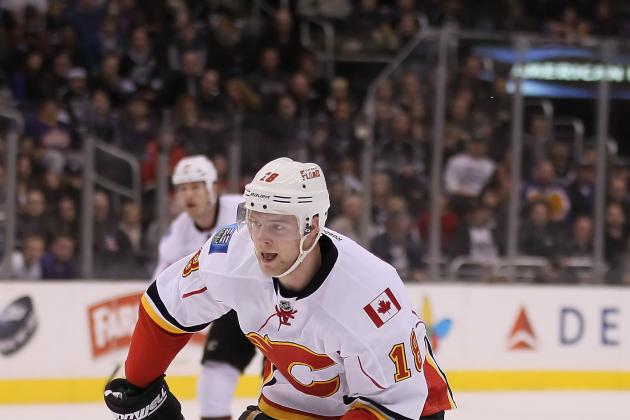 Jeff Gross/Getty Images

Matt Stajan's cap hit is $3.5 million. He's a player that could easily find himself outside of the lineup on any given night. If there was any way that Jay Feaster could dump that salary, he would.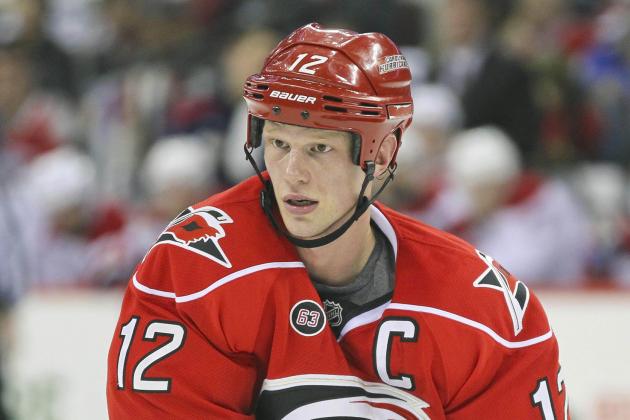 James Guillory-US PRESSWIRE

The Carolina Hurricanes took a huge step to being one of the elite teams in the Eastern Conference. They made some big moves, acquiring Jordan Staal and Alex Semin to push their offense even farther than it was last year. The only thing that needs improving is the defense. There is absolutely no one on the Hurricanes' roster that needs to be traded.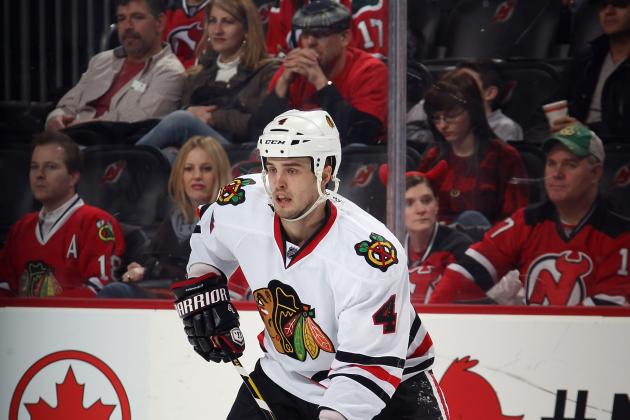 Bruce Bennett/Getty Images

Another case of a player that could be traded just because of salary reasons, Niklas Hjalmarsson could fetch the Blackhawks a pretty good return.
He could also be a valuable piece on the Blackhawks' blue line, but he might be a little too expensive for them.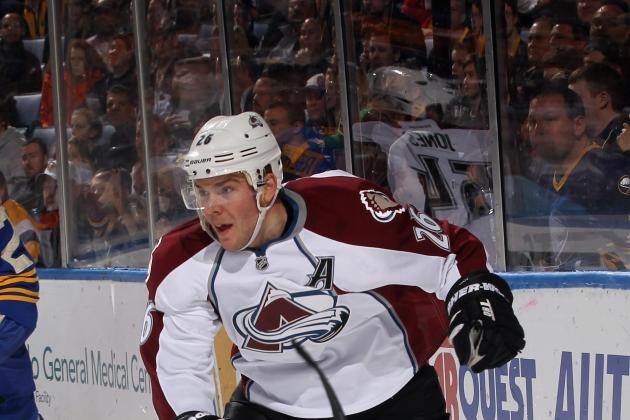 Bruce Bennett/Getty Images

This one depends on what happens in training camp. If Matt Duchene and Ryan O'Reilly take the top two center spots, then the Colorado Avalanche will have Paul Stastny, who has a $6.6 million cap hit, centering the third line.
A team simply does not want that cap hit playing on the third line. It might be best for Colorado to get what they can for Stastny before his value decreases.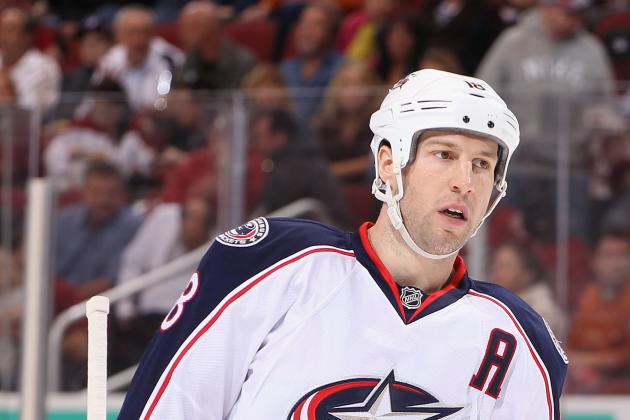 Christian Petersen/Getty Images

Seriously, if the Columbus Blue Jackets wanted to get rid of anyone other than Ryan Johansen, Ryan Murray or any other of their young players, would any other team want them?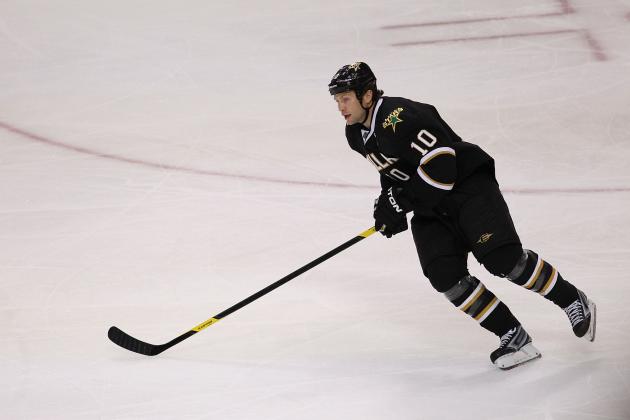 Ronald Martinez/Getty Images

Dallas' captain Brendan Morrow might have played his last game as a Star. While he has been a reliable soldier for the Stars for many years, it is clear that they are heading in a different direction. Morrow is the last remnant of a dominant era in Dallas Stars hockey and it's time to say goodbye to that era.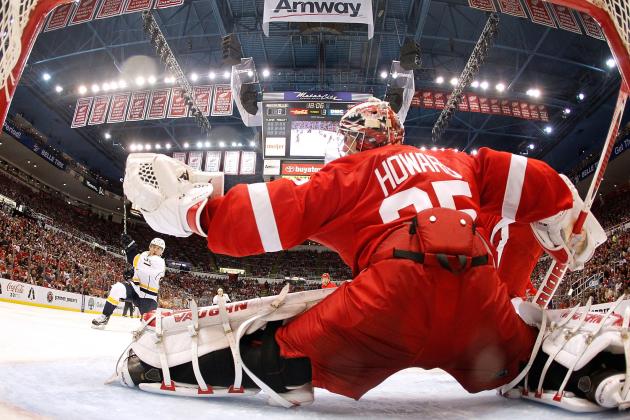 Gregory Shamus/Getty Images

Seriously, is there anyone Detroit ever wants to trade? The last two notable trades the Red Wings have made was to acquire and trade away Brad Stuart.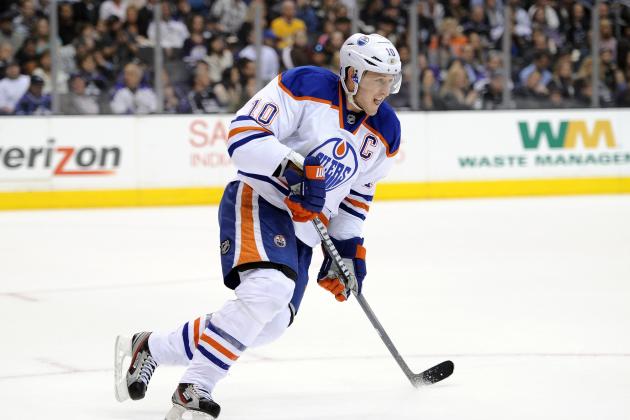 Harry How/Getty Images

Shawn Horcoff is $1.1 million cheaper and way more overpaid than Paul Stastny, but they are in the same position, a third-line center that makes way too much. Edmonton probably wants to move Horcoff more than Colorado want to move Stastny.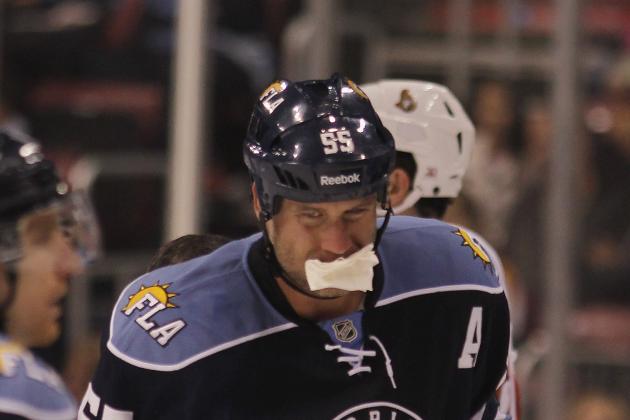 Bruce Bennett/Getty Images

OK, Ed Jovanovski might not be high on Florida's "have-to-trade" list, but he might be in a few years. One of a few players that was signed to a four-year contract last offseason, Jovanovski will probably outstay his welcome once the Panthers have the defensive prospects to take his place before his contract is up.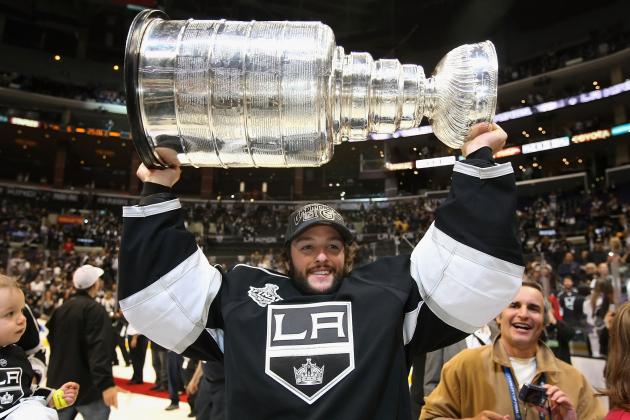 Christian Petersen/Getty Images

As with the Anaheim Ducks with Bobby Ryan, the Los Angeles Kings would love to hold on to Jonathan Bernier. With another year remaining on his contract, the Kings could easily keep Bernier until the trade deadline and get a lot more for him then.
However, the disgruntled player factor comes into play once again, and a team like the Kings don't need that.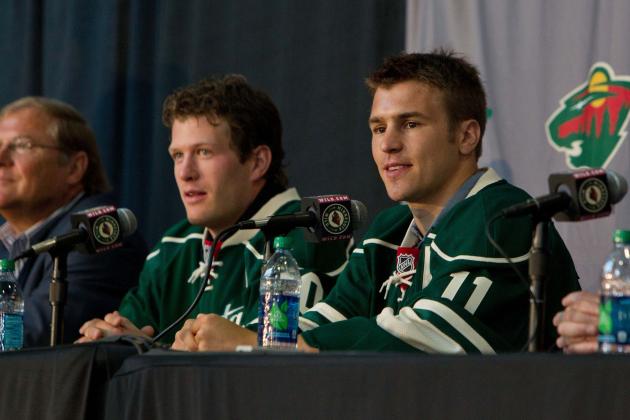 Brace Hemmelgarn-US PRESSWIRE

I could pretty much quote the Carolina slide here. With the additions of Zach Parise and Ryan Suter, the Minnesota Wild could be a force to be reckoned with in the Western Conference. There's no need to make any moves in the state of hockey.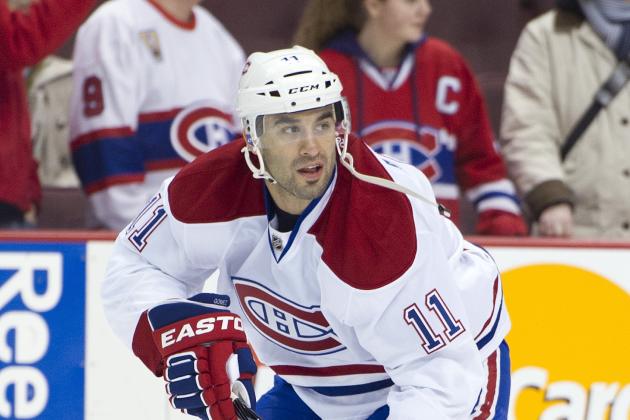 Rich Lam/Getty Images

Really, is there anyone else in the league that fits this spot more than Scott Gomez?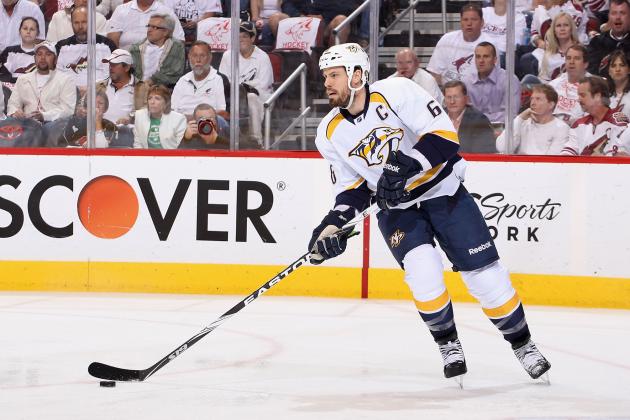 Christian Petersen/Getty Images

Nashville is unique among the teams that I have listed as not needing to trade anyone. The Predators have had a topsy-turvy offseason. They lost Ryan Suter to the Minnesota Wild and they almost lost Shea Weber to the Philadelphia Flyers via an offer sheet. Nashville just needs to start the season off well and hope that they can still keep up in a tough conference.
Paul Bereswill/Getty Images

The New Jersey Devils, having already lost Zach Parise this offseason, are not going to have an easier time next offseason. Travis Zajac, while a bit injury prone last season, has been a great player for the Devils and is only one of many free agents the Devils will have on their hands in 2013.
In my opinion, Dainius Zubrus will have to be dealt in order to keep this young core together.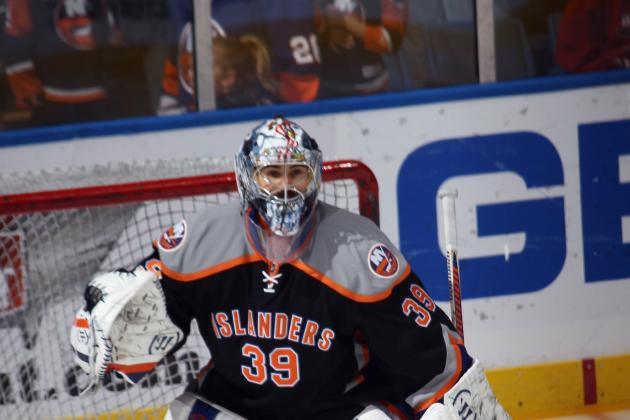 Bruce Bennett/Getty Images

The New York Islanders finally have their goaltending figured out with Evgeni Nabakov standing between the pipes for the next few seasons. Now, if they could only get rid of that gruesome contract known as Rick Dipietro, they may finally be in a better position financially.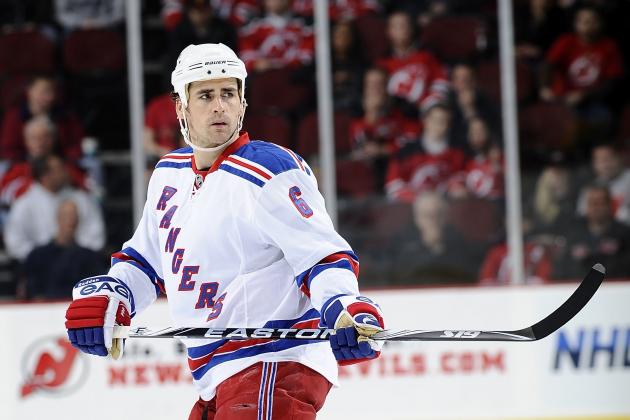 Jeff Zelevansky/Getty Images

It could have very well been no one here, but Wade Redden gets the spot because no owner wants to pay a minor leaguer as much as Redden makes.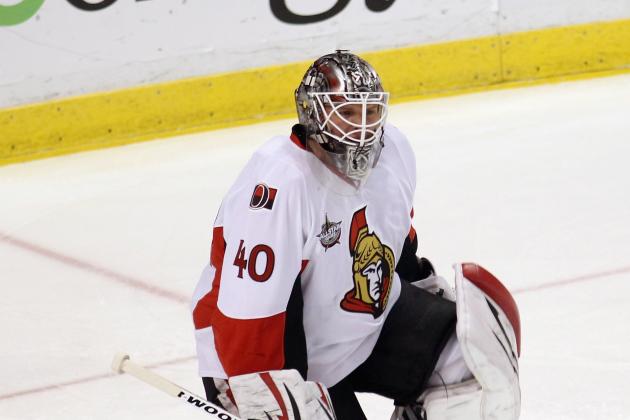 Bruce Bennett/Getty Images

When Craig Anderson was pilfered from the Colorado Avalanche, Robin Lehner, at the time, was Ottawa's goalie of the future. That all changed when the Senators acquired Ben Bishop from the St. Louis Blues. It now looks like Bishop is next in line for the starting job.
That leaves Lehner playing in the AHL for the foreseeable future. He obviously won't like that and should be shipped out for a good return.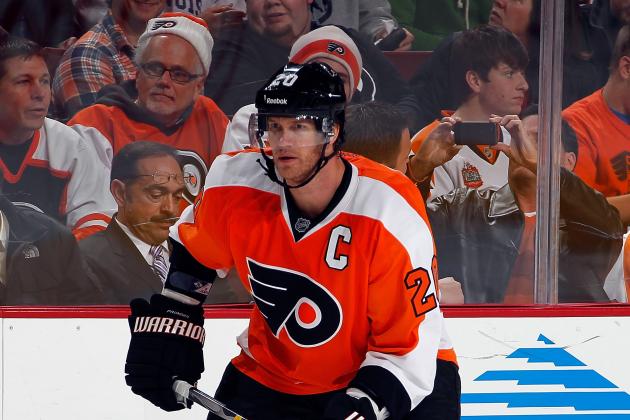 Paul Bereswill/Getty Images

Can Philadelphia afford to trade anyone? Chris Pronger's career is probably over. Andrej Meszarosis is out for a good part of the beginning of the season and Andreas Lilja is now out for the beginning of the season. Philadelphia sure would like to acquire another defenseman, but they might not have the cap space to take another player in.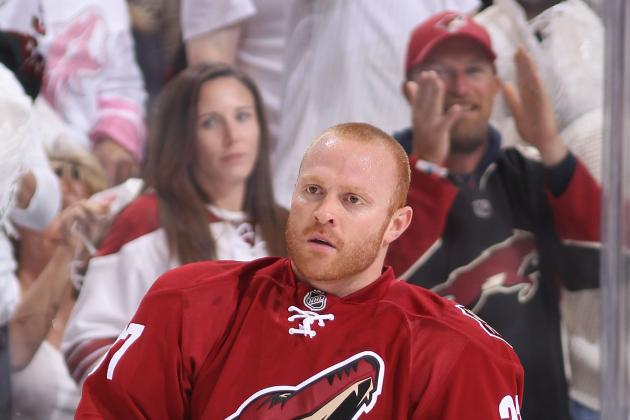 Christian Petersen/Getty Images

Raffi Torres was a pretty good player for the Phoenix Coyotes last season (that is, he didn't get into much trouble until the first round of the playoffs). Torres proved that he still has the ability to make a stupid play. Getting suspended 25 games—which was later reduced to 21—at the most important time of the season is not the smartest thing to do. Trading him would get rid of that distraction.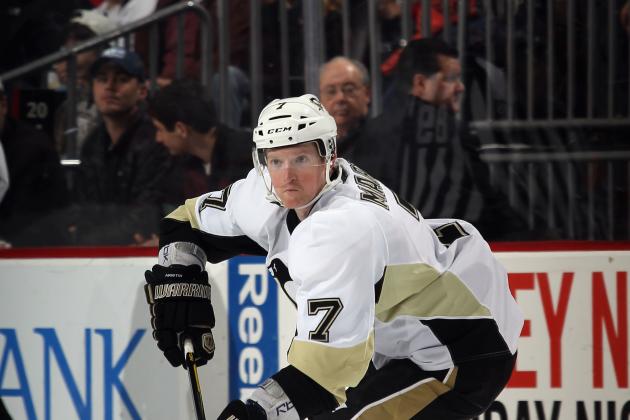 Bruce Bennett/Getty Images

It's fair to say that Paul Martin has been a disappointment in Pittsburgh. After being one of the better defensemen for the New Jersey Devils, Martin signed a contract with the Penguins that carries a $5 million cap hit. With the Penguins having a few pretty good prospects on the blue line, they would like to jettison that cap hit.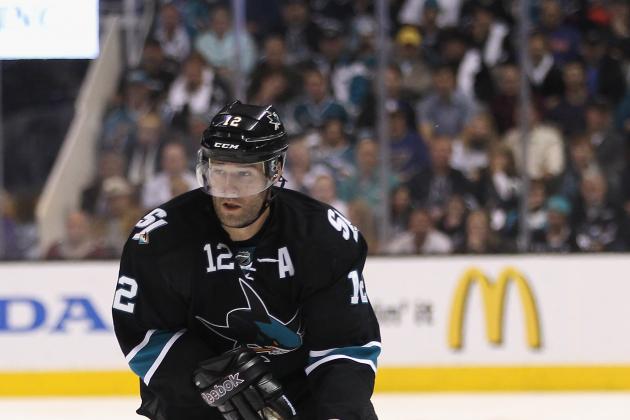 Ezra Shaw/Getty Images

Doesn't this happen every year? No matter how Patrick Marleau does in a season, he always ends up on the trading block immediately after.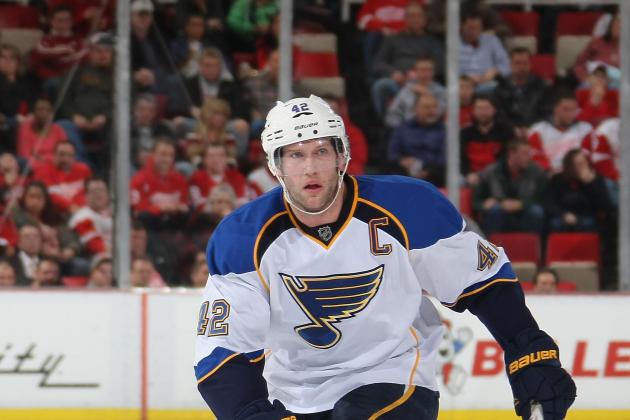 Dave Sandford/Getty Images

St. Louis is in the same position that Carolina and Minnesota are in, but with homegrown talent instead of acquired talent. The Blues are poised to be a top team in the Western Conference and don't need to make a deal.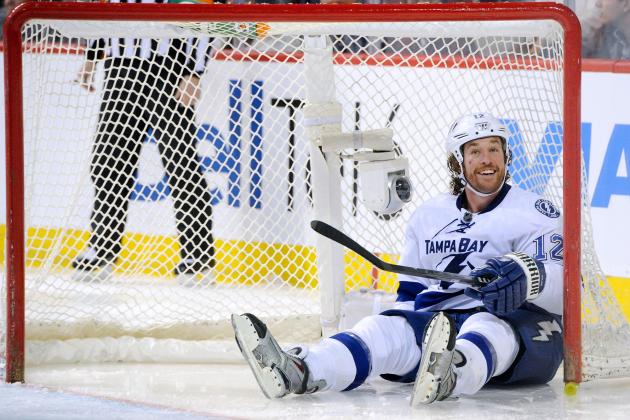 Richard Wolowicz/Getty Images

While the Tampa Bay Lightning would like to get rid of the cap hit belonging to Vincent Lecavalier, that is unlikely to happen anytime soon. The more feasible option is Ryan Malone. While his cap hit is still ugly, it is more likely that he will be traded.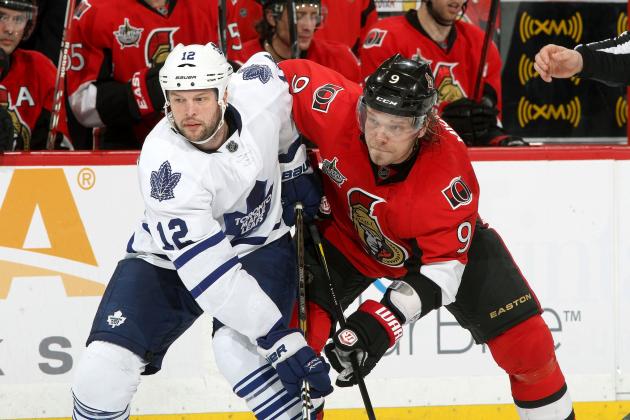 Jana Chytilova/Freestyle Photo/Getty Images

Tim Connolly is an older, more expensive version of Matt Stajan. If James van Riemsdyk works as the first-line center, Connolly will be even more out of a job than he already is. The only good news is that the Leafs only have to deal with that cap hit for one more year.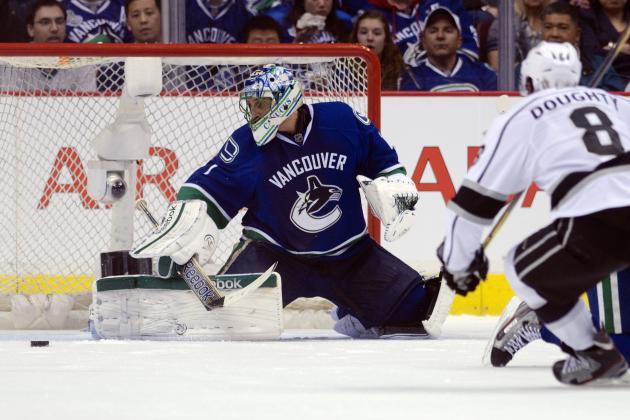 Rich Lam/Getty Images

This entire offseason has been about the Vancouver Canucks wanting or not wanting to get rid of Roberto Luongo. I believe they want to get rid of him, but they just want too much for a player with Luongo's cap hit.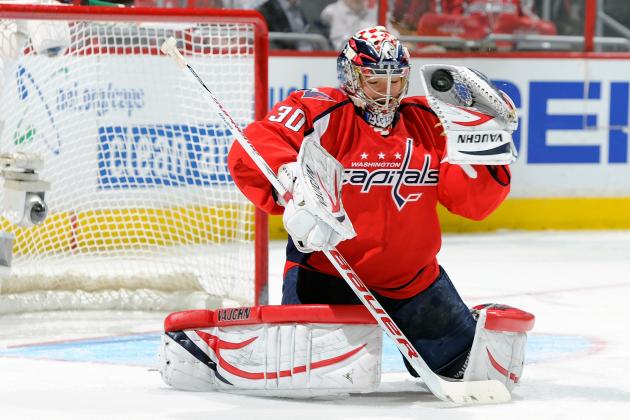 Greg Fiume/Getty Images

Braden Holtby won the starting job in Washington with his play in the postseason. Michal Neuvirth comes out of that as the backup goaltender, a job that he obviously doesn't want. As with Jonathan Bernier, he won't want to be the backup for long. It's best for Washington to trade him now.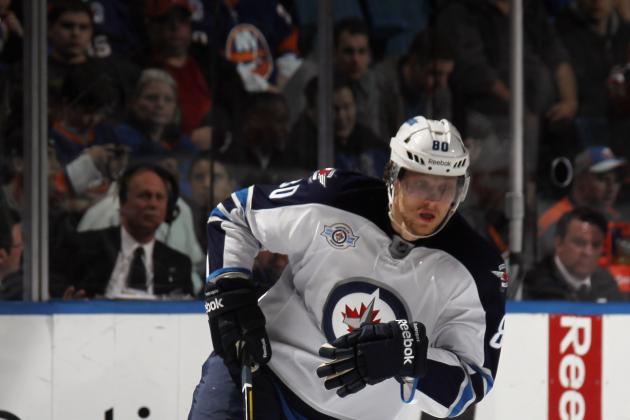 Bruce Bennett/Getty Images

This is another conditional one and it's not going to happen before the season, but Nik Antropov is the only player that Winnipeg might want to trade anytime soon. Once the Jets try the experiment of putting him and Alexei Ponikarovsky back together, they can get a idea of whether or not to make a move.