8 Markets in U.S. and Canada to Which the NHL Should Relocate Teams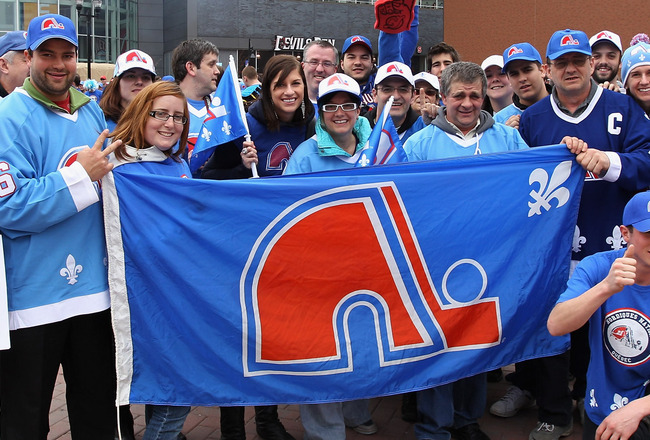 Bruce Bennett/Getty Images
Professional sports leagues like stability.
They don't like it when franchises jump from city to city. It sends a bad message to the public that their sport is not popular enough to be supported in some cities.
However, keeping a team in a city that does not really deserve a franchise is a mistake as well. When a team struggles to draw fans or can't find a steady ownership situation, it may be better to make that sudden and painful move and transfer the franchise.
If the NHL is about to pull the plug on any current franchise locations, here are eight cities in the United States and Canada that should be considered for relocation.
Seattle
Seattle is a city that is hungry for another sports team.
After losing the NBA's Seattle SuperSonics to Oklahoma City, the fans in Seattle would love to get another sports franchise. That would include a National Hockey League franchise.
Seattle fans are known for their passion. When the Mariners had their legendary 1995 season in which they chased down the California Angels (that's what they were called in '95), the Kingdome was one of the loudest stadiums in Major League Baseball.
Seahawks fans have always been raucous (source: Seattle Times).
There's little doubt that fans would be just as loud if there was an NHL franchise in the Pacific Northwest. A natural rivalry with the Vancouver Canucks—just 140 miles away—would likely develop very quickly
Quebec City

The Nordiques had a glorious WHA and NHL history.

This has been one of the oldest stories in the NHL.
When the Nordiques left Quebec City and became the Colorado Avalanche, fans of this team were left high and dry.
There's no denying that Quebec City has some of the most passionate hockey fans. While Le Colisee was old and small, fans always came on to root on their heroes.
They had a full rivalry with the Montreal Canadiens and they had major battles with the Boston Bruins and Hartford Whalers as well.
It's time that Quebec City was welcomed back to the NHL. A new arena is being built in Quebec City and that should make the city an attractive home for an unhappy NHL team.
Milwaukee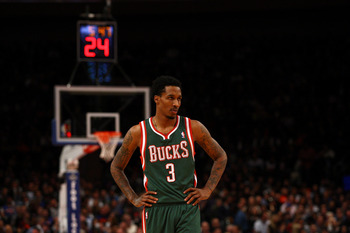 If Milwaukee can support an NBA team, it can support an NHL team.
Chris Chambers/Getty Images
Milwaukee has been home to the Admirals of the American Hockey League since 2001 and has been a key city for amateur and minor-league hockey since the 1970s.
The Admirals have won one Calder Cup as the top minor league team in professional hockey, two conference championships and four division titles.
If Milwaukee has proven to be an adequate home to NBA basketball, it could more than hold its own in the NHL.
A Milwaukee franchise could easily develop rivalries with the Chicago Blackhawks and the Minnesota Wild.
Hamilton, Ontario

Hamilton has been longing for an NHL team.

Canadian businessman Jim Balsillie has tried to move both the Nashville Predators and the Phoenix Coyotes to Hamilton, but he has been stopped in both efforts.
Despite Balsillie's failures, Hamilton has an NHL-ready arena that seats 17,000 fans and it would like to get a team so their NHL-hungry fans could fill those seats.
Hamilton could become strong rivals for the Toronto Maple Leafs and the Ottawa Senators and could become a thriving NHL city.
Houston

The Aeros and Gordie Howe helped establish the WHA in Houston.

Hockey in Houston?
Absolutely.
During the 1970s when Gary Davidson started the World Hockey Association to compete with the NHL, one of its prime franchises was the Houston Aeros.
The Aeros signed the legendary Gordie Howe, and he helped bring hockey credibility to the city of Houston as well as the fledgling league. The Aeros won two league championships during their run and also got to the WHA finals on one other occasion.
Houston has supported minor-league hockey since 1994, but the city of Houston deserves an NHL franchise should one become available. The Toyota Center is an NHL-worthy building.
Las Vegas

Putting a team in Las Vegas would give the NHL added buzz.

Las Vegas has never been home to any franchise in the NFL, MLB, NBA or NHL.
However, the NHL hosts its annual award show in Las Vegas and the area is a sports hot bed thanks to its affiliation with gambling.
Las Vegas is the home to the minor-league Wranglers. Las Vegas does not have an NHL-type arena at this point, so one would have to be planned or built for it to get consideration.
Las Vegas would be controversial because of its association with gambling. However, if any sports league decided it wanted to cross the line and call Las Vegas home, it would attract media attention that might make the decision worthwhile.
Saskatoon, Saskatchewan
This is a long shot at best for Canada.
Both Quebec City and Hamilton would appear to be ahead on the priority list of Canadian cities looking for an NHL team than Saskatoon. However, the Credit Union Centre holds nearly 12,000 fans and while that's below what the NHL would like to see as a capacity, arena expansion is a possibility.
The Credit Union Centre will host an exhibition game between the Winnipeg Jets and Boston Bruins.
The city's metropolitan area is 265,000, and that would not work in Saskatoon's favor.
Indianapolis
A hockey team in Indianapolis? The heart of basketball country?
Why not? Indianapolis was the home of Wayne Gretzky's first professional team. Before he went to the Edmonton Oilers, he played briefly for the Indianapolis Racers of the WHA. (See video above for the first goal of his professional career.)
Indianapolis has a population of approximately 850,000 and it is considered one of the fastest growing cities in the United States.
Indianapolis considers itself a major league city and it could prove it by supporting an NHL team. However, it's an extreme longshot at this point (source: HoosierHockey.com).
Keep Reading