NHL: 10 Smartest Free Agent Signings of the Summer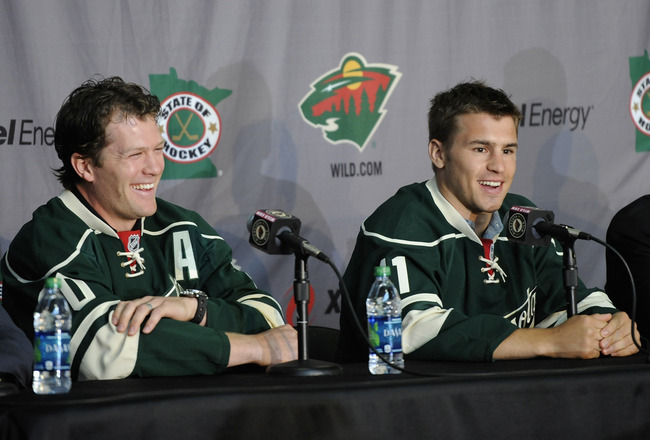 Hannah Foslien/Getty Images
Since most of the best NHL free agents have signed new contracts and are off the market, it's time to look at the best signings of the summer.
Teams that were aggressive in their pursuit of players who are going to address major weaknesses on the roster have shown their fans that winning games consistently is priority one next season.
Signing players to large and/or expensive contracts is always a risk, but for the 10 players listed in this article, the investment made in these players is certainly worth the risk.
Let's recap the 10 best signings of free agency thus far.
Zach Parise, Minnesota Wild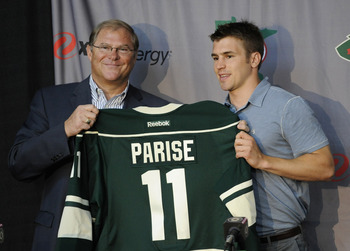 Hannah Foslien/Getty Images
Signing forward Zach Parise to a 13-year deal worth $98 million was a major investment by owner Chuck Fletcher, but it will be money well spent.
Parise is one of the top offensive players in the NHL, and his ability to excel defensively is one of the more underrated parts of his game. He's everything you want in a young star.
The Wild offense, which as you can see below, was not very good last season. Parise will play a significant role in making the Wild a much more dangerous team from an offensive standpoint.
| | | | | |
| --- | --- | --- | --- | --- |
| Stat | Goals Per Game | Power Play % | Power Play Goals | Shots Per Game |
| NHL Rank | 30th | 27th | 28th | 30th |
Parise was the perfect signing for the Wild, and there's no doubt he will shine with Minnesota for the rest of his career.
Ryan Suter, Minnesota Wild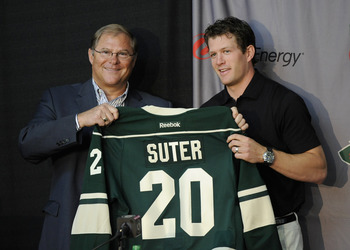 Hannah Foslien/Getty Images
The Minnesota Wild have never had a true No. 1 defenseman, which is why the signing of Ryan Suter will have an enormous impact on the franchise's future success.
Defensively, Suter will help a Wild team that allowed the fourth most shots per game last season become more disciplined and smarter. His good decision making and defensive awareness will make the Wild much tougher to score against than they were last season.
Suter will also affect the Wild from an offensive standpoint. He finished tied for 10th in scoring among defensemen last season with 46 points, and his 22 power-play assists ranked third among blueliners.
Suter will make a positive impact at both ends of the ice for Minnesota and provide stability and All-Star-caliber play on a consistent basis.
Suter also signed a 13-year deal worth $98 million.
Alexander Semin, Carolina Hurricanes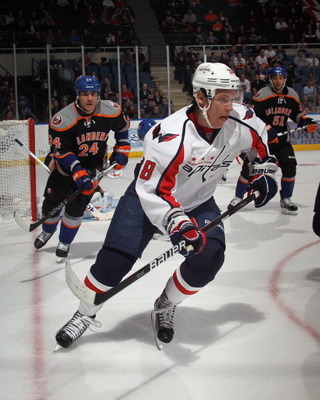 Bruce Bennett/Getty Images
The Carolina Hurricanes will probably be the most improved team in the NHL next season. They are one of the few teams in the Eastern Conference making multiple major moves in the offseason to bolster their roster.
Their most recent signing was a one-year, $7 million deal for Alexander Semin. The Russian forward will give Carolina another top-six winger who will add more goalscoring and playoff experience to the roster. Alongside centers Eric and Jordan Staal, Semin could easily score 30-plus goals next season.
Hurricanes head coach Kirk Muller talked about the Semin signing earlier this week (via Chip Alexander of the Raleigh News and Observer).
Muller on Semin: "He's a game-breaker. He's scored 40 goals. Now the challenge is to become an elite forward and complete player."

— Chip Alexander (@ice_chip) July 27, 2012
The Hurricanes ranked 16th in goals per game last season and 20th in power play percentage. Semin will improve both of those areas.
Brandon Prust, Montreal Canadiens
Joel Auerbach/Getty Images
Brandon Prust is one of those players you regret losing in free agency. Just ask the Calgary Flames. They could certainly use a player with the physical presence that Prust has on the ice.
The New York Rangers probably would have liked to re-sign him this summer, but the Montreal Canadiens' four-year, $10 million offer was likely too rich for the Rangers to match.
Prust will give the Canadiens another power forward for their bottom two lines and will also provide veteran leadership and playoff experience.
Olli Jokinen, Winnipeg Jets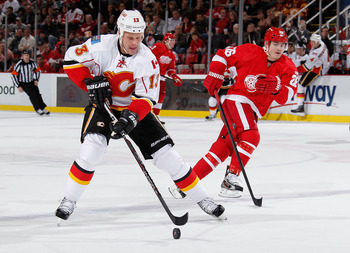 Gregory Shamus/Getty Images
The Winnipeg Jets needed to add some more scoring at the center position this summer and made a smart move to sign veteran playmaker Olli Jokinen to a two-year, $9 million contract.
The Jets have added a top-six forward with 50-70 point potential that can elevate the production of the team's talented wingers such as Evander Kane, Andrew Ladd and Blake Wheeler.
Winnipeg also didn't have to commit a lot of years to Jokinen, who is 33 years old. His contract is also very tradeable if the Jets ever want to deal him over the next two seasons.
Adrian Aucoin, Columbus Blue Jackets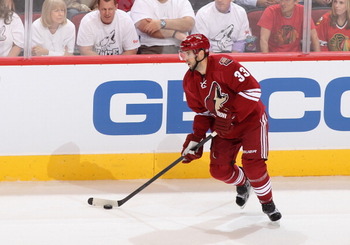 Christian Petersen/Getty Images
Adrian Aucoin will give the Columbus Blue Jackets a physical presence on their second or third defense pairing next season and will also help the team's abysmal penalty kill.
The 33-year-old will be a good mentor for young Blue Jackets defensemen Jack Johnson and second overall pick Ryan Murray.
Aucoin's leadership will be a valuable addition to the Blue Jackets, who have been one of the disappointments of the offseason.
Jakub Voracek, Philadelphia Flyers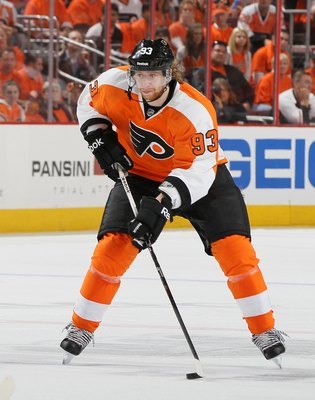 Jim McIsaac/Getty Images
Young forward Jakub Voracek played well for the Philadelphia Flyers last year and was rewarded with a four-year, $17 million contract earlier this week.
While a $4.25 million salary cap hit per year for a player that has yet to reach 50 points in a season sounds like an overpayment, when you consider what top-six forwards get paid nowadays, this contract could be a steal for the Flyers after next season.
The 22-year-old forward scored 18 goals and added 31 assists in 78 games last season, and with elite playmaker Claude Giroux as his center next season, Voracek could easily have a career year.
This was a smart signing for the Flyers, who locked up a good young player without overpaying.
Adam Burish, San Jose Sharks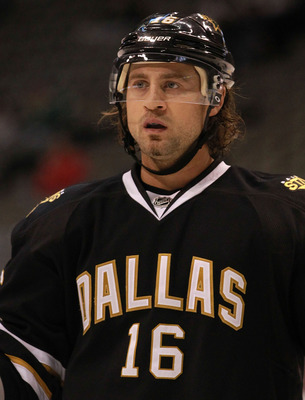 Ronald Martinez/Getty Images
The signing of Adam Burish will give the San Jose Sharks some nice depth on the wings and a player who can bring a physical presence to the team's bottom two lines.
In addition to his quality defensive play for the Dallas Stars last season, Burish scored six goals and added 13 assists in 65 games.
He will bring veteran leadership and Stanley Cup-winning experience to a Sharks team that will once again be expected to compete for a championship next season.
Jason Garrison, Vancouver Canucks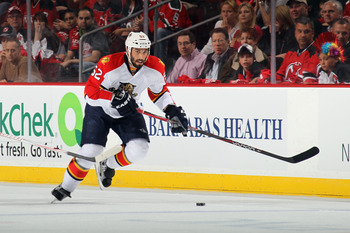 Bruce Bennett/Getty Images
Signing defenseman Jason Garrison to a six-year, $27 million deal was a bold move by the Vancouver Canucks.
While the length of the contract might not be ideal for the Canucks, Garrison will immediately improve the Vancouver power play, which ranked sixth in the league last season but finished 10th out of 16 in the playoffs.
Garrison's booming shot from the point helped him score 16 goals last season, which ranked third among defensemen. His skill set will make the Canucks' blue line deeper and more talented from an offensive standpoint.
Mikael Samuelsson, Detroit Red Wings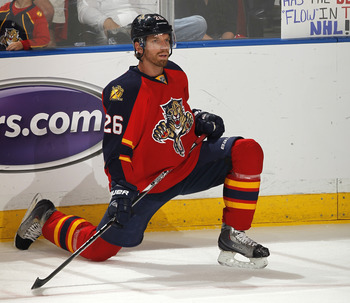 Joel Auerbach/Getty Images
Veteran forward Mikael Samuelsson will return to the Detroit Red Wings next season and give the team some scoring depth on the wings.
The 35-year-old veteran played for Detroit from 2005 through 2009 and was part of the the team's 2008 Stanley Cup-winning squad. He has played for the Vancouver Canucks and Florida Panthers since departing from the Motor City.
Samuelsson will score 30-40 points for the Red Wings next season and will add some needed speed to their top-nine forward group.
Keep Reading